These genius egg hacks will make cooking, peeling and prepping eggs a breeze.
We all love eggs, but let's face it – sometimes those delicate little breakfast orbs can be tricky to work with.
Luckily, we've compiled a list of tried and true egg hacks that are convenient and foolproof. Hard boil eggs in the oven, pluck yolks like a pro, and remove those shell bits from your scramble with ease. However you fancy your eggs, we have a hack to make your life a little bit easier.
Love Paleo Breakfast Recipes?
Get our FREE Breakfast Recipe Cookbook here!
Make Hard Boiled Eggs in the Oven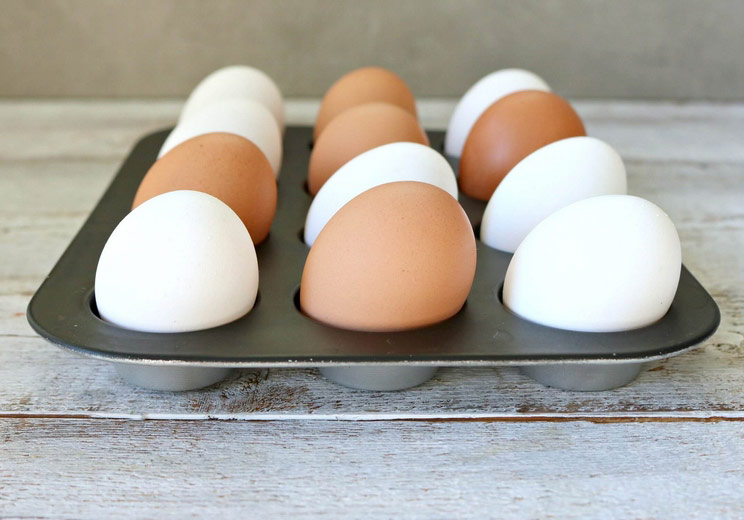 Making hard boiled eggs has never been simpler – you don't even need to boil water! Preheat your oven to 325°F, place one egg in each cavity of a muffin tin and bake for 30 minutes. Once cooked, use tongs to place eggs in an ice bath for 10 minutes. Refrigerate until ready to eat.
Peel an Egg in 5 Seconds with a Jar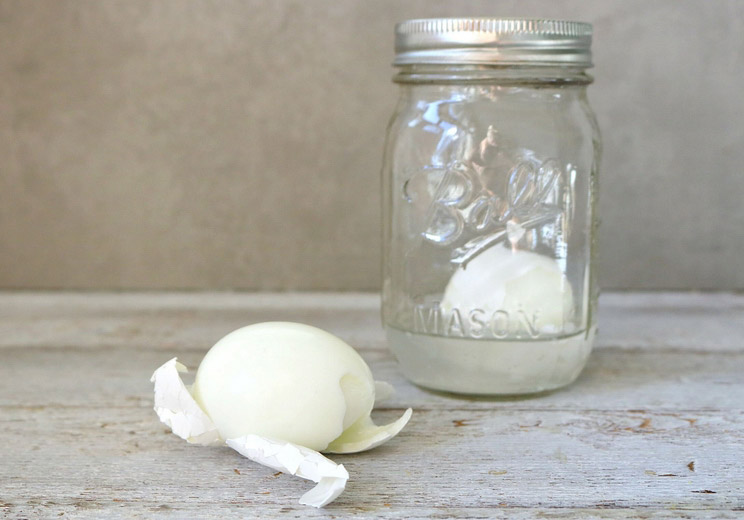 Now that you have perfectly cooked hard boiled eggs, it is time to peel those babies. Place the egg in a Mason jar with a little bit of water, secure the lid, and shake and swirl the glass to gently release the shell.
Bake Eggs in a Bacon "Nest"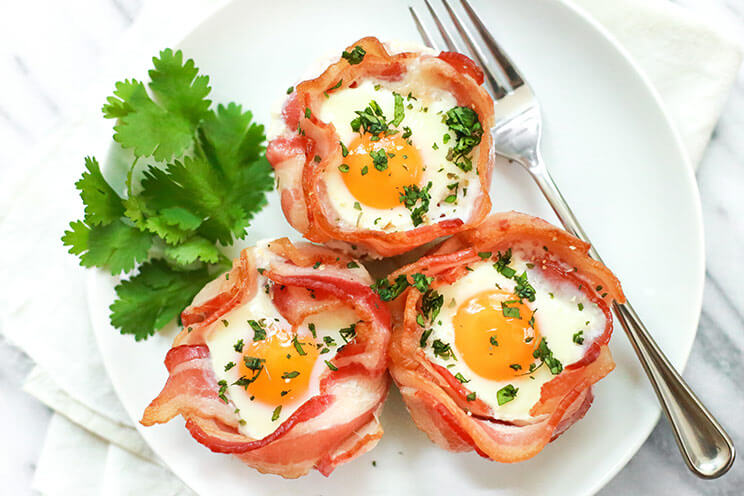 This hack combines two breakfast favorites in a muffin tin for an energizing bite on the go. To make it, weave three bacon slices together, press them down into a muffin tin, and then crack an egg in the middle. As the whole thing bakes, the bacon transforms into a crunchy "nest" for the eggs.
Get the full recipe for 3-Ingredient Bacon and Egg Cups here.
Make Omelets in Muffin Tins
Mini muffin tin omelets – or "egg muffins" – are a meal prep essential. Take whatever veggies and protein you have on hand, combine with whisked eggs, and pour the mixture into muffin tins. Bake at 350°F for 30 minutes and eat! Not sure where to start? Try these easy egg muffins with tomatoes and spinach.
Separate Egg Yolks with a Water Bottle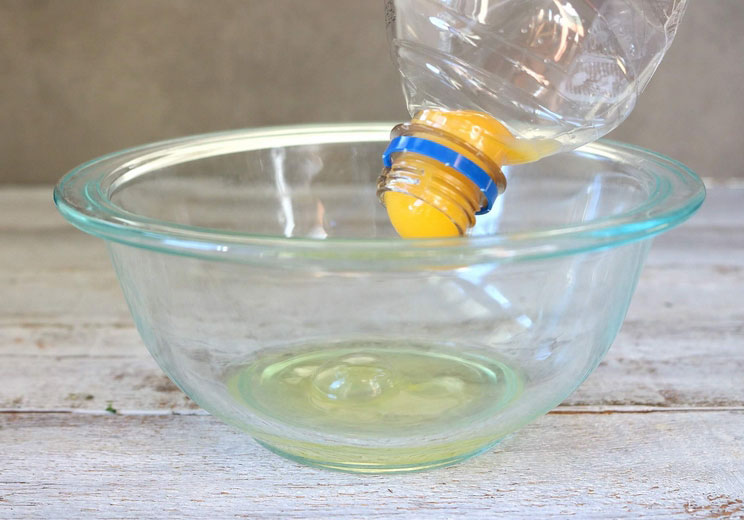 If you have a hard time separating the yolks from the rest of the egg, this genius egg hack will change your life. Crack eggs into a bowl and grab an empty plastic water bottle. Gently squeeze the empty water bottle to release a little air, and, while keeping the squeeze, lightly touch the bottle mouth to a yolk. Release your squeeze on the bottle slowly to create a vacuum that sucks up the yolk!
This is a great hack when making recipes that require you to separate the egg yolks from the egg whites (like these fun eggs in clouds!)
Meal Prep with Sheet Pan Eggs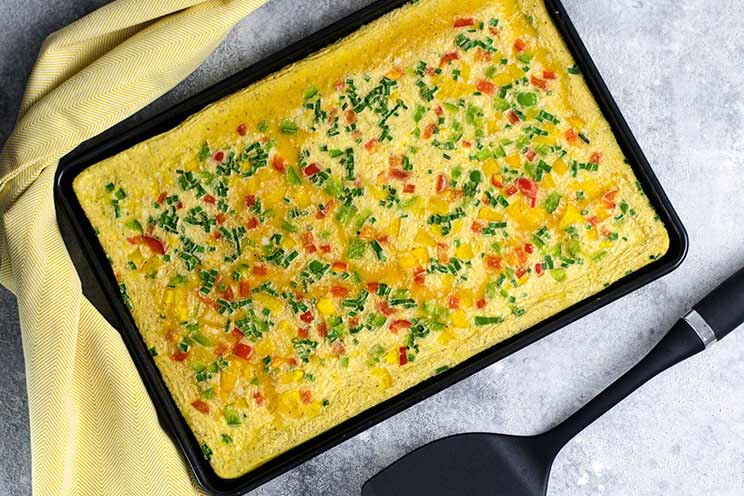 Can't get your scramble just right? Try sheet pan eggs! Sheet pan eggs are great for meal prepping since you can bake a dozen eggs at once!
To start, whisk eggs together with bell peppers and chives (or any other add-ins you prefer), pour into a greased sheet pan and bake at 350°F for 12-15 minutes. You can then slice into small slices, or use a cookie cutter to remove discs of eggs for topping Egg McMuffin sandwiches.
Remove Shells Using Wet Fingertips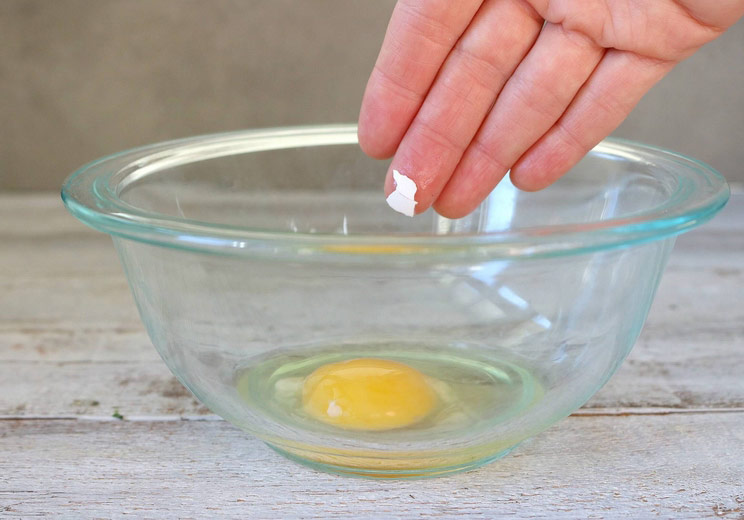 Accidentally got egg shells in scramble again? Instead of trying to fish them out with a spoon, use your fingers as a "magnet." Just dampen a finger with water and tap your fingertip on the shell to make it stick. Oh, just make sure to wash your hands after.
Test Freshness with the Float Test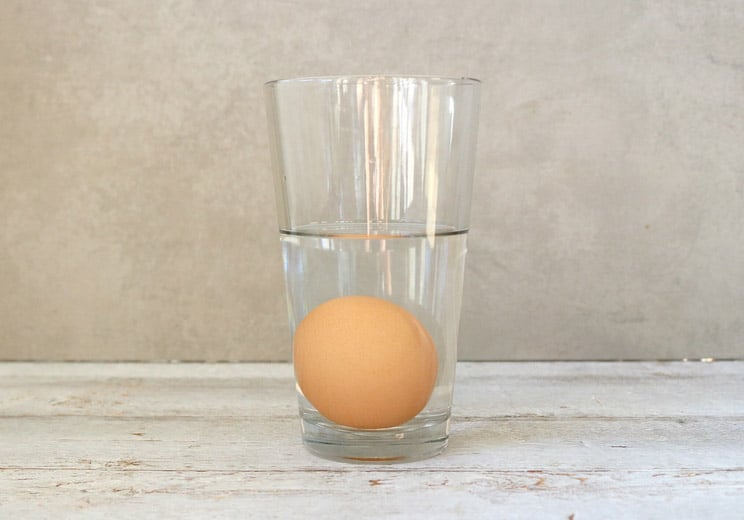 Not sure if those expired eggs might still be good? Simply place them in a bowl or glass of water. If the eggs sink to the bottom and lie on their side, they are still good to go. If they float, toss them! For a complete breakdown on egg freshness, check out this article.
Grow Herbs in Eggshells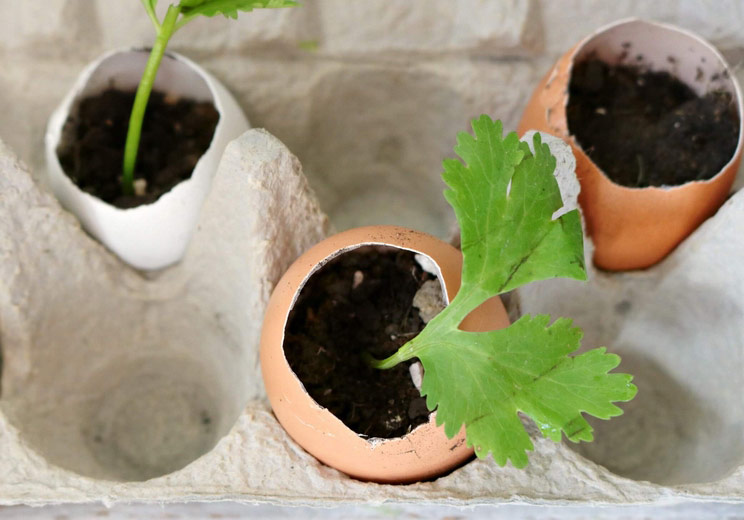 Don't toss those empty egg shells! Instead, use them to create eco-friendly pods for herbs. Rinse empty shell halves and fill them with soil. Press herb seeds into each shell and mist with water regularly to keep the soil damp. Tip: You can use an egg carton to hold the shell pods in place!
Once seedlings have sprouted into healthy herbs, move the egg pods into a pot or a garden. Break up the shell a little bit to help the composting process along.


(You'll Also Love: 10 Gluten-Free Hacks for the Pasta-Obsessed)