With no preservative-laden mayonnaise, sodium-spiked vegetable dip packets nor Tabbouleh grains, this spinach dip recipe boasts a much better nutritional profile than its inspirations. Instead, it's nearly all vegetable-based, emulsified with healthy fat-filled avocado oil and mineral-rich bone broth.
Dips are a versatile food stuff. They're ubiquitous party and potluck dishes, work as a snack any time of the day, can make a quick, easy lunch when accompanied by various dipping vessels, and can even serve double duty as spreads for sandwiches and more.
They're also insanely easy to make, especially when aided by a food processor. You're left with very few excuses to buy premade store-bought dip when healthy, easy alternatives are this close within reach.
This spinach dip is an amalgam of two Mediterranean classics. The creamy, decadent flavors of Baba Ganoush meet the fresh and zesty texture of Tabbouleh. There's also an homage to the classic American spinach dip recipe with the added texture from frozen spinach and the crunch of water chestnuts.
Trying to figure out exactly what to eat on Paleo?
Look no further than our FREE 21 Day Paleo Meal Plan
While the dip lacks dairy or other creamy agents, you wouldn't know it thanks to the blend of roasted eggplant, avocado oil and bone broth. With a quick trip under the broiler, the eggplant becomes soft, smoky and mildly sweet – and rids itself of any potential bitterness. Add to that copious minced garlic, spinach and crunchy water chestnuts, and you've got a tasty, texturally interesting treat.
Courtney Hamilton
Creamy Eggplant Spinach Dip Recipe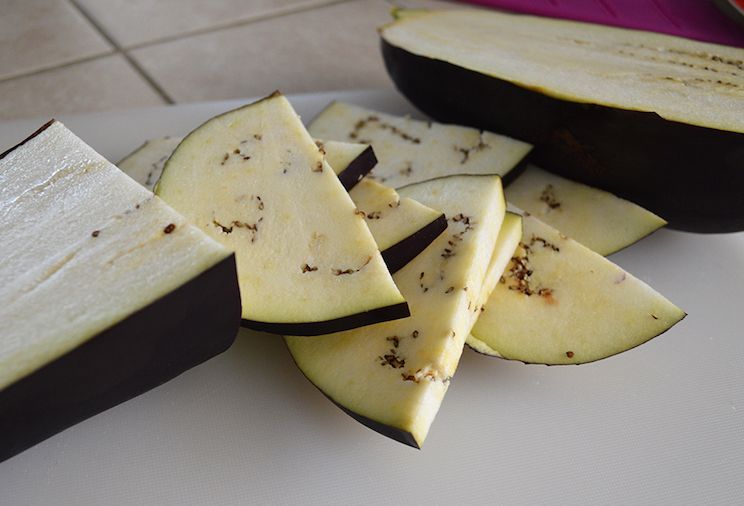 Cook Time:
10 mins
10 minutes
Prep Time:
10 mins
10 minutes
Creamy Eggplant Spinach Dip Recipe
Ingredients
1 large eggplant

½ lb frozen spinach, thawed and drained

1 small can water chestnuts (about 5 oz.), drained

2 T minced garlic

½ cup bone broth

¼ cup avocado or olive oil + more for drizzling

1 t sea salt

1 t pepper

1 t chili powder
How To Make It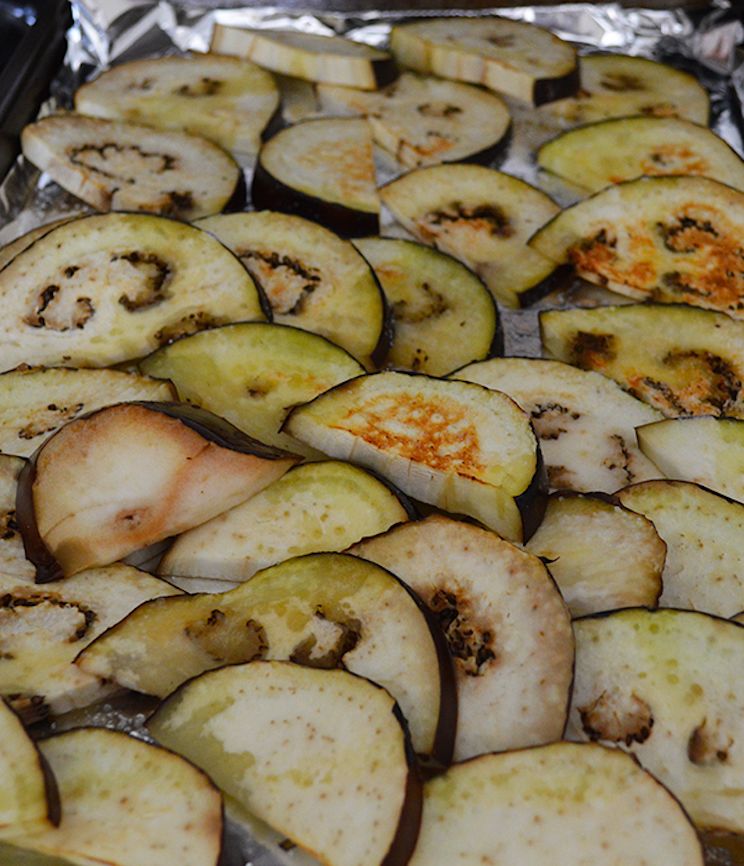 1. Slice eggplant into thin half-moons. Arrange on a pan, drizzle with avocado oil, sprinkle with salt and pepper. Broil eggplant on high for 8 minutes, flipping halfway through.
2. Allow eggplant to cool. If desired, remove some or all of the skins (I left most of mine).
3. Add eggplant to a food processor with bone broth, ¼ cup avocado oil, bone broth, garlic and seasonings. Puree until smooth.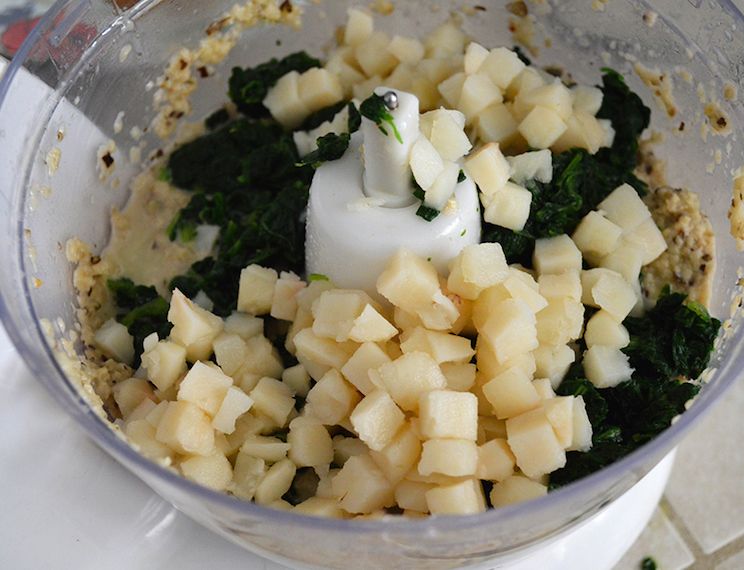 4. Add to food processor spinach and water chestnuts. Pulse a few times to roughly chop spinach and chestnuts.Serve chilled with beet chips, sweet potato chips, with vegetables or spread on a sandwich.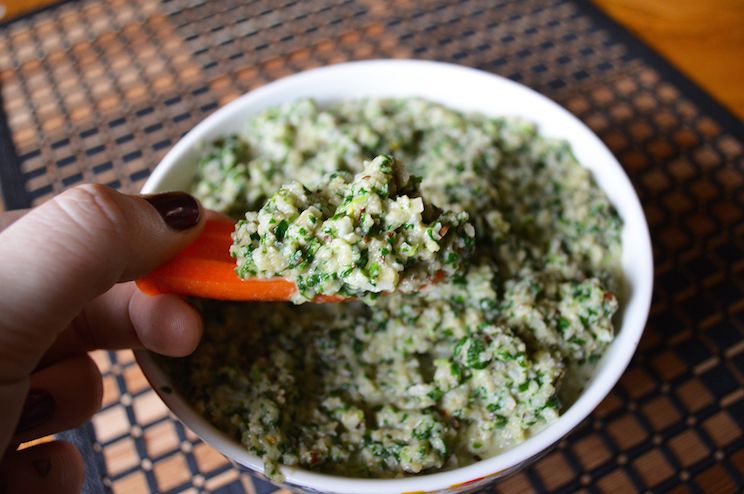 Tip: If you'd like a dip that more closely resembles Tabbouleh in texture, keep the eggplant skins on. It's both healthier, as there are powerful antioxidants in that deep purple skin, and makes the dip chunkier. If you'd like smooth, hummus-like dip, skin the eggplant and leave it to broil on low for another 10 minutes. Puree the ingredients for longer, as well.
(You'll Also Love: Spicy Sweet Potato Hummus)