Want a fun, creative breakfast that kids will love? Try these high-fiber Churro Pancakes!
Some of the best memories that I have as a kid are of sleepovers with my friends. We'd stay up late and in the morning we'd enjoy a delicious stack of pancakes served with tons of toppings, from strawberries to chocolate syrup.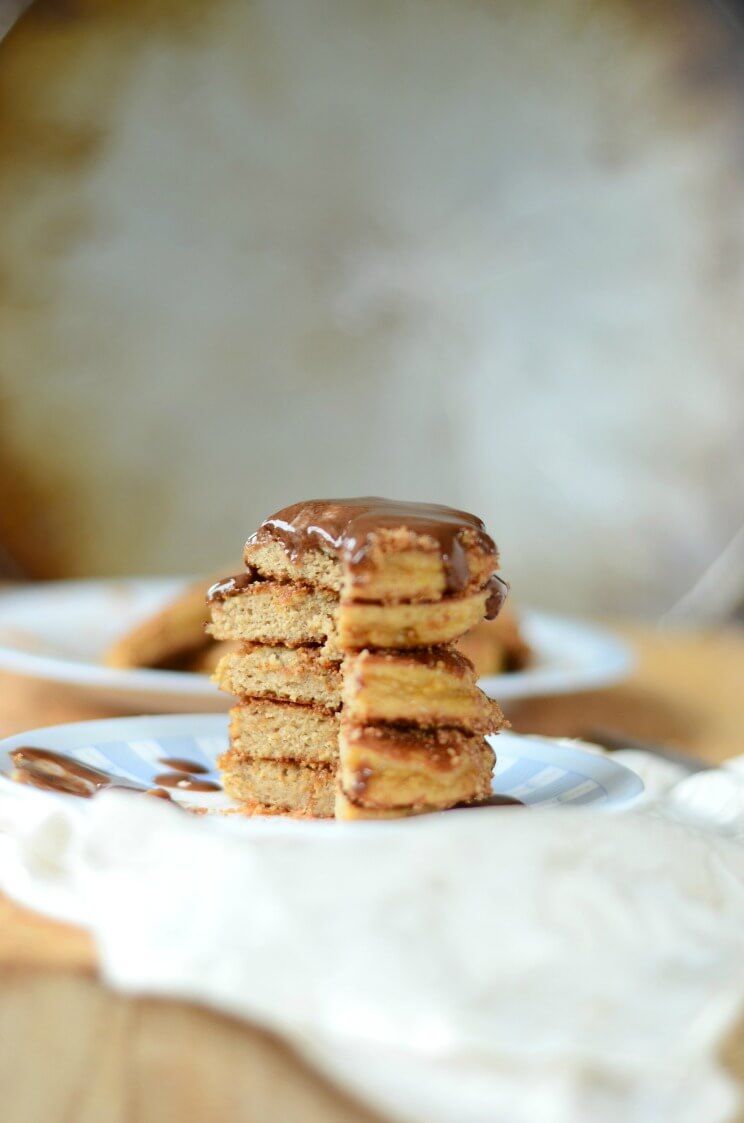 This recipe is a throwback to those days, but gives traditional pancakes an upgrade with Paleo-friendly ingredients and a churro-inspired twist! The pancake batter is made with coconut flour, which is high in fiber and low in carbs. Coconut flour also gives foods a lighter texture, which is great for perfectly fluffy pancakes.
Love coconut flour recipes? Get our free coconut flour recipe cookbook here!
The pancakes are then coated in cinnamon sugar. I used date sugar for the coating and topped it all off with a dark chocolate sauce made with coconut oil and coconut cream – great sources of healthy fats.
Heather Resler
Churro Pancakes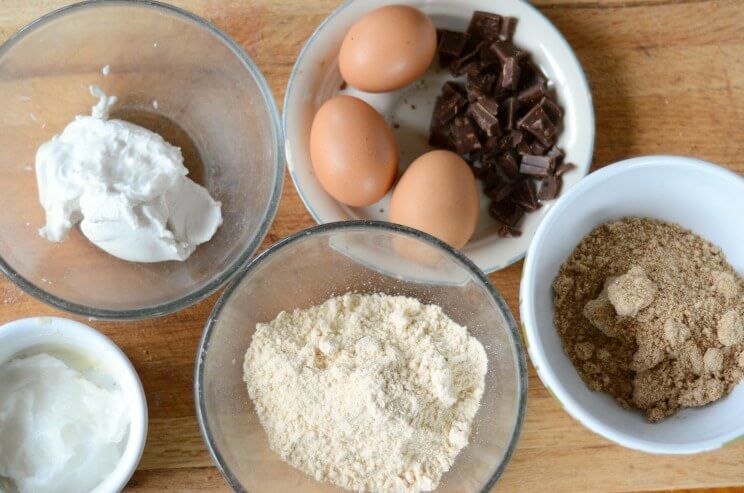 Cook Time:
10 mins
10 minutes
Prep Time:
20 mins
20 minutes
Churro Pancakes
These high-fiber, cinnamon-sugar pancakes are light and fluffy, perfect for Saturday morning!
Ingredients
3 eggs

⅓ cup coconut oil, melted

2 T almond milk

⅓ cup coconut flour

1 T date sugar or coconut sugar

½ t cinnamon

Dash salt

¼ t baking soda

2 T melted coconut oil

⅓ cup date sugar or coconut sugar

1 t cinnamon

⅓ cup dark chocolate chips

¼ cup coconut cream

2 T coconut oil
Instructions
In a mixing bowl, whisk the eggs, coconut oil, and almond milk.

Add the coconut flour, date sugar or coconut sugar, cinnamon, salt, and baking soda. Mix well.

Using a ladle, add a little batter to a hot skillet - should make four pancakes total. Carefully check the underside of your pancake and when it's golden brown, flip. Cook other side until cooked through, about 1-2 minutes.

To make the coating: Combine the date sugar or coconut sugar and cinnamon and mix together. Spread on a plate.

Brush the pancakes with melted coconut oil and coat lightly in cinnamon sugar.

Place on serving dish.

In the microwave or on the stove on low heat, melt the chocolate until melted but not hot.

Mix in the coconut cream and coconut oil until smooth.

Serve the pancakes with chocolate sauce.


(You'll Also Love: Paleo Churro Waffles)