Looking for a meal with lots of leftovers and tons a flavor for busy weeknights? This slow-cooked Better-For-You 'Chipotle' Burrito Bowl is the answer!
Who doesn't love a big ol' burrito bowl with all the fixings? Unfortunately, they are usually filled with non-Paleo ingredients such as rice, sour cream, and cheese. Today we've recreated a better-for-you and perfectly Paleo 'Chipotle' Burrito Bowl.
This bowl is still packed with flavor due to the slow-cooked pork carnitas, Paleo-friendly salsa, guacamole, lettuce, cilantro, and olives. It even has "rice."
Love slow cooker recipes?
Click here to get your FREE copy of our delicious Slow-Cooker Recipes!
I've talked before about one of the most versatile veggies out there: cauliflower. (It's perfect for Paleo Shepherd's Pie, Red Shrimp Curry, and makes a mean Chicken Alfredo!) So, today we are making cauliflower rice for this amazing burrito bowl.
It's simple, and the best part is, most of the work for this meal can be done before you leave for work in the morning. You can come home to a delicious, hot meal with minimal effort!
For amazing pulled pork carnitas, you'll simply place everything in your slow cooker and turn that baby on…low and slowwww!
The secret to perfect carnitas is also adding a little bit of citrus to really boost the flavor. For this recipe, we added fresh-squeezed orange and lime juice. That, along with some adobo chiles, makes this pork literally melt in your mouth.
As for that cauliflower rice — if you haven't made cauliflower rice yet, you're seriously missing out. All you have to do is place some cauliflower florets into your food processor and pulse it a few times until you hit a rice consistency.
Then, you can just use it as you would any type of rice. It's amazing how far a little creativity can go!
Once those two steps are done, all you have to do is assemble your bowl — and here's where it gets fun!
Top with whatever you want. We went with the traditional salsa and guacamole, along with some fresh romaine lettuce, some black olives, and fresh cilantro. YUM!
Deanna Dorman
'Chipotle' Burrito Bowl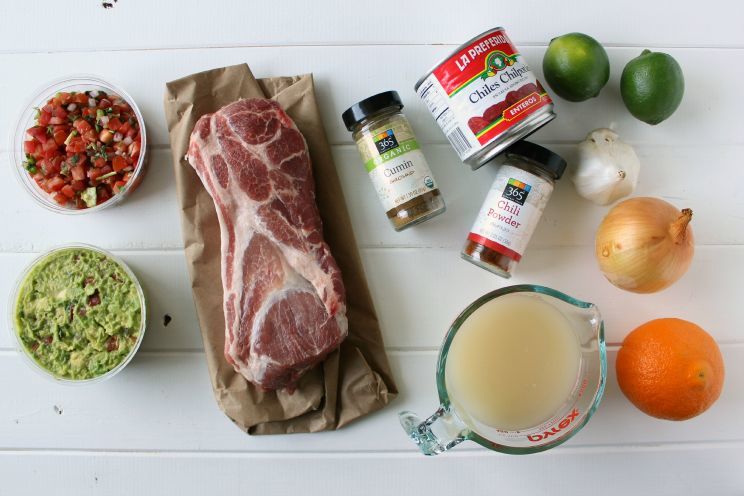 Prep Time:
10 mins
10 minutes
'Chipotle' Burrito Bowl
Ingredients
4 pounds pork shoulder

3 cups bone broth

1 yellow onion, diced

3-4 ancho chiles with 1-2 T sauce

3 cloves garlic, minced

1 orange

2 limes

1/4 cup chili powder

1 T ground cumin

1 head cauliflower, cut into florets

1 head romaine lettuce, shredded

1 cup fresh guacamole

1 bunch cilantro, chopped

sliced black olives (optional)
How to Make It
1. Carefully trim any excess fat off of the pork shoulder and place it in your slow cooker. Pour the bone broth over the pork, and set aside. Place the diced onions, minced garlic, and ancho chiles with sauce around the pork shoulder. Squeeze the juice from the orange and limes into the slow cooker. Add the spices and gently stir the ingredients together.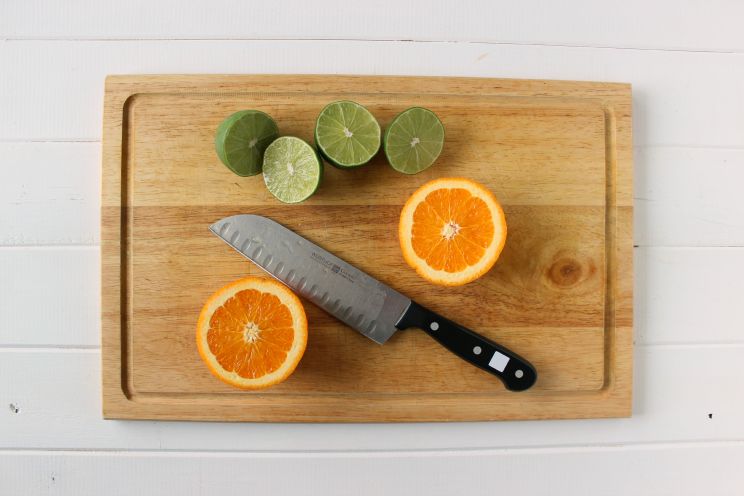 2. Turn your slow cooker on "Low" for 6 hours, turning the pork over halfway through, if possible.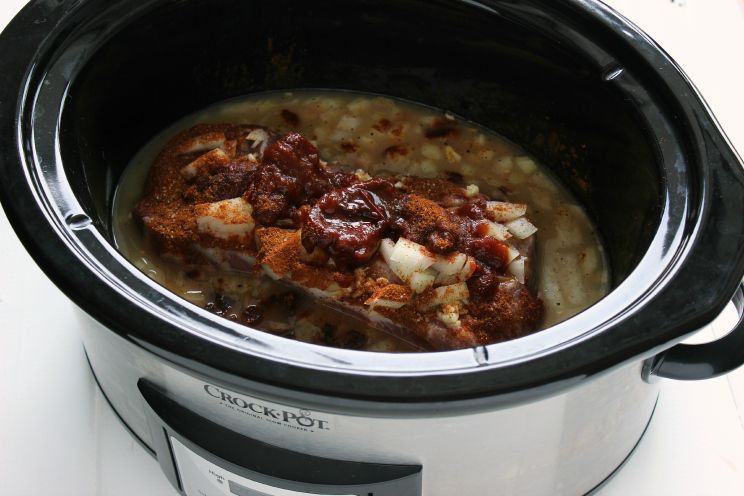 3. Once the pork is cooked, transfer it to a cutting board and using two forks, shred the pork. Remove the adobo peppers from the leftover sauce, and then transfer the shredded pork back into the sauce until you're ready to serve it.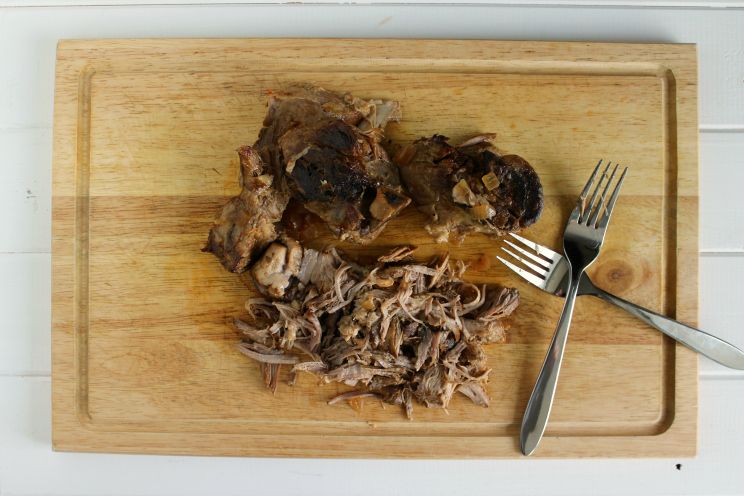 4. Once the pork is cooked, prepare your cauliflower "rice." Place the florets into your food processor and pulse it a few times until you reach a rice consistency — be sure not to over process it.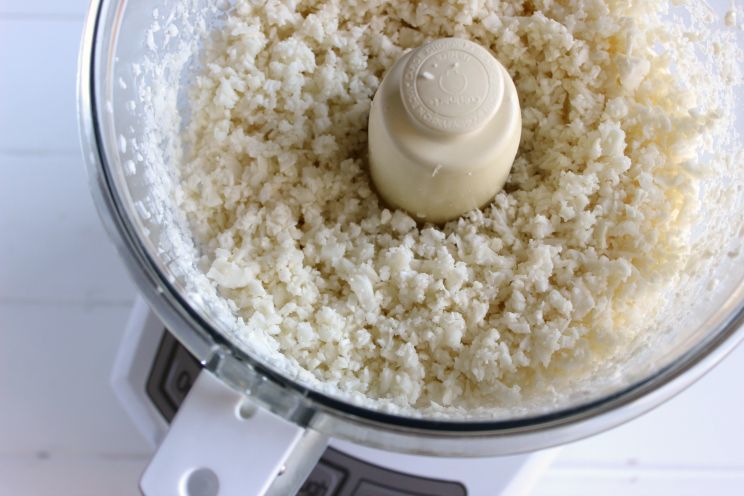 5. Heat a small amount of coconut oil in a skillet over medium-high heat. Saute the cauli-rice for about 3-5 minutes, stirring frequently to warm it through.
6. Prepare your bowl by spooning the cauliflower rice and pork into a bowl and top with your desired toppings — don't be afraid to get creative with it!

(You'll Also Love: 20 Easy Paleo Crockpot Recipes)