At the start of the year most folks are looking to get in shape, which is why I thought today's podcast guest would be perfect for this time of year.
Yuri Elkaim has made it his goal to help everyone get in the very best shape of their lives, eat healthier than ever, and have boundless energy.
In fact..his philosophy says it all: train smart, eat clean, and believe you can achieve everything.
Want to go Paleo? Not sure where to start?
Start with this FREE Paleo For Beginners Guide Today!
He's helped over 75,000 people (and counting) using this same philosophy over the past 13 years.  This retired pro soccer player and Registered Holistic Nutritionist has worked with some of the top athletes around the country, so you can bet he knows what he's talking about.
Today Yuri's got sharing some life changing tips such as:
Does meat belong in our diet?
How to prevent most diseases.
Superfoods for being superhuman
The secret to energy: Acid Alkaline Balance
TOP foods to eat for energy
One thing everyone should STOP doing, and what you should START doing now.
How to save money eating sustainably
He's got some really useful tricks for boosting energy that have helped me tremendously.
Yuri's also offering $100 off his new Total Wellness Cleanse right now, a clean eating action plan with 119 recipes plus daily support.
Click here to get Yuri's Total Wellness Cleanse.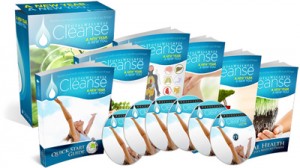 Enjoy!
Use this link to subscribe outside of Itunes: Paleohacks Podcast RSS Feed
Use this link to listen to us on Stitcher: Listen to us on Stitcher
If you want to connect with Clark, you can hit him up on Twitter, Facebook, or via e-mail at Clark@Paleohacks.com.