Looking for a fast and simple meal for a busy weeknight? Try these delicious Pan-Seared Sea Scallops with Paleo Garlic Aioli!
Have you ever invited someone over for a weeknight dinner, and then thought to yourself, "What the heck can I make that won't take hours in the kitchen?"
Well, my friends, we have the perfect dish for you — these pan-seared Sea Scallops with a simple Paleo Garlic Aioli take no more than 10 minutes from start to finish, and are a meal that will impress anyone.
Want to go Paleo? Not sure where to start?
Start with this FREE Paleo For Beginners Guide Today!
Scallops are naturally buttery and lightly sweet, so the garlic aioli is a nice way to balance them out. I know what you're thinking…most mayonnaise out there is far from Paleo. That's why it's best to make your own or to buy a Paleo-specific brand.
This dish is perfect for a busy weeknight meal since scallops take about five minutes to cook once they hit the pan.
The seasoning for the scallops is simple — just a little sea salt and fresh ground black pepper is all you need. Cook them in a little bit of ghee or coconut oil, and you're all set.
The trick with scallops is to make sure that you really pat them dry before adding them to your hot pan. This will allow them to crisp up and get nice and golden brown.
The aioli is equally as simple. You'll just whisk together a few simple ingredients you most likely already have — mayonnaise, garlic, lemon juice, and some salt and pepper — to create a mouthwatering dip in seconds.
Serve these along with a side salad or some fresh sautéed veggies, and you're good to go!
Deanna Dorman
Seared Scallops & Paleo Garlic Aioli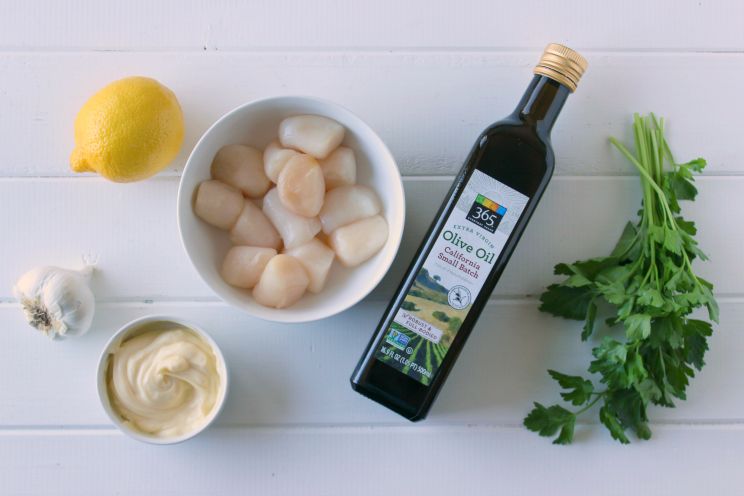 Cook Time:
10 mins
10 minutes
Prep Time:
5 mins
5 minutes
Seared Scallops & Paleo Garlic Aioli
Ingredients
¼ cup Paleo mayonnaise

2 cloves garlic, minced

1 T lemon juice

1 T ghee or coconut oil

¾ pound large sea scallops

salt & pepper
How To Make It
1. In a small bowl, combine mayonnaise, garlic, lemon juice, and salt and pepper to taste, to create your aioli.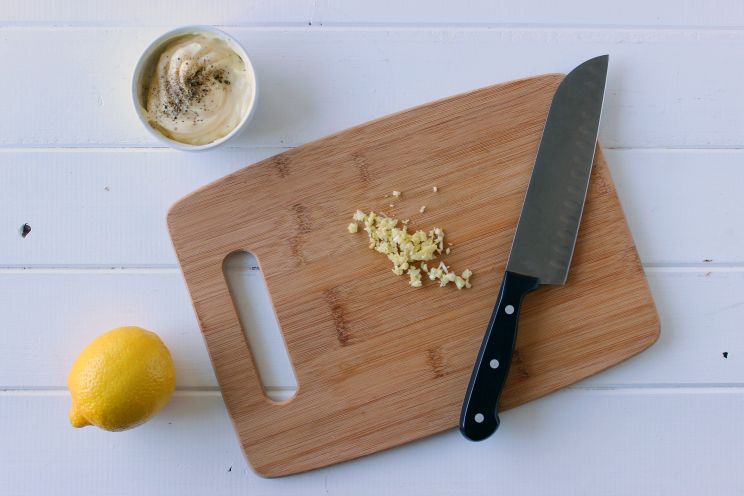 2. Heat oil in a large skillet over medium-high heat.
3. Pat scallops with paper towels to dry, season with salt and pepper, and add to pan. Cook for about 2-3 minutes per side until golden brown. Remove scallops from pan.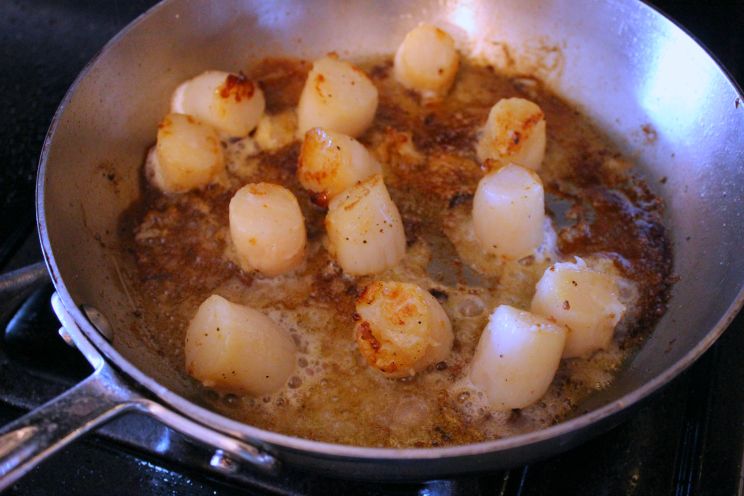 4. Serve with aioli sauce.

(You'll Also Love: Garlic Mussels In White Wine Sauce)