It's that time again… Clark is back with yet another awesome podcast!
This week he sits down with George Bryant of Civilized Caveman Cooking, who's been on active duty in the US Marine Corps since July 2002.
George originally decided to get healthy when recruiters took one look at him, and told him he needed to lose weight before even thinking about signing up.
Feeling discouraged and rejected, George made it his mission to prove them wrong.
He took control of his health and worked out until he hit his goal weight and showed up the recruiters that had rejected him just a few months ago.
Since then George has competed in tons of marathons, triathlons, is a Crossfit advocate, and shares his amazing Paleo recipes in his cookbook, Caveman Feast (you have to try his Primal Pot Roast!).
Tune in now as Clark and George chat it up about:
What's up with everyone's bacon obsession?
Do you really have to go 100% Paleo?
How to eat Paleo WHEREVER you are – George started Paleo in Afghanistan!
How to maintain a civil relationship among Paleo peeps and vegans.
Has Paleo turned into a cult? The secret to getting others to go Paleo too.
George's story is both incredible and inspiring; you'll definitely find his tips helpful whether you're a Paleo newbie or a seasoned pro.
Get George's cookbook, with over 200 gluten-free Paleo recipes here.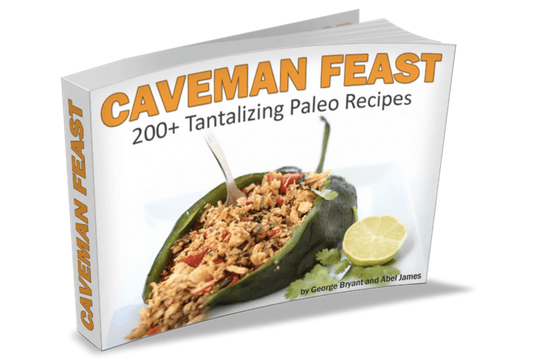 Enjoy!
Use this link to subscribe outside of Itunes: Paleohacks Podcast RSS Feed
Use this link to listen to us on Stitcher: Listen to us on Stitcher
If you want to connect with Clark, you can hit him up on Twitter, Facebook, or via e-mail at Clark@Paleohacks.com.