Just one bite of these sweet pecan truffles and you'll find yourself in chocolate paradise.
These raw vegan sweets are very decadent, so roll them on the small side. Store these pecan truffles in the freezer for those moments when you really need a chocolate escape.
Diana Keuilian
Chocolate Pecan Truffles Recipe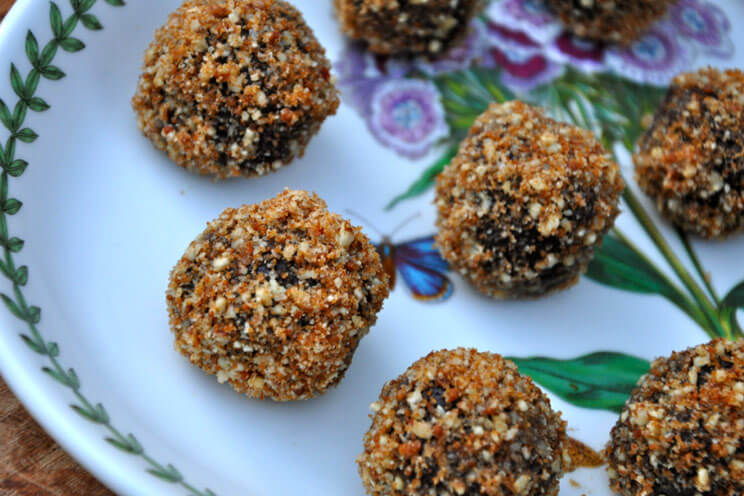 Chocolate Pecan Truffles Recipe
Ingredients
½ cup coconut oil, melted

1/2 cup unsweetened cocoa powder

½ cup pure maple syrup

½ teaspoon vanilla extract

¼ teaspoon almond extract

1 cup pecans, toasted

1 teaspoon salt

¼ cup pecans, ground

2 Tablespoons coconut crystals

dash of salt
How To Make It:
In a food processor, combine the cocoa powder, coconut oil, syrup, vanilla, almond extract, pecans and salt. Pulse until well combine and smooth.
In a small bowl combine the ground pecans, coconut crystals and salt.
Roll the chocolate into 2-inch balls with your hands, then roll through the topping mixture. Place in the fridge for an hour to chill before serving.
---
(You'll Also Love: Paleo-Approved 'Nutella)
Love Paleo Desserts? Then you'll love our FREE Paleo Dessert Cookbook.
Click here to get your FREE copy of our delicious Dessert Recipes!