An easy, antioxidant-rich dipping sauce with Mediterranean flavors. This baba ganoush recipe is both kid-friendly and a dinner party favorite.
I once had a roommate who said to me, "Your favorite kinds of recipes are the kinds where you just throw everything in the pot and leave it there, aren't they?"
She was right then and she's still right. While I love to cook, my favorite recipes are the ones that are simple and easy, like this one starring the anthocyanin-rich eggplant.
Love slow cooker recipes?
Click here to get your FREE copy of our delicious Slow-Cooker Recipes!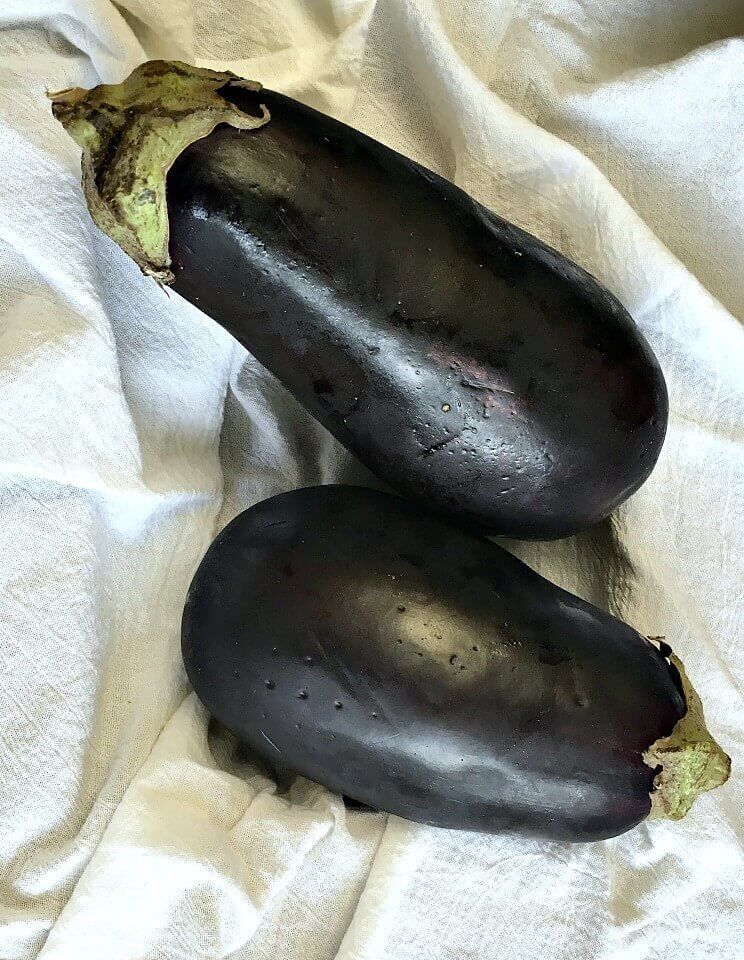 Anthocyanins are a type of antioxidant that help zap damaging free radicals inside your body. They're also the pigment that gives fruits, roots and veggies like blueberries, plums, purple potatoes, and, of course, the eggplant, their dark purplish-blue color. (1) (2)
To get started, just throw two eggplants in the oven for an hour; when they're ready, scoop the eggplant innards into the food processor along with the other ingredients, give it a whir and voila – baba ganoush is served!
It's an incredible dipping sauce, especially for those of us who need a Mediterranean replacement for our beloved, yet legume-laden, often gas-inducing hummus. I like to use carrots and cucumbers for dipping. You can also spread it on Paleo bread as a yummy snack!
Delfina Bonilla Lopez
Baba Ganoush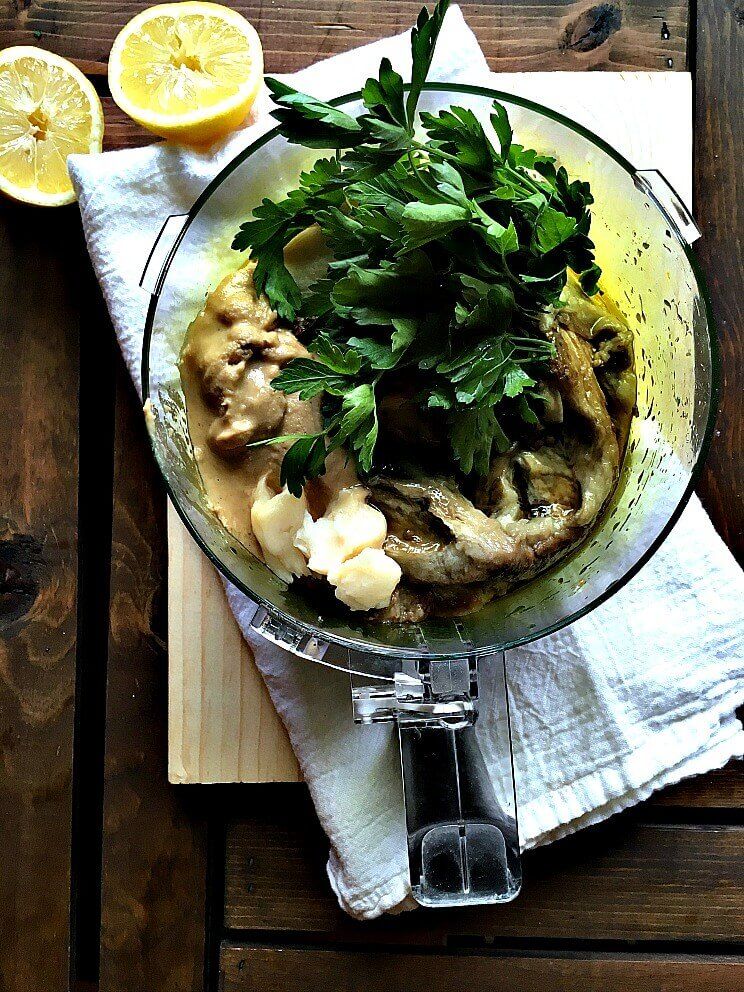 Prep Time:
10 mins
10 minutes
Baba Ganoush
This easy, creamy, antioxidant-rich dipping sauce is bursting with Mediterranean flavors.
Ingredients
2 medium-sized eggplants

4 T tahini (sesame paste)

1 1/4 t Celtic sea salt or Himalayan pink salt

Juice of 1 lemon

3 cloves of sautéed garlic (sliced, minced or pressed...it's all going in the food processor anyway)

3 T olive oil

1 T sesame seeds

1 handful fresh parsley

Dash of sumac (optional)
Instructions
Before turning on the oven, set a rack in the middle position. Heat the oven to 400 °F.

Using a fork, prick each eggplant a few times on all sides.

Place the eggplants on a baking sheet and roast for 60 minutes. When they're completely soft on the inside, they're done. To test this out, take a fork, poke it inside the eggplant and see if you get any resistance. If there's no resistance, the eggplant is done.

Remove the eggplants from oven and cool.

While the eggplants are cooling (or while they're baking, since they'll be baking for a while), grab an iron skillet and put it over medium-low heat. Add in 2 T of olive oil. Let the oil heat up. Once it's hot and ready, toss in sliced, minced or pressed garlic. Sauté until it's just golden brown. Once you reach that perfect color, remove from the pan and set aside until you're ready to put it in the food processor along with the other ingredients.

Cut the cooled eggplants in half and scrape out the pulp.

Add the pulp to a food processor along with the tahini (sesame paste), salt, lemon juice, sautéed garlic, olive oil, and fresh parsley. Process until smooth. Taste and adjust seasonings as needed. Garnish with a sprinkle of sesame seeds, sumac (optional), and a little extra olive oil. Serve with sliced veggies for dipping.


(You'll Also Love: Honey Lime Chicken Skewers with Avocado Dipping Sauce)