Hummus is traditionally a creamy chickpea and tahini dip. It's eaten in many places all over the world, and usually served with pita bread. Of course pita bread isn't on the paleo menu, so cut veggies are a delicious, crunchy sub.
Chickpeas usually provide the creaminess and body in a recipe for homemade hummus. So, freshly steamed cauliflower makes a delicious substitute for chickpeas in this healthier recipe. The cauliflower has a pleasant mild taste and gets creamy when pureed in a food processor with a high-quality, fruity olive oil. 
The other essential ingredient in hummus is tahini, also known as sesame paste or sesame butter. Tahini is thick and buttery, adding a deep, nutty, and bitter flavor that makes give this dish the familiar hummus taste. While you can get tahini at most health food stores, you can easily make your own by processing toasted sesame seeds in your food processor with a bit of oil.
Add power-packed superfood veggies to every meal with these easy cauliflower recipes.
Click here to get your FREE copy of our Cauliflower Recipe Guide!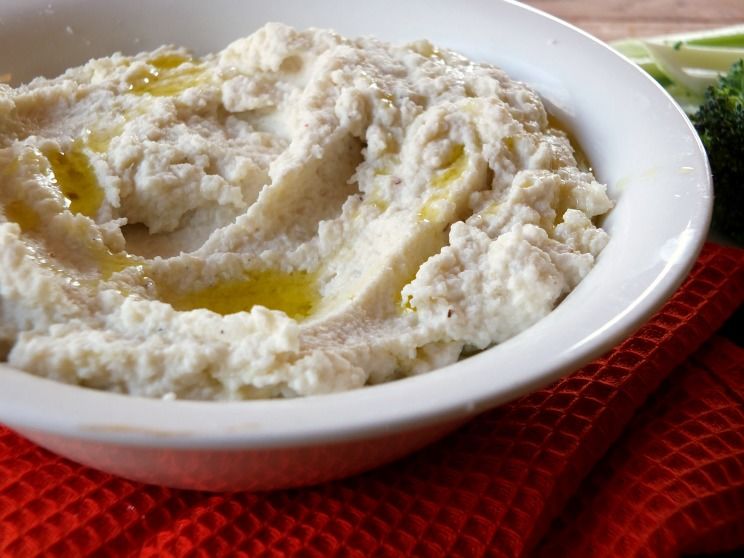 The easiest thing to serve this cauliflower hummus with is sliced vegetables. Carrots and celery are always refreshing choices, but you can branch out and try peppers, jicama, or endive leaves.
With football season in full swing, this is the perfect dip to whip up and serve as an appetizer for a big game. Your guests won't even miss the pita or realize that they're eating cauliflower! Make a large batch though; this cauliflower hummus will disappear fast at any party.
Heather Resler
Cauliflower Hummus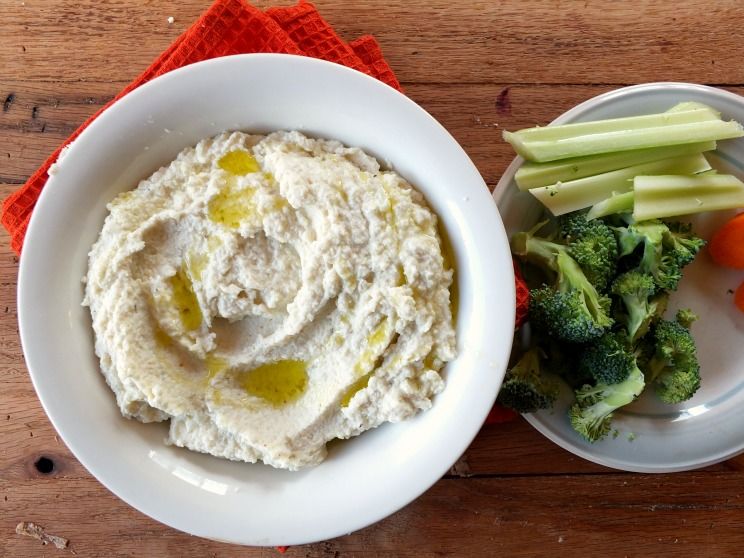 Cook Time:
10 mins
10 minutes
Prep Time:
15 mins
15 minutes
Cauliflower Hummus
Ingredients
1 medium head cauliflower, chopped

4 garlic cloves, peeled

1/3 cup tahini

3 T extra-virgin olive oil

2 T fresh lemon juice

Salt to taste

Black pepper to taste
How To Make It
1. To a saucepan, add the cauliflower and garlic cloves.  Add a couple inches of water, cover, and steam until soft.
2. Drain and place in a food processor.
3. Add the tahini, olive oil, lemon juice, salt, and pepper.
4. Process until smooth (you may need to stir in a couple times).
5. Taste and season as needed, Serve with cut veggies or try putting a dollop on your salad, spreading it on a burger patty, or even on grilled chicken or fish!
(You'll Also Love: Easy 5-Minute Paleo Mayo)