Coated in crispy almond flour, these crab cakes mixed with creamy Paleo mayo are just what the doctor ordered.
Just because summer is over doesn't mean you can't enjoy tasty seafood. We recreated classic crab cakes into a Paleo version that melts in your mouth.
Almond flour replaces regular flour to create a crunchy outer layer bursting with flavor. Find Paleo mayonnaise, or make your own, for a tasty sauce to serve on the side.
Love slow cooker recipes?
Click here to get your FREE copy of our delicious Slow-Cooker Recipes!
Deanna Dorman
Paleo Crab Cakes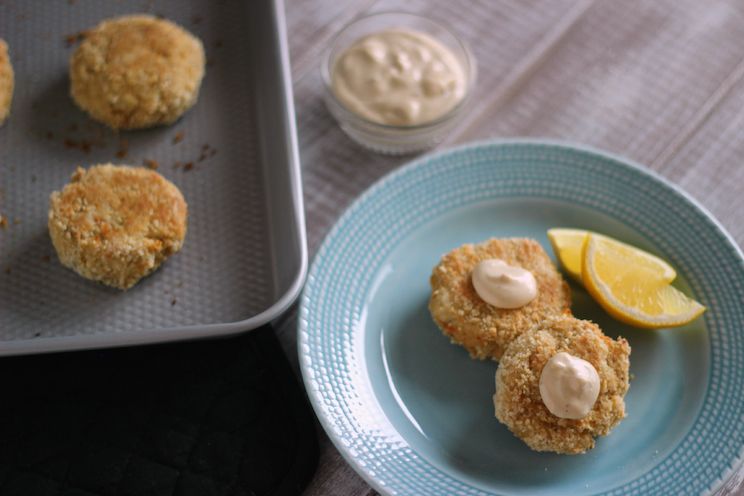 Cook Time:
20 mins
20 minutes
Prep Time:
10 mins
10 minutes
Paleo Crab Cakes
Ingredients
1 egg

2 T Paleo mayonnaise

1 t Dijon mustard

1/2 t Worcestershire sauce

juice from 1/4 lemon

2 t seafood seasoning (like Old Bay)

Ground black pepper to taste

3 cans wild caught lump crab meat

1/2 cup almond flour, divided

1/4 cup Paleo mayonnaise

1 T Dijon mustard

1 T lemon juice
How To Make It:
1. Grease a baking sheet with coconut oil and set aside.
2. In a medium bowl, whisk together the egg, 2 tablespoons mayonnaise, 1 teaspoon mustard, Worcestershire sauce, juice from 1/4 lemon, seafood seasoning, and black pepper to taste until smooth.
3. Add in crab meat and half of the almond flour and mix until well combined. Divide the mixture into 6 equal parts and form each section into patties.
4. Add remaining almond flour into a shallow bowl and dredge each patty in the almond flour.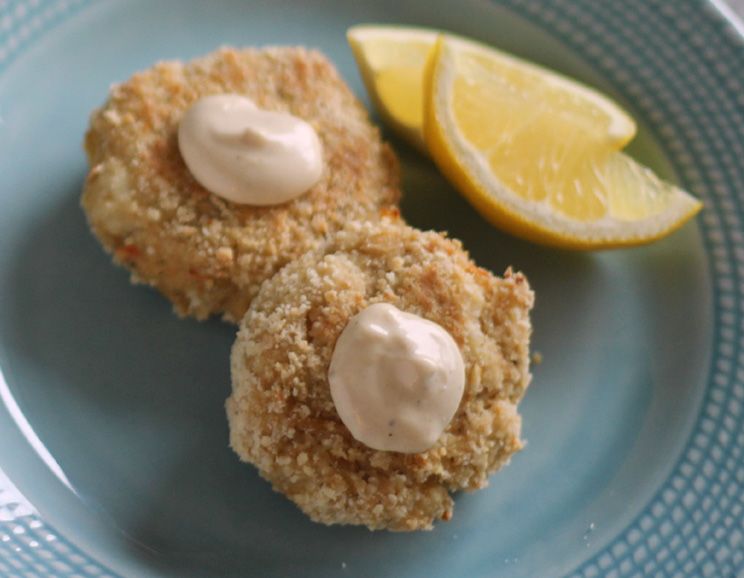 5. Place each patty on the greased baking sheet. Place the patties in the refrigerator for 30 minutes to one hour.
6. Preheat your oven to 400°F. 
7. Bake the patties for 20-25 minutes or until golden brown, flipping halfway through.
8. While the patties are cooking, prepare a mayonnaise sauce with the remaining mayonnaise, 1 tablespoon Dijon mustard, 1 tablespoon lemon juice, and fresh ground black pepper to taste.
9. Serve the patties with the sauce and enjoy!
You'll Also Love
Sweet Honey-Baked Salmon
Shrimp and Paleo Noodles Recipe
Paleo Ahi Tuna Salad
The Best Baked Sea Bass Recipe