I don't know about you, but I'm constantly searching for quick and healthy dinner options. I have breakfasts and lunches down pat, but dinner tends to be tricky.  Luckily, this Paleo Pad Thai isn't.
Made from spiralized  sweet potato noodles, it's packed with veggies, nutrients and—oh yeah—FLAVOR. Lots and lots of flavor to please your tastebuds.
The best part is that it comes together in under 30 minutes. What more could you ask for?
Love slow cooker recipes?
Click here to get your FREE copy of our delicious Slow-Cooker Recipes!
Erin Druga
Paleo Sweet Potato Pad Thai Recipe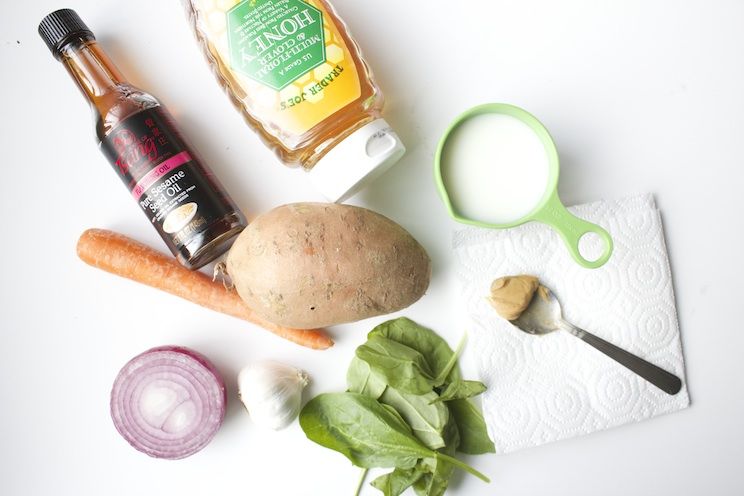 Cook Time:
15 mins
15 minutes
Prep Time:
10 mins
10 minutes
Paleo Sweet Potato Pad Thai Recipe
Made from spiralized sweet potato noodles, this Paleo Pad Thai is filled with both veggies and flavor!
Ingredients
1 sweet potato

2 garlic cloves

1/4 cup red onion

1 carrot stick

1/3 cup sunflower seed butter

3 T honey

3 T sesame oil

1/2 cup coconut milk

Handful of spinach
How to Make It: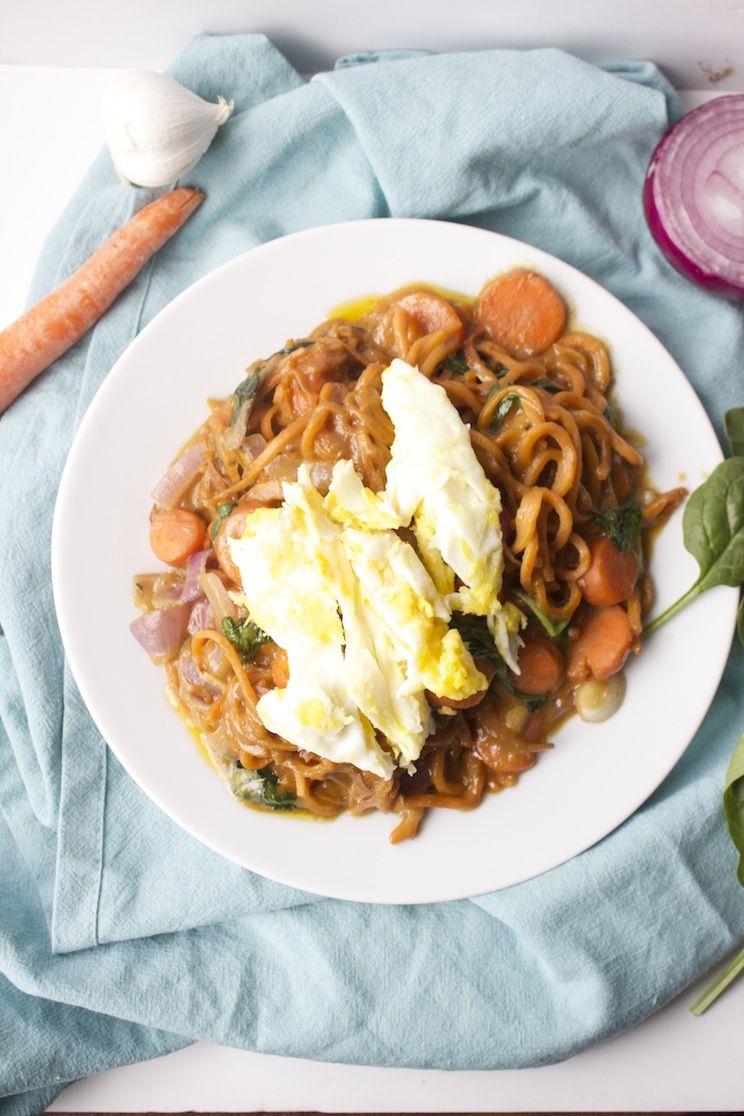 1. Send sweet potato through your spiralizer (I used the smallest blade so my noodles would be skinny, but you can use a larger one if you prefer). Set aside.
2. Mince garlic, dice onion, chop carrot and place in a large skillet, along with the sesame oil and honey.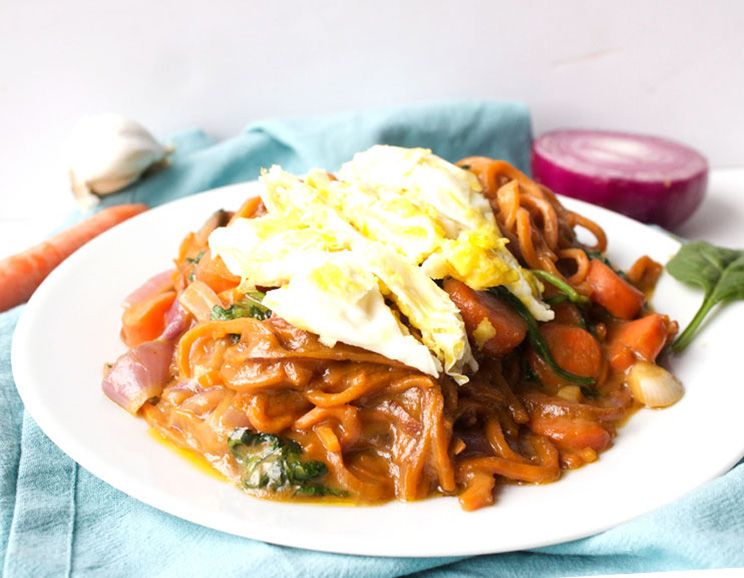 3. Cook for a few minutes before adding in the sunflower seed butter and sweet potato noodles; stir everything together well.
4. Slowly add in coconut milk; turn burner to medium-heat and stir regularly until noodles are soft.
5. Stir in spinach, remove from heat and enjoy!
(You'll Also Love: Thai Sweet Potato Curry)