Gingerbread cookies are a must when the holidays roll around.
The fragrant aroma of gingerbread cookies wafting through the house as they bake is irresistible. Served warm from the oven with a glass of coconut milk, they really can't be beat!
Thankfully, those who follow a Paleo or grain-free lifestyle do not have to miss out on delicious gingerbread cut outs this season. These Paleo gingerbread cookies are made with a coconut flour dough, so they are completely grain-free! They are also nut-free, for those who need a nut-free treat.
Love Paleo Desserts? Then you'll love our FREE Paleo Dessert Cookbook.
Click here to get your FREE copy of our delicious Dessert Recipes!
The coconut sugar in this recipe tastes like brown sugar, but also has a sweet caramel flavor that adds to the cookie texture.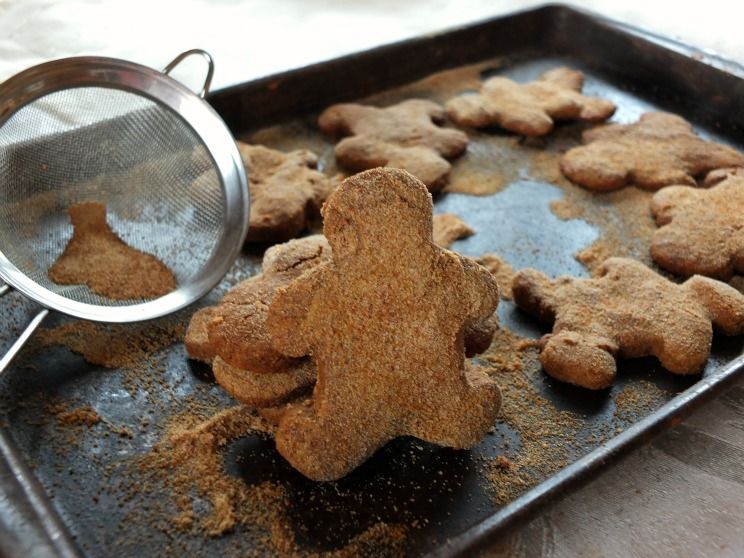 These Paleo treats are chewy, soft and a teensy bit cakey — just how you would imagine a perfect gingerbread cookie to be. Take these to your next holiday party and I guarantee they'll all get eaten up!
The homemade paleo powdered sugar dusting is the finishing touch. The powdery sweetness plays off the soft cookies to create a dessert that's pretty much perfection.
Make sure that the coconut oil you use in this recipe is still in it's solid state. Usually, when baking with coconut oil it's melted before being incorporated into the dish. Here, it's left solid because creaming it with the coconut sugar results in a more textured cookie.
Have fun and get creative with how you bake these gingerbread men! Try this recipe with dried fruit, chopped walnuts, or flaked coconut to add different colors and flavors.
Heather Resler
Paleo Gingerbread Cookies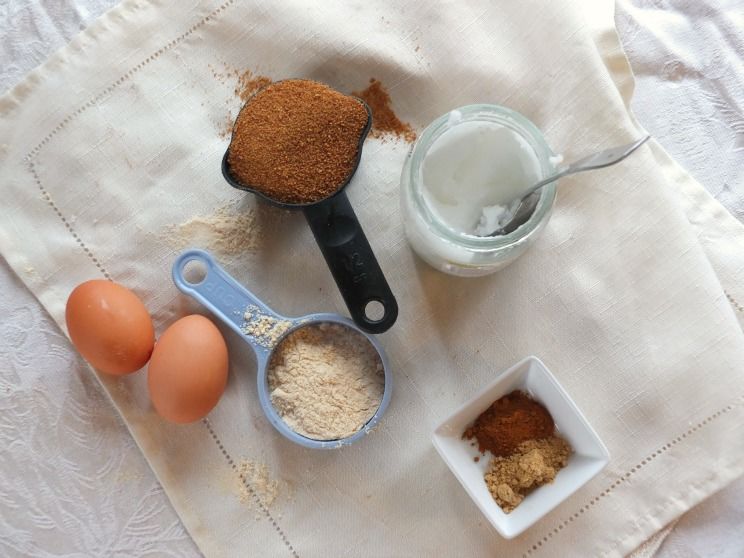 Cook Time:
10 mins
10 minutes
Prep Time:
30 mins
30 minutes
Paleo Gingerbread Cookies
Ingredients
1/2 cup coconut oil (solid, not melted)

1 cup coconut sugar, divided

1/4 cup molasses

2 eggs

1 t vanilla extract

2/3 cup plus 1 T coconut flour, divided

1-1/2 t ground cinnamon

1 t ground ginger

Pinch ground cloves

Pinch ground cardamom

1/4 t salt

1 t baking soda

Additional coconut flour for dusting
How To Make It:
1. Preheat oven to 350°F.
2. Grease a large cookie sheet with a bit of coconut oil.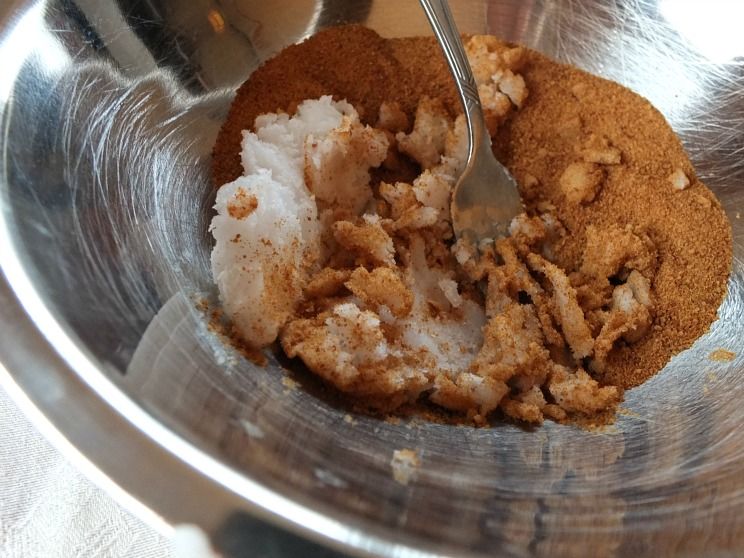 3. In a large mixing bowl, cream together the coconut oil and 1/2 cup of the coconut sugar with a fork, until very well combined.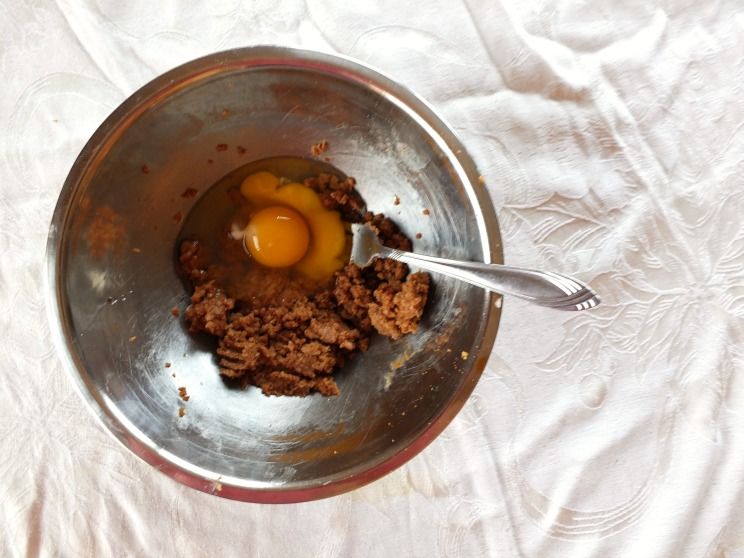 4. Add the eggs and molasses and mix very well.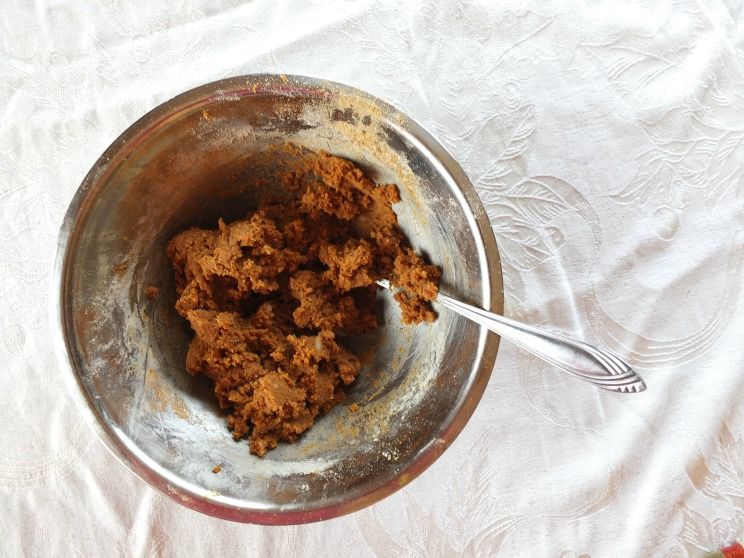 5. Add 2/3 cup coconut flour, cinnamon, ginger, cloves, cardamom, salt, and baking soda and mix very well.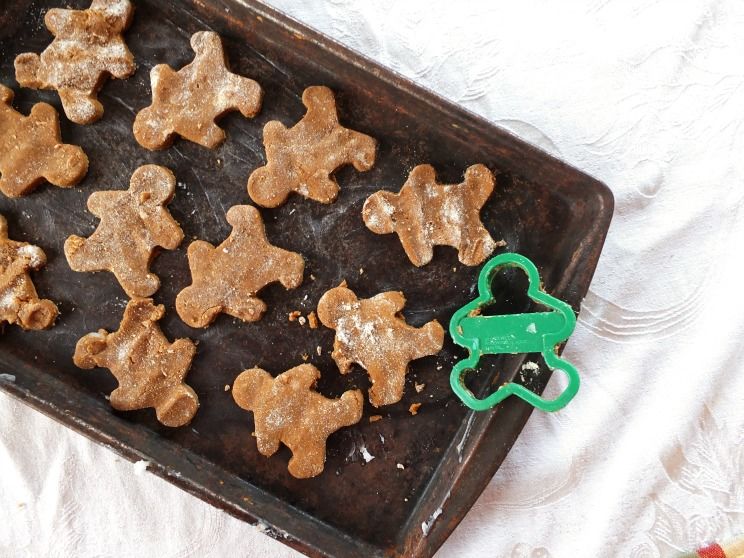 6. Liberally flour the counter with some coconut flour and pat the dough out to about 1/4 inch thick circle.  Cut as desired with cookie cutters.  If you find that your dough is a bit too sticky and not stiff enough, ball it up and knead in a couple tablespoons of coconut flour.  Then pat it out again and cut.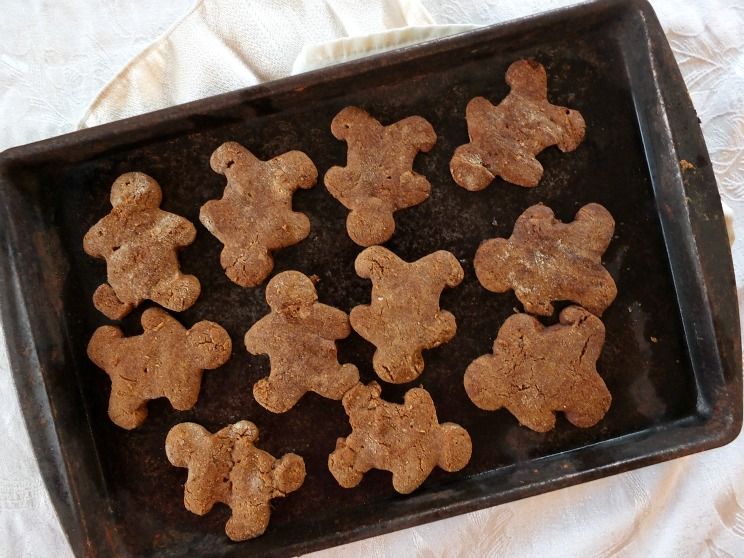 7. Transfer the cookies to the baking sheet and bake for 10-15 minutes, or until golden brown.  Watch closely so they don't burn.
8. While the cookies are cooling, combine 1/2 cup coconut sugar and 1 tablespoon coconut flour in a food processor.  Process for a couple minutes, or until powdery.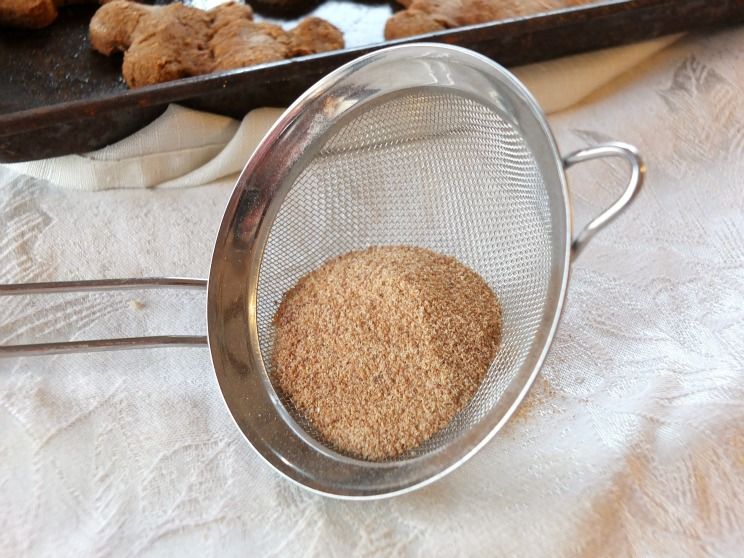 9. Sift the powdered coconut sugar through a fine-mesh sieve.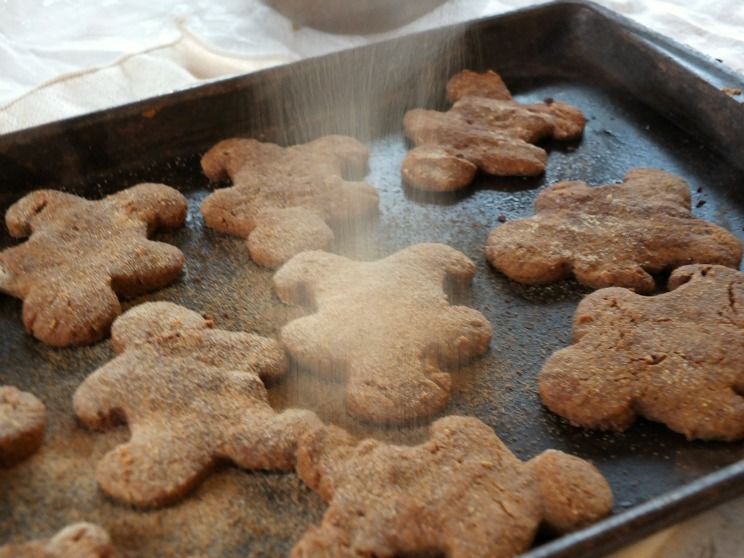 10. Use the fine-mesh sieve to sift the coconut sugar again, this time over the gingerbread cookies so that they get a light powdered sugar dusting.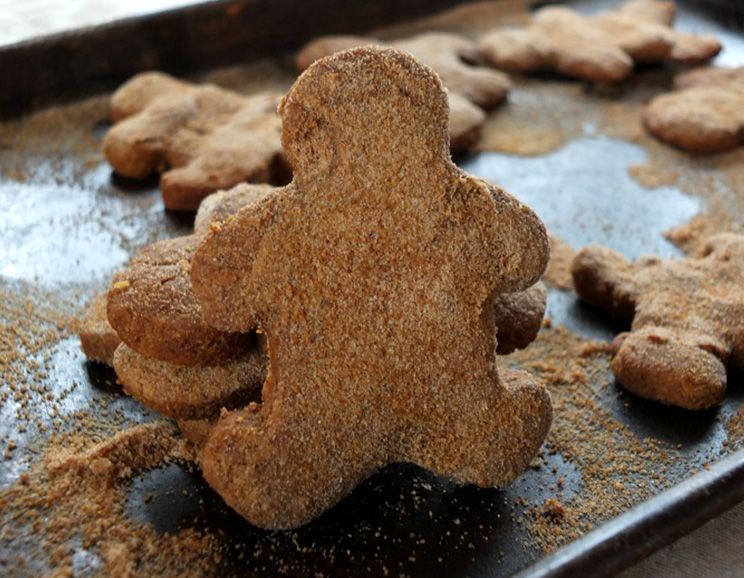 11. Enjoy!
You'll Also Love
26 Ways to Make Paleo Chocolate Chip Cookies
4-Ingredient Paleo Brownies
Almond Butter Cup Cookies Recipe
Coconut Flour Shortbread Cookies
Paleo Lemon Drop Cookies