These hand rolls made with protein-packed shrimp, sweet mango, and creamy avocado are a perfect lunch or party dish!
Are you tired of the same old veggie and meat salads? Change things up a bit with shrimp and homemade mango salsa. It takes less than 30 minutes to make, and will make everyone jealous of your lunch!
Mild, buttery shrimp go quite nicely with sweet fresh mango. The combo is a delicious way to add a little sweetness to your healthful meal.
Want to go Paleo? Not sure where to start?
Start with this FREE Paleo For Beginners Guide Today!
Creamy avocado adds some healthy fat, cauliflower tastes like sushi rice, and nori is a simple and yummy way to hold it all together.
Nori is actually seaweed, and it's a good source of iodine. The shrimp adds a ton of tummy-filling protein to this recipe.
Avocado is full of healthy fat and will sustain your energy for hours after eating this dish. Cauliflower, which is a cruciferous veggie, is not just a great rice stand-in; it's also packed with nutrition!
The balance of protein, fat, and a little carb from the mango makes this recipe a very healthy choice.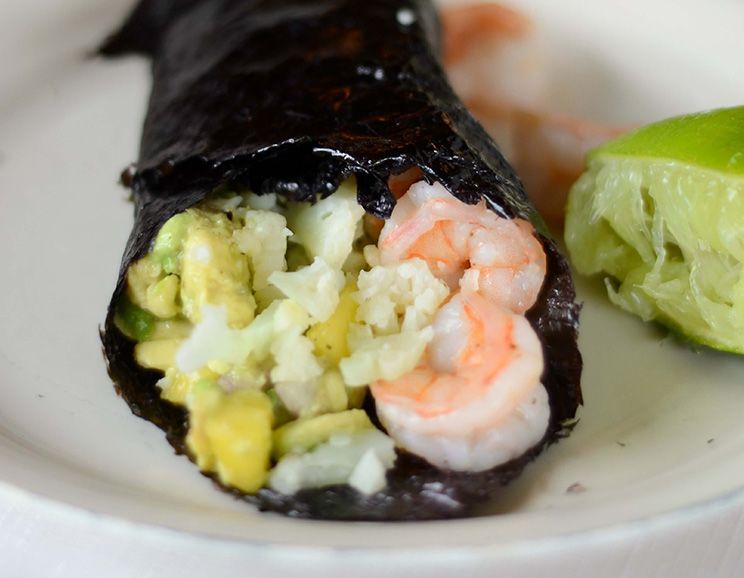 While these shrimp rolls will indeed keep you full for a while, they only take a few minutes to make! Just stir up a batch of homemade mango salsa, steam some riced cauliflower, and cook some shrimp, and all that's left to do is roll it all up in nori!
You can also use pre-cooked shrimp to cut down on the time even more. If you don't have shrimp, your favorite wild-caught white fish would be nice in these, too.
The rolls are best eaten immediately after rolling. If you like, you can set out the nori sheet and all the toppings buffet-style. It's a great way to serve these at a party.
So next time you're craving something that's a little different, but still amazingly easy to make, try these shrimp and mango hand rolls! They are sure to be a hit.
Heather Resler
Mango Shrimp Hand Rolls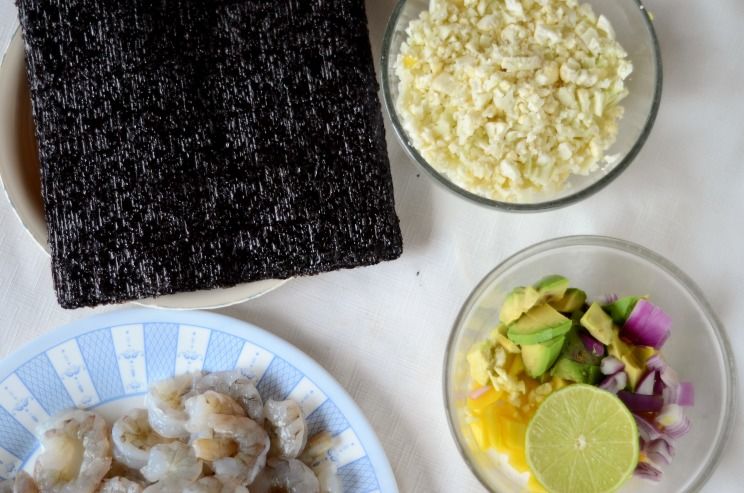 Prep Time:
25 mins
25 minutes
Mango Shrimp Hand Rolls
Ingredients
1-1/2 pounds raw shrimp, peeled and deveined

1 mango, peeled and diced

1 small avocado, diced

1/4 cup diced red onion

1 garlic clove, minced

Salt and pepper to taste

Juice of 1/2 lime

2 cups riced cauliflower

6-8 sheets of nori

Coconut oil for cooking
How To Make It
1. In a small bowl, combine the mango, avocado, onion, garlic, lime juice, and salt and pepper. Mix and set aside.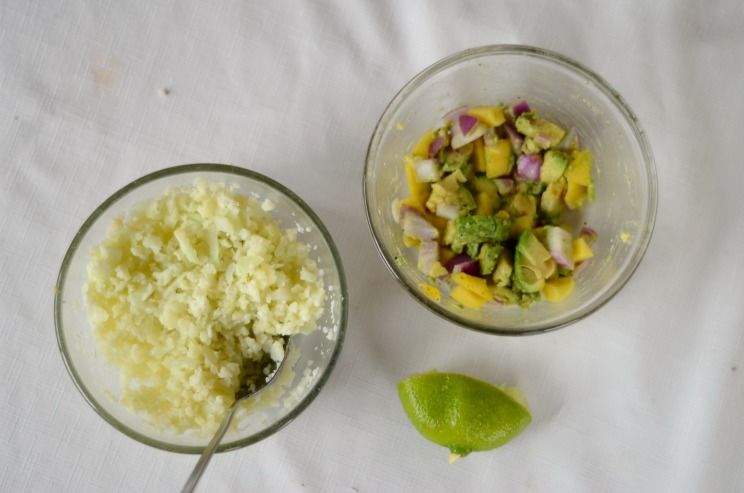 2. Place the cauliflower in a small saucepan, add a bit of water, and steam for a couple minutes, or until tender.
3. Drain and transfer to bowl; add salt and pepper to taste.
4. Melt a bit of coconut oil over medium heat in a large skillet.
5. Add the shrimp and some salt and pepper, cook and stir until just cooked.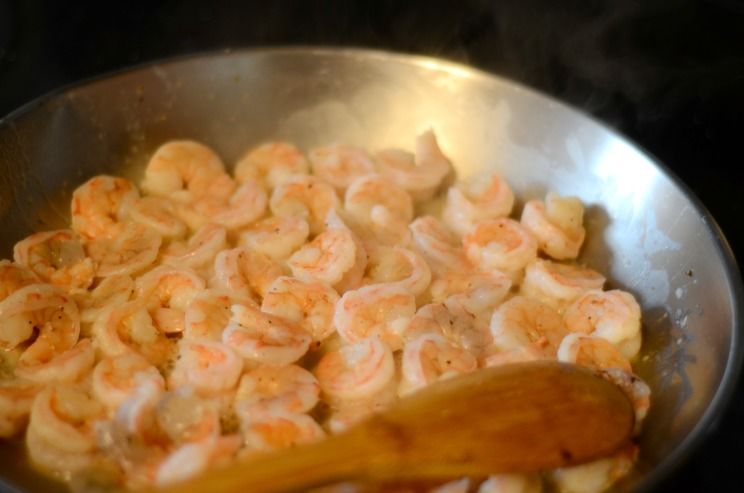 6. Divide the mango salsa, shrimp, and cauliflower rice between nori sheets.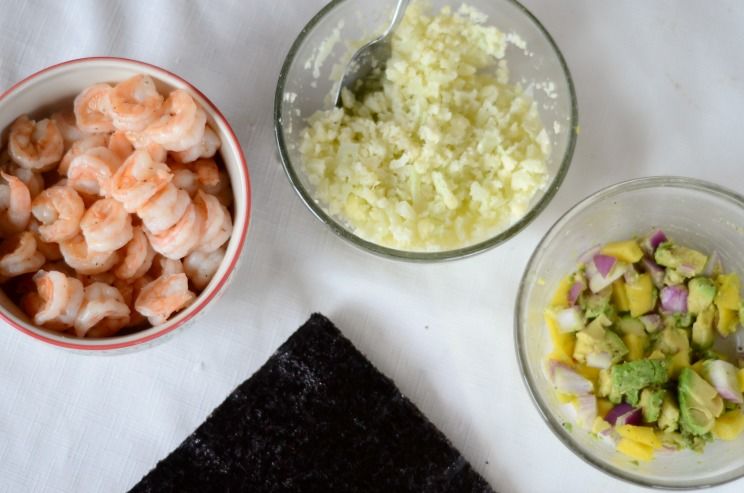 7. Roll up and eat immediately.


(You'll Also Love: Shrimp and Noodles Recipe)