A sweet spin on the Pokémon craze with a Paleo twist. These cookies have the flavors of real coconut, raspberry and chocolate throughout to please adults and kids alike.
Just when you thought the 90's were over, Pokémon is reaching a new generation with the Pokémon Go app. The app lets users hunt for Pokémon to catch and train, combining the virtual and real world into a sort of scavenger hunt. If there is one thing the Paleo diet understands, it's hunting and gathering. So why not combine Paleo ingredients with the nostalgia of Pokémon, for a treat that combines childhood memories with healthy eating?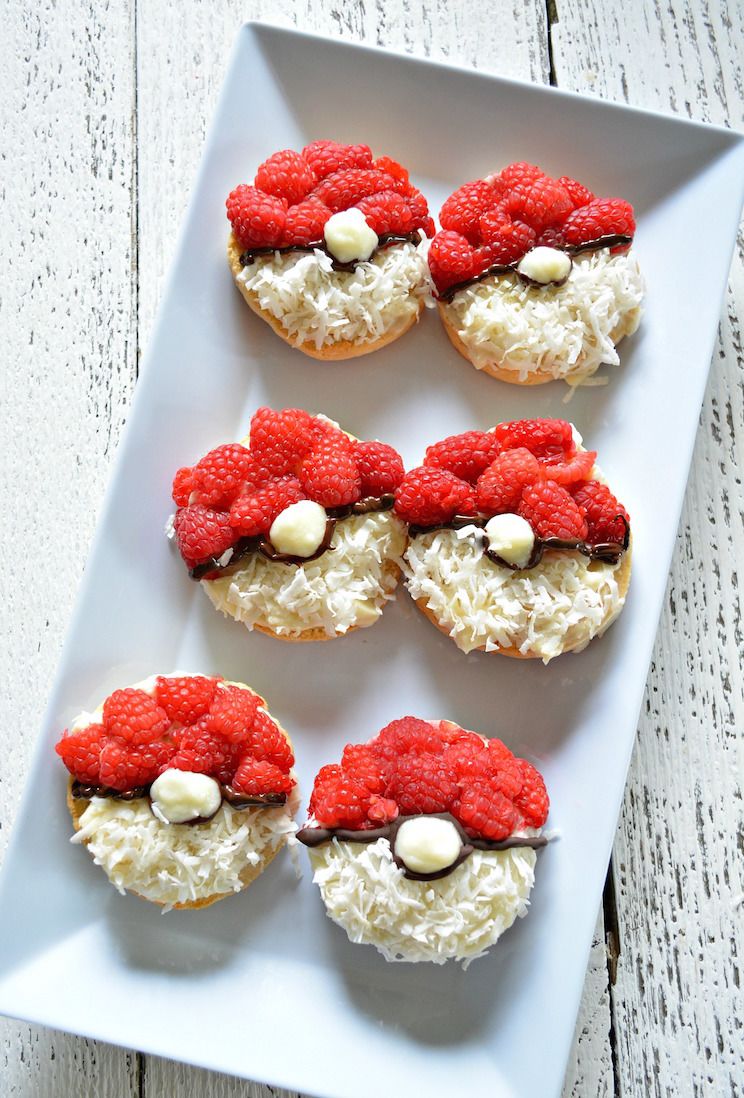 The dough for the cookies is made using coconut flour and tapioca starch. Together they create a shortbread-style cookie. Once the ingredients are combined for the dough, it is rolled into a single log. This part is crucial because the cookies don't spread much when baked, so rolling them out into the shape of cookies makes for the perfect sized cookie. If you were to just roll the dough into balls it would bake into a dome shape. A quick trip to the freezer chills the dough enough to be sliced.
Love coconut flour recipes? Get our free coconut flour recipe cookbook here!
Once baked, the cookies need to come to room temperature to be frosted. The frosting is made from three simple Paleo ingredients: grass-fed butter, coconut cream, and coconut sugar. I recommend placing your can of coconut in the refrigerator overnight. Coconut cream becomes solid and paste-like when chilled, making for an ideal frosting. A quick beat of the hand mixer to combine the ingredients and you have a thick frosting perfect for cupcakes, cookies, and cakes.
The fun part is making the Pokémon ball pattern on top of the cookies. Sliced raspberries add fruity flavor and red coloring to each cookie, while shredded coconut provides the white color. Melted dark chocolate is piped to draw a line in the center. The cookies are finished with a dollop of frosting in the center. Finally, refrigerating the cookies helps to preserve them until serving and keeps the frosting and chocolate stable. These cookies are ideal for kid and adult Pokémon themed parties.
Jennafer Ashley
Pokemon Pokeball Cookies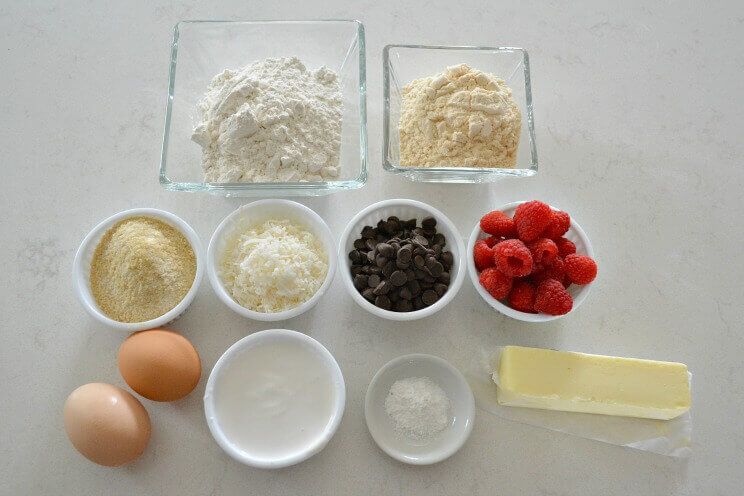 Cook Time:
16 mins
16 minutes
Pokemon Pokeball Cookies
A sweet spin on the Pokémon craze with a Paleo twist. These cookies have the flavors of real coconut, raspberry and chocolate throughout to please adults and kids alike.
Ingredients
FOR COOKIES

2 cups tapioca starch

1/2 cup coconut flour

1/2 cup coconut sugar

1 stick of grass-fed butter at room temperature

2 eggs

1 t baking powder

FOR COCONUT CREAM FROSTING

1/2 stick grass-fed butter at room temperature

¼ cup coconut cream, refrigerated 24 hours to solidify

2 T coconut sugar

TOPPINGS

1/2 cup dark chocolate chips

1 cup raspberries

1 cup unsweetened shredded coconut
Instructions
In a large mixing bowl, combine butter and coconut sugar. Use a hand mixer and mix on medium speed.

Add eggs and mix again until just combined. Gradually mix in tapioca starch and coconut flour. Add sea salt and baking powder. Mix once more.

Roll dough into a log using hands. Place in plastic wrap or a baggy and freeze 30 minutes.

Preheat oven to 325ºF and line a baking sheet with parchment paper. Slice log into ¼-inch slices. Place on cookie sheet. Bake cookies 14-16 minutes. While cookies bake, prepare the coconut cream frosting.

In a high speed food processor or blender, add 1 T coconut sugar. Blend until powdery. Use hand mixer to beat coconut sugar with butter and refrigerated coconut cream until thick. Pour frosting into a pastry bag or baggy with end snipped off.

Melt chocolate chips in microwave, working in 30 second increments until melted. Pour into a sandwich bag with end snipped off.

Remove cookies from oven and cool completely. Once cool, pipe frosting onto cookies and spread with a butter knife.

Top cookies with shredded coconut on one half and sliced raspberries on top. Fill in gaps with raspberry pieces. In the center, draw a line with melted chocolate and finish with a dot of frosting. Refrigerate until serving.

(You'll Also Love: Paleo Lemon Drop Cookies)