Ah, apple pie. So sweet and full of amazing apple goodness. Here's a quick and crave-worthy smoothie recipe to make when you're on the go!
If you're looking for a easy-to-make take on apple pie, a few healthy swaps and a high-speed blender recreate the flavors of this classic dessert. (Of course, if you want pie, we've got you covered with this mini paleo apple pies recipe!)
The best part of pie is the whipped cream (don't argue with me on this), so I topped it with whipped coconut cream and apple pie "crust" crumbles.
Want to go Paleo? Not sure where to start?
Start with this FREE Paleo For Beginners Guide Today!
It's perfect for as sweet paleo snack or for a protein-fueled breakfast. As for what kind of apple to use, I used a Gala apple but you can use whatever you have in your fridge. Granny Smith would be wonderful if you like your smoothies less sweet.
Also, you may not know it, but you probably have coconut cream in your cupboard right now! If you keep canned full-fat coconut milk (a paleo staple) on hand, just open up a can and scrape the creamy stuff — aka the coconut cream — of the top.
Heather Resler
Paleo Apple Pie Smoothie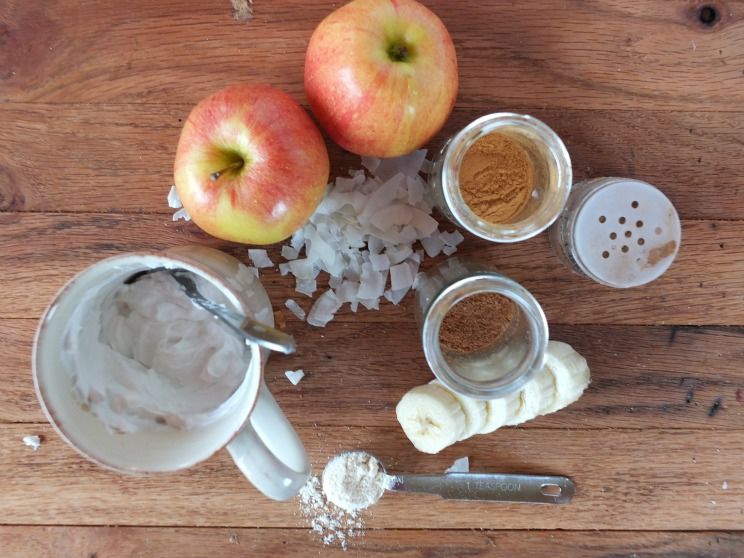 Prep Time: 10 mins 10 minutes
Paleo Apple Pie Smoothie
Ingredients
1 banana, sliced
1 apple, peeled and chopped
1/3 cup plus 2 T coconut cream, divided
1 plus 1/2 t cinnamon, divided
1/4 t ground nutmeg
Pinch ground allspice
1/2 t plus 1/8 teaspoon vanilla, divided
Handful of ice
2 T unsweetened coconut flakes
1 T chopped pecans or almonds
1 t honey
1 t coconut oil, melted
1 t coconut flour
How To Make It
1. In a blender, combine the banana, apple, 1/3 cup coconut cream, 1 teaspoon cinnamon, nutmeg, allspice, 1/2 teaspoon vanilla, and ice.  Blend until smooth (may need to stir once). Pour into glass.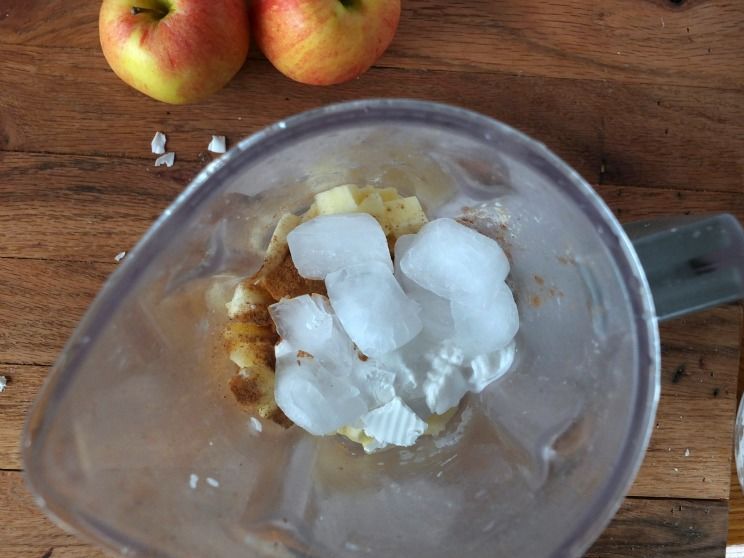 2. In a small bowl, use a fork to whip 2 tablespoons coconut cream with 1/8 teaspoon vanilla until soft peaks form.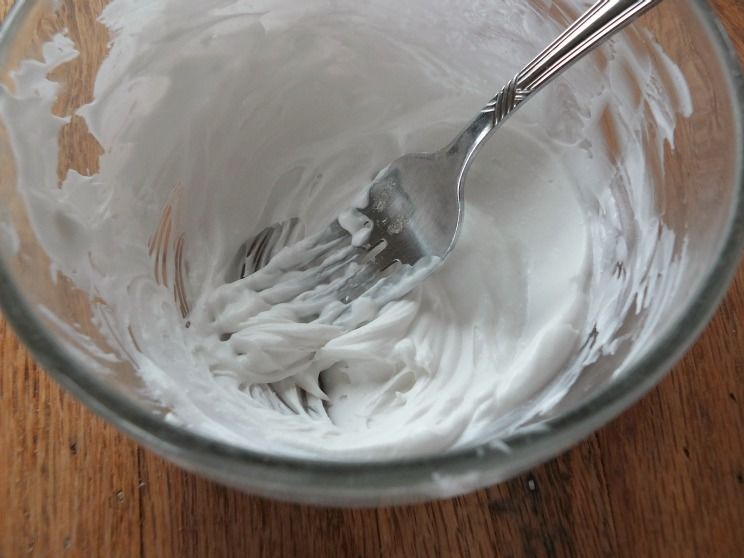 3. In another small bowl, combine the coconut flakes, pecans, honey, coconut oil, 1/2 teaspoon cinnamon, and coconut flour. Mix with a fork until it looks like sticky granola.
4. Top the smoothie with the whipped coconut cream and crumble the coconut mixture on top.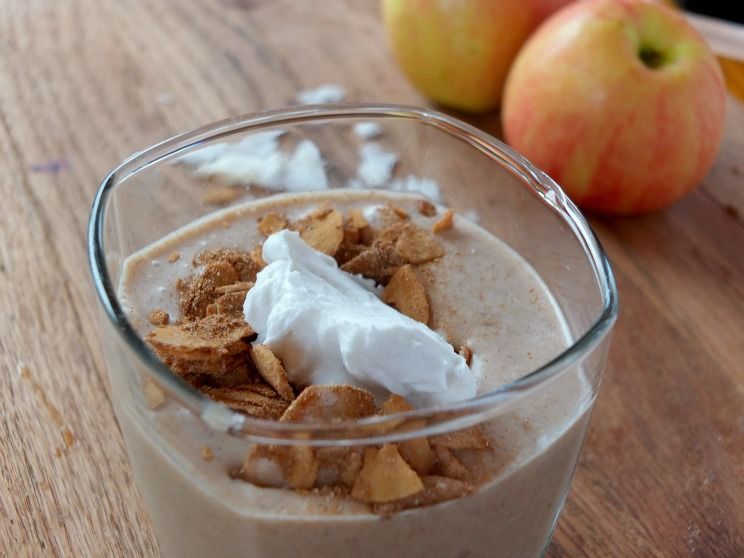 5. Enjoy!
(You'll Also Love: Easy Paleo Apple Crisp Recipe)