Say goodbye to plain chicken and hello to this mouthwatering Jalapeno Lime Chicken recipe that's easy and delicious.
Bored with plain, old chicken breasts? Not sure how to give them more flavor? Look no further! This Jalapeno Lime Chicken is an easy recipe that will liven up your dinner.
If you want your chicken to be extra juicy and tender, make sure to marinate it with all the ingredients prior to cooking. The chicken breasts soak up all that sweet lime goodness with the spicy red pepper flakes and jalapeno. I recommend you marinate a minimum of two hours in advance of making the recipe; if you have the time, overnight is ideal.
Love slow cooker recipes?
Click here to get your FREE copy of our delicious Slow-Cooker Recipes!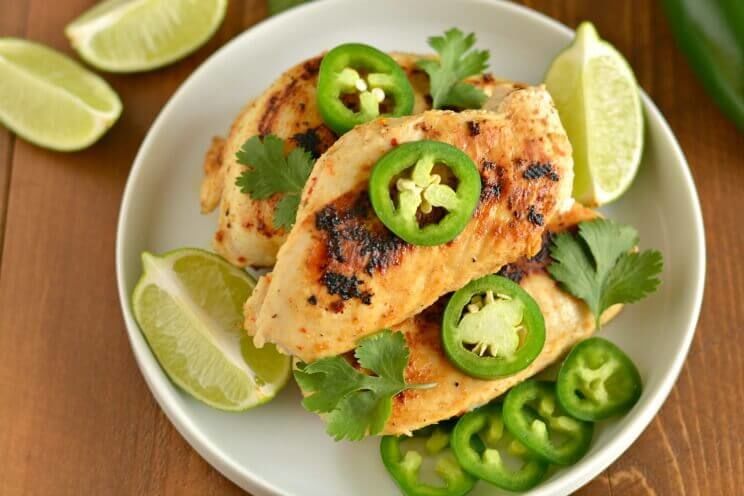 Be sure to take your marinated chicken out of the refrigerator 20-30 minutes prior to cooking. Allowing the chicken to come to room temperature prevents it from getting tough and keeps it moist during the cooking process.
To add even more spice and flavor, throw a few sliced jalapenos on the skillet and place the chicken breasts on top of them to cook. This recipe is easily customizable. You can make it as hot or as mild as you want by simply adjusting the amount of jalapenos and red pepper flakes you use. The lime and cumin flavors are amazing, but strong, so don't be scared to tone it down if you need to.
Megan Olson
Jalapeño Lime Chicken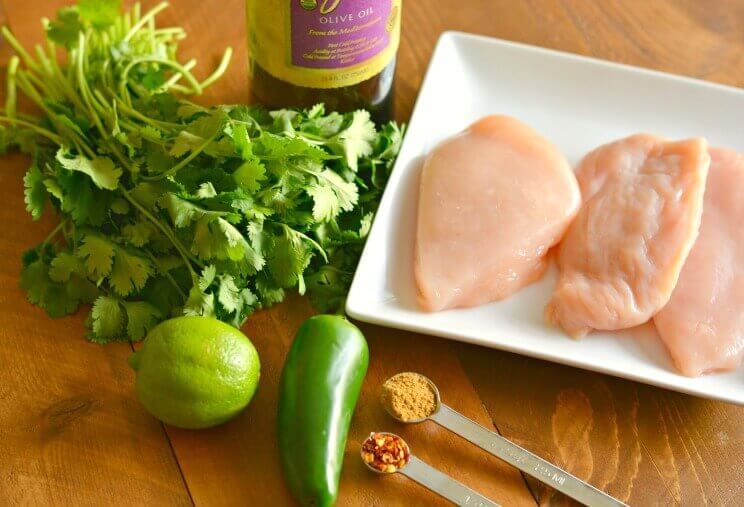 Cook Time:
15 mins
15 minutes
Jalapeño Lime Chicken
This Jalapeno Lime Chicken is an easy recipe that will liven up your dinner.
Ingredients
3 chicken breasts

1 jalapeno, sliced into ¼- inch pieces widthwise

3 T lime juice

1 T extra virgin olive oil

½ t cumin

¼ t red pepper flakes

Salt and pepper to taste

Cilantro for garnish
Instructions
In a small bowl or ramekin, prepare the marinade by adding the lime juice, extra virgin olive oil, cumin, red pepper flakes, salt, pepper, and 1 slice of jalapeno.

Place the chicken breasts and marinade in a plastic bag. Put in the refrigerator for a minimum of 2 hours to marinate.

Remove chicken marinade from the refrigerator 20 minutes before cooking to bring to room temperature prior to cooking.

Heat a skillet to medium heat. Once the skillet is hot, place the chicken on the skillet and pour the marinade over it. Cook 7 minutes until the chicken begins to brown on the bottom, then flip the chicken with a spatula and cook another 7 minutes on the other side, or until fully cooked through.

Remove the chicken from the skillet, serve immediately with sliced jalapenos and garnish with cilantro.
You'll Also Love: Honey Lime Chicken Skewers with Avocado Dipping Sauce