Use this two-ingredient coconut butter for dips, spreads, or drizzling on top of pancakes!
You can find coconut butter at most health food stores, but it's a breeze to whip up at home. Just like other nut butters, this version is high in fat and great for curbing hunger cravings. Keep it handy and enjoy with your favorite snacks, baked goods, or as a sweet treat all on its own!
Making It Simple And Healthy
Naturally sweet, this recipe is a great alternative to most sugar-packed spreads and dips. It adds a subtle sweetness to just about anything you pair it with and has a smooth consistency for easy spreading. The best part is, it comes with a healthy heaping of coconut oil for extra nutrition.
Coconut Oil has hundreds of health benefits - learn how you can experience them with our FREE guide to Coconut Oil & its benefits.
Click here to subscribe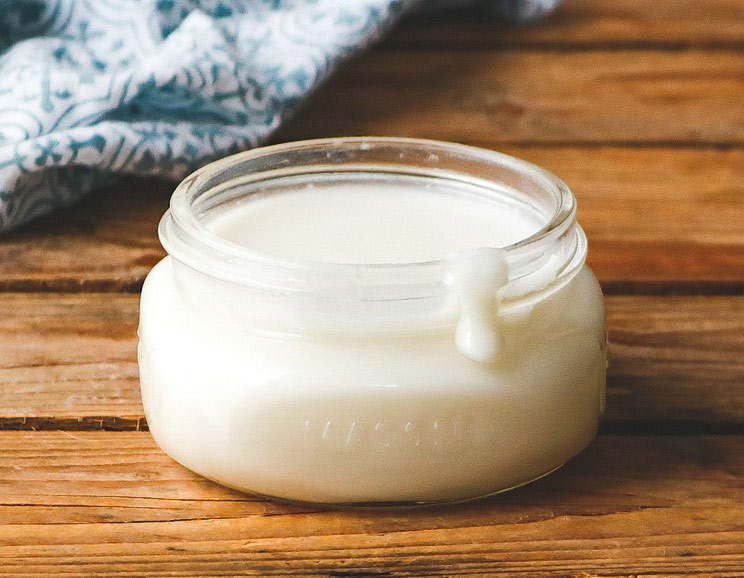 Here's How To Get Creative With It
The possibilities are truly endless when it comes to coconut butter. We love it as a creamy filling for dessert bars, a dip for our favorite fruits, or as a white chocolate substitute for truffles and fat bombs.
Helpful Tips To Get Started:
Make the most of your ingredients. When blending, stop every so often to scrape the sides with a rubber spatula. This will ensure every ounce of shredded coconut is utilized.
Maintain the right consistency. Coconut butter often solidifies at room temperature in cooler weather. To soften it, set it in a bowl of hot water for 10 minutes before using.
Bump up the taste. Try adding a bit of raw honey or monk fruit sweetener to make it extra sweeter.
Store it in an airtight jar. Leave your coconut butter in a dry spot for up to two months without refrigeration.
Jennafer Ashley
How to Make Healthy Coconut Butter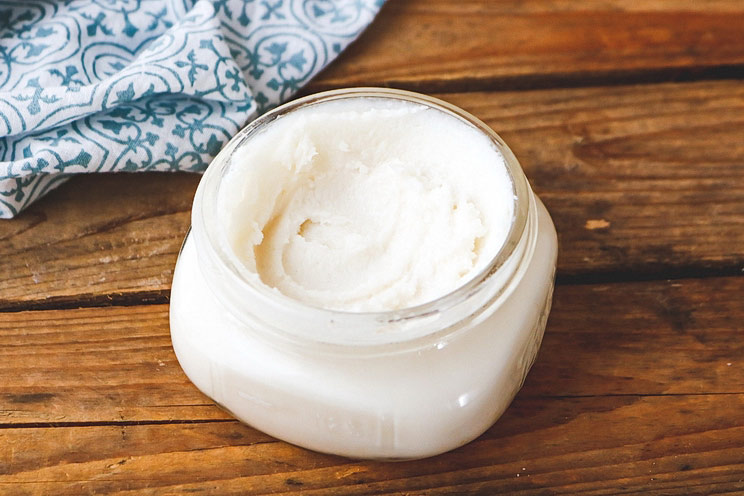 Inactive Time:
2 hrs
2 hours
Prep Time:
10 mins
10 minutes
Nutrition facts:
1 grams of protein
3 grams of carbohydrates
10 grams of fat
How to Make Healthy Coconut Butter
Use this two-ingredient coconut butter for dips, spreads, or drizzling on top of pancakes.
Tools
Food processor

Glass container
Ingredients
12 oz shredded unsweetened coconut

1 T melted coconut oil
Instructions
Blend the shredded coconut and coconut oil in a food processor until smooth, scraping down the sides as needed. Depending on your machine, this can take up to 20 minutes. It took us about 10 minutes.

Pour it into a glass container. The coconut butter will firm up at room temperature after 2 hours. It can last for a few months without refrigeration.
Looking for Paleo ingredients? Here's what we recommend:
Cold pressed coconut oil (Viva Naturals)
Can't get enough coconut oil? Try these coconut oil fat bombs or chocolate turmeric truffles.

Need some inspiration for your new homemade coconut butter? Rifle through our FREE Paleo Sweets cookbook for some pretty amazing ideas. We recommend drizzling it over mouth-watering brownies, using it as icing over decadent cakes, or even as a dairy-free ice cream topping — go ahead and get creative. Get your copy of Paleo Sweets HERE (just pay for shipping)!