Thinly sliced beet chips are roasted in the oven with a little olive oil until crispy for the ultimate sweet-salty snack.
So I have to be honest… I'm not a huge beet fan. I know I should like them – they're really good for you and tons of people love them – but I'm not one of them. If there's one way that I'm going to eat beets, it's going to be in the form of chips (the other way would be in a smoothie, but that's a topic for another day).
Beet chips are: flavorful, crunchy, crispy, slightly salty, a healthy take on traditional chips, and of course really good.
Want to go Paleo? Not sure where to start?
Start with this FREE Paleo For Beginners Guide Today!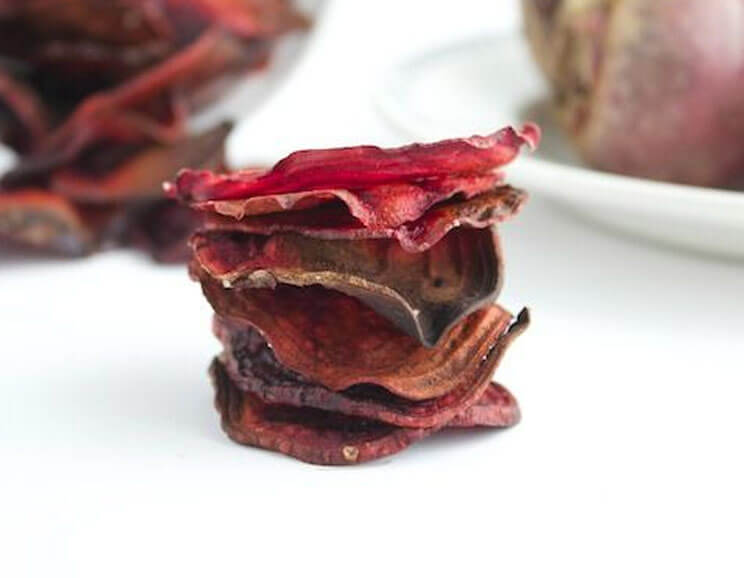 You can make these chips one of two ways: one way is with a knife and thinly slicing the beets and the second way is with a mandolin. If I were you, I'd go with the latter. If you don't own a mandolin, I recommend investing! They are not expensive, and just think of all the delicious vegetable chips you can make for yourself and your family. If you choose option #1 that's fine too – just make sure to slice them thin enough so that they will turn crisp in the oven.
Either way, I hope you find time to make and enjoy these beet chips, aka the best way to enjoy beets!
Erin Druga
Easy Beet Chips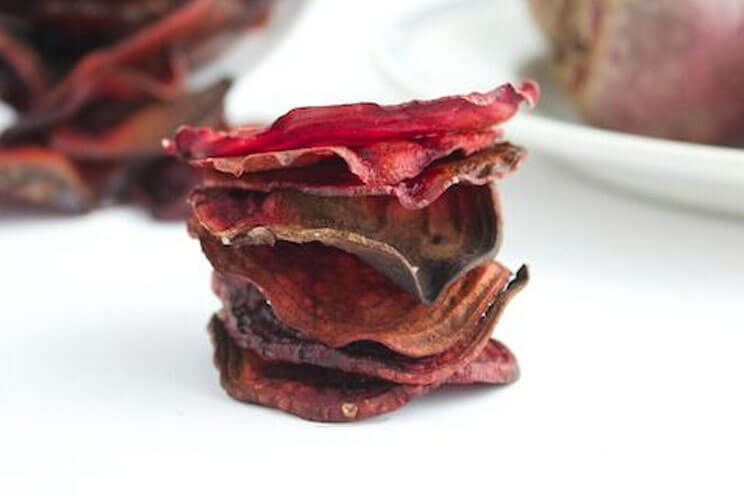 Cook Time:
20 mins
20 minutes
Prep Time:
10 mins
10 minutes
Easy Beet Chips
Nutrient-rich, colorful beets easily roast into a crispy chip. Season them lightly or heavily for an earthy snack.
Tools
Mandolin or knife

Baking sheet

Mixing bowl
Ingredients
4 beets

1 tbsp olive oil

½ tsp salt
Instructions
Preheat oven to 375°F.

Using a mandolin, thinly slice beets. I set mine to 1.5 mm. You can also try thinly slicing them with a knife, but a mandolin works a bit better.

Once sliced, place in a bowl and drizzle with olive oil and salt; stir.

Line baking sheet with beets and bake 10-15 minutes before flipping beets over and baking for another 10-15 minutes until chips are crisp.