These Paleo Banana Coconut Flour Waffles are dairy-free, gluten-free, grain-free and naturally sweetened.
I make pancakes all the time, but for some reason never think to make waffles. The other day I saw my waffle maker sitting by its lonesome self in the corner of the pantry with a hefty pile of dust and decided to pull it out and give it some love. It's good to mix things up every once in a while.
What better way to give it some love than by making healthy Banana Coconut Flour Waffles? Confession: These are probably the easiest waffles I've ever made. Just toss all the ingredients in the blender and you are in waffle-making business.
Love Coconut Flour Recipes? Then you'll love our FREE Coconut Flour Recipes.
Click here to get your FREE copy of our delicious Coconut Flour Recipes!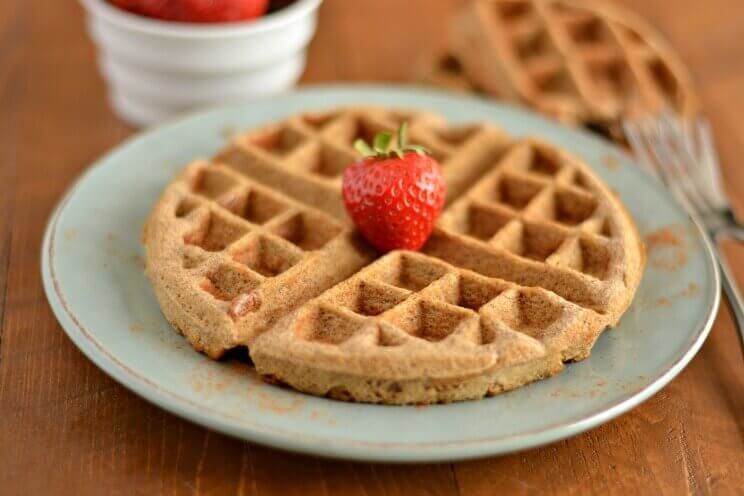 With just six healthy ingredients and no sugar added, I especially love the natural sweetness from the bananas and cinnamon in these.
In the recipe, you will see some notes about the temperature and flipping the waffles. The batter is light and, therefore, makes fluffy waffles. It's best to cook these at a low temperature so they don't cook too quickly. I have a "high-tech" waffle maker and am able to adjust the temperature, but if you don't, then don't preheat your waffle maker. Instead add the batter to it a few seconds after you turn it on. That way it won't be sizzling hot when the batter gets there. On a side note, this batter works as pancakes too.
Once you've cooked up your goodies, top with fresh fruit and whipped coconut cream!
Megan Olson
Banana Coconut Flour Waffles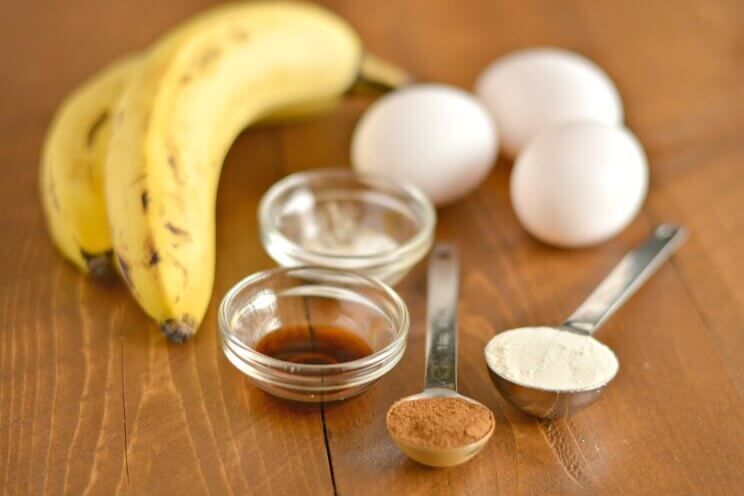 Cook Time:
10 mins
10 minutes
Prep Time:
5 mins
5 minutes
Banana Coconut Flour Waffles
These light and fluffy Paleo Banana Coconut Waffles are dairy-free, gluten-free, grain-free and naturally sweetened.
Ingredients
3 large eggs

2 bananas

1 t vanilla extract

3 1/2 T coconut flour

½ t cinnamon

½ t baking soda

¼ t salt

Coconut oil for greasing the waffle maker
Instructions
Add all ingredients to a blender. Blend on high until bananas are fully broken down and batter is smooth.

Scrape the sides down then blend a few more seconds to combine.

Heat waffle maker to medium-low. If yours doesn't have a temperature gauge, just heat it to its normal temperature.

Pour half the batter into the waffle maker. Close and cook 5 minutes until browned. Note: if your waffle maker has a flip, you can flip it after 2 ½ minutes then flip it back when it's done.

Open lid, gently remove the waffle (a fork works best here) and transfer to a plate.

Serve immediately with fresh fruit and coconut cream. These also store in the refrigerator for up to one week.

(You'll Also Love: Paleo Churro Waffles)