Recognize any foods you've been avoiding on this list? Here's why you should consider giving these foods a try.
Many of the reasons we avoid certain foods aren't actually based on recent science, but conditioning growing up, or even influences from media or corporations. In fact, most commonly avoided foods are actually extremely nutrient-rich, and could add a huge amount of nutrition to your diet.
Here are the most common "unhealthy" foods and why you'll want to give them a fresh shot.
This coffee cookbook is filled with healthy recipes and reveals the natural benefits of your morning brew.
Click here to get your FREE Coffee Book Today!
1. Chocolate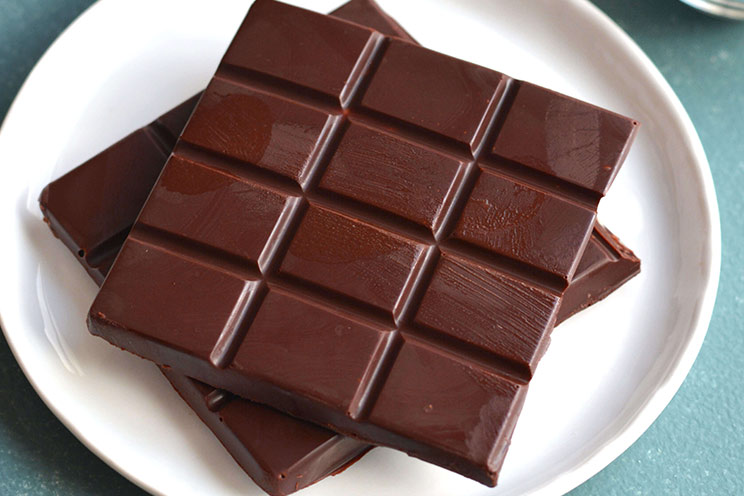 Chocolate is often avoided because of the idea that it's loaded with sugar. However, real chocolate is made with cacao with no artificial ingredients or dairy. This pure form of chocolate is bursting with more polyphenols and other powerful anti-aging antioxidants than most other foods. These can help prevent disease and DNA damage that causes signs of aging, like wrinkles. (1)
Add a square of 75 percent to 85 percent cacao dark chocolate to your diet as a nightly dessert to cash in on some of these antioxidants.
2. Offal
Chances are, you haven't eaten a whole lot of offal, or organ meats, since "muscle meat" like chicken breasts and pork tenderloin is so much more common. Offal is often seen as the scraps or parts of the animal that gets thrown away.
However, organ meats are a nutrient powerhouse. Meats like liver, heart, and kidneys are high in true vitamin A, the kind that our body absorbs more readily than the vitamin A we get from orange foods like carrots, which is actually beta-carotene. (2) They also contain large amounts of B vitamins, as well as copper and magnesium. (3)
To ease into eating offal, try this honeycomb tripe with bacon in a nourishing stew.
3. Coconut Oil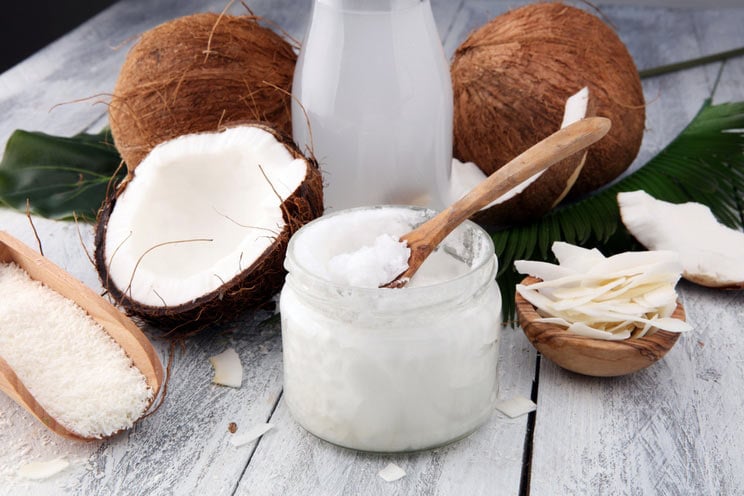 While many people swear by coconut oil, but you may avoid it because you've heard it's pretty high in saturated fat.
Fortunately, studies show that there is no correlation between eating saturated fat and an increased risk of heart disease. (4) Plus, eating a low-fat diet isn't doing you any favors – it doesn't reduce risk of coronary heart disease, stroke, or cardiovascular disease. (5)
Once you get past the idea that saturated fat is unhealthy, you can get on board with its impressive list of benefits. Coconut oil is antibacterial, can help boost your metabolism, and even help raise your HDL "good" cholesterol levels due to its unique medium-chain fatty acids. (6, 7, 8)
Add coconut oil to your diet regularly by sautéing veggies in it, or using it in place of butter while baking to create moist, flaky Paleo goodies.
4. Egg Yolks
Although egg yolks are being re-recognized as a health food, you may still be avoiding them thinking they will raise your cholesterol levels or increase your risk of developing heart disease.
Fortunately, research shows that dietary cholesterol has little to no impact on your blood cholesterol levels. (9) In fact, your body produces its own cholesterol; if you eat more, your body makes less, and vice versa. (10) Only about 25 percent of the population is extra-sensitive to dietary cholesterol raising their blood cholesterol levels. (11)
In truth, egg yolks contain extremely important nutrients, like choline, which helps keep your brain healthy, and vitamin A, a potent antioxidant that can help fight DNA damage that causes disease. (12)
Scrap the egg white omelet and fry up a few whole eggs in the morning instead. They're nutrient powerhouses!
5. Coffee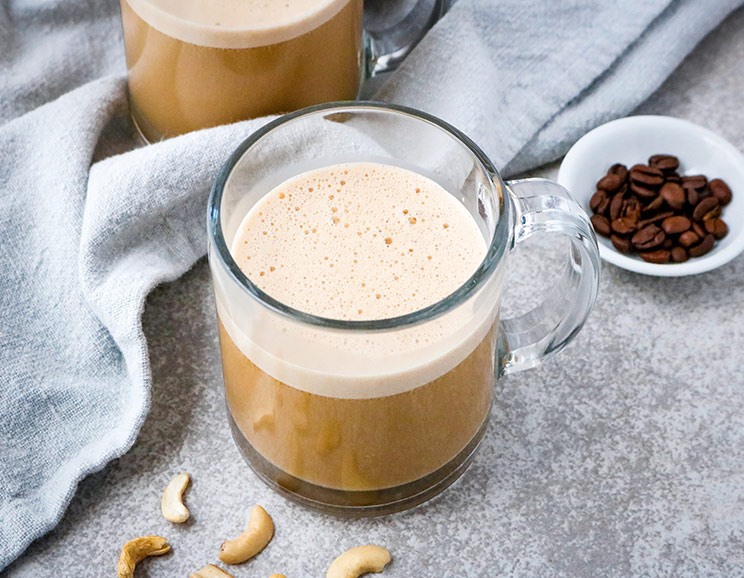 Coffee. Is it good for you? Is it bad for you? Is it worth it?
The controversy surrounding coffee may have convinced you to avoid it altogether. However, the benefits of this bean are worth a cup or two.
Research shows that coffee can help reduce your risk of developing type 2 diabetes, lower your chances of developing Alzheimer's, and even help fight depression. (13, 14, 15) These benefits are thanks to its caffeine and high antioxidant content. Note, coffee in moderation can boost your health, but like anything, too much of it can have negative effects.
6. Nuts
You may have been told to avoid nuts due to their high calorie or fat content. While it's true that just a few tablespoons of nuts is roughly 100 calories and a good deal of fat, nuts like almonds also contain a high amount of antioxidants like vitamin E, essential minerals like selenium, magnesium, copper, and even a good amount of protein. (16)
Sure, nuts may be calorie and fat-dense, but as long as you stick to a small handful a day, you'll be able to cash in on their abundant nutrients and benefits. Add some to your salads or sprinkle chopped nuts on a chia pudding.
7. Sardines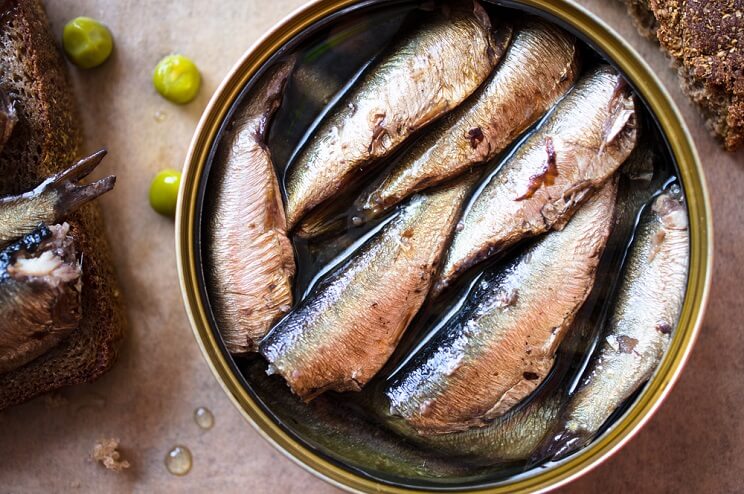 For a lot of us, the idea of eating tiny whole fish (bones and all) is a little unappealing. After all, wouldn't they be crunchy, or taste odd? And what about BPA in canned foods? Is it really worth the buy?
Fortunately, if you're turned off by the idea of eating whole sardines – skin, bones, and all – you can find boneless and skinless versions in most health food stores. As far as BPA (bisphenol-A, a chemical found in the lining of cans) is concerned, you can also find many BPA-free canned sardines on the same shelf (but read this first!).
The benefits of eating sardines are tremendous. They're a cheap source of omega-3 fatty acids, which help support brain health, and vitamin D, which can help reduce your risk of developing cancer. (17)
Try adding sardines to a stir-fry, or bake up these Fisherman's Eggs for breakfast.
8. Bananas
It's true that bananas are high in carbs and sugar, but when eaten in moderation, these convenient fruits pack a heavy nutritional punch.
Bananas are rich in potassium, vitamin B6, and copper. (18) Even though bananas contain more sugar than some other fruits, they can actually help balance blood sugar levels due to their high pectin fiber content. (24, 25)
There's no reason to avoid this convenient fruit. Grab one alongside some almond butter for a quick breakfast, or tote one to work for a healthy snack.
9. Grass-fed Beef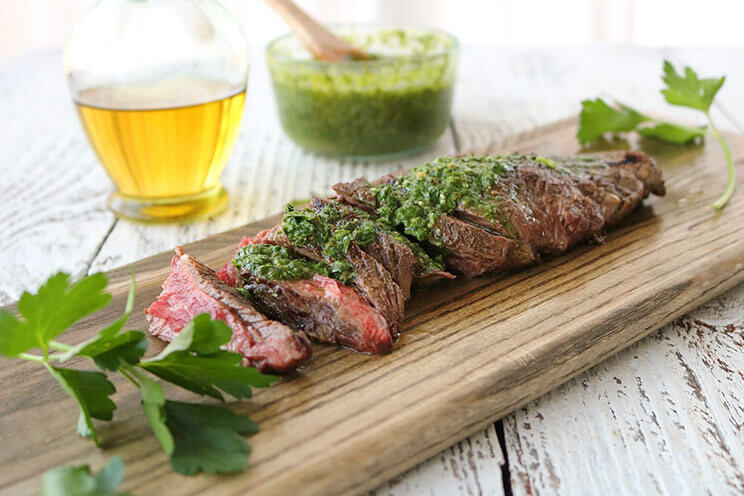 Beef – and red meat in general – is a pretty controversial food due to its high saturated fat and cholesterol content. However, recent studies show that neither saturated fat nor dietary cholesterol contribute to increased risk of developing heart disease. (26, 27)
Grass-fed beef is a great source of high-quality protein, as well as a source of several essential nutrients like vitamin B12, zinc, selenium, and iron. (28) In addition, it also contains other beneficial compounds like creatine, which can help improve muscle growth, and taurine, which can help protect against heart disease. (29, 30)
To get the benefits of beef without any drawbacks like added hormones or antibiotics, make sure you purchase ethically-raised beef from a local farm whenever possible. Natural, grass-fed beef also contains a higher level of omega-3s and beneficial antioxidants like glutathione to help fight aging. (31)
(Read This Next: A Nutritionist Lists 10 Fake "Healthy" Foods You're Eating)
Full of some of the most powerful superfood nutrients known to increase "feel-good" hormones, suppress appetite, lower blood pressure, feed good gut bacteria, and more!
Delicious "liquid chocolate" kills cravings, helps reduce blood
pressure, and feeds good gut bugs (creamy & smooth).
Delicious "liquid
chocolate" kills cravings,
helps reduce blood
pressure, and feeds
good gut bugs
(creamy & smooth).