I've always been a burger person. Beef burgers, turkey burgers, veggie burgers—I don't discriminate—I love them all.
Sometimes I'll get serious burger cravings where I have to have a burger right.this.second. It's insane. When that happens, I either A) sprint to a local burger joint or B) whip up on my own burgers. Truthfully, I prefer the latter.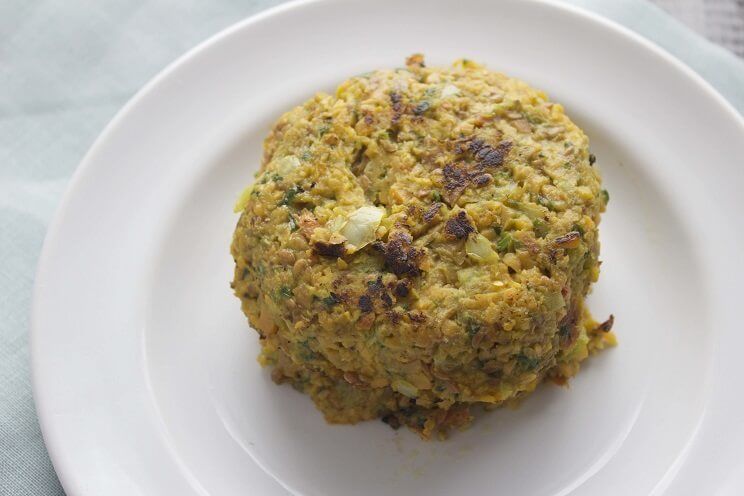 Besides chatting about burgers, I also want to chat about sweet potatoes. I used to despise them and now I can't get enough! Good thing my taste buds came around. Besides sweet potatoes tasting delicious, they're high in vitamin B, C and D and are high an antioxidants which help ward off aging. Can I get a hooray for sweet potatoes?
Want to go Paleo? Not sure where to start?
Start with this FREE Paleo For Beginners Guide Today!
While I love them by themselves, they're especially delicious when combined with spinach and coconut oil, like in these veggie burgers, for example. They pair extremely well together and give these burgers even more of a nutritional punch.
If you've never attempted veggie burgers, I highly recommend you do. They're perfect for a weeknight dinner and honestly could not be simpler!
Erin Druga
Sweet Potato Veggie Burgers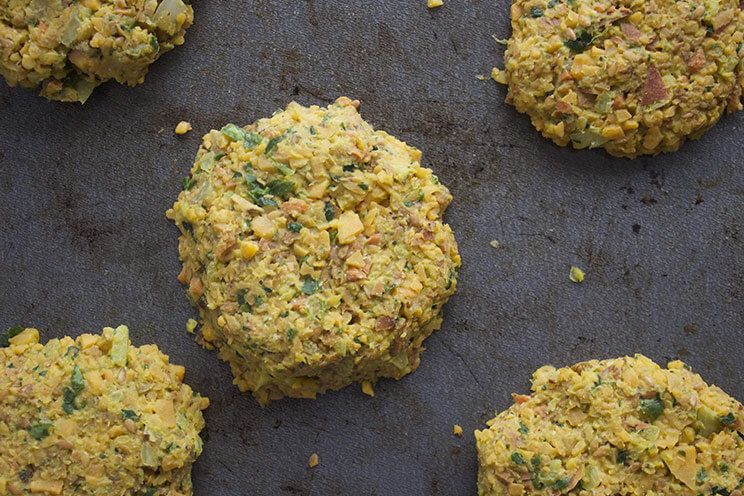 Cook Time:
20 mins
20 minutes
Prep Time:
10 mins
10 minutes
Sweet Potato Veggie Burgers
These savory burgers combine sweet potatoes and spinach for a delicious nutritional punch.
Ingredients
2 sweet potatoes

1 cup spinach

1/4 large yellow onion

¼ cup almond meal

2 T flaxseeds +3 T water

½ t coconut oil

1 T lemon juice
Instructions
Cut up sweet potatoes into bite size pieces; Cook in pot over stovetop until potatoes are soft.

While potatoes are cooking, peel onion and slice in fourths.

Once potatoes are soft, place into food processor or high-power blender. Add onion and spinach and pulse.

After 30 seconds or so, turn off and add almond meal, flaxseed, water, oil, and juice.

Pulse until everything is combined.

From there, form mixture into balls, a bit larger than golf balls, and set on a baking try.

Use your hand or a spatula to flatten burgers, and place entire baking sheet into the refrigerator for at least 30 minutes, allowing the burgers to hold form.

After 30 minutes, heat a tiny bit of olive oil in a skillet and place burgers one at a time in the skillet, flipping over once they are golden brown.

Repeat this until all of your burgers have been cooked. Enjoy!


(You'll Also Love: Easy Cauliflower Turmeric Burgers)