There are many classic cocktail recipes, but nothing quite like sangria. It's flavorful, fresh, and perfect for every situation, from relaxing poolside to kicking back with friends after a long week.
Lucky for all of us, sangria can be enjoyed all year round. Yes, it is a fantastic choice with some sweet watermelon appetizers during your cookout, but it also offers the perfect depth to hold its own during your Thanksgiving feast or while watching your favorite holiday movie too. Don't believe us? Check out these 19 sangria recipes to see that it can work well in winter, too.
Whether you flavor your sangria with traditional citrus, throw berries in the mix, or go unconventional by adding ingredients like rosemary, these sangria recipes mold to a vast variety of Paleo-friendly flavors.
Want to go Paleo? Not sure where to start?
Start with this FREE Paleo For Beginners Guide Today!
1. Paleo Sangria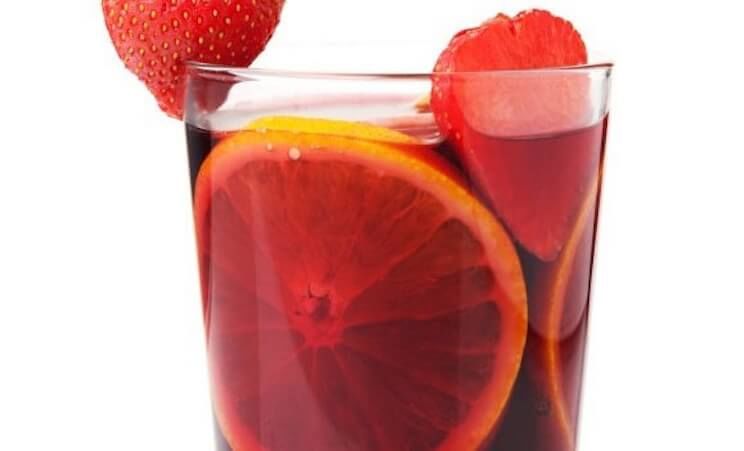 Sangrias can be Paleo and tasty too. Add some apple, orange, peach, and pear to make this recipe fresh and flavorful. Sweeten it up with some honey.
Recipe: Paleo Nomad | Paleo Sangria
2. Paleovegan Sangria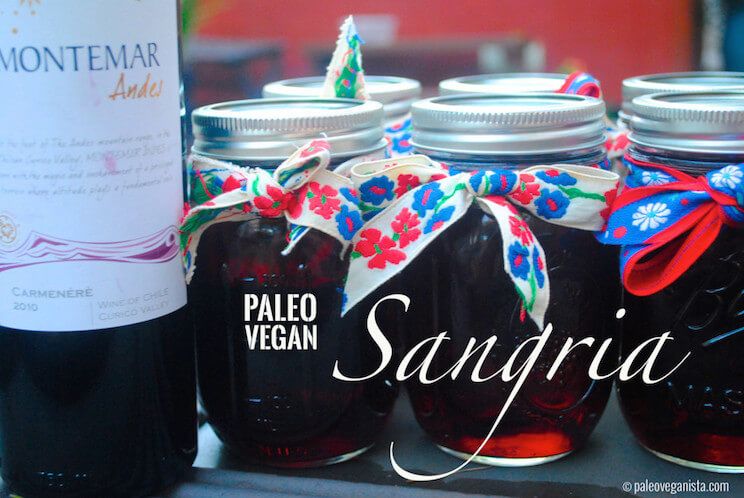 Instead of relying on sugar, use stevia as your sweetener of choice. Beyond that, let the fruit do the work—namely oranges, lemon, limes, and a tart apple. These sour fruits make this drink so sweetly amazing.
Recipe: Paleoveganista | Paleovegan Sangria
3. Blueberry Banana Sangria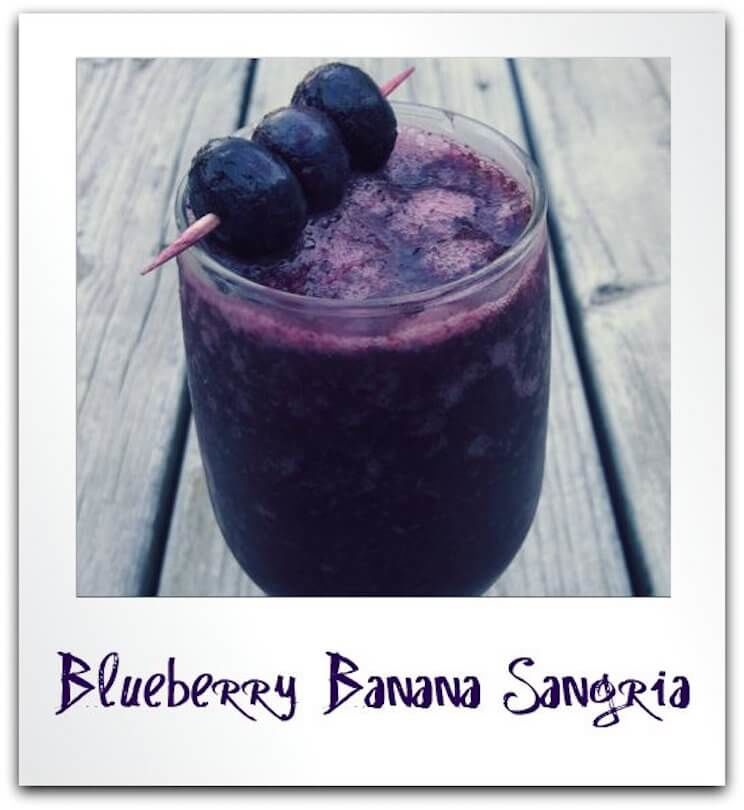 This recipe makes sangria out of the unorthodox. You don't typically find banana in your sangria, but you'll find that it does indeed work so well! Blueberries also keep this recipe tasting light and fresh.
Recipe: Primal Smoothies | Blueberry Banana Sangria
4. Berry Sangria Popsicles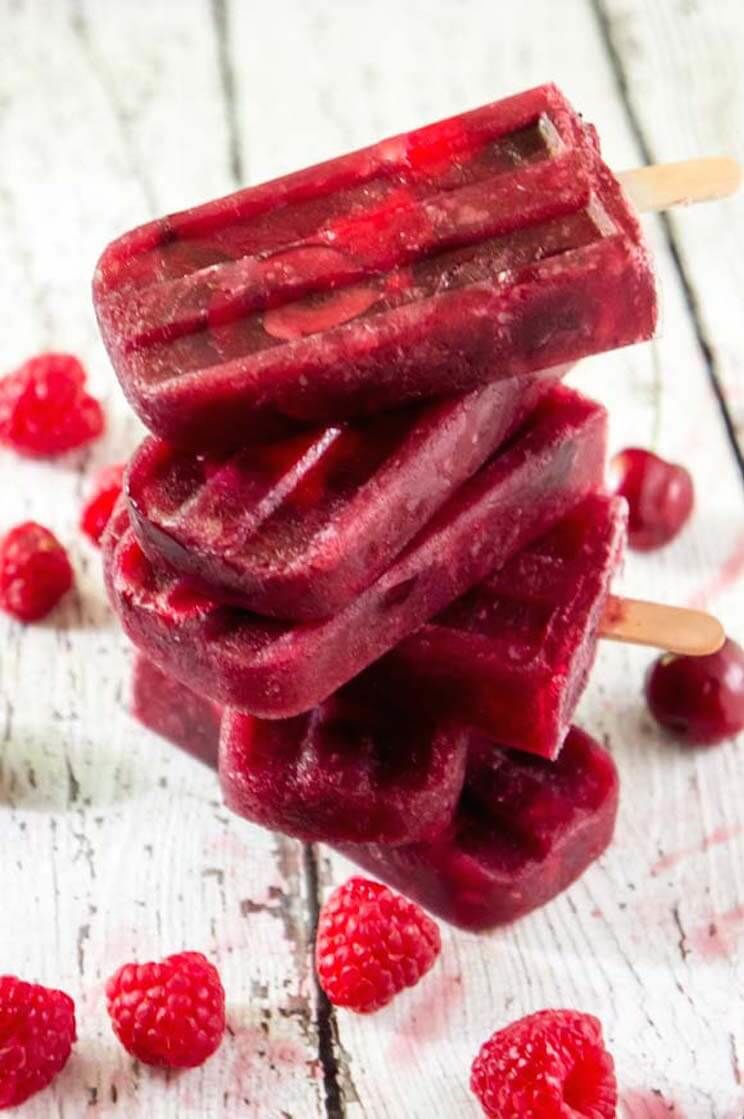 Here's a fun way to enjoy sangria—a frozen popsicle! Pomegranate juice, cherries, and raspberries are darker and deeper fruits that complement the red wine perfectly and make for a great frozen treat.
Recipe: Foraged Dish | Berry Sangria Popsicles
5. Red Virgin Sangria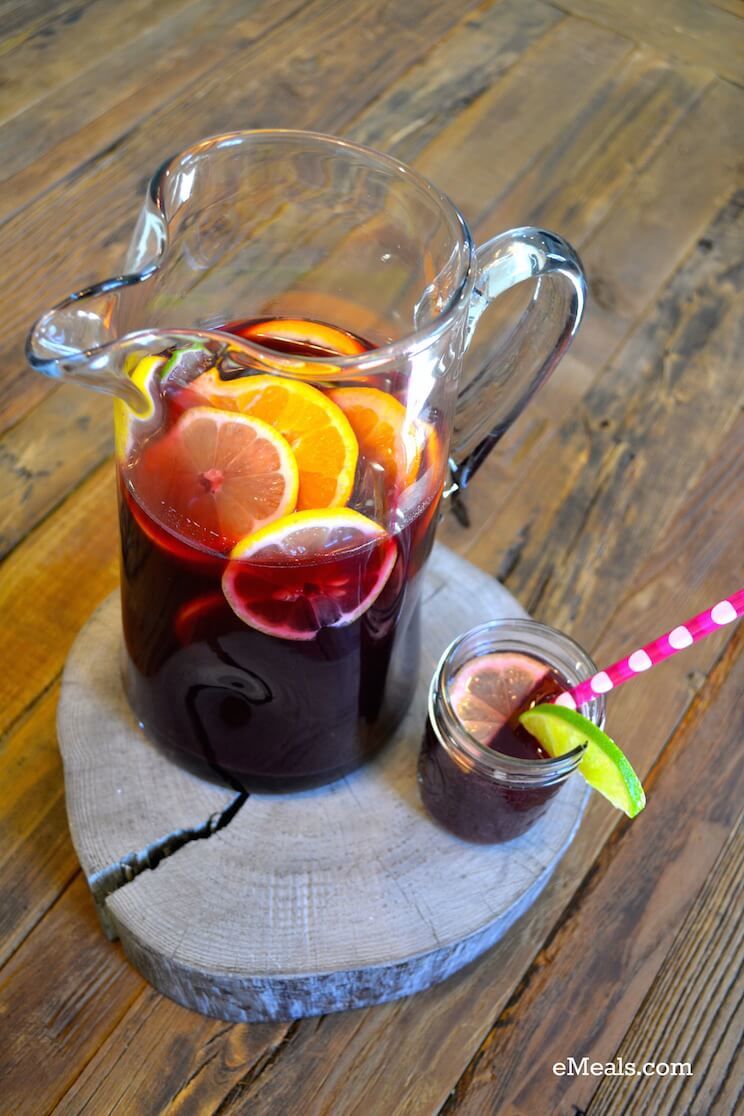 Add some fresh fruit juice and club soda for an amazing summer drink the whole family can share. If you really want, mix in some red wine.
Recipe: Emeals | Red Virgin Sangria
6. AIP Red Sangria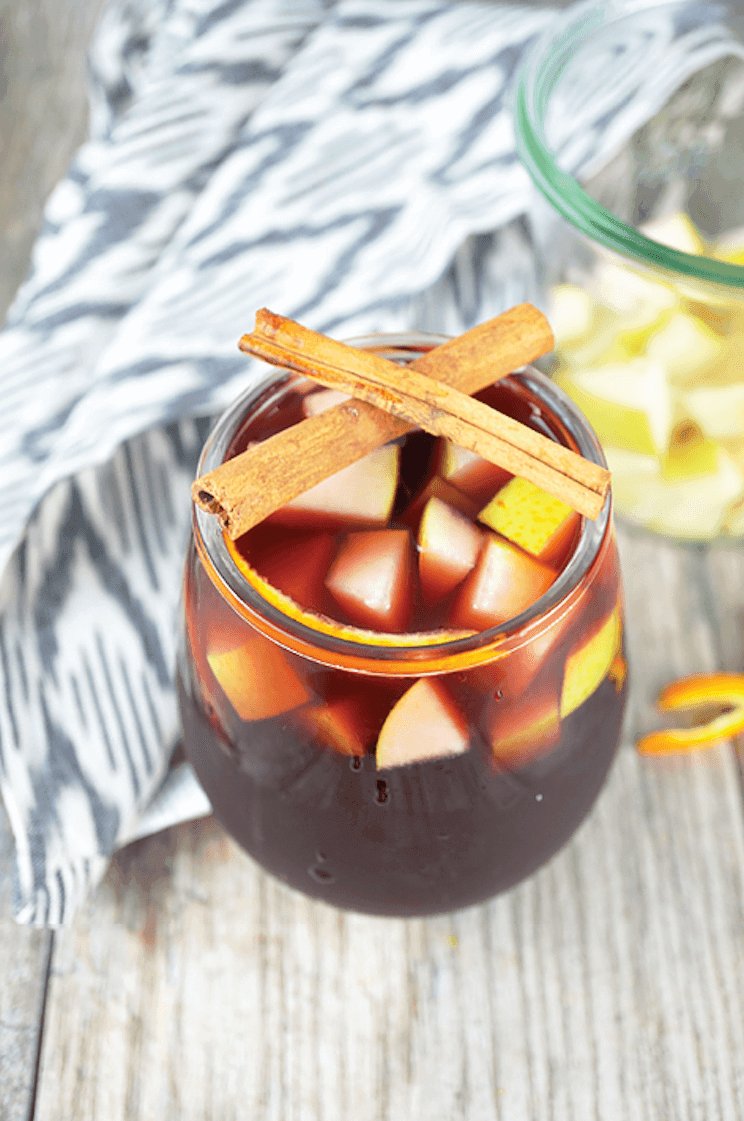 Some sangrias are begging for some spice, and this recipe has it. Cloves and cinnamon make the mix here along with one very special ingredient as well—kombucha! This is a sangria that not only tastes good, but is good for you too.
Recipe: Grazed & Enthused | AIP Red Sangria
7. Cranberry Lime Sangria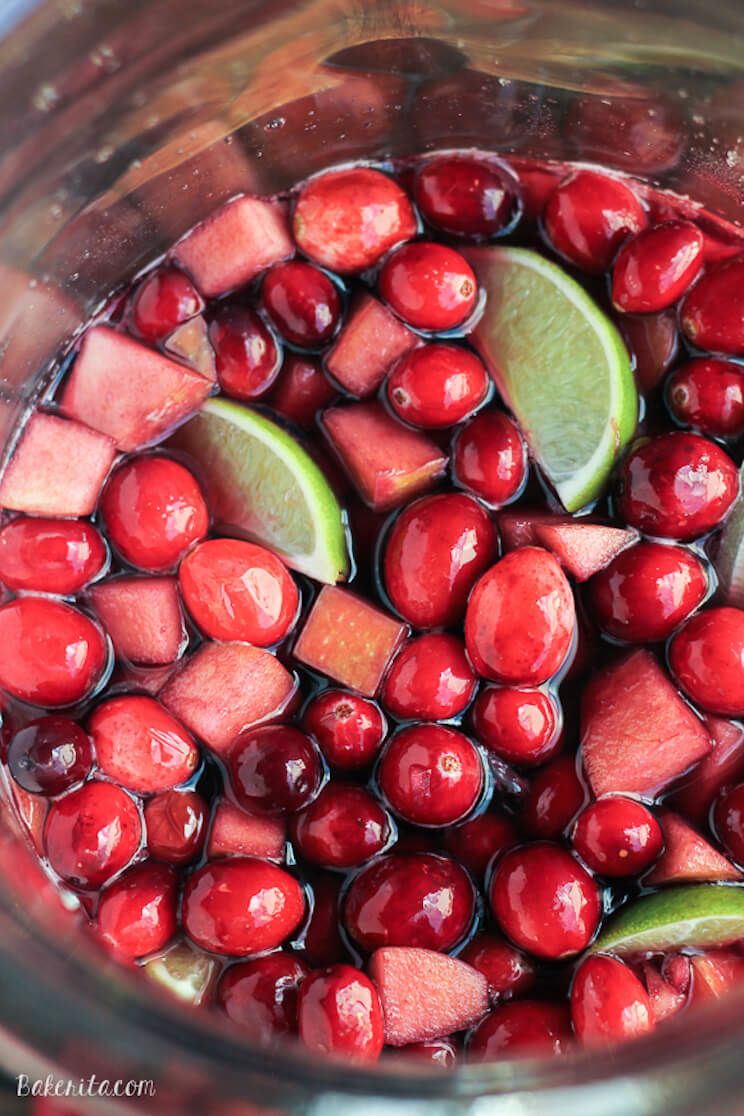 Cranberries and limes are a nice tart twist to sangria. Vodka also makes an appearance too! Just make sure your vodka isn't grain-based to keep everything Paleo-friendly.
Recipe: Bakerita | Cranberry Lime Sangria
8. Fruity Sangria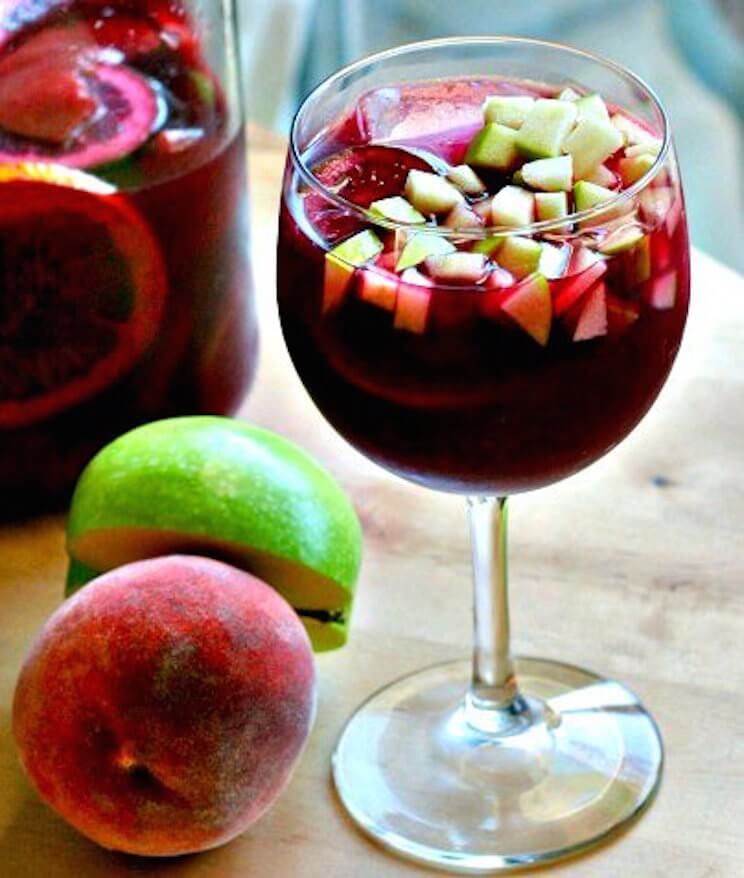 Well, here's a hodgepodge of fruit. Apples, grapefruit, orange, lemon, and pear all get to show off their flavors in this drink. Diversity is never a bad thing.
Recipe: Spain Recipes | Fruity Sangria
9. Strawberry Sangria Sorbet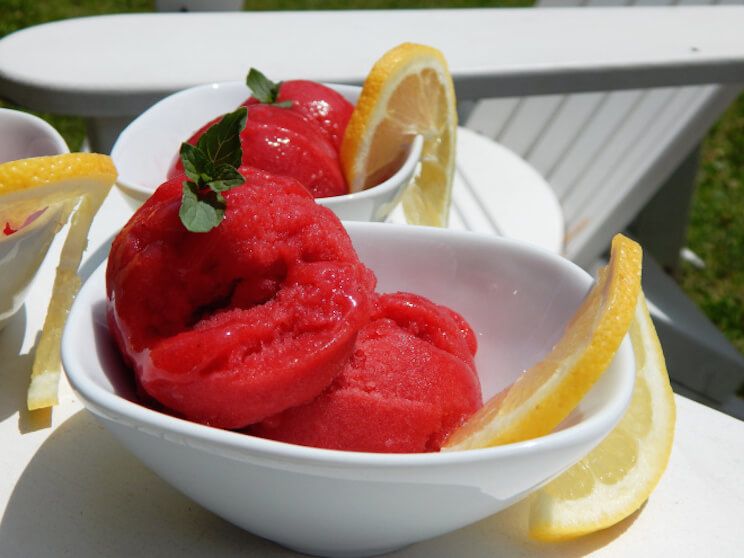 Sangria sorbet—sign me up! This is the perfect recipe to sit poolside with. Grab your shades, sunscreen, and a swimsuit along with a large glass of this sorbet. It's heaven.
Recipe: Sam Eats Her Nutrients | Strawberry Sangria Sorbet
10. Traditional Sangria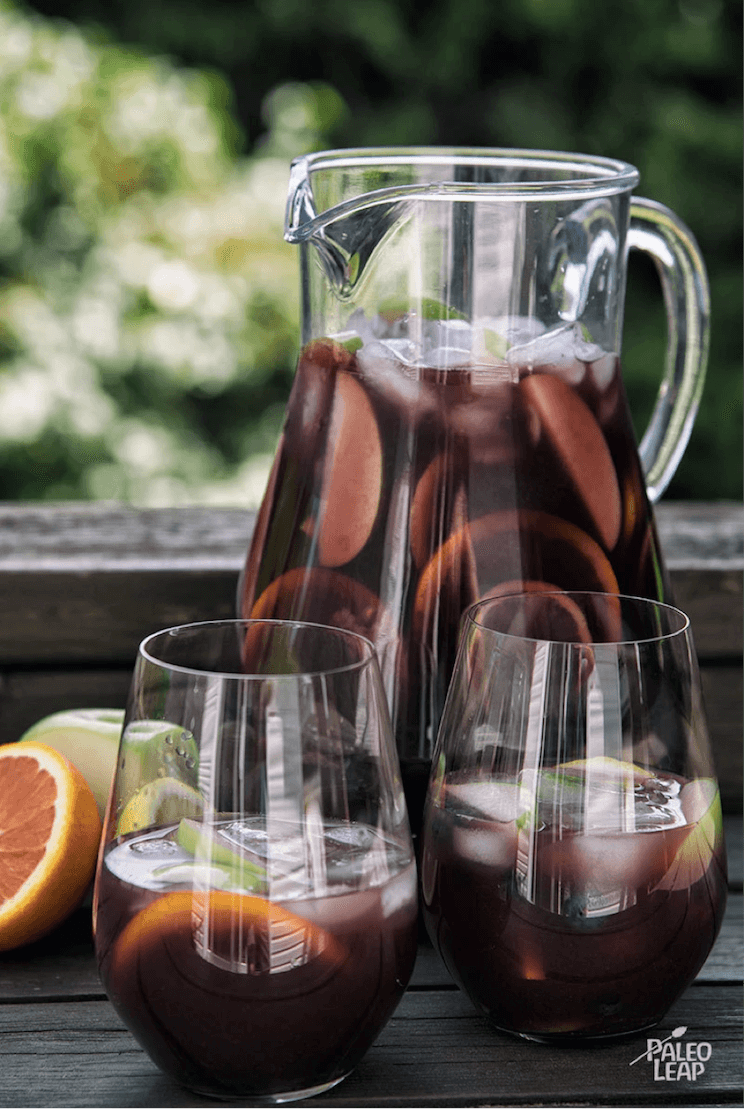 The traditional recipes are sometimes the best, and sangria is no exception. This simple recipe keeps the flavors classic and flavorful. Make this one up by the pitcher, and prepare to receive requests for more!
Recipe: Paleo Leap | Traditional Sangria
11. Glühwein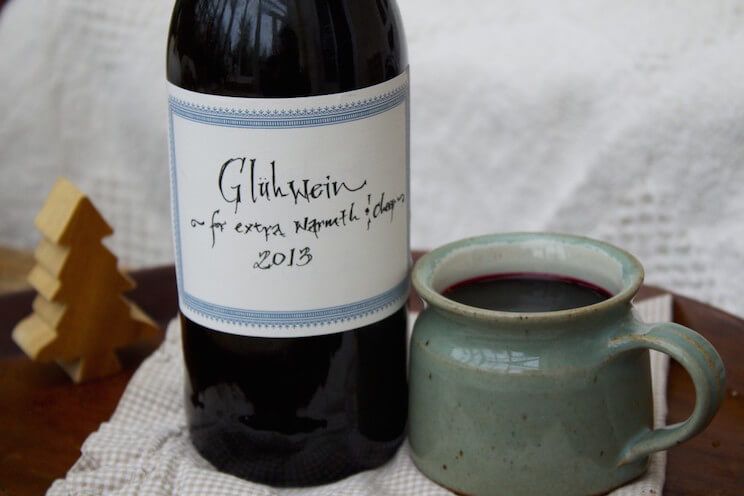 Glühwein is a German recipe served at Christmas markets. It uses the same ingredients as sangria, but is served hot. It is great for a cold winter night during the holiday season.
Recipe: And Here We Are | Glühwein
12. Low Carb Red Sangria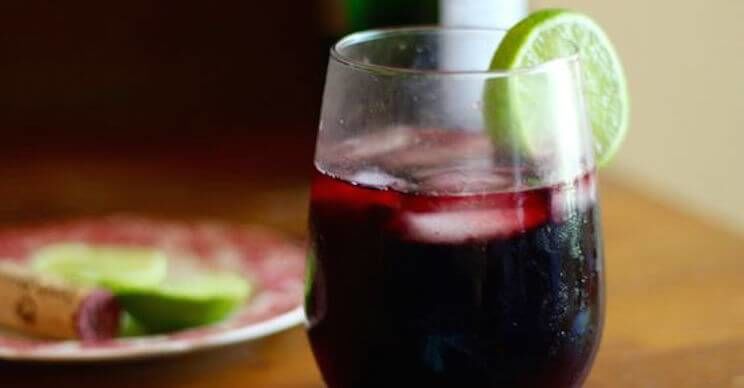 The carbs stay low in this recipe because vodka replaces the traditional brandy that is used in sangria. Make sure you turn to grain-free vodka, and you are golden!
Recipe: Yummly | Low Carb Red Sangria

13. Red Sangria Pitcher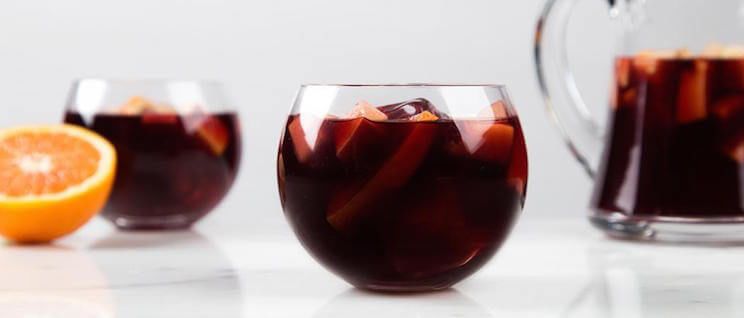 This is a fun recipe that involves simple flavors like apple, orange, and peach. Instead of opting for lemon lime soda, choose club soda with a squeeze of lime. If you want some extra sweetness, add some stevia.
Recipe: The Cocktail Project | Red Sangria Pitcher
14. Spice-Infused Winter Sangria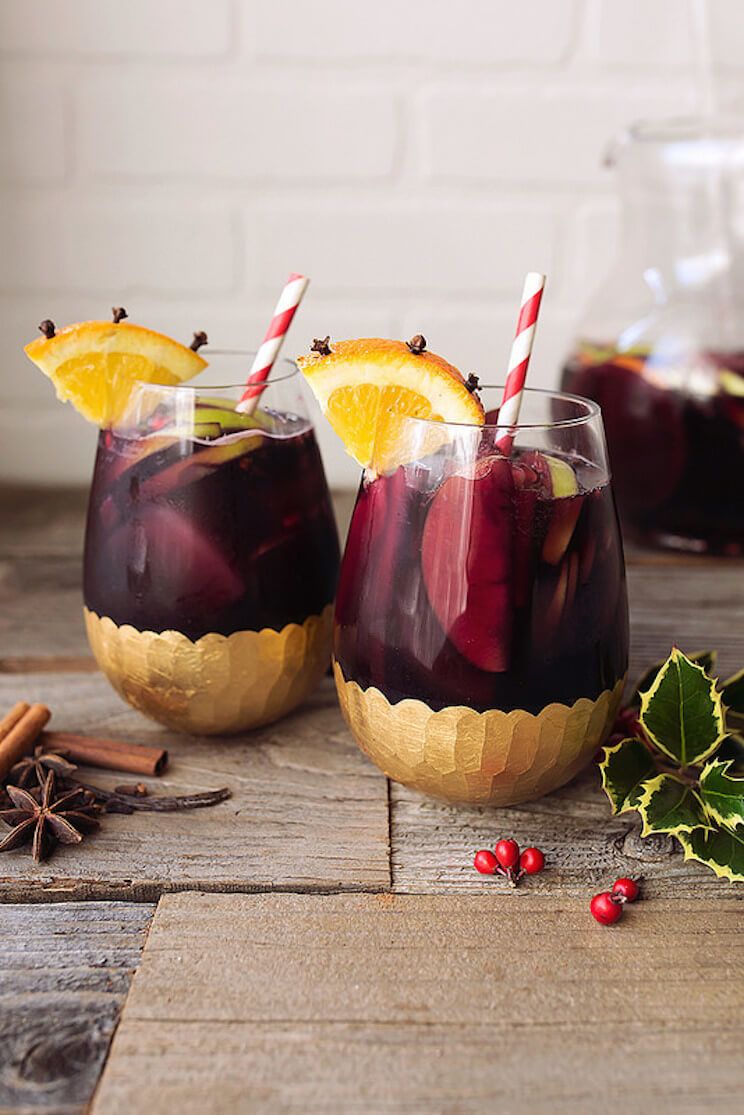 Who said you can't have a refreshing glass of sangria in the winter? Cinnamon, cloves, and star anise make this recipe very holiday appropriate. However, make sure to double-check that your brandy selection isn't grain-based to keep this mix Paleo-friendly.
Recipe: Tasty Yummies | Spice-Infused

Winter Sangria
15. Blood Orange Sangria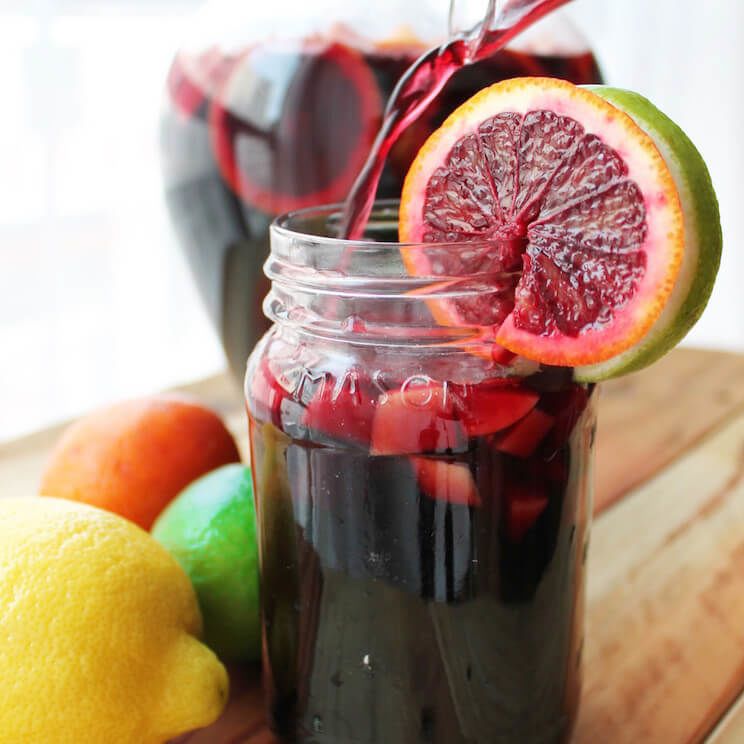 Blood oranges match the color of your sangria to a tee. Because citrus always plays well in sangria, blood orange proves to be an exotic choice to complement your red wine cocktail.
Recipe: Kit's Coastal | Blood Orange Sangria
16. Summer Sangria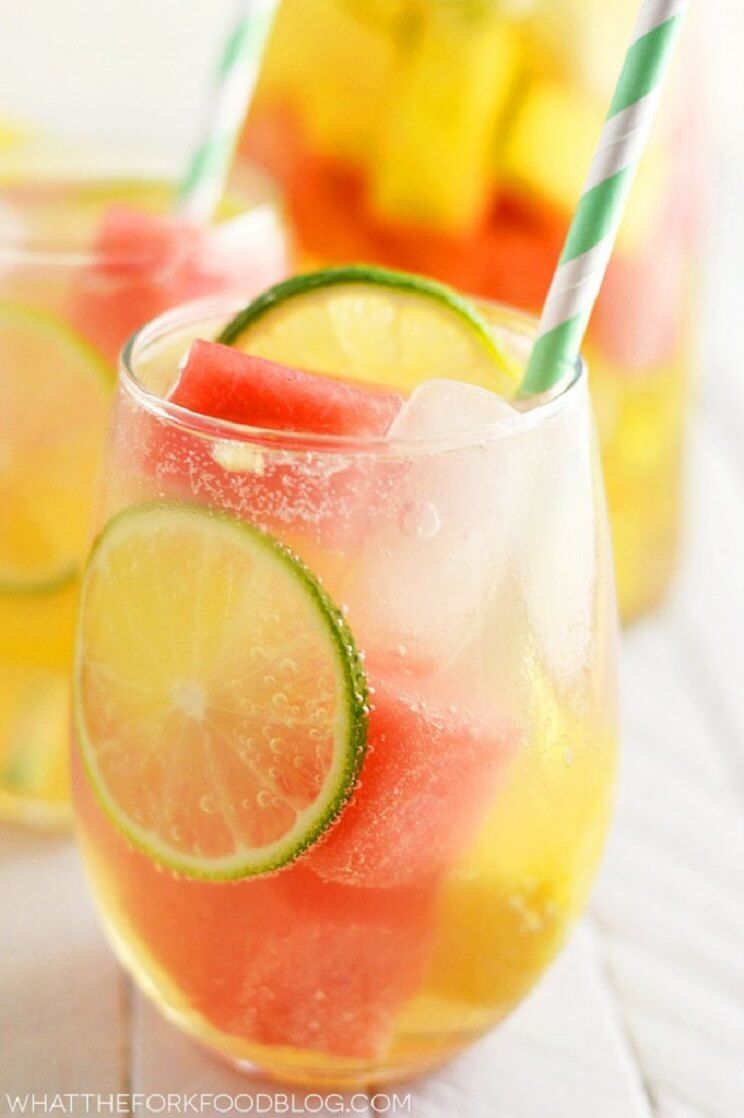 This well-named sangria has pieces of fresh pineapple and watermelon for the ideal refreshing drink on a hot August day.
Recipe: What the Fork | Summer Sangria

17. Summer Berry Sangria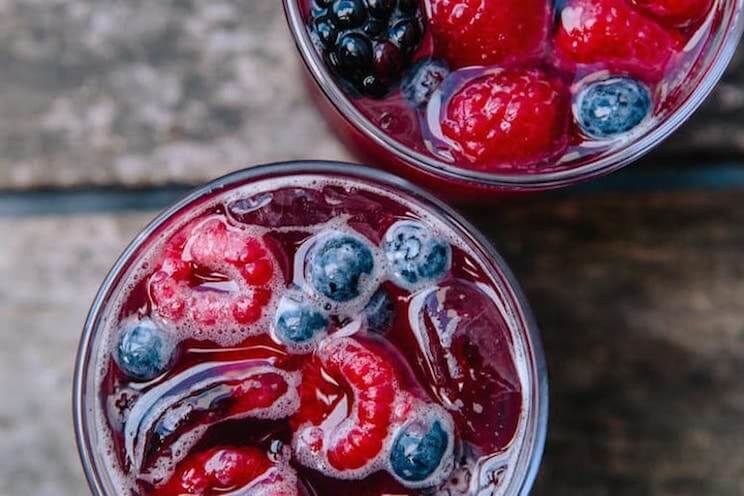 This drink is like berry picking with a boozy reward. Sweeten up with honey and choose a grain-free cherry brandy to keep the berry theme going.
Recipe: The Kitchn | Summer Berry Sangria
18. Party Sangria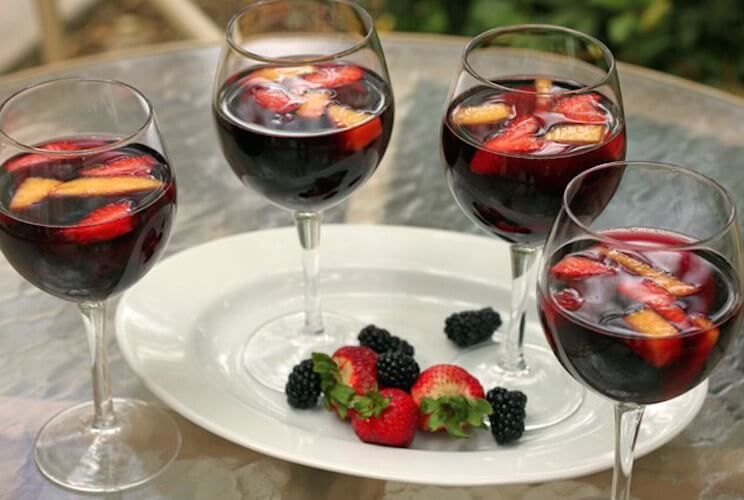 This simple recipe is obviously great for your next shindig! The fruits involved are oranges and strawberries, and the spirits are red wine and brandy. It's simple and easy to make a large quantity.
Recipe: Paleo Newbie | Party Sangria
19. Pomegranate Rosemary Sangria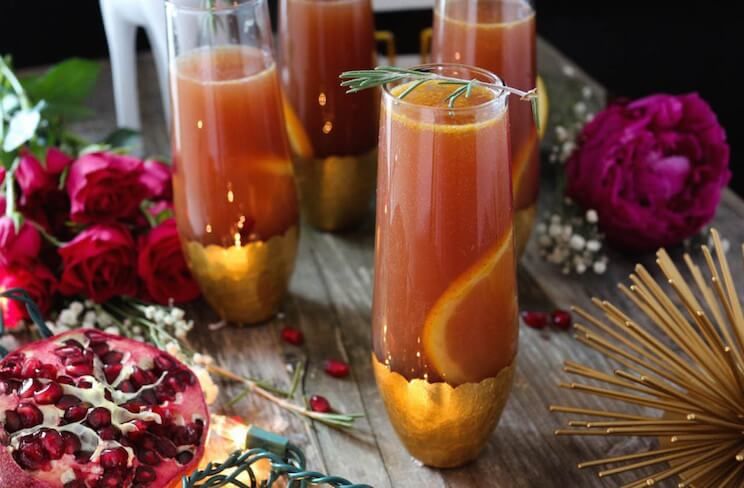 Fresh pomegranate and orange juice really bring a new life to this fruity drink. However, it's the rosemary that makes this drink shine. Opt for the red wine option over the Moscato to make sure this recipe is Paleo, and use club soda instead of champagne to keep the bubbles.
Recipe: PaleOMG | Pomegranate Rosemary Sangria
(You'll Also Love: 21 Infused Water Recipes to Help You Hydrate)