This edible Cashew Cookie Dough requires zero baking and needs just three simple ingredients. It doesn't get any easier (or tastier) than this.
As a kid, I was obsessed with eating raw cookie dough. Every time my Mom made cookies, I would sneak spoonfuls of it when she wasn't looking. My brother and I would fight over who got to lick the spatula. I'm sure I ate more cookie dough back then than real cookies, and I'd be lying if I said I wasn't that way even to this day. What can I say? Some habits don't die.
So instead of breaking the habit, I transformed it into a healthy, edible cookie dough snack! A snack that's wildly delicious, unimaginably simple, and packed with protein and healthy fat. A no-bake snack that's healthy and that anyone can feel good about eating!
Want to go Paleo? Not sure where to start?
Start with this FREE Paleo For Beginners Guide Today!
You only need a little protein powder, cashew butter and coconut milk to make this. I love the creamy, buttery consistency of cashew butter, but you can definitely use another nut butter if you like. Coconut butter would work too!
For the protein powder, I highly recommend you use one you really love. If you don't love it on its own, then you won't like it in this cookie dough. I used a plant-based vanilla protein powder for this one. Check out this post if you need help finding a quality, Paleo-friendly protein powder.
To make this cookie dough, just stir the ingredients together and you've got a mouthful of luscious and silky cookie dough. I suggest refrigerating it 15 minutes prior to eating to let the cookie dough flavors marry and the texture to firm up.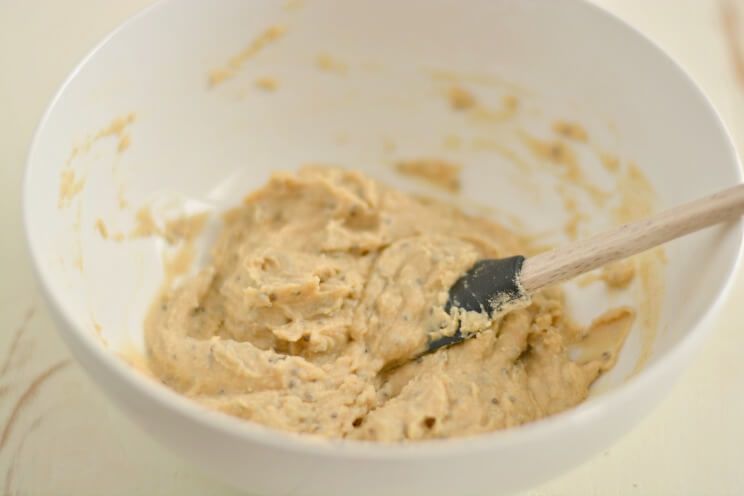 I topped my cookie dough with chia seeds and dairy-free chocolate chips. Those are optional toppings, but highly recommended! You can also try topping it with fresh fruit like strawberries and raspberries!
Megan Olson
No-Bake Edible Cookie Dough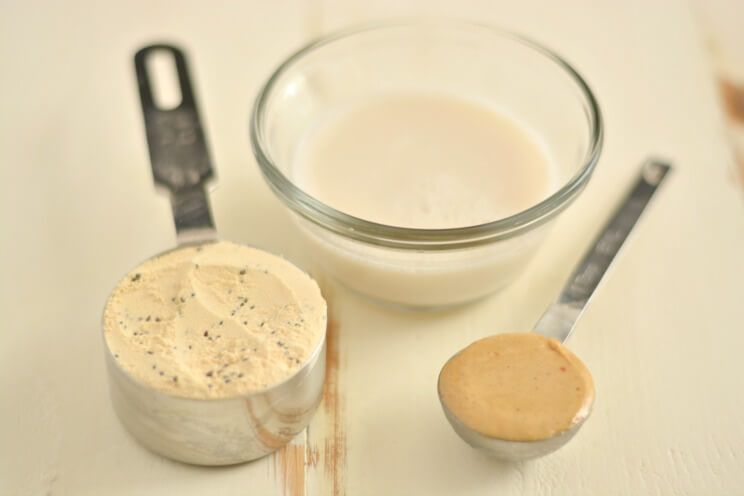 Cook Time:
15 mins
15 minutes
Prep Time:
5 mins
5 minutes
No-Bake Edible Cookie Dough
Edible Cashew Cookie Dough that requires zero baking and needs just three simple ingredients.
Ingredients
2/3 cup vanilla plant-based protein powder

2 T unsalted cashew butter

6 T unsweetened coconut milk

1-2 t chia seeds (optional)

1-2 T dark chocolate chips (optional)
Instructions
In a small bowl, add cashew butter, protein powder and coconut milk. Mix until ingredients are combined and a creamy dough-like mixture forms.

Add additional toppings to the cookie dough mixture.

Place in the refrigerator for 15 minutes to harden.

Remove from the refrigerator and devour!

(You'll Also Love: Dairy-Free Cookie Dough Ice Cream)