Watermelon is a summer staple when the weather gets warm, and with good reason. Delightfully crisp, it cools you down, tastes amazing and is loaded with nutrients.
While it's perfect on its own, sometimes you want more; after all, a large melon can seem like it lasts forever! Have no fear, there are plenty of amazing things to do with your excess melon this summer. You'll find everything from smoothies to salads to jerky – yes, jerky! – all on this list.
Want to go Paleo? Not sure where to start?
Start with this FREE Paleo For Beginners Guide Today!
This invigorating summer salad is full of heart-healthy fats, crisp watermelon flavor, and luscious avocado. Perfect for a quick and healthy lunch option when you want something fresh and delicious.
Frozen watermelon chunks and coconut kefir make a soft sorbet-like treat. Makes the best summer dessert, and the kids will love it too!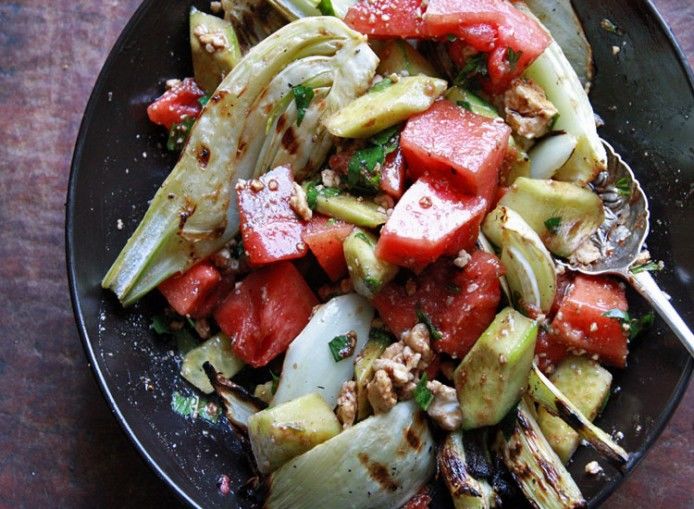 Grilled fennel and watermelon make for an aromatic, revitalizing salad that's so good, you'll lick your plate clean. It's the perfect side dish when you have a huge watermelon and want something more than just dessert.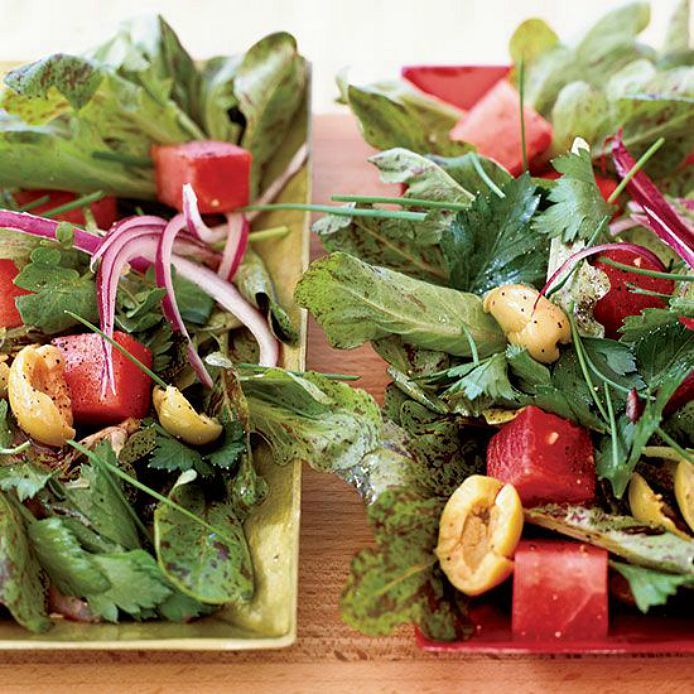 Salty olives and crisp red onion make a salad you can eat as a meal. Fresh herbs round out the flavor for a crave-worthy meal you'll make again and again.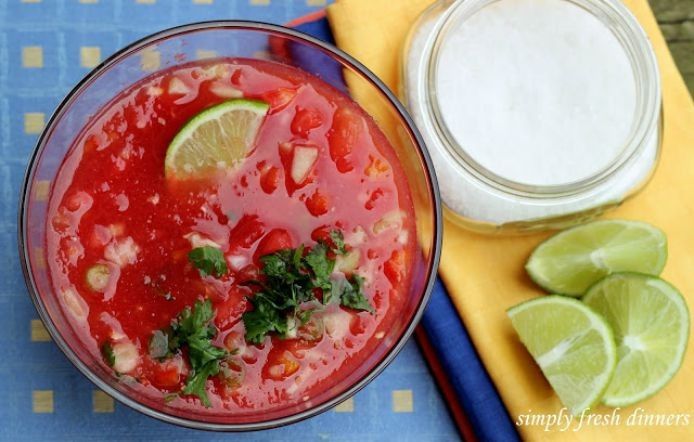 This savory melon soup will energize your senses and soothe your soul. A hint of lime gives it just the tang it needs to be perfect.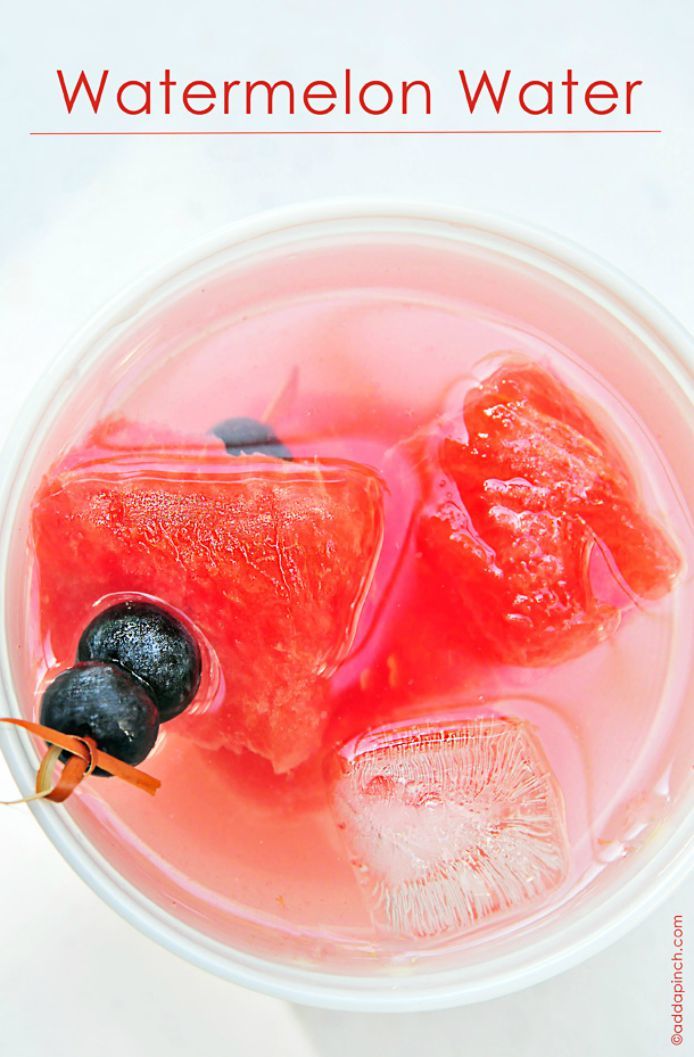 You know you need more water in your life, but sometimes, it's just boring. Why not add some watermelon to mix it up? Make up a big pitcher of this, and watch how quickly your hydration levels will soar!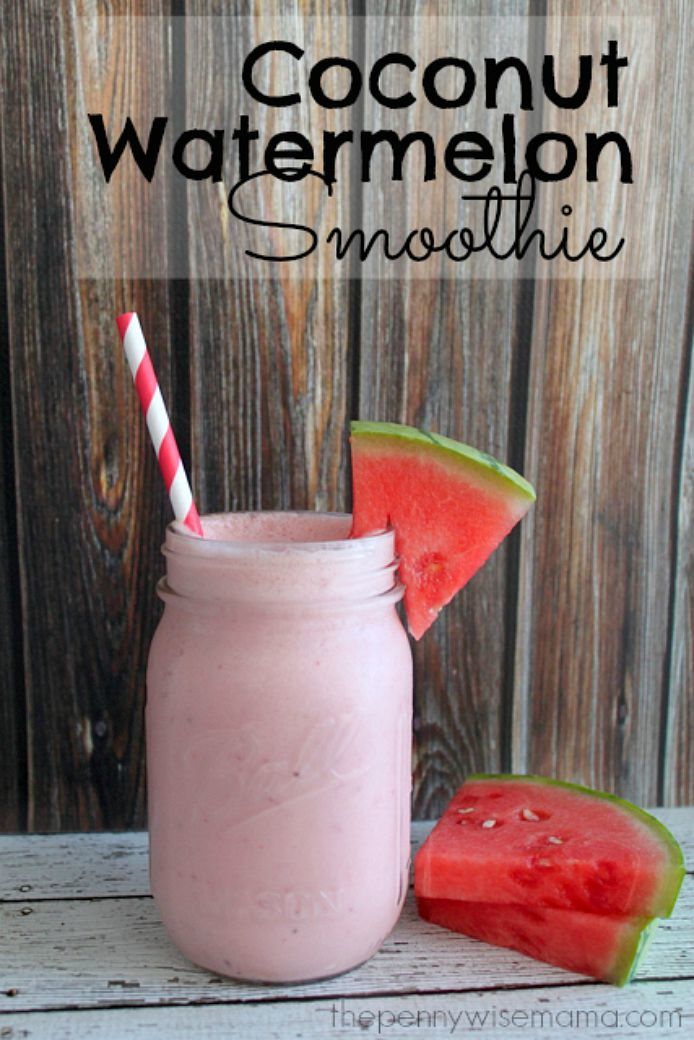 With a velvety texture and sweet flavor, this smoothie is perfect for breakfast, an afternoon snack or anytime you're looking for something to satisfy your sweet tooth in a healthy way.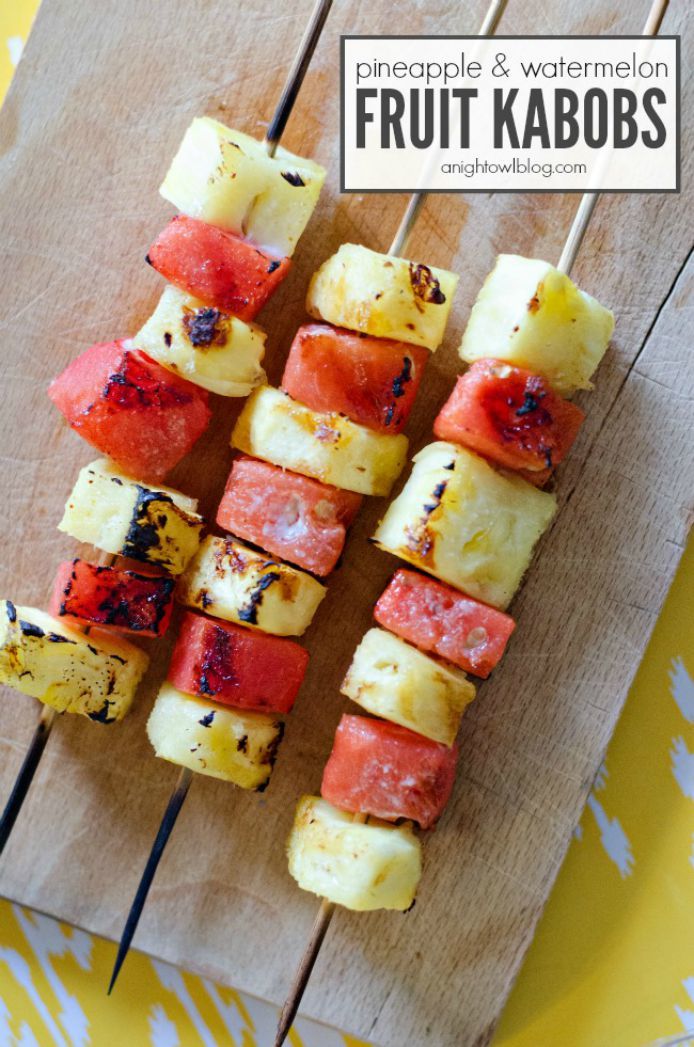 It's amazing how much grilling fruit can change its flavor, and watermelon is no exception. These kabobs make a great barbecue appetizer, after-dinner snack, or just a way to use up leftover fruit.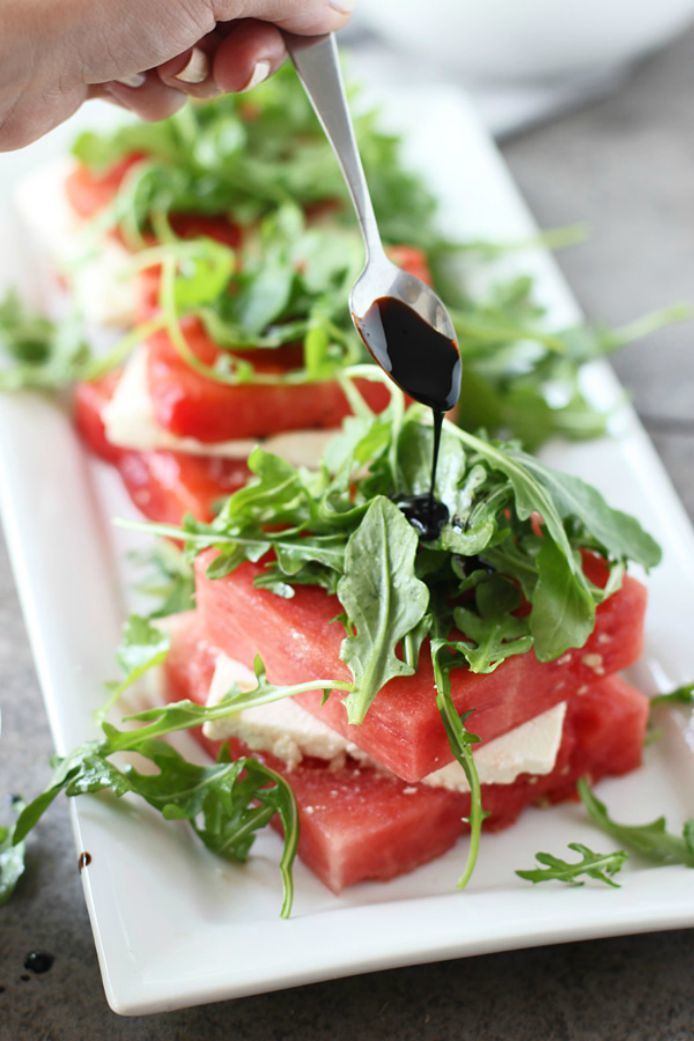 If you think feta and watermelon sounds like an odd combo, this salad will change your mind. Sweet, salty, and savory, it's the perfect mix of ingredients to make your taste buds go wild.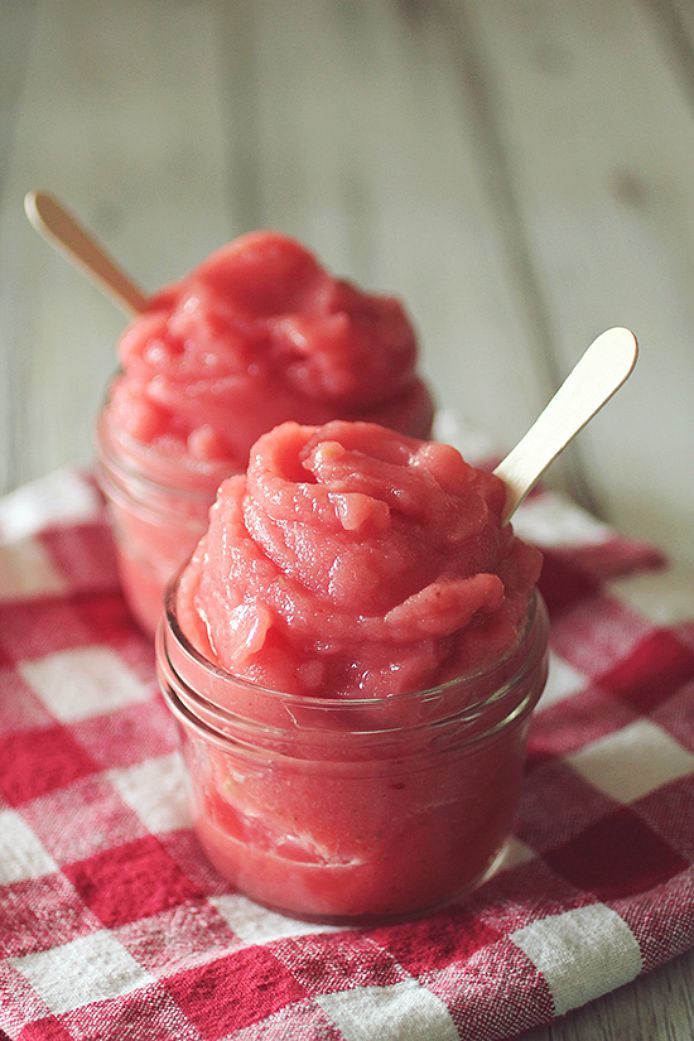 With a little bit of preparation, this sorbet comes together quickly without an ice cream maker. It's light and sweet, with the perfect amount of fruitiness for a summer dessert.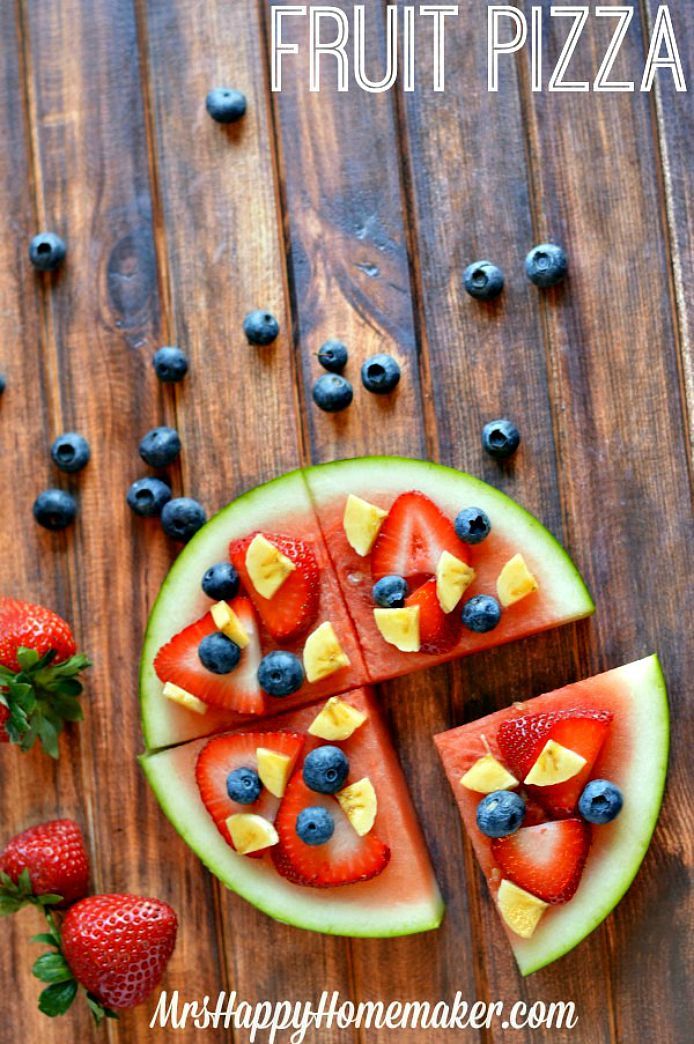 Looking for a fun way to keep the kids occupied? This fruit pizza is fun to make, and when you're done, you get an awesome healthy treat. Is there anything better on a lazy summer afternoon?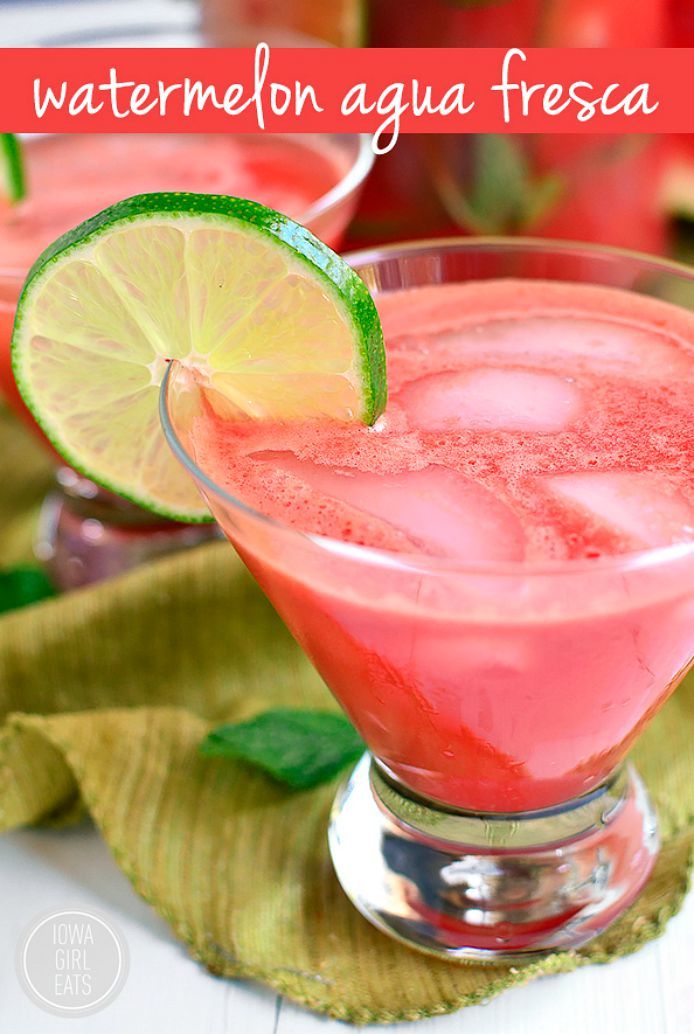 Pour yourself a tall glass of this yummy agua fresca. Bright pink and full of summery flavor, it's especially good on a scorching hot day.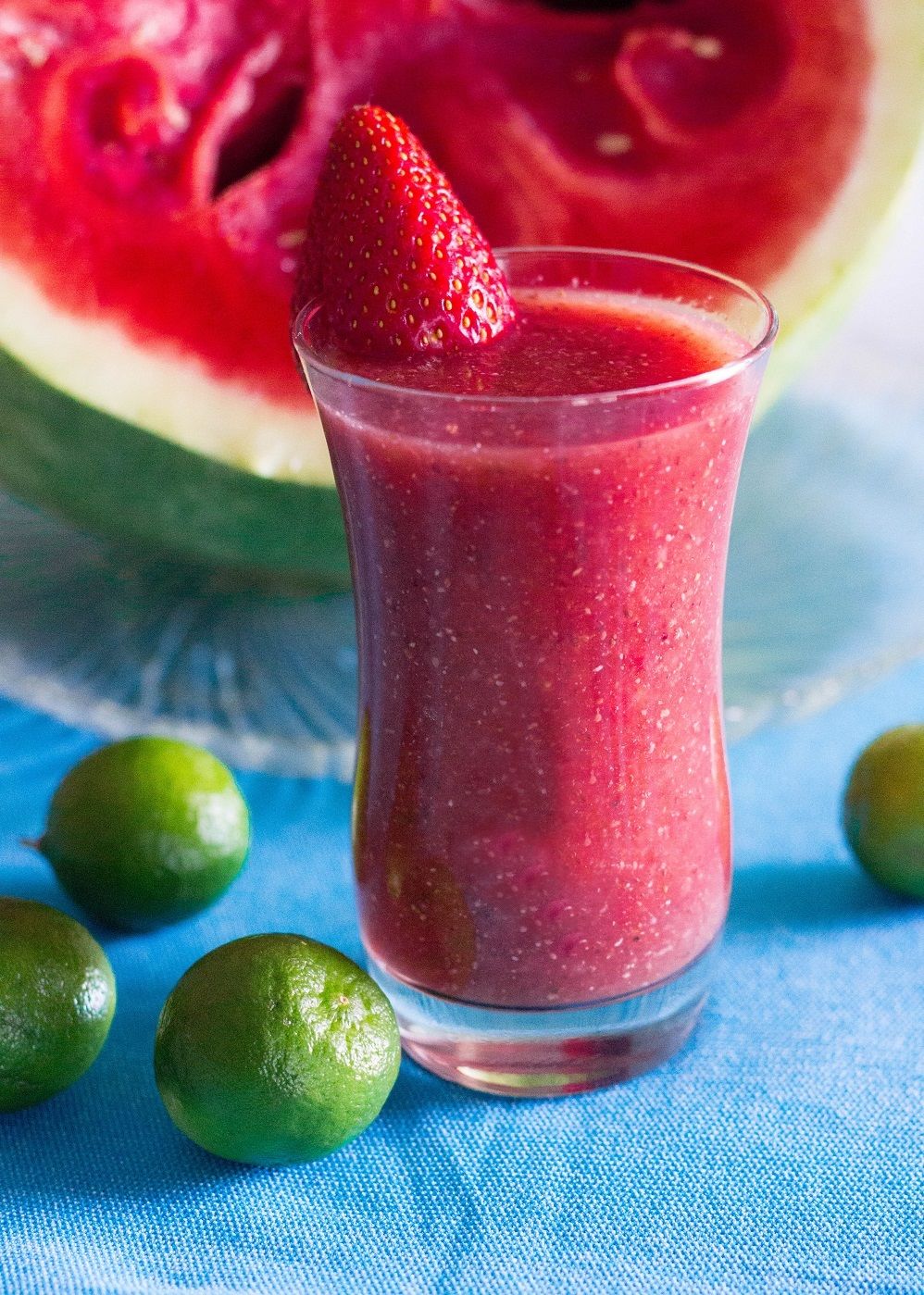 If you can throw a few ingredients in a blender, you can whip up this watermelon smoothie. It's sweet and healthy, and can help give your skin that summer glow.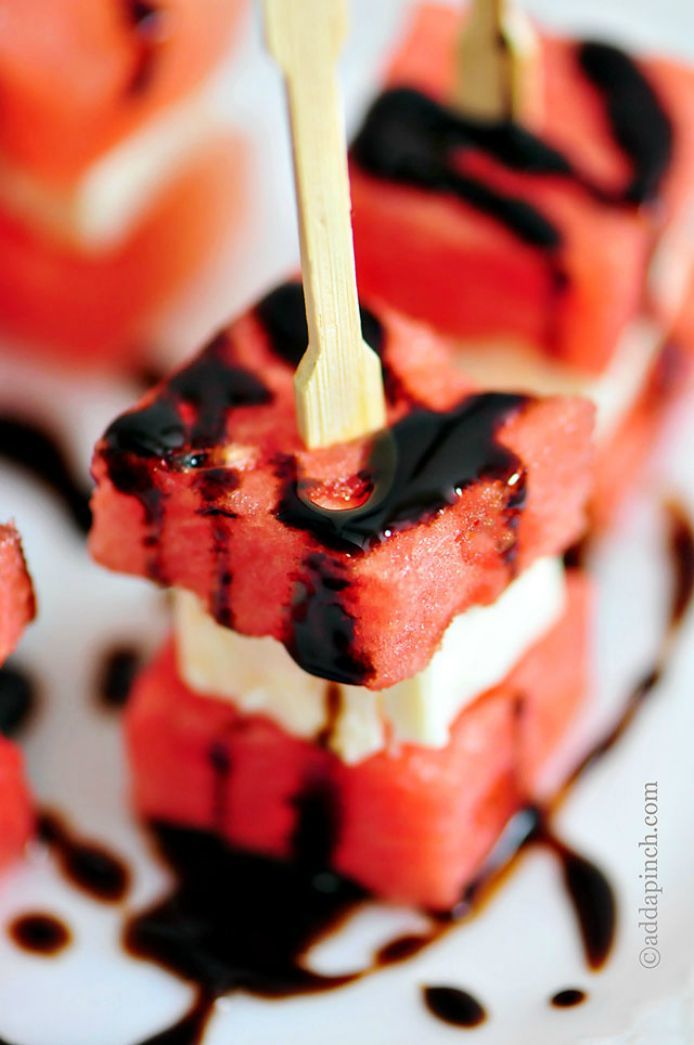 If you need a quick appetizer for a summer party, this is it. Each bite contains the perfect amount of salty feta and refreshing watermelon. A drizzle of balsamic vinegar brings it all together beautifully.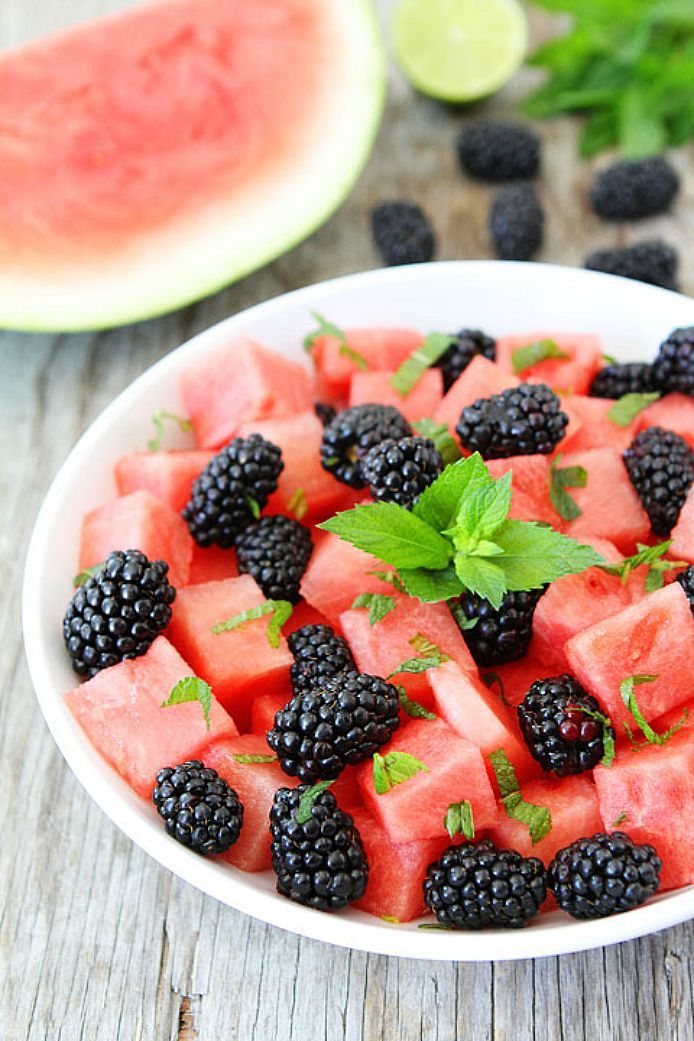 Since summer is prime fruit season, why not combine it all together for an amazing fruit salad like this one? Juicy blackberries, watermelon, and fresh mint leaves make a simple combo for summer flavor.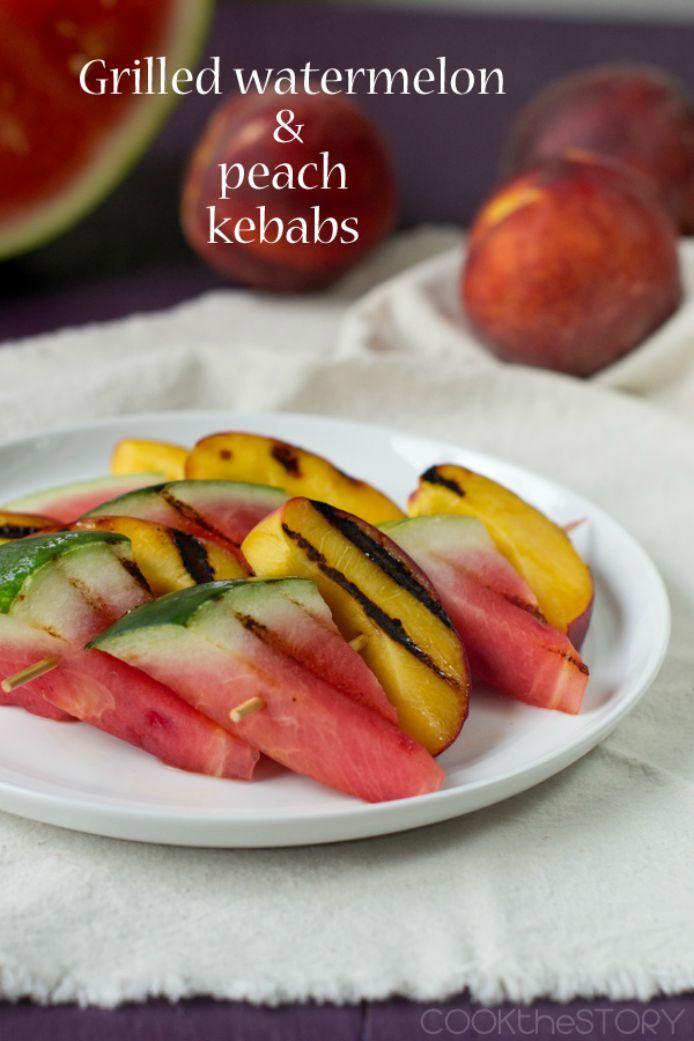 Grilled fruit caramelizes to sweet perfection, so thread some on a skewer and grill away for an impressive dessert option that is healthy, too. Fruit that's in season makes it all the better.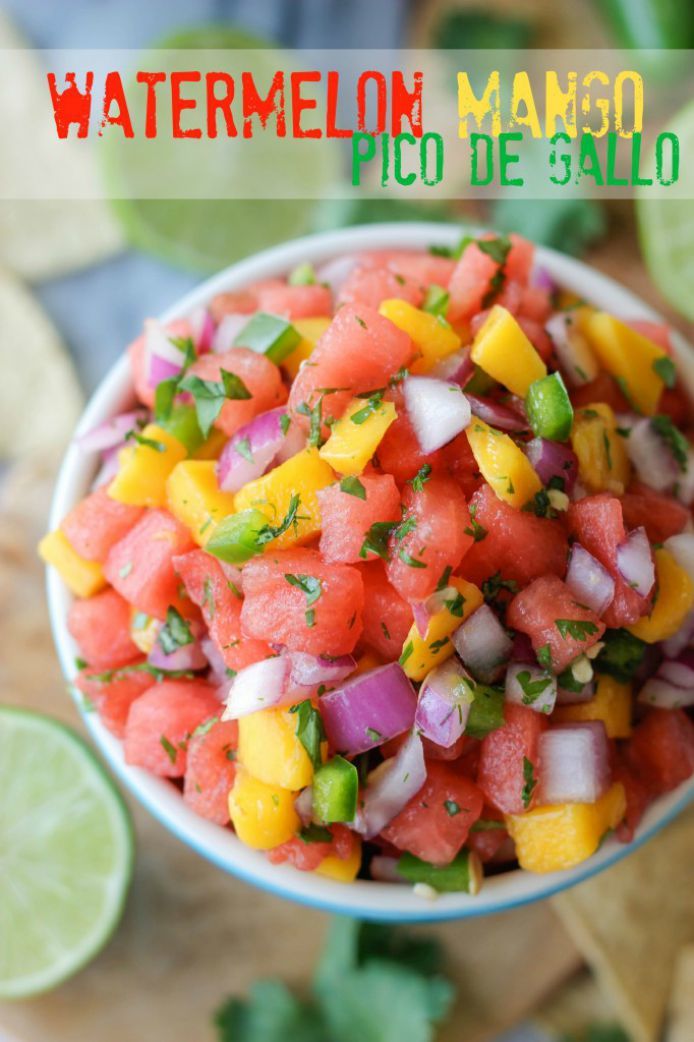 Fresh and healthy, this pico recipe is perfect over grilled fish or chicken, or as a dip for veggie slices. Make it ahead of time so the flavors meld, and you won't be able to stop eating it, guaranteed!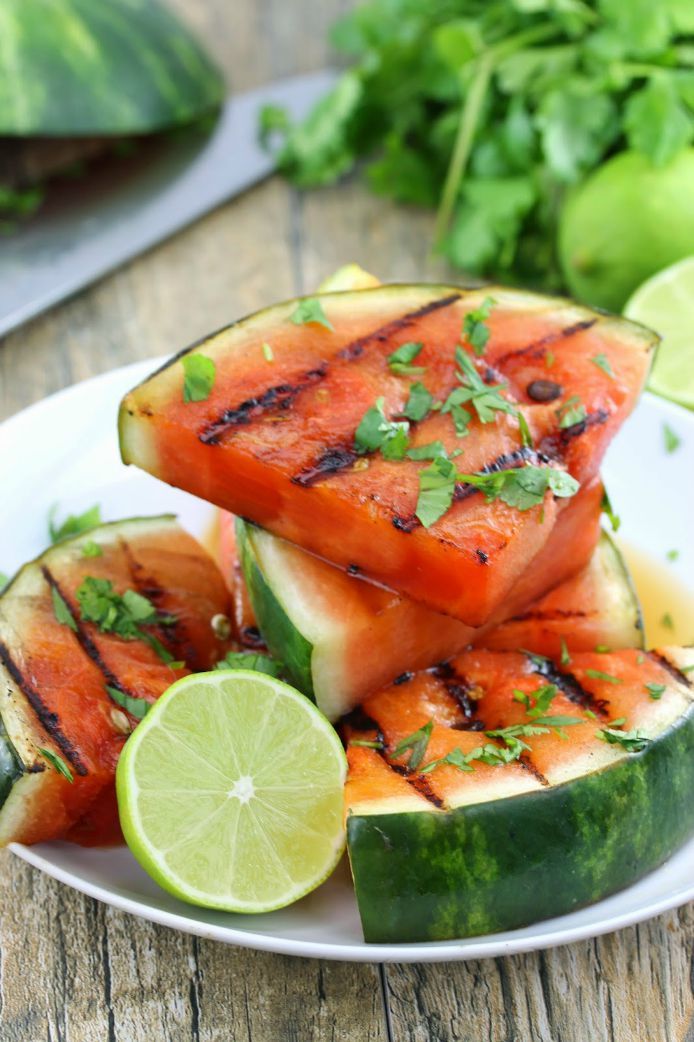 Watermelon is delicious on its own, sure, but grilling it in a lime olive oil mix and topping with fresh cilantro takes it to a whole new level. Get an extra big melon when you make this; you won't be sorry!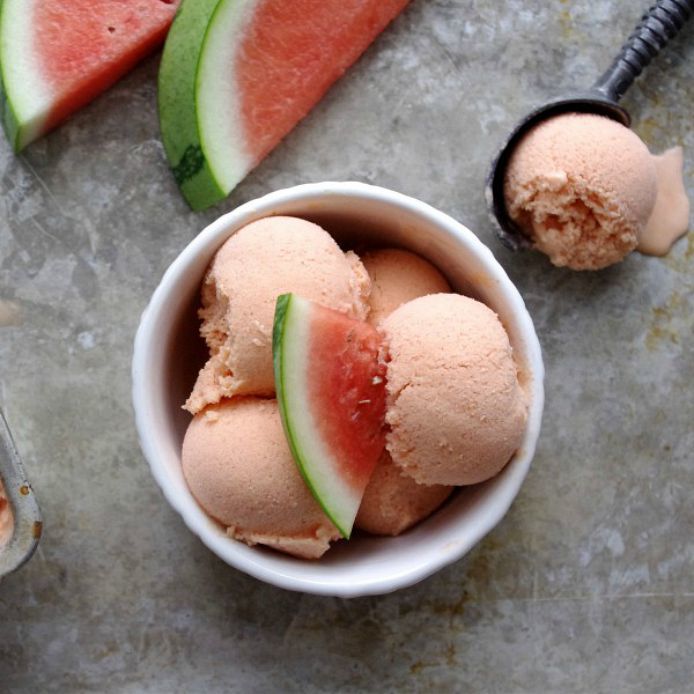 Mouthwatering melon ice cream without an ice cream maker? If you thought it wasn't possible, then this recipe is for you. Super easy, it turns out a mouthwatering dessert that you won't believe contains only Paleo-friendly ingredients.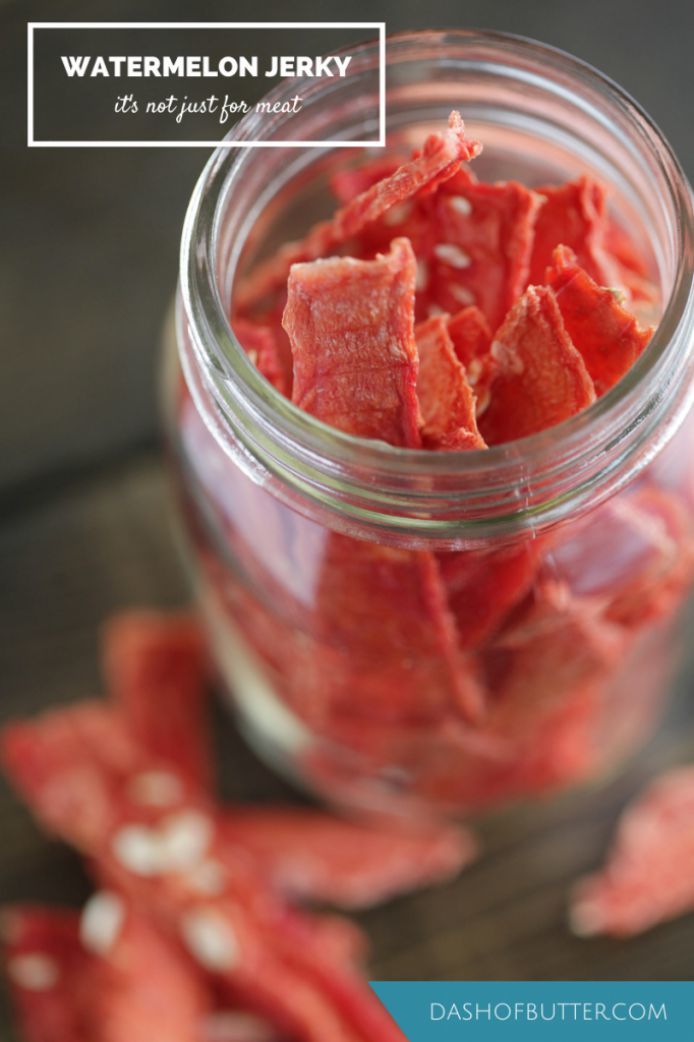 If you have a dehydrator and a watermelon, you have everything you need to make this delectable jerky. With no added sugar, these sweet treats are the perfect lunchbox snack.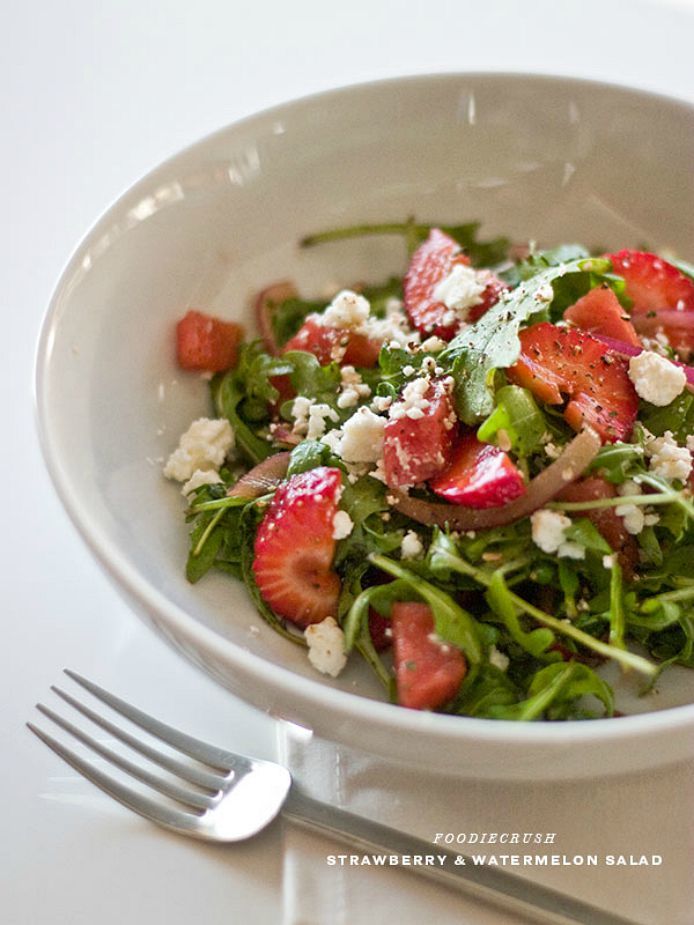 Watermelon and strawberries are in season around the same time, so it's no wonder they taste so good together. This salad combines a few simple ingredients, but turns out some amazing flavor.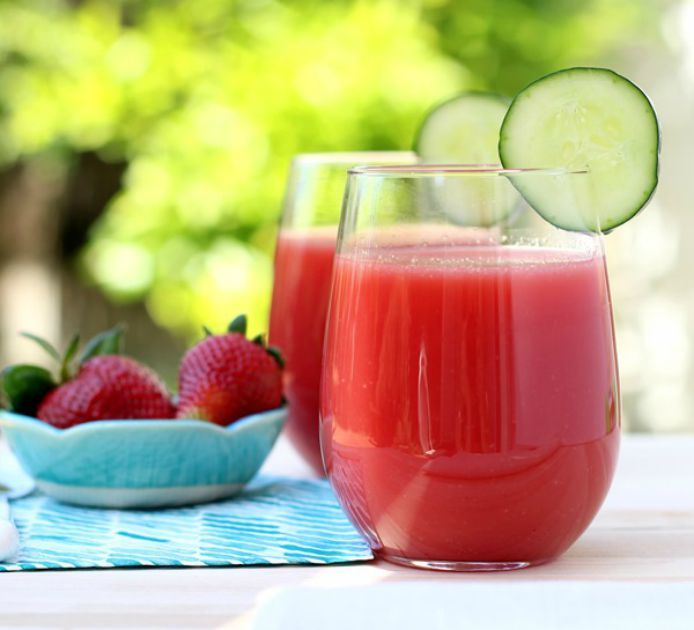 Made with fruit and water, this juice is out of this world in terms of both health and flavor. Make a big batch and keep it in the fridge for whenever you need a quick pick-me-up.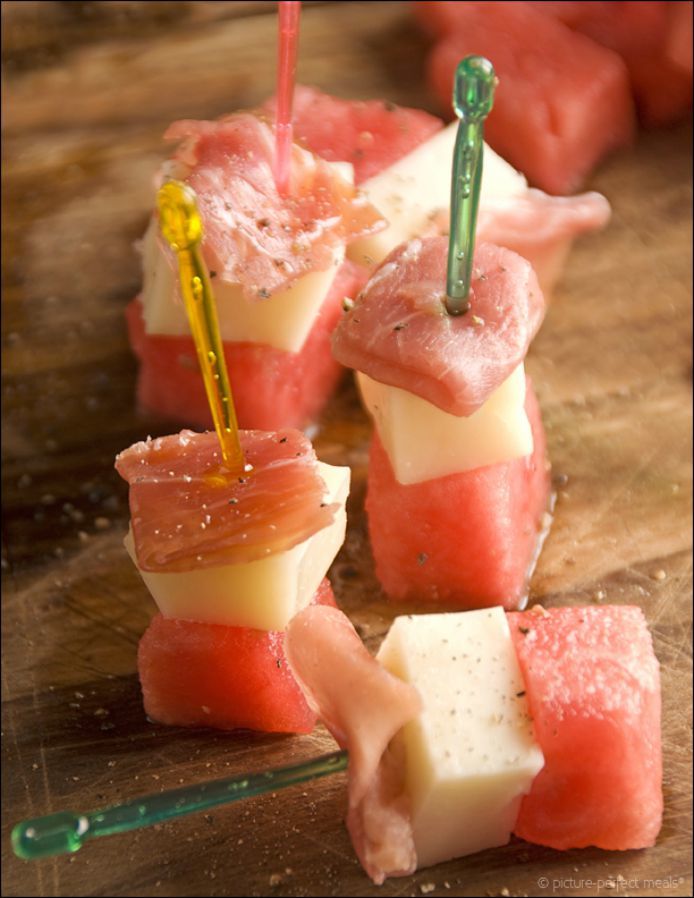 Salty prosciutto and manchego cheese get a flavor bump with chunks of fresh summer watermelon. This is the perfect barbeque appetizer, but be prepared for it to disappear!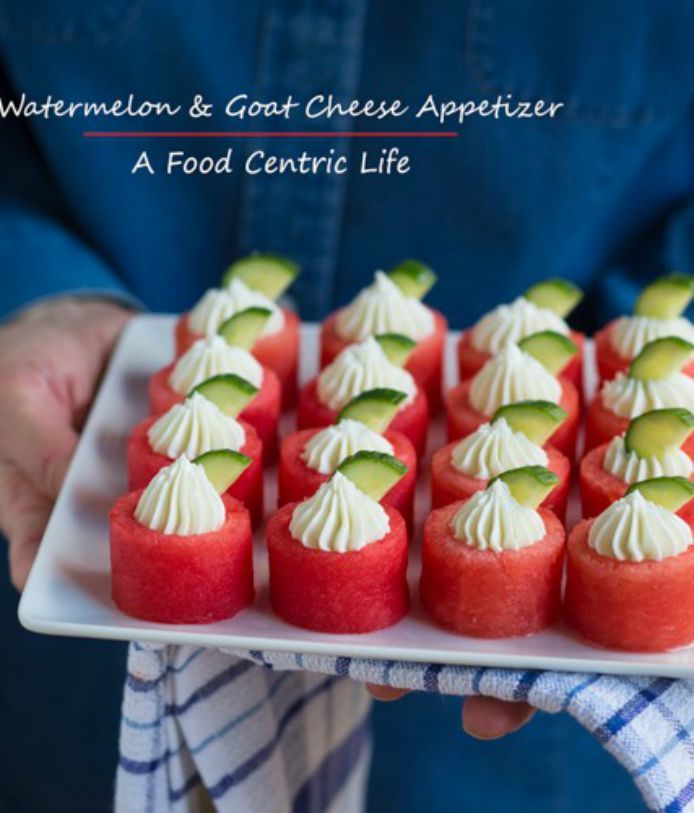 Simple and elegant, these bite-sized appetizers have everything you need to satisfy. Creamy, tangy, sweet and pretty to look at, partygoers will eat these up fast.
(You'll Also Love: 28 Paleo Ways To Eat Avocados For Dinner)
[author_bio name="yes" avatar="yes"]