Top your favorite veggie noodles with these savory, 5-Ingredient Pumpkin Meatballs!
When cooler weather moves in, it's time to start making pumpkin-everything! While there's nothing wrong with pumpkin muffins, cakes and cookies (oh my!), there's much more you can do with pumpkin beyond sweets and treats.
Enter Paleo Pumpkin Meatballs! A savory, easy-to-make fall-inspired dish made with five ingredients – beef, pumpkin purée, thyme and sage. You're sure to crave these warm and comforting flavors on a cold day.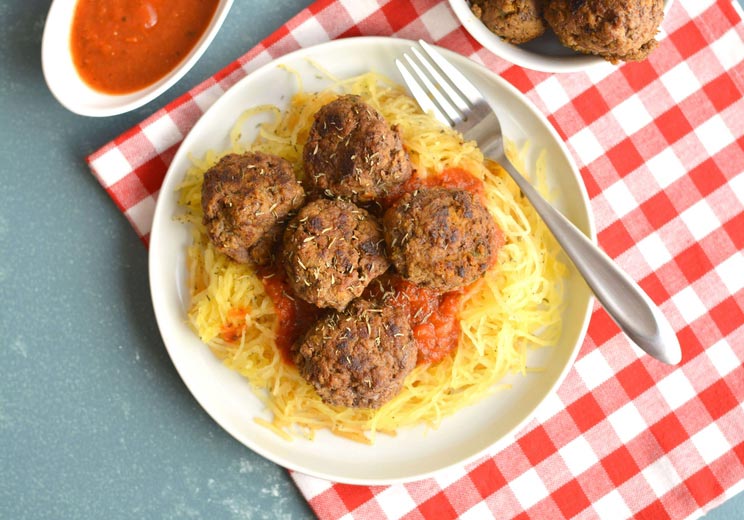 To make them, simply mix all the ingredients and form into meatballs. They're cooked on the stovetop, and ready in less than 15 minutes. You could also prep the meatballs ahead of time, and refrigerate or freeze them until you're ready to eat. A great option for easy, healthy meal prep!
Trying to figure out exactly what to eat on Paleo?
Look no further than our FREE 21 Day Paleo Meal Plan
If you're worried these meatballs will be too sweet, don't worry. That's what's great about cooking with pumpkin – it has a mild, subtle flavor. Perfect for sneaking it into foods for picky eaters!
Eat your meatballs for lunch, dinner, or as a protein-packed snack. Pair your Pumpkin Meatballs with roasted spaghetti squash covered with homemade marinara sauce for a hearty meal. You could also eat them alone as appetizers paired with your favorite savory dipping.
Megan Olson
How to Make Paleo Pumpkin Meatballs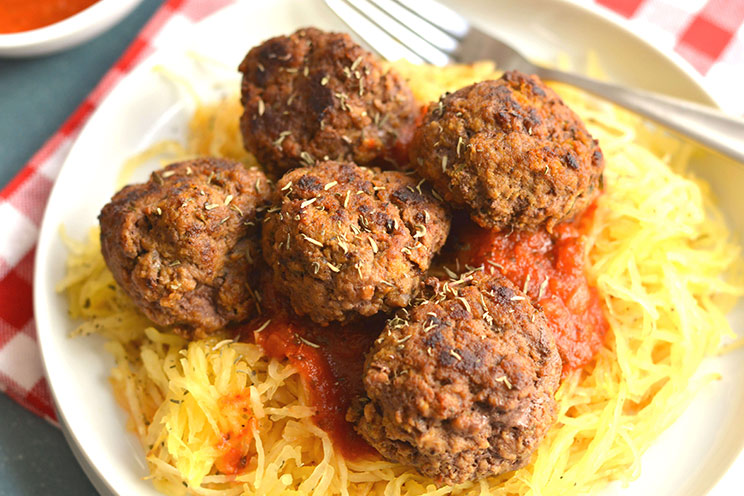 Cook Time:
15 mins
15 minutes
Prep Time:
10 mins
10 minutes
How to Make Paleo Pumpkin Meatballs
Top your favorite veggie noodles with these savory, 5-Ingredient Pumpkin Meatballs!
Tools
Large skillet Pan

Mixing Bowl
Ingredients
1 1/4 lb. ground beef (80/20)

½ cup pumpkin purée

1 t dried thyme and more for garnish

½ t garlic powder

½ t sage

Salt and pepper to taste (optional)
Instructions
Mix together all the ingredients in a mixing bowl using your hands.

Roll the meat into 15 balls, about 1 ½ tablespoons each.

Add a tablespoon of coconut oil to a large skillet over medium heat.

Place the meatballs in the skillet. Cook for 7 minutes then carefully flip. Cover the pan and cook another 7 minutes until golden.

Serve immediately garnished with extra thyme or store in the refrigerator up to one week.

(You'll Also Love: 5-Ingredient Meatball Soup with Bone Broth)