You've got achy joints, headaches, and you're craving all your favorite comfort foods. Yes, the keto flu can feel just like the real thing, but we've got five remedies to get you better pronto.
You were excited about the benefits. You spent days or weeks reading positive testimonials. You even bought a cookbook.
Now you've been on the keto diet for at least a week, and you're feeling like you've come down with the flu.
Looking for low carb keto recipes to burn fat and lose weight?
Click here to get your FREE Keto Breakfast Recipes Cookbook!
But, before you start worrying and ditch the diet, know that the "keto flu" is a normal and necessary part of the keto process (much like a detox), and we can help you overcome it below.
What Is Keto Flu?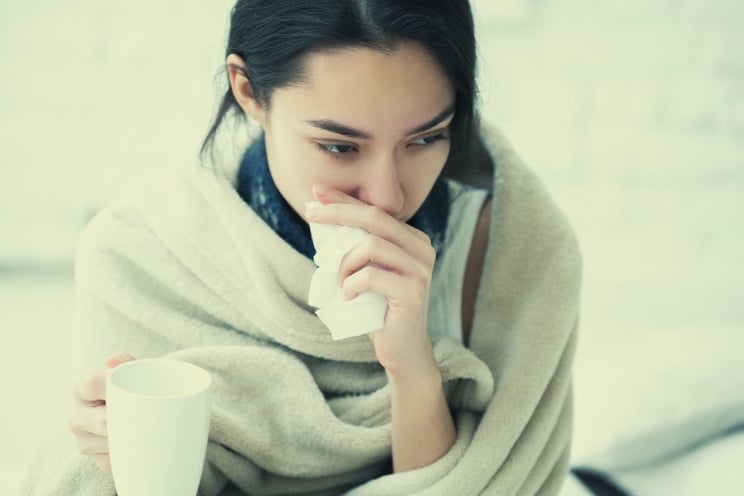 The "keto flu" is the term keto dieters use to describe the group of side effects many people experience when they first begin a ketogenic diet.
You've probably heard all about the amazing benefits associated with the keto diet, such as better brain function (less brain fog), weight loss, increased energy, and even its ability to help cure certain conditions like epilepsy. (1, 2)
All of these benefits have been proven through studies; however, to reach these, your body has to go through a transition phase where it stops burning sugar and carbohydrates (glucose) as fuel, and starts burning fat (both dietary and body fat).
This state is called ketosis, and it takes a bit for your body to settle into it. During the process, you may experience lower energy levels due to partly-burning ketone bodies (the byproducts of being in ketosis and burning fat) and having your body still craving glucose as its primary fuel.
In addition, other strange symptoms can appear – many of which are similar to coming down with the flu! You'll start to notice many of these as early as a couple days into your keto diet.
---
7 Symptoms of Keto Flu
1. Bad Breath
When you enter ketosis and start producing ketone bodies, you may notice your breath will start to smell slightly fruity or ammonia-like, along with a faintly metallic taste in your mouth. This common side effect is called keto breath. (3) This is the result of your body rapidly burning ketones, and should subside once your body adjusts.
2. Low Energy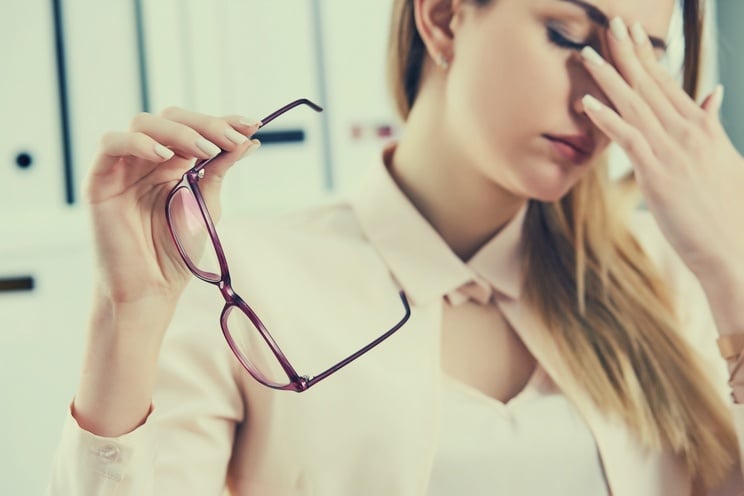 Many people experience low energy at the start of the keto diet simply due to the transition from burning glucose into burning fat for fuel. In about two to three days, your body will use up your glucose stores, and it will then search for something to "eat" for energy. It won't immediately reach for fat because it's accustomed to carbohydrates, so you will experience a natural decline in energy.
3. Moodiness or Irritability
Glucose is the primary fuel for your brain. For the same reason you might experience tiredness when starting the keto diet, you might also experience moodiness or irritability as your brain becomes adapted to using fat as a fuel source. (4)
4. Headaches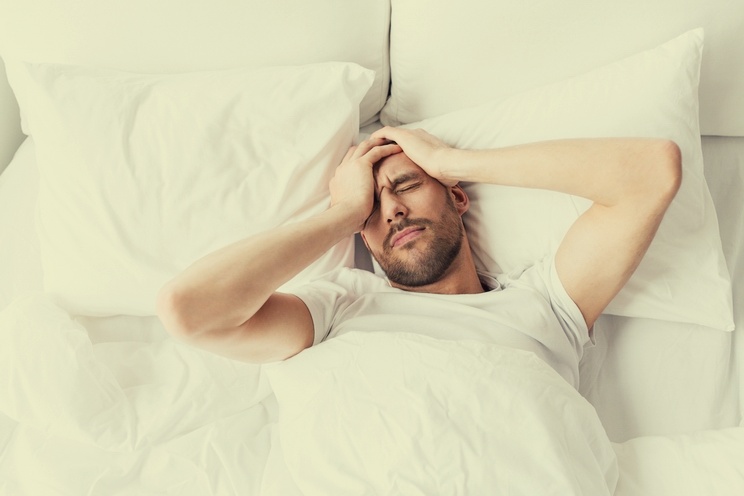 Many people complain of developing headaches during keto flu. While there are no direct studies to show keto flu definitely causes headaches, this might be due to the brain adjusting to burning ketones for fuel instead of glucose.
5. Dehydration
When you're eating a diet heavy in carbohydrates, you naturally hold onto more water in your body. Carbohydrate molecules store water very well; when you go on a keto diet that features little to no carbs, this water is flushed out along with the carb molecules. If you don't keep track of your water intake, you could easily end up dehydrated.
6. Craving Sugar and Carbohydrates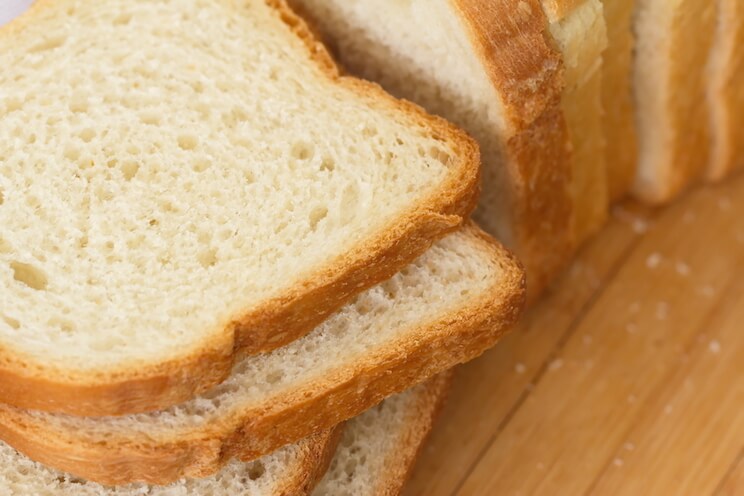 Naturally, your body is going to crave something it's used to having every day. In this case, that "something" is carbohydrates and sugars. You will most likely be experiencing an intense craving for both sugary and carb-rich foods due to your body trying to get more of what it's used to having.
7. Muscle Aches or Weakness
Muscle aches and weakness can typically occur due to not eating enough electrolytes when you first begin the keto diet. This is because many carb-rich foods are higher in electrolytes than lower-carb foods. Not to mention, when you start flushing more water by eating less carbs, you will also flush essential electrolytes like potassium and sodium.
Of course, both of these electrolytes can lead to muscle aches and fatigue if they're imbalanced. (5)
---
How Long Does Keto Flu Last?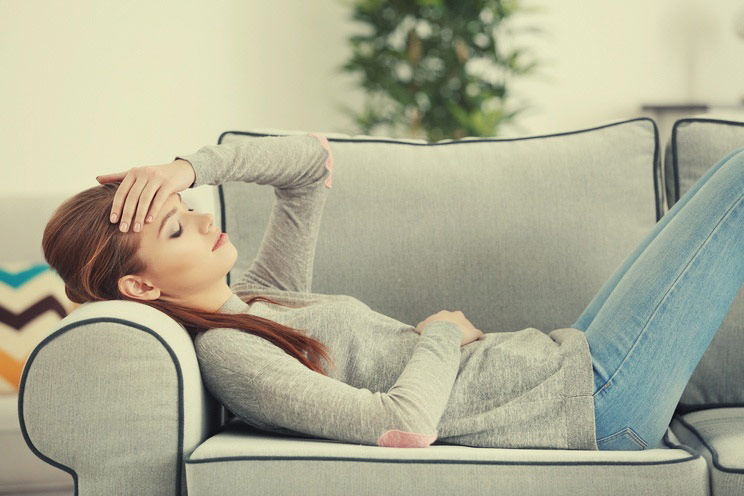 The duration of keto flu depends almost entirely on your individual body, although most people report that it takes an average of about one to three weeks for symptoms to fade.
The reason it's hard to put a definitive time frame on how long the flu will last for you is because it depends on a variety of factors, including your gender, if you have any nutrient deficiencies, your levels of activity and rest, and what your diet was like before you started. In general, it might be more difficult for you to transition if you've been eating a sugar and carb-heavy diet for a while, as your body might go through more of a withdrawal.
However, don't let the idea of keto flu symptoms scare you from starting the diet. After all, once this short period of withdrawal is over, you can start to experience the myriad of benefits you've always heard about!
And don't worry – we also have a few great tips on how to minimize your symptoms, and even help you kick the "flu" faster below.
---
5 Keto Flu Remedies
1. Consume Electrolyte Foods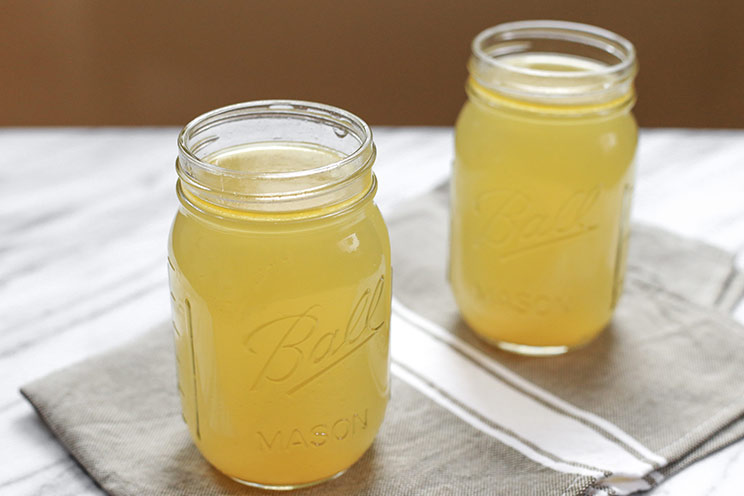 Not only can being low on electrolytes cause muscle cramps and fatigue, but it can also lead to low energy and several of the other keto flu symptoms mentioned earlier. (6) This is why it's important to make sure you're eating enough electrolyte foods.
Try these sneaky tricks for getting more electrolytes in your diet:
Sprinkling high quality sea salt on your meals
Eating more seaweed, like kelp
Snacking on nuts and avocados for magnesium
Regularly eating lots of green and leafy veggies
2. Stay Hydrated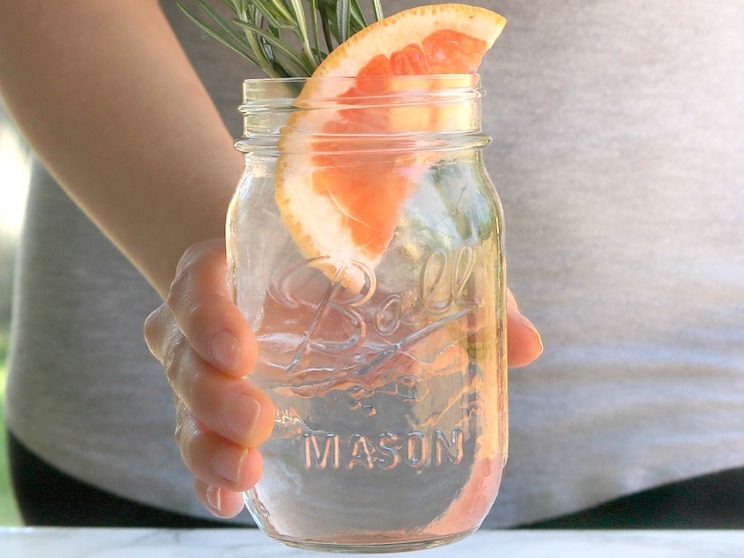 This one is a no-brainer. It's all too easy to become dehydrated on the keto diet, so make sure you consume more water, especially when you're just starting out. You might even consider downloading an app that tracks your water intake, like Daily Water or Aqualert.
3. Eat Plenty of High-Calorie Fats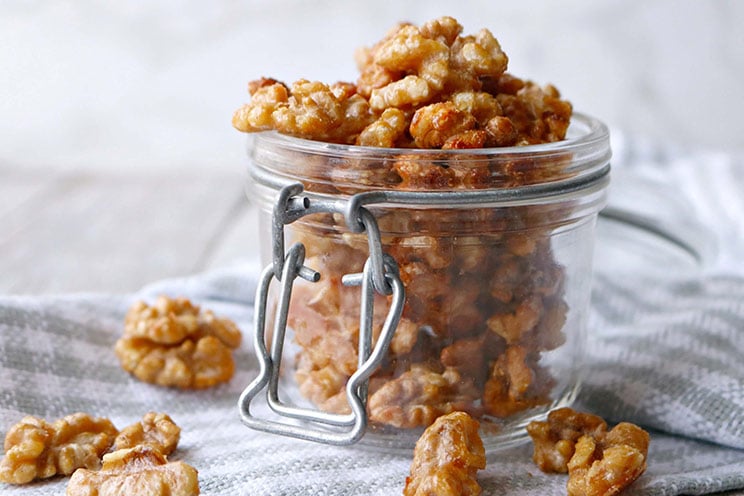 It can be easy to unknowingly reduce your calorie intake too much when you start the keto diet, since you're cutting out so many foods from your diet. Doing this can lower your energy levels even further, and prolong the time it takes to adapt to the diet.
To make sure you're getting enough fat and calories, try adding more fat and calorie-rich foods to your meals, like nuts and avocado.
4. Eat Enough Veggies and Alkalizing Foods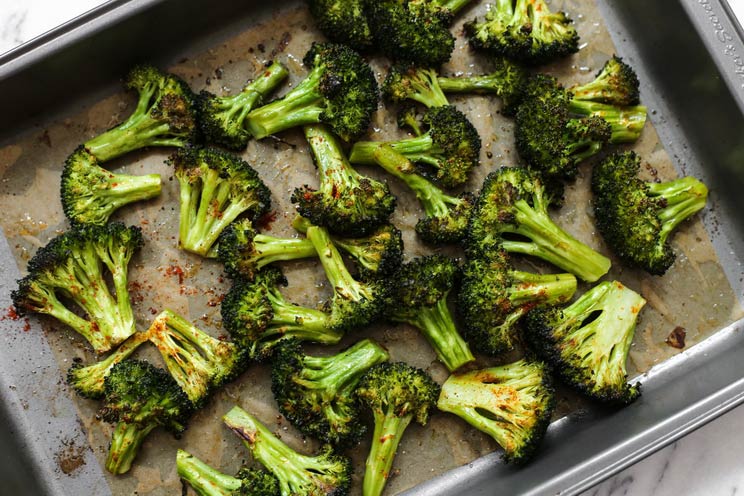 Another mistake keto dieters make is relying on eating too much protein for their calories. While some meat isn't a bad thing, too much can be overly-acidifying to your body. (7)
Balance this by eating enough fat and tons of low-carb, leafy-green veggies like kale, broccoli, spinach, peppers, and other alkaline plants.
5. Get Plenty of Rest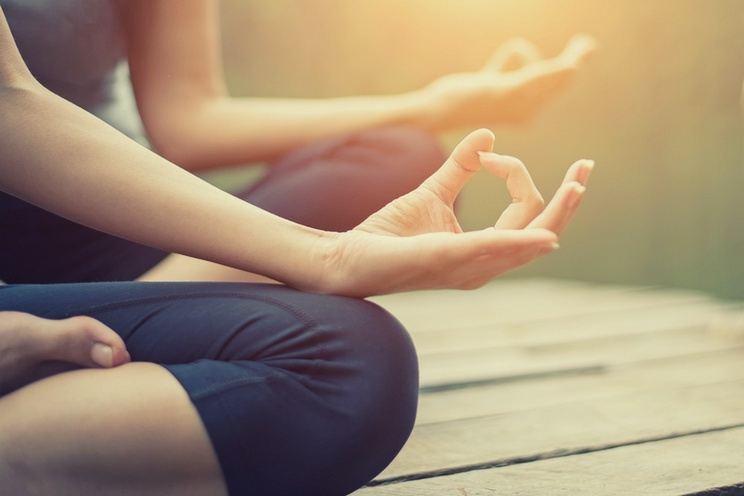 Just as if you suffering from an actual "flu," make sure you get enough rest and recovery time as your body goes through the transition. You might also want to focus on doing only low-intensity exercise during this time to avoid putting any additional strain on your body. Think yoga, walking, tai-chi, or even swimming.
While going through keto flu can be a bummer, know that it won't last forever; it is simply the hump that needs to be climbed before you reach the benefits of going keto.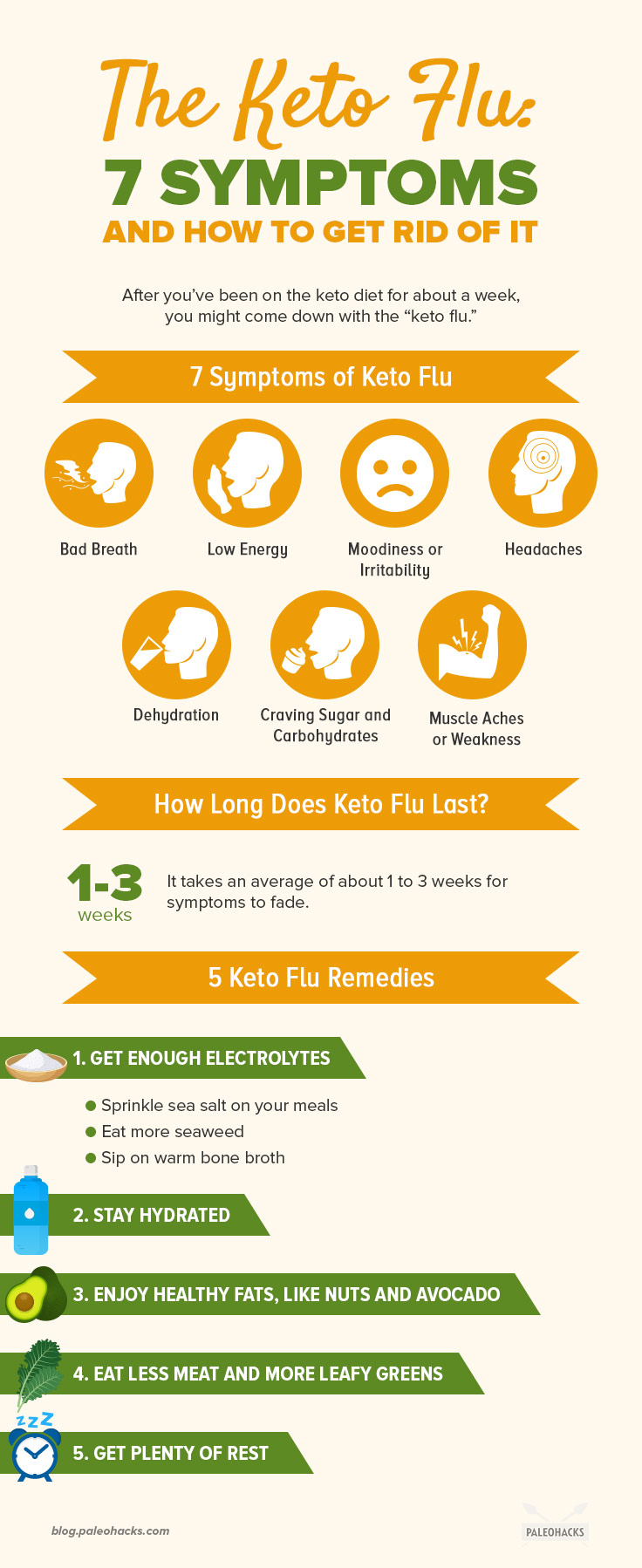 (Read This Next: Paleo vs Keto – Differences and Which Is Best For You
)