No holiday table is complete without a rich, savory gravy. All you need is five ingredients to whip up the best gravy in minutes.
Looking for the best gravy to smother over meat and veggies? Here's a amazing, simple gravy made from turkey drippings to add a richness and flavor that store-bought gravy can't compete with. Depending on how you prepare your turkey, the drippings are often infused with herbs and spices from the turkey roasting all day. If you aren't making a turkey and just need to make a quick gravy, you can substitute turkey broth or stock instead.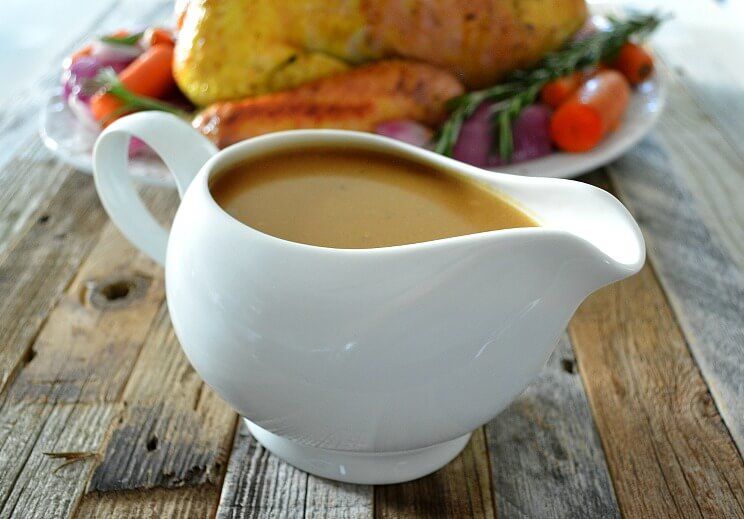 Start by using a strainer or cheesecloth to separate any fat from the drippings and keep only the liquid portion. If you find that you don't have quite four cups of drippings, make up the difference with turkey stock. Next, melt grass-fed butter in a saucepan over medium heat along with sea salt and black pepper. Gradually add the tapioca starch with one hand and continue to whisk as you pour. Tapioca starch is a terrific Paleo alternative in sauces and gravy or any liquid that you want to make thicker.
Trying to figure out exactly what to eat on Paleo?
Look no further than our FREE 21 Day Paleo Meal Plan
Pour the gravy into the flour and grass-fed butter mixture as you continuously whisk. You don't want any clumps to form in the gravy, so it is important to whisk the entire time. For a thinner gravy, add extra stock or reduce the amount of tapioca starch. Pour the gravy into a gravy boat and serve alongside turkey, beef or vegetables.
Jennafer Ashley
How to Make The Best Gravy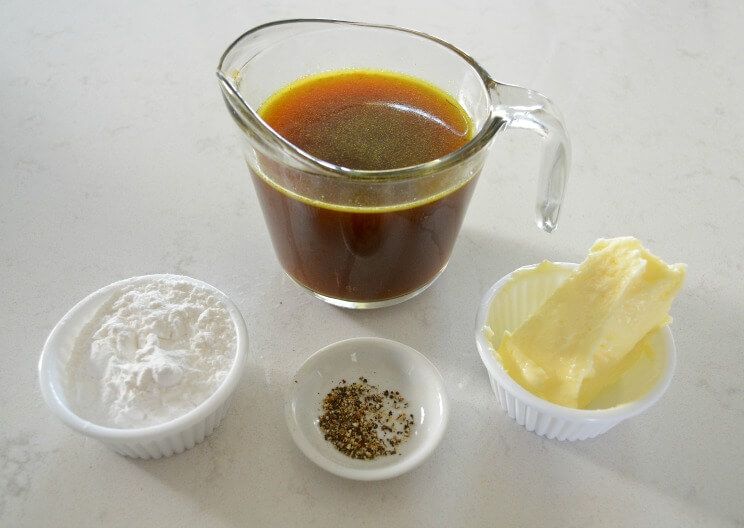 Cook Time:
10 mins
10 minutes
Prep Time:
5 mins
5 minutes
How to Make The Best Gravy
No holiday table is complete without a rich gravy. With only five simple ingredients, this savory gravy whips up in minutes.
Ingredients
4 cups of turkey drippings or turkey stock

½ cup grass-fed butter

½ cup tapioca starch

1 t sea salt

½ t black pepper
Instructions
If using turkey drippings, strain drippings into a large bowl to remove any fat.

Add butter, salt and black pepper to a saucepan over medium heat until butter is melted.

Lower heat and whisk in tapioca starch, stirring constantly for 3-4 minutes. Slowly whisk in drippings. Continue to whisk to prevent clumping and until gravy thickens.

Remove from heat and pour into a gravy bowl. Serve immediately.
Tips:
Save leftover gravy to use in combination with broth in Paleo soup and stew recipes.
Pour it over Paleo cauliflower biscuits for breakfast.
Freeze the gravy in ice cube trays and pop out as needed to add richness to other recipes in place of oil or butter.

(You'll Also Love: 31 Thanksgiving Side Dishes You'll Want to Make All Year Round)