Start your morning with a creamy, savory-sweet Golden Turmeric Latte!
I don't know about you, but my morning could use an overhaul. Say hello to what's sure to become your new favorite cup of morning joe: Turmeric Latte!
Otherwise known as golden milk, this feisty drink takes things up a notch with its anti-inflammatory and digestion-boosting powerhouse of ingredients! It's packed with healthy fats and a whole lot of nourishment.
Love turmeric recipes?
Add power-packed anti-inflammatories to every meal with these FREE turmeric recipes!
Spiked with a hefty dose of turmeric, this latte yields a vibrant, golden milk. It's almost too pretty to drink! The coconut oil makes it extra thick and creamy. You can omit the coconut oil, but I highly recommend that you don't. It gives the drink an extremely silky, smooth taste.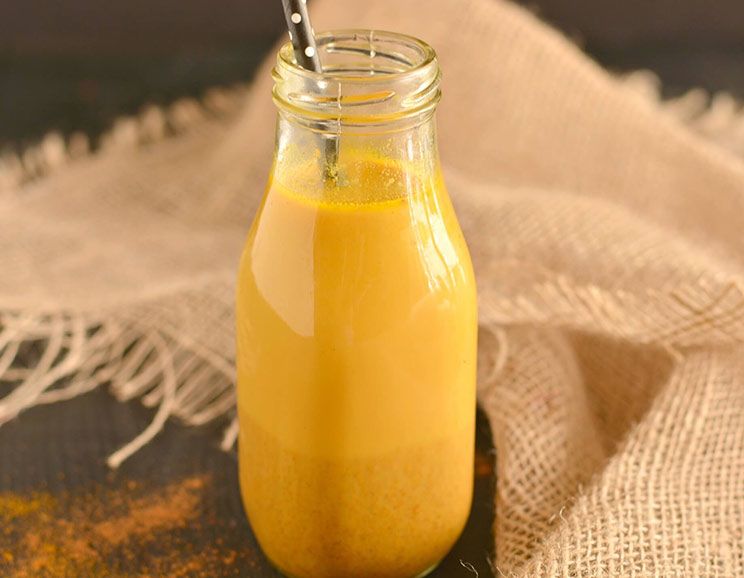 Why heat the milk, you ask? Heating the milk extracts the curcumin, which is the main active ingredient in turmeric. It has unreal anti-inflammatory properties. Basically, it's how you get the biggest bang for your buck from turmeric. It also gives the milk its spicy, bold flavor!
To make your latte, simply add the ingredients to a small saucepan. As you bring it to a boil, whisk the ingredients together. Once it's boiling, turn off the burner, transfer it to a glass, and drink up!
This Turmeric Latte can be enjoyed hot or cold. You can even combine it with coffee, tea, or a smoothie. Whichever way you like it, it's a great way to elevate your morning!
Megan Olson
Golden Turmeric Latte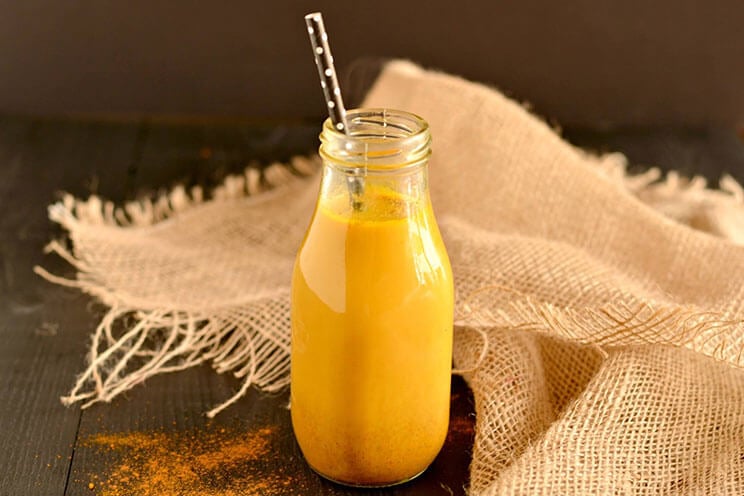 Cook Time:
5 mins
5 minutes
Prep Time:
5 mins
5 minutes
Golden Turmeric Latte
Start your morning with a creamy, savory/sweet Turmeric Latte!
Ingredients
1 ½ cups non-dairy milk

½ t vanilla extract

½ T coconut oil

1 t turmeric

½ t ground cinnamon

½ t ginger

¼ t black pepper
Instructions
Add ingredients to a small saucepan, and bring to a boil.

As the milk heats, whisk the ingredients until it becomes frothy and smooth (about 3-5 minutes).

Simmer a few minutes on low, then transfer to a cup and enjoy!

(You'll Also Love: 37 Ways to Drink Turmeric)