Sink your teeth into these soft and fluffy gingerbread pancakes!
These Paleo Gingerbread Pancakes are made with coconut flour and healthy fats. To make these spiced pancakes, simply mix the wet ingredients in a bowl, stir in the dry ingredients, and then pour the batter onto a preheated griddle.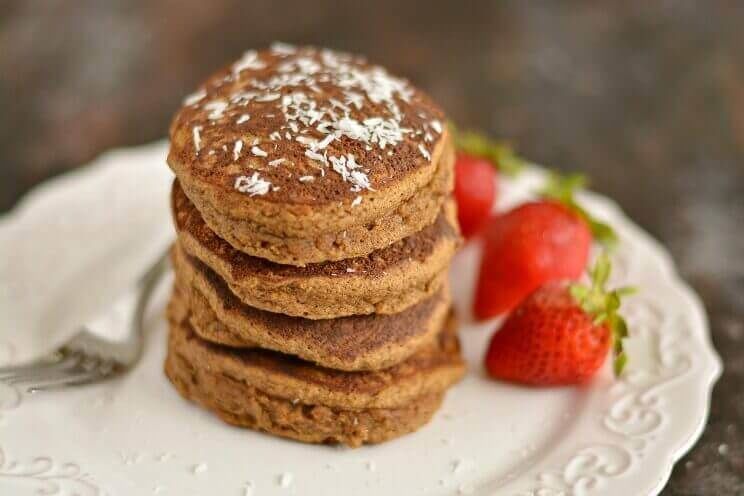 Since they are made with coconut flour, these hotcakes are going to be tricky to flip (that comes with coconut flour territory). The trick is to leave them cooking longer on the first side until they're set for 4-5 minutes, then flip and cook another 2-3 minutes. This will give the batter enough time to firm up, making them easier to flip.
Love Paleo breakfast recipes? Get our free breakfast recipe cookbook here!
A cozy stack of these pancakes with a piping hot cup of coffee make for a perfect Saturday morning.
Megan Olson
Fluffy Gingerbread Pancakes Recipe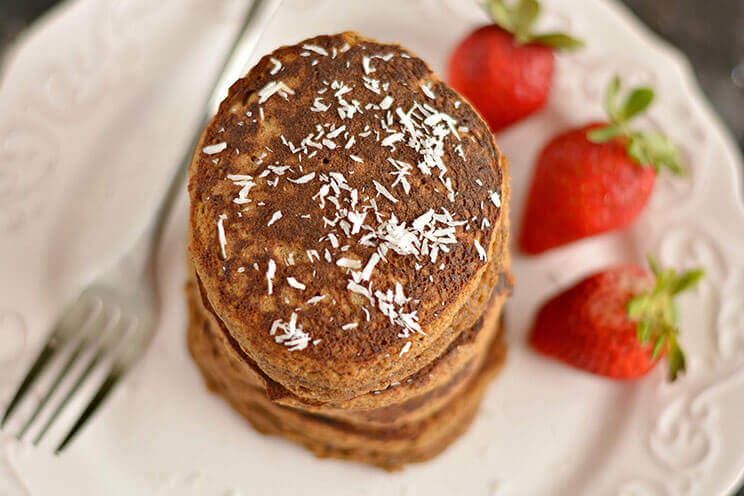 Cook Time:
10 mins
10 minutes
Prep Time:
5 mins
5 minutes
Fluffy Gingerbread Pancakes Recipe
These Paleo Gingerbread Pancakes are made with coconut flour and packed with protein and healthy fats.
Ingredients
3 large eggs

1 T blackstrap molasses

1 t vanilla extract

2/3 cup unsweetened coconut milk

½ cup coconut flour

½ T tapioca flour

½ t baking soda

½ t baking powder

2 t ground ginger

2 t cinnamon

½ t allspice

¼ t nutmeg

Coconut oil for greasing
Instructions
Preheat a griddle or skillet over medium heat and grease with coconut oil.

In a large mixing bowl, combine eggs, coconut milk, vanilla, and molasses with a hand mixer until batter is smooth and bubbly.

Next add coconut flour, tapioca flour, baking soda, baking powder, cinnamon, nutmeg, ginger and allspice to the wet batter. Beat on low to combine.

Place ¼ cup of the batter onto the griddle, then gently press the batter down with a spatula in an even layer into the shape of a pancake.

Cook 4-5 minutes or until pancakes appear set. Flip and cook another 3 minutes on the other side until lightly browned.

Transfer the pancakes to a cooling rack and repeat the process for the remainder of the batter.
Tip: Keep pancakes in the refrigerator in an airtight container for up to one week or in the freezer for up to a month.


(You'll Also Love: Coconut Flour Churro Pancakes)