This Cookie Dough Ice Cream is dairy-free, gluten-free, and egg-free. Enjoy it solo or get creative and turn it into a Paleo Pizookie!
This ice cream uses full-fat coconut milk to make this decadent goodness, along with one of our favorite Paleo substitutes—cashews!
The key to making it nice and creamy is to blend them up until you have a super smooth liquid. It should almost resemble a watery smoothie.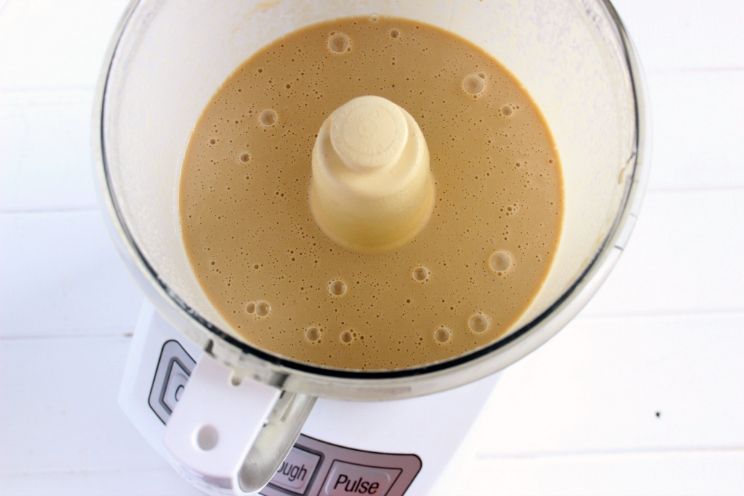 If you don't have an ice cream maker yet, this recipe may just be the reason to get one! You'll need it to churn the coconut milk-cashew mixture. As it churns, it also begins the freezing process for this velvety sweet treat. If you try making it without an ice cream maker, you'll be left with a big coconut milk ice chunk. (Popsicles, anyone?)
Love Paleo Desserts? Then you'll love our FREE Paleo Dessert Cookbook. Click here to get it!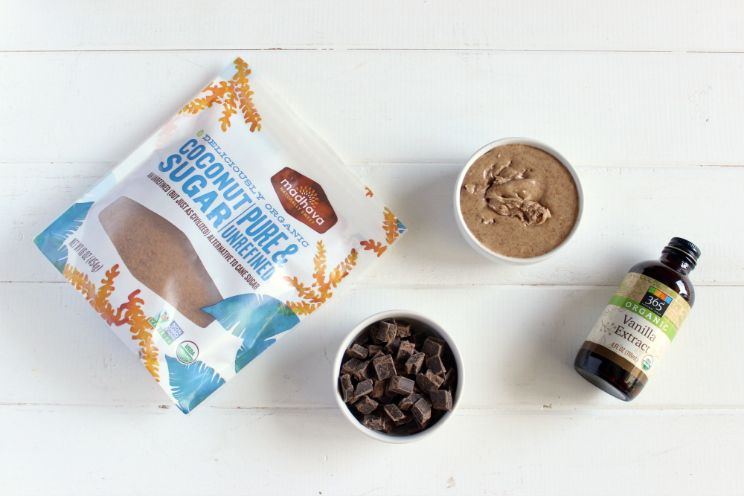 The cookie dough in the ice cream is adapted from our Chocolate Chip Cookie recipe. The easiest way to get nice chunks throughout your ice cream is to freeze the dough before folding it into your churned ice cream. It'll help keep the dough from "melting" into it.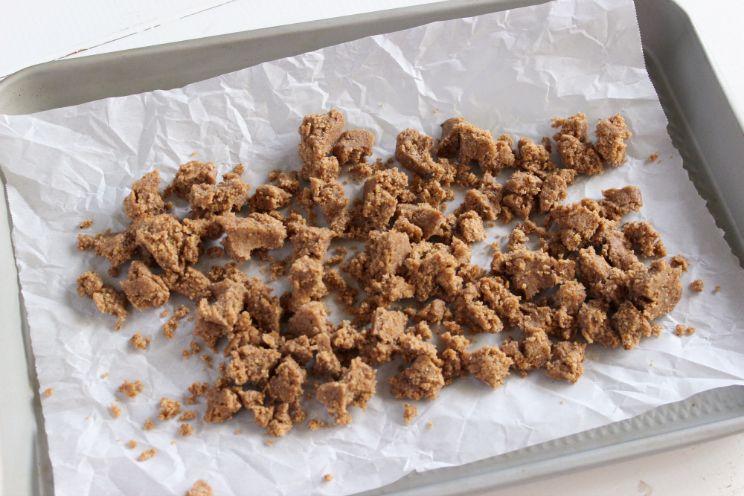 Just freeze the cookie dough while your ice cream maker is doing its thing, and when your ice cream is nice and thick, crumble up your cookie dough and fold it in—don't churn it in, or you'll lose the chunks!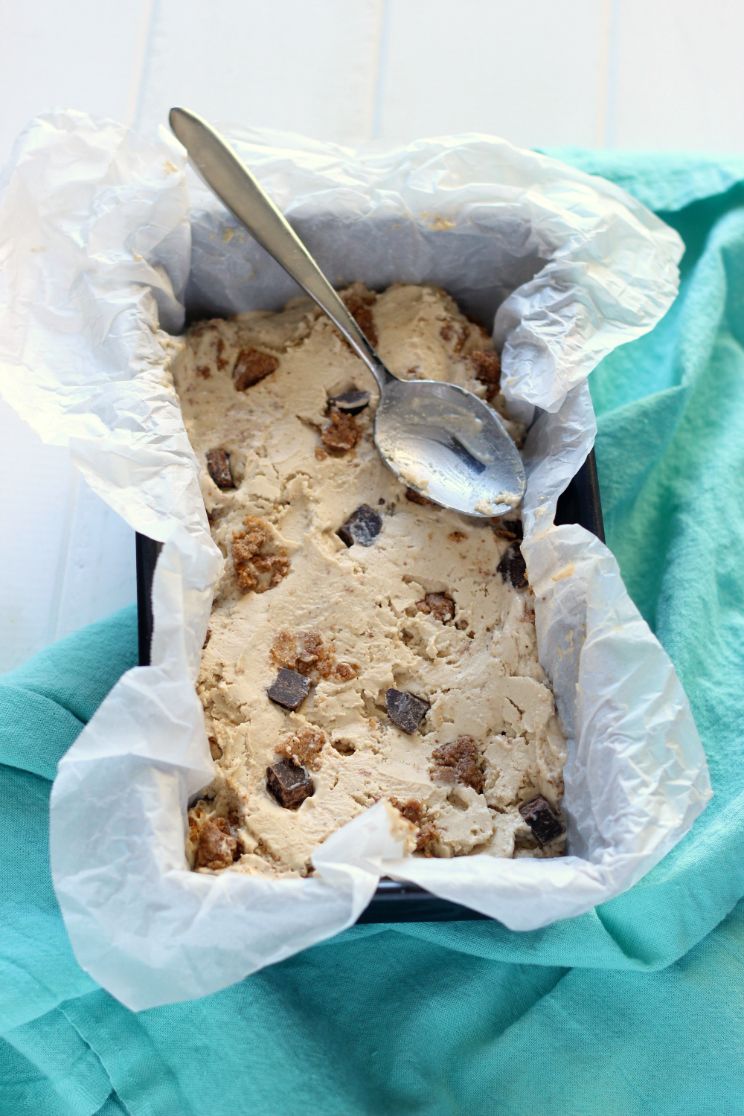 Pop that mouth-watering cookie dough-filled goodness in the freezer for an hour or so, and then you'll be able to enjoy some of the sweetest, melt-in-your-mouth (literally!) ice cream your Paleo heart has ever tasted!!
We promise you won't be disappointed!!
Deanna Dorman
Cookie Dough Ice Cream

Prep Time:
5 mins
5 minutes
Cookie Dough Ice Cream
This ice cream uses full-fat coconut milk to make this decadent goodness, along with one of our favorite Paleo substitutes—cashews!
Ingredients
For the Ice Cream:

1 cup raw cashews, soaked overnight (or at least 6 hours), then drained

1 14-ounce can full-fat coconut milk

¼ cup coconut sugar

¼ cup raw honey

2 T coconut oil, melted

1 t vanilla extract

For the Cookie Dough:

1/2 cup smooth almond butter

1/2 cup coconut sugar

1 t vanilla extract

¼ cup dark chocolate chips
Instructions
The night before, place your ice cream churning bowl in the freezer to freeze. Soak your cashews in a bowl of cold or room temperature water overnight.

Strain the cashews and place them in your food processor. Add the coconut milk and puree until very smooth and bubbly, about 5 minutes. Add the coconut sugar, honey coconut oil, and vanilla extract, and blend until it's combined.

Place the mixture in the freezer to chill for 2 hours.

Add the chilled mixture to the ice cream maker and churn according to the manufacturer's instructions. After about 20-30 minutes, it should start to look like soft-serve ice cream. If it's not thickening up enough, place the churning bowl and mixture back in the freezer for about 30 minutes and churn again.

While the ice cream is churning, combine the almond butter and remaining coconut sugar and vanilla extract in a bowl and mix until smooth. Line a baking sheet with parchment paper and flatten the "dough" to about ½-inch thick. Place the "dough" in the freezer to harden slightly while the ice cream is still churning.

Once the ice cream is nice and thick, crumble the "dough" with your hands. Sprinkle the "dough bits" and the chocolate chips into the ice cream a handful at a time, and fold it in with a spatula.

Transfer to a freezer-safe container and freeze for at least 1 hour before serving.

If the ice cream stays in the freezer for more than 6 hours, you may need to allow it to thaw out slightly for 10 minutes before serving.

Ice cream will keep up to one week.

(You'll Also Love: Caramel Toffee Ice Cream)