If you're looking for a natural way to boost your energy levels, detox your body, and clear up your skin, chlorella could be the answer. In fact, chlorella can also help improve digestion, strengthen your immune system, and speed up post-workout recovery time (for any crossfitters out there).
Of course, there's no shortage of nutritional supplements that make tall promises and fail to deliver results. But as a single-celled green algae, chlorella is actually more of a food than a supplement—and it contains potent nutrition that your body can use right away. [tweet_quote] Chlorella is chock full of essential nutrients and is one of the riches sources of vitamin A.[/tweet_quote]
This superfood's impressive nutrient profile includes all eight essential amino acids, which makes it a complete source of plant-based protein. It's rich in essential nutrients, including fiber, omega 3 fatty acids, iron, magnesium, calcium, and beta-carotene (the antioxidant form of vitamin A). A single serving of 100 grams is said to be one of the richest plant sources of vitamin A, which is needed to promote detoxification and maintain healthy skin, teeth, and vision (1).
But one of the most unique, beneficial nutrients is called Chlorella Growth Factor (CGF).
What is CGF?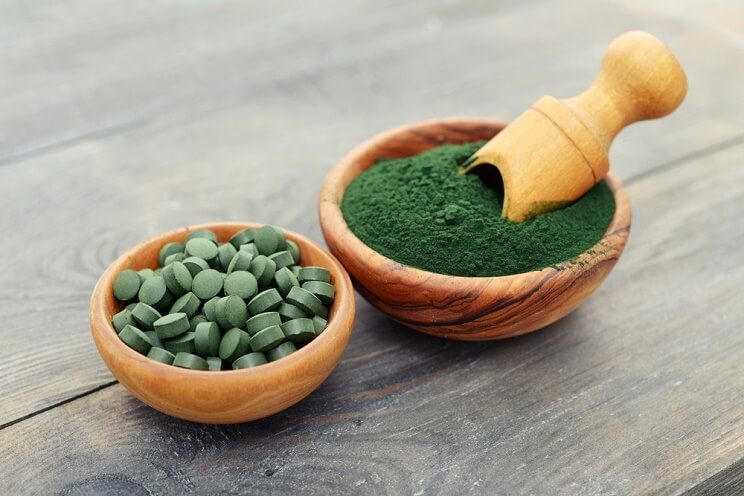 CGF acts like a growth hormone because it allows chlorella to rapidly multiply by 4 every 20 hours. And when we absorb CGF, the growth factor helps regenerate our cells (2).
CGF contains the nucleic acids RNA and DNA, which provide your cells with the "blueprints" (i.e., instructions) they need to repair and regenerate. And as you may already know, the healthier your cells are, the more youthful you'll feel. In other words, you'll have fewer fine lines and wrinkles, a sharper memory, and a rock-solid immune system. [tweet_quote] CGF (Chlorella Growth Factor) helps regenerate cells to keep you feeling younger.[/tweet_quote]
Our body naturally produces nucleic acids, but our production declines with age—which is when signs of aging begin to appear. That's why it's so beneficial to get nucleic acids from dietary sources, such as chlorella.
CGF contains a special nutrient of its own (called a beta-glucan). A beta-glucan is a type of fiber that's been shown to have antioxidant activity—by destroying cancer cells and reducing tumor growth (3). For this reason, beta-glucans are a powerful nutrient for enhancing and supporting immune-system functions.
The power of these nutrients  are only scratching the surface of chlorella's many health benefits. Here are 9 more reasons why this little known superfood is a superior source of nutrition—that you should include in your diet every day.
Chlorella Health Benefits
1. Chlorella Detoxifies Heavy Metals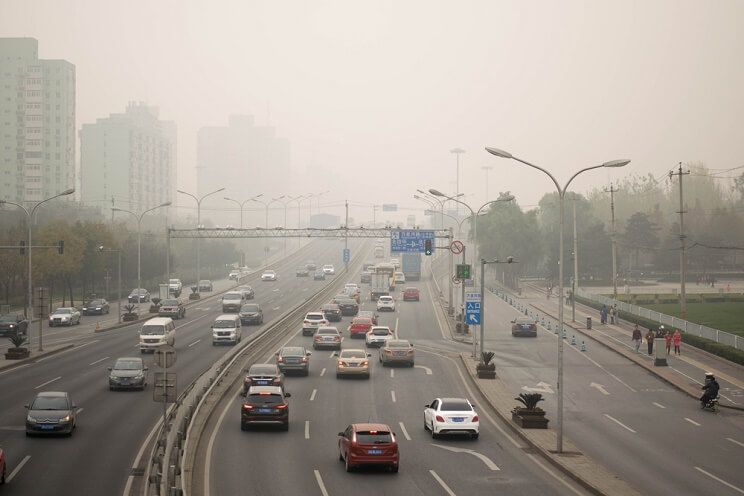 Chlorella has the ability to bind and safely remove heavy metals from the body, which is a natural process known as chelation (4). We're exposed to heavy metals (such as mercury and lead) via our environment (from pollution in the air we breathe and chemicals in the tap water we drink).
Heavy metals are toxic to our system. They can cause serious neurological damage when they accumulate in our tissues. A few common symptoms of heavy-metal toxicity include anxiety, memory loss, confusion, chronic fatigue, migraines, and insomnia. If you remember the Mad Hatter from Alice and Wonderland, he went "mad" from mercury poisoning.
As you can see, heavy metals have no place in our bodies. That's why it's important that we support our natural detoxification process with nutrients that can improve their elimination.
2. Chlorella Alkalizes Your Body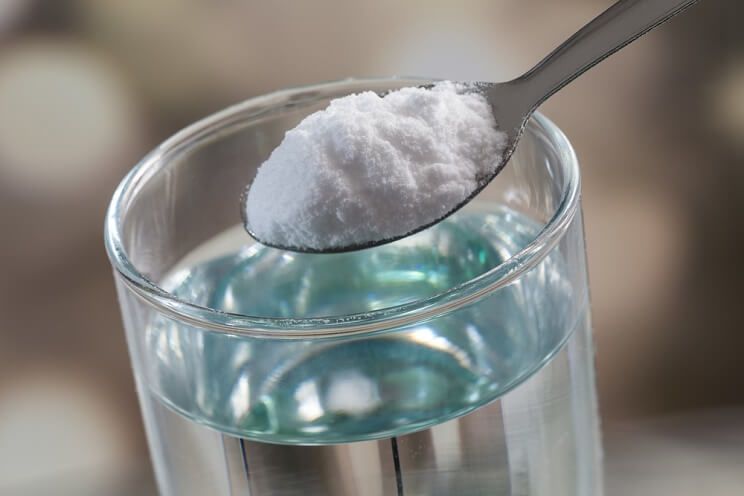 Chlorella is an alkaline food, which means it helps alkalize your blood once it's been metabolized (5). To remain in optimal health, your blood should never be too acidic or alkaline (6). But many of the foods most people eat regularly are highly acidic, such as animal protein. That's why it's important to increase the alkaline foods in your diet whenever possible: To help maintain a balanced blood pH. [tweet_quote] Chlorella helps balance acidity in the body, which is especially needed after a strenuous workout![/tweet_quote]
As an alkaline food, this plant protein can also help alkalize your body after an intense workout. During strenuous activity, your body naturally produces lactic acid, which helps you produce energy. When it's being produced regularly, lactic acid can build up in your muscle tissues and cause lactic acidosis. By including alkaline foods in your post-workout smoothie, you can help neutralize this acidity.
3. Chlorella Helps Skin Look Younger and Brighter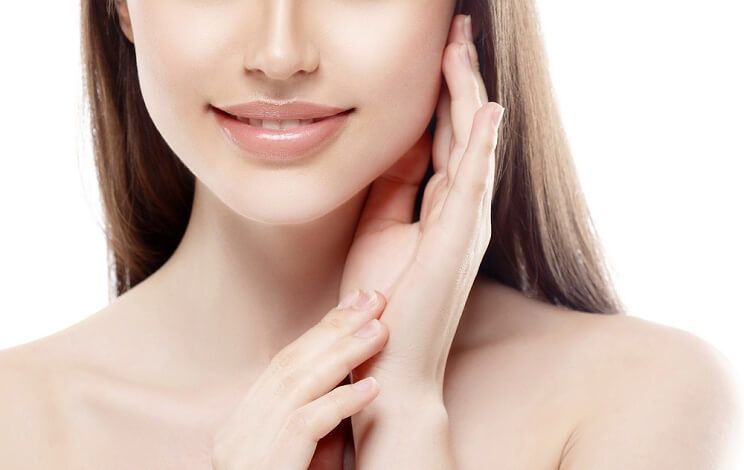 In order to have brighter, younger-looking skin, you must have healthy cells. As mentioned above, CGF provides the body with nucleic acids to speed up cellular repair and regeneration—which leads to healthier skin.
CGF can also help speed up the healing of wounds, and may be helpful for reducing the swelling and redness associated with acne breakouts (7).
4. Chlorella Promotes Weight Loss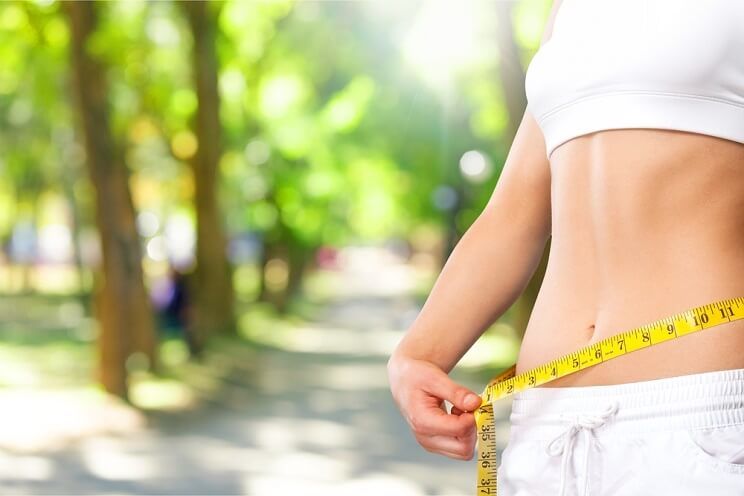 In a recent study performed on individuals who were at risk for lifestyle factors (such obesity, diabetes, and heart disease), the regular intake of chlorella was shown to lower blood glucose, reduce cholesterol, and reduce body-fat percentages (8). Now, that isn't to say that this supplement is a miracle weight-loss pill; it isn't. However, the high concentration of nutrients found in chlorella can help support several of your body's functions that result in weight loss, such as detoxification and blood-sugar balance.
5. Chlorella Speeds Up Muscle Recovery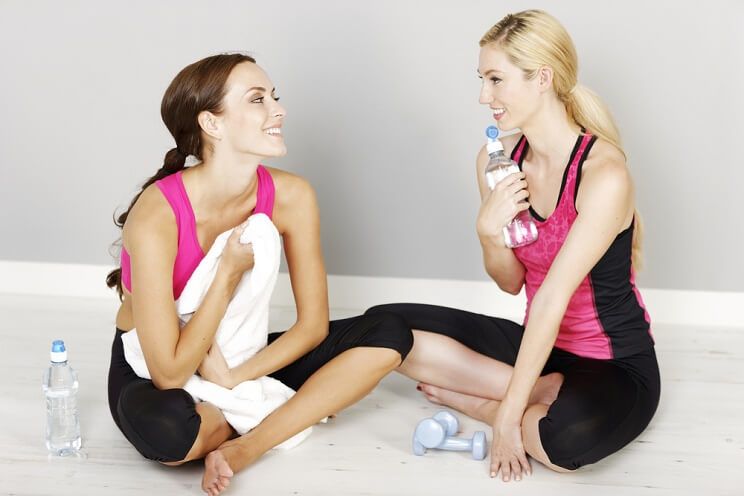 Animal protein may be your go-to source of amino acids, which aid in tissue repair after a workout. But you may also want to consider taking chlorella to help speed up the recovery time of muscles.
As mentioned above, this plant protein is unlike most plant foods. It contains all 8 essential amino acids, which are needed for optimal recovery from exercise—including the branched-chain amino acids (BCAAs) needed for building muscle (9). For this reason, chlorella can be an ideal addition to your post-workout routine, which supports and accelerates your recovery time.
6. Chlorella Boosts Energy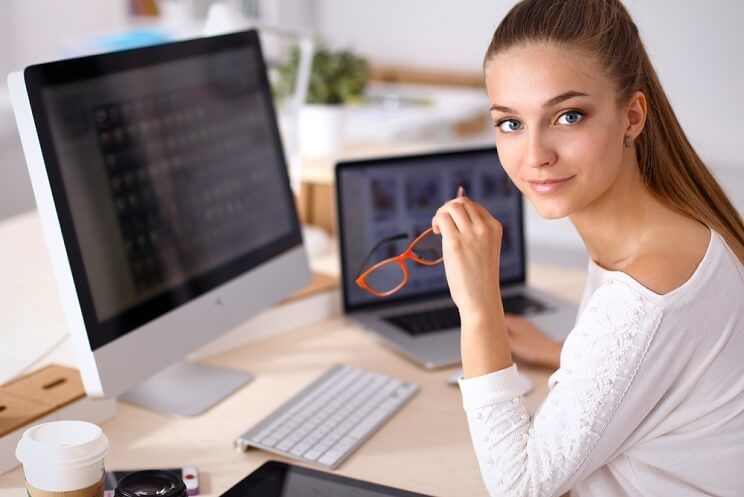 Chlorella contains a nutrient called chlorophyll, which gives plant foods their dark green pigment. Chlorophyll is considered "plant blood" because it gives plants life by allowing them to absorb energy from light—a process known as photosynthesis. [tweet_quote] Chlorella contains chlorophyll, which will energize the body at a cellular level.[/tweet_quote]
But chlorophyll has also been shown to energize the human body by promoting adenosine triphosphate (ATP) synthesis, which is our primary energy molecule (10). So it can help energize the body at a cellular level, which is essential for reducing chronic fatigue.
7. Chlorella Improves Digestion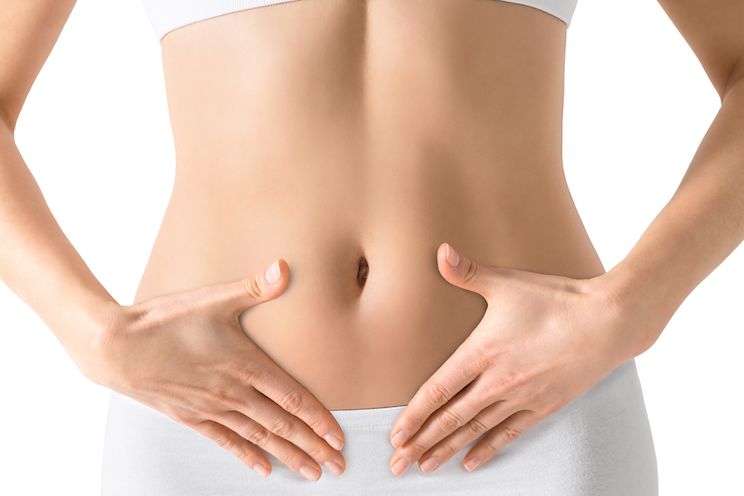 Chlorella contains fiber and magnesium, two essential nutrients for healthy digestion. Fiber is needed to help eliminate "sweep" toxins from the intestinal tract; meanwhile, magnesium promotes muscle relaxation. Since your GI tract is made entirely from muscle tissue, increasing the magnesium in your diet can help relieve constipation and other digestive issues (11).
8. Chlorella Supports Immune System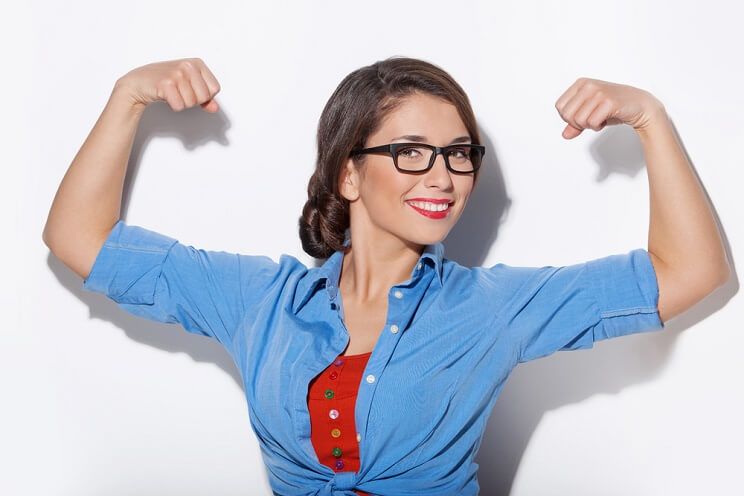 As mentioned above, the beta-glucans found in CGF have incredible health benefits—when it comes to defending your body against disease (12). But chlorella offers extra nutritional support with vitamin C and zinc—two other nutrients that are required for immune health (13)(14). If Mother Nature had created a multivitamin, you can bet it would be this.
9. Chlorella Internally Deodorizes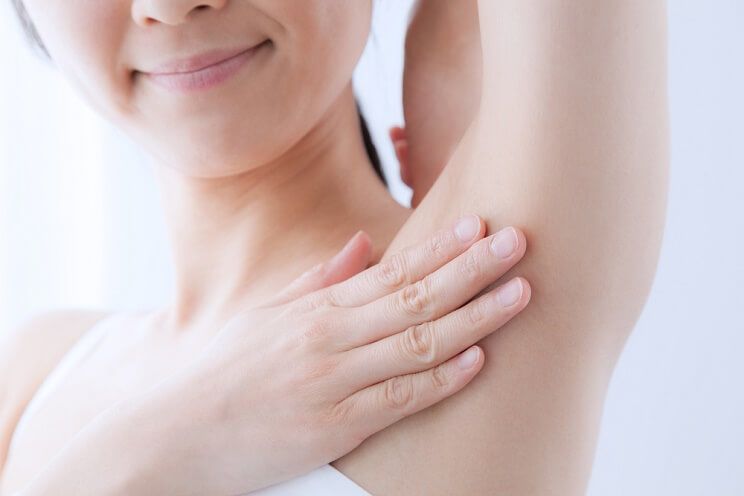 Since chlorella promotes natural body detoxification, it can help clear toxins and bacteria from your digestive system that promote body odor. Chlorophyll is also said to act as a natural internal deodorant, which eliminates bad breath by cleansing the colon of odor-causing bacteria (15).
Not All Chlorella is Created Equal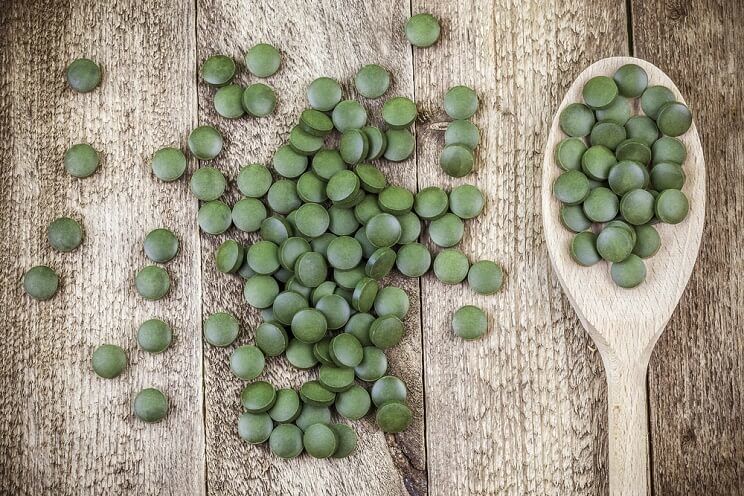 Chlorella contains a tough outer shell (known as the cell wall), which protects all of its life-giving nutrients. Unfortunately, this cell wall is impossible for the body to break down, so it must be cracked or broken for the human body to use any of its nutrients.
When looking for a chlorella supplement, always be sure the nutrition label states that it is "cracked cell wall" or "broken cell wall." A high-quality supplement should only be processed by using pressure to extract the nutrients—not chemicals or high temperatures that can destroy it's nutrients.
Chlorella grows in Taiwan, China, and Japan, but most of its supplements are sourced from freshwater pools in Japan. Since radioactive chemicals are found in Japan's water supply, it's important to ensure that your supplement undergoes routine testing for toxicity and heavy-metal contamination. Although chlorella can help detoxify heavy metals from your body, it's not ideal to consume a supplement that's already laden with chemicals.
How to Add Chlorella to Your Diet
Chlorella can be added to your diet in powdered form, capsule, or tablet form. While you may initially find algae to have a strong, potent flavor, you can still make it taste amazing (and mask the flavor) by blending it in a smoothie. My personal favorite combination adds coconut water, avocado, pineapple, banana, spinach, parsley, and romaine lettuce.
(Read This Next: The 9 Best Probiotic Foods That Aren't Yogurt)