These health benefits of saffron might surprise you! Find out why you should start including it in your daily diet.
In Southern Europe and parts of Asia, a small purple crocus blooms in the fall. This delicate flower only appears for a few days before it wilts. During those few short days, harvesters pluck the three petite, burnt-orange stigma from each blossom by hand.
These stigma are set aside carefully to dry and become what may be the most expensive spice in the world—saffron. No one knows who initially thought of harvesting these tiny stigma and using them in so many wonderful ways. Various cultures have prized saffron for millennia as a medicine, spice, and dye.
Perhaps you associate this spice chiefly with Indian food. Its subtle taste renders rice and other dishes a golden color and exotic flavor. But in ages past, saffron was primarily sought after for its medicinal properties.
Hippocrates and other ancient health practitioners looked to it as a remedy for a variety of ailments: (1)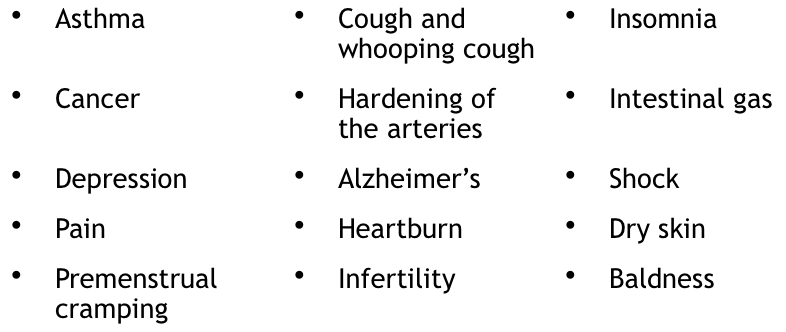 As with so many herbs and natural remedies, saffron actually does possess some amazing health benefits. Scientific studies on the medicinal qualities of saffron have been conducted primarily by universities and nonprofit groups. The reason for this is that most major pharmaceutical studies are funded by drug companies that stand to profit from the results.
Since saffron is a natural remedy, a drug company cannot patent it, so they have nothing to gain by investing in its research. As a result, the studies on saffron available to us tend to be small, but we should not ignore them. In fact, these smaller studies may be more trustworthy than those whose sole purpose revolves around the development of a costly drug.
Saffron's Health Benefits
As research has revealed, this delicate spice is rich in vitamins A, C, and many of the B vitamins. Other important components of saffron include the flavonoid crocin, the glycoside picrocrocin, safranal, carotenoids, antioxidants, and a wide variety of minerals, manganese being the most prominent among them. (2) (3)
All those components give saffron some powerful properties as an antioxidant, antidepressant, anticarcinogen, antispasmodic, antiseptic, and anticonvulsant. (4) That's quite an impressive list for a spice derived from a tiny stigma plucked from a little flower!
Here's a list of the top benefits of this super herb.
1. Prevents and reverses macular degeneration.
Scientists at universities in Italy and Australia have discovered that saffron may prevent, slow down and even reverse age-related macular degeneration (AMD) and retinitis pigmentosa. (5) In clinical trials involving AMD patients, 23 out of 25 subjects experienced improvement during this double-blind, placebo-controlled experiment. The patients received a daily oral dose of 20 mg of saffron during the study. (6)
2. Reverses the effects of Alzheimer's.
This carefully conducted study revealed that saffron may be a safe, effective treatment for patients suffering from mild to moderate Alzheimer's disease. (7) Specifically, researchers found that taking this herb reversed aluminum toxicity, memory loss, and neurological disorders associated with dementia and Alzheimer's. (8)
3. Retards and/or inhibits the growth of cancer cells.
Researchers have determined that the carotenoids in saffron are toxic to cancer cells. When the cancer cell naturally absorbs saffron, the cell turns on itself and dies. Amazingly, saffron does not have this deadly effect on healthy cells. (9) (10)
04. Helps relieve depression and premenstrual syndrome.
Saffron is a powerful antidepressant that rivals medications often prescribed by doctors. (11) The advantage of saffron over those drugs is that saffron is neither addictive, nor does it carry with it all the warnings of nasty side effects. (12) Saffron also works as a pain reliever for women during their menstrual cycle. (13) Saffron has also been found to be an effective treatment for amenorrhea due to the presence of phytoestrogens in this spice. (James A. Duke, PhD, The Green Pharmacy (Emmaus, PA: Rodale Press, 1997), p. 43.)
05. Suppresses the appetite to promote weight loss.
A published study involving mildly overweight women, demonstrated saffron's ability to help them decrease snacking and lose weight. These women experienced these benefits while the control group who merely took a placebo did not. (14)
06. Lowers blood pressure.
Crocetin, a carotenoid found in saffron, works as a powerful blood pressure-lowering agent. Some credit the low incidence of heart disease in Spain to their high consumption of saffron. (James A. Duke, PhD, p. 255.)
How to Experience the Health Benefits of Saffron
To enjoy the amazing health benefits of saffron, you can either supplement with it or simply integrate it into your diet. Saffron is available as a supplement, or you can brew a tea. As a supplement, the daily amount of 20 mg divided into two doses has been established by various trials. (15) Use those dosages for most applications.
For tea, place 3-4 strands of saffron in a cup or mug, pour in hot water and let steep for 10 minutes. Add honey to taste. (16)
As with most herbal and allopathic medications, more is not better. In the case of saffron, 5 grams (250 times the recommended daily dose) begins to be toxic, while 12-20 grams could be fatal. (17)
It takes about 4,500 crocus blossoms to yield an ounce of saffron that sells for as much as $150! But fortunately, saffron is so potent that you need very little. As a spice, saffron is referred to usually by the strand or thread (i.e. stigma). One estimate puts the measurement of it at 16,000 strands per ounce! (18) Most recipes only call for a few strands per person.
You can bring this exotic spice into your home not only to enjoy its rich flavor and color, but also to begin experiencing its amazing health benefits!