With its warm, peppery flavor and a host of health benefits, it's no wonder that turmeric is considered The Wonder Spice. 
Part of the ginger family, this South Asian spice has a deep orange color and a tough, brown skin. In addition to turmeric's powerful anti-inflammatory properties, this bright root has been shown to strengthen the immune system, improve heart health, and even reduce symptoms of depression.
Ready to find easy ways to get the wonder spice into your diet? Start with these three simple recipes using turmeric that really lets the bright orange spice shine.
Love turmeric recipes? Get our free turmeric recipes cookbook here!
Recipes Using Turmeric: 3 Delicious Ways
PaleoHacks Team
Warm Turmeric Milk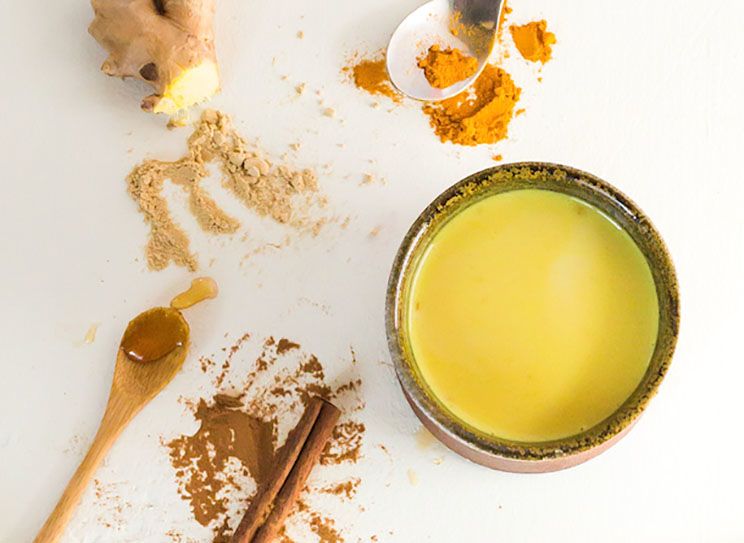 Cook Time:
5 mins
5 minutes
Prep Time:
2 mins
2 minutes
Warm Turmeric Milk
This comforting, savory and sweet beverage to enjoy on a cold day.
Ingredients
2 cups almond milk

3 cardamon pods

1 t finely grated fresh turmeric

2 t finely grated ginger

1-2 t honey
Instructions
Place the ingredients into a small pot and place over low-medium heat.

Bring to simmering point and stir for 2 minutes.

Remove from the heat and pour the milk through a fine sieve.

Serve warm.
---
PaleoHacks Team
Pumpkin & Turmeric Soup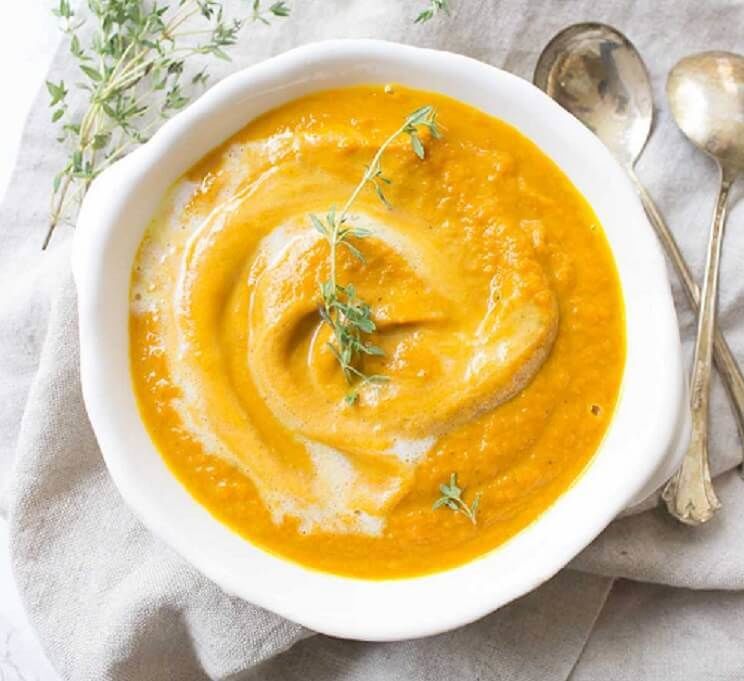 Cook Time:
50 mins
50 minutes
Prep Time:
10 mins
10 minutes
Pumpkin & Turmeric Soup
This bold, hearty soup is bursting with balanced flavor from coconut cream, pumpkin and turmeric.
Tools
Medium pot

Electric hand mixer
Ingredients
2 T olive oil

1 onion, chopped

2 garlic cloves, finely chopped

3 cups butternut pumpkin, chopped

1 t ground cumin

1 t finely grated ginger

2 t finely grated fresh turmeric (or 1 teaspoon dried ginger)

4 cups vegetable stock

1 cup coconut cream

Salt and pepper, to taste
Instructions
Heat the olive oil in a medium sized pot on medium heat and add the onion and garlic and fry until brown.

Add the pumpkin, cumin, ginger and turmeric. Stir until the spices have heated through and have become aromatic.

Add the vegetable stock and bring to simmering point. Cover and cook for 30-40 minutes or until the pumpkin is very tender. Add the coconut cream then use an electric hand mixer to blend the pumpkin and stock until a smooth soup consistency forms.

Season with salt and pepper and serve.
---
PaleoHacks Team
Golden Ice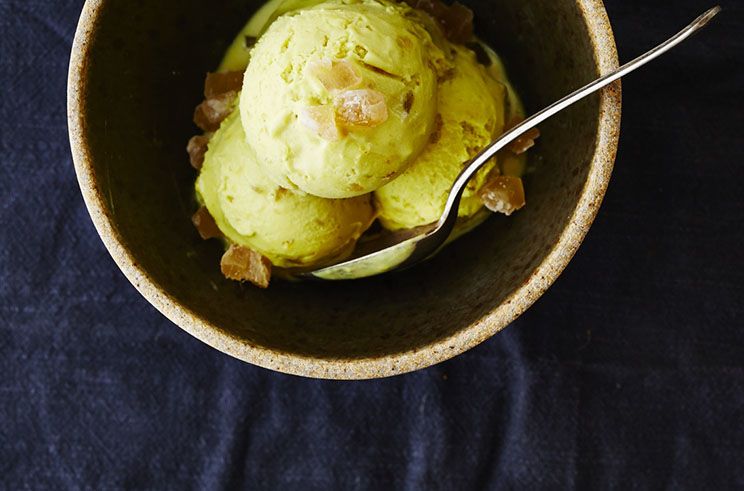 Cook Time:
10 mins
10 minutes
Prep Time:
5 mins
5 minutes
Golden Ice
The maple syrup gives this icy treat a dose of sweetness that tempers the turmeric.
Tools
Medium pot

Ice cream container
Ingredients
2 14 oz cans coconut cream

1 t dried turmeric powder

4 T powdered stevia or maple syrup

1 t maca powder
Instructions
Place a pot over low-medium heat and add the coconut cream, turmeric and stevia. Stir for 4-5 minutes or until the coconut cream is well colored.

Stir in the maca powder then pour the mixture into an ice-cream container or plastic tupperware container.

Cover with cling film then place into the freezer.

After 2 hours stir with a fork, repeat after every hour of freezing until the desired texture has formed. Serve.
(You'll Also Love: 37 Ways to Drink Turmeric)
Lose weight, fight inflammation, and soothe your digestion with delicious meals like juicy skirt steak with cucumber & radish salad, succulent pulled pork, and more!
FREE Cookbook:
80 Gourmet Paleo Recipes from
a Professional Chef trained at Le
Cordon Bleu in Paris
FREE Cookbook:
80 Gourmet Paleo Recipes
from a Professional Chef
trained at Le Cordon Bleu
in Paris