When I first came to the United States, I quickly realized how important the All-American burger was. It practically had a following!
There are thousands and thousands of restaurants and websites dedicated to burgers. And they soon had me following them. If you are avoiding grains, it would be a travesty to avoid burgers.
At Jamaican It Paleo, we had to find a way to still be able to enjoy burgers, but without the bun. What can be our paleo burger savior?
Seemingly out of nowhere, the sweet potato came to the rescue! In true Jamaican style, I still have to season my burger with some spices that remind me of a good Jamaican meal, but everything else screams delicious burger. Check this out!
Ingredients for the Jamerican Paleo Burger: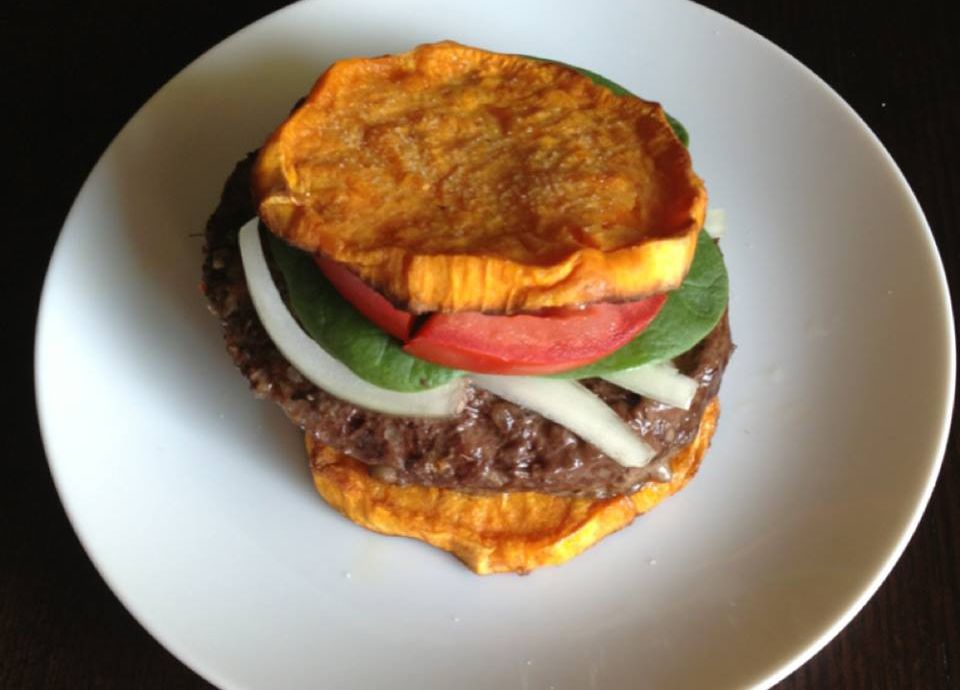 Jamerican Paleo Burger
Jamaican burger meets an American Paleo burger with a sweet potato bun.
Prep Time:10 minutes
Cook Time:20 minutes
Yield:4-6 burgers
Ingredients:
1 lb. of grass-fed ground beef

3 cloves garlic (minced)

1 onion (minced)

1 egg

1 teaspon of salt

1 teaspoon of curry

1 teaspoon of allspice

1 tablespoon of pepper

1 tablespoon of coconut aminos

2 tablespoon almond or coconut flour
Instructions for cooking the burger:
Combine all of the ingredients in a large mixing bowl
Form into 1/4 lb. patties
Place on your barbecue grill for four minutes on each side for maximum juiciness OR cook in the oven with the sweet potato bun
Instruction for the sweet potato bun:
Take 1 large sweet potato and remove the skin
Slice into 1/4-inch thick discs
Place on cookie sheet and brush with olive oil.
Season with sea salt and pepper to taste
Put in the oven at 375 degrees for 20-30 minutes with the burgers and cook until golden brown or until it's soft with your fork
###
Have you ever cooked a Paleo Burger? What are your favorites? And have you used sweet potatoes for the burger bun?