You probably don't think twice about tossing a dryer sheet into your laundry. After all, they give your clothes a fresh scent and make them feel oh-so-soft.
Unfortunately, while dryer sheets make your clothes feel and smell wonderful, the chemicals used to make them so effective are incredibly toxic.
5 Toxic Dangers of Dryer Sheets
One of the biggest concerns regarding dryer sheets is the chemical cocktail that comes with them. Essentially, everything about a dryer sheet, from its fragrance to its fabric-softening abilities, can be attributed to chemicals. These aren't of the mild type either, with several being labeled carcinogenic, hazardous air pollutants (1).
1. Skin and Throat Irritation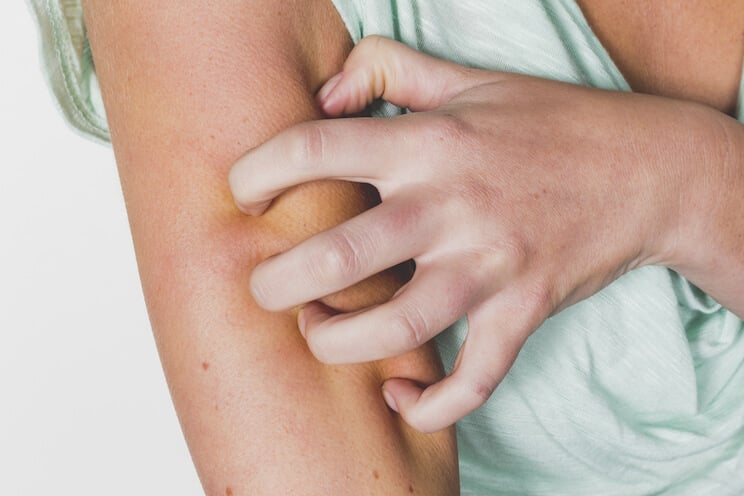 If you've ever experienced a scratchy throat or skin irritation after doing laundry, you might want to consider ditching those dryer sheets.
Dryer sheets contain formaldehyde, the same chemical used to make building materials and furniture. Oddly, it's a common ingredient in many brands, even though the Centers for Disease Control and Prevention states it can "make you sick" (2). In actuality, formaldehyde can do more than just make you "sick," and has been linked to severe skin, nose, eye, and throat irritation, as well as vascular collapse, pneumonia, and injury to the larynx and trachea (3).
2. Respiratory Irritation and Asthma
Quaternary ammonium compounds, or "quats," are a group of chemicals in dryer sheets responsible for softening fabric and eliminating static. These compounds have been shown to cause asthma, and the association between asthma and QUATS was found to be "significant" by studies (4).
The chemical formaldehyde has also been shown to cause burning and stinging eyes, upper airway irritation, and "wheezing, tearing, excessive thirst, and disturbed sleep" (5).
3. Disrupted Hormones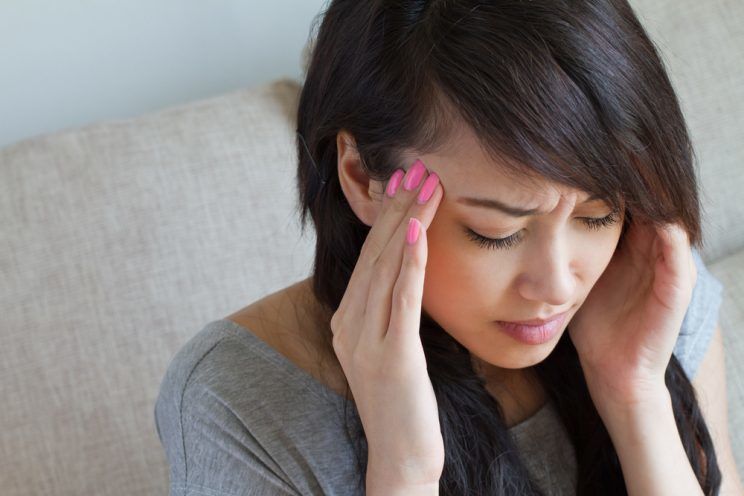 Many dryer sheets also contain phthalates used as solvents in cleaning products. These have been shown to act as endocrine (hormone) disruptors that can have estrogenic effects (6). Disrupting your endocrine system with these chemicals can result in infertility, premature ovarian failure, and non-reproductive disorders (7).
Are you struggling to lose weight, craving foods you shouldn't, and finding yourself fatigued and unable to focus? Chances are, your Hormones are out of whack.
Get our FREE Guide to fixing your Hormones through the Paleo diet here!
4. Chemicals Classified as Carcinogens
The idea that something as innocent-looking as a dryer sheet could cause tumors seems surreal, but the facts ring true. Studies have shown that dichlorobenzene, a chemical used in dryer sheets to reduce static, can cause kidney and liver tumors. The Environmental Protection Agency also labels it a possible human carcinogen (8). [tweet_quote]Studies have shown that dichlorobenzene, a chemical used in dryer sheets to reduce static, can cause kidney and liver tumors.[/tweet_quote]
Other chemicals in dryer detergents, like benzyl acetate, have been shown to induce liver tumors and gastric neoplasms in mice. According to one study, the incidence of cancer appears to increase with prolonged use, with "significant incidence of carcinoma" being observed after two years of exposure to benzyl acetate (9).
5. Environmental Damage
It turns out the chemicals in dryer sheets are more than just a personal concern. A 2011 study found that these carcinogenic chemicals leak into the environment and air through laundry vents. What's even more concerning is that these chemical emissions go unregulated, unlike other forms of pollution.
The study mentions that seven chemicals coming out of laundry vents are considered "hazardous air pollutants" that linger in the air, go down drains, and seep into lakes and rivers (10).
---
What to Use Instead of Dryer Sheets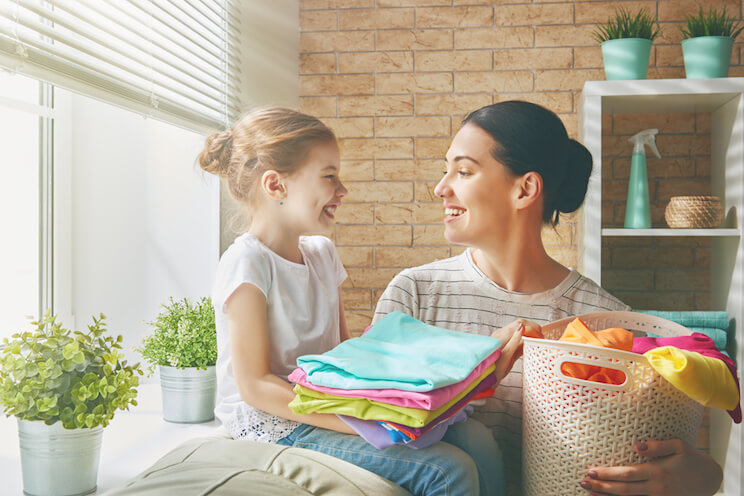 Don't worry. Ditching commercial dryer sheets loaded with chemicals doesn't mean you still can't have fresh-smelling, soft clothes. Luckily, there are many natural and easy substitutes for dryer sheets that will do the job just as well – without the toxic overload.
Vinegar Fabric Softener
Vinegar is excellent for softening fabric. Simply add 1/2 cup of white vinegar to your load during the rinse cycle.
Hypoallergenic Dryer Balls
Add a rubber or wool dryer ball to your load (just make sure there are no hidden chemical ingredients). These help reduce static, soften fabric, and fluff your clothes.
Switch to Natural Fabrics
This is an option if you're concerned about static cling, since polyester and other fabrics tend to create static. Think about gradually switching to natural fabrics like 100% cotton.
---
DIY Dryer Sheets
You can also make your own toxic-free dryer sheets at home! It's super easy and so much better than most commercial options. We've included a homemade recipe below you can start using today to help keep your home natural and safe.
Megan Patiry
Homemade Dryer Sheets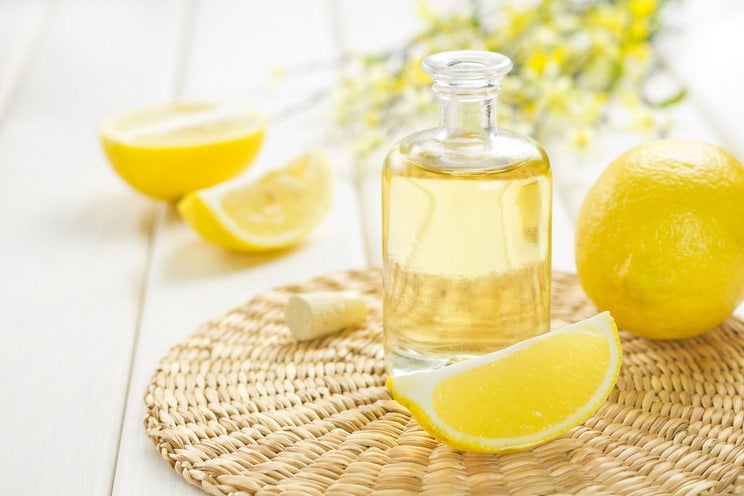 Homemade Dryer Sheets
If you prefer the more traditional feel of tossing a dryer sheet into your laundry load, you'll love this DIY recipe.
Tools
Cotton cloths (cotton dish towels or old cotton T-shirts cut into small squares will work as well)

Sealable jar
Ingredients
10-12 drops of lemon, orange, geranium or lavender essential oil

1/2 cup white vinegar
Instructions
Cut your cloths into small squares, making them small enough to stack nicely in your jar.

Combine the vinegar and essential oils in a small bowl.

Pour the mixture over your cloths in your jar until damp (not soaked).

To use, remove a cloth from the jar and wring out any excess liquid before tossing it in your dryer.

Re-use your cloths by removing them from the dryer and placing them back into your jar to soak up excess liquid. You can repeat this until your sheets start drying up; once they do, repeat the entire recipe.

(Read This Next: 10 Toxins Hiding in Your Furniture & 5 Ways To Get Rid Of Them)