This homemade citrus burst facial toner will leave your face feeling fresh, clean, and sweet-smelling.
One of my favorite gifts I ever received growing up was a natural lemon facial toner. It helped clean my face, reduced dark circles, and helped my acne scars fade. Since I'm trying to avoid bringing glass and plastic into my house whenever possible, I decided to create my own version of my once-coveted facial toner.
Want naturally radiant skin? We've created a FREE guide to give you the best tips & tricks for natural skincare. Click here to grab your copy!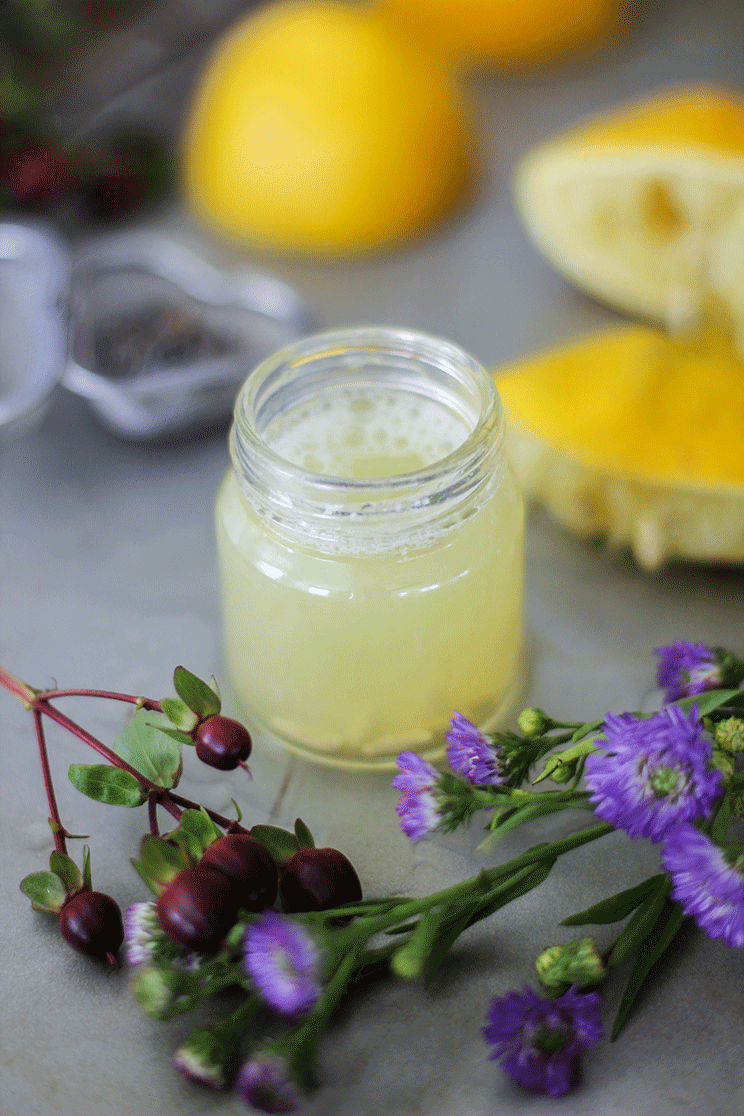 Learn how to make a Paleo facial toner infused with lemon and oranges. This Paleo-friendly toner is super easy to make, and you can customize it based on your skincare needs. Here's what's in it:
Lemon
As a natural exfoliator, lemon will be the base of this recipe. Not only does lemon make this astringent smell phenomenal, it'll help brighten your face by removing dead skin and promoting firmness.
Orange Slices
We'll top this recipe off with infused orange slices. Oranges help keep your skin clear, unclog pores, and prevent both acne and wrinkles. It also leaves your face with a cool, fresh tingle.
Almond Oil
A common carrier oil (which dilutes essential oil without changing its therapeutic benefits), almond oil is known for its ability to protect skin against UV radiation damage. It's great for maintaining soft skin without an oily residue. (1)
Destiny Lalane
Homemade Citrus Burst Facial Toner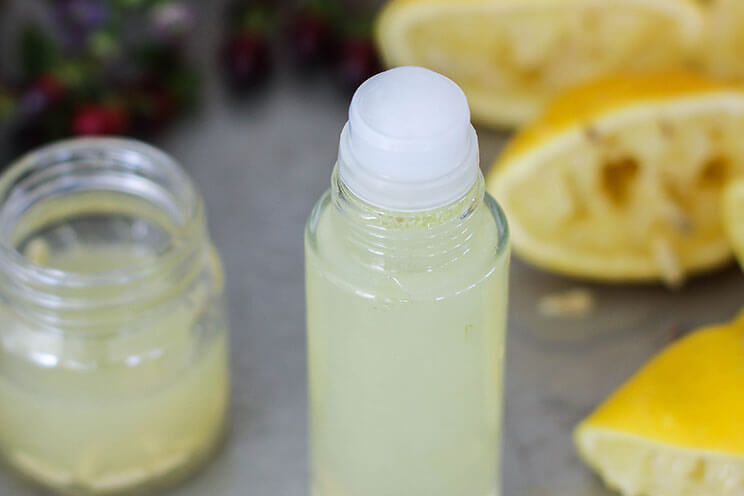 Cook Time:
5 mins
5 minutes
Prep Time:
5 mins
5 minutes
Homemade Citrus Burst Facial Toner
This homemade citrus astringent will leave your face feeling fresh, clean, and sweet-smelling.
Tools
Spray bottle

Funnel

Bowl

Cutting board

Knife
Ingredients
2 fresh lemons

1 T filtered water

½ T almond oil

1 T vegetable glycerine

4 drops orange essential oil

1 t fractionated coconut oil
Instructions
Place the cutting board in front of you with a small bowl on top.

Cut two lemons in half, and remove the seeds. Juice both lemons, and remove any seeds that may have fallen into the lemon juice during this process.

Add almond oil, filtered water, vegetable glycerine, and orange essential oils into the bowl, and mix.

Funnel the serum into your container.

To use: wash your face and apply before bed.

To store: keep in a cool or room-temperature location. I personally store mine in my fridge, and apply it before bed.
Beauty Tips:
If you have sensitive skin, I recommend using more water and less lemon juice. If you have oily skin, mix a few drops of tea tree oil into this recipe. If you have dry skin, I recommend adding a few drops of rose water into this mix.


(Read This Next: Homemade Natural Eyeliner with Activated Charcoal & Coconut Oil)