Make post-workout muscle recovery a breeze with these easy and healthy sweet potato turmeric muffins.
Grabbing a quick post-workout snack is a must for any busy athlete. You need a snack that's convenient and tasty without the fuss. Muffins make a compact grab-and-go treat that curbs hunger and also helps replenish glycogen in muscles. But just any old muffin won't do.
Love turmeric recipes? Get our free turmeric recipes cookbook here!
Traditional muffins often have a ton of added sugar and are full of unhealthy fat sources. Instead, opt for a homemade muffin that's filled with complex carbs and nutrition. Luckily, Paleo-friendly sweet potatoes fill the bill perfectly.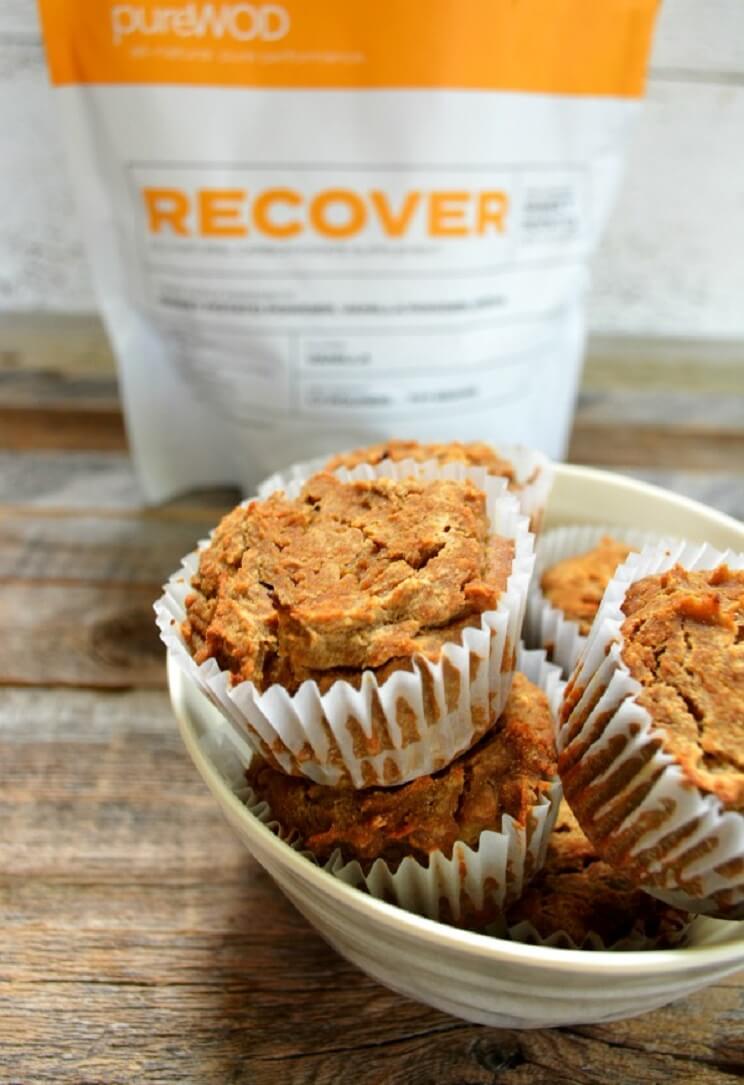 For this recipe, we used PureWOD Recover Sweet Potato Powder as our base. When you're on the go, their Recover Powder is a lifesaver after a grueling workout. Each scoop equals one whole sweet potato and contains only three ingredients: organic sweet potato, vanilla and Paleo-approved stevia. Since they slow-cook and freeze-dry the sweet potatoes, you get all the phytonutrients, fiber, vitamins and minerals. A few scoops of this powder and you have the key to the optimal post-workout muffin.
Sweet potato powder, much like coconut flour, can absorb a lot of the liquid in recipes, resulting in a dry product if you don't compensate for that absorption by adding extra moisture. The batter for these turmeric muffins includes ripe bananas, coconut oil, and cinnamon for added flavor and to keep the muffins moist. Be sure to mash the bananas until very smooth so that they blend throughout the batter without any big chunks. Eggs add protein to boost your post-workout recovery.
Bake for 45-50 minutes, checking with a toothpick in the center to ensure they are cooked all the way through. If not, let them cook an additional 10 minutes. Enjoy these turmeric muffins with a pat of grass-fed butter or a drizzle of coconut oil, kick back and relax. You've earned it.
Jennafer Ashley
Sweet Potato Turmeric Muffins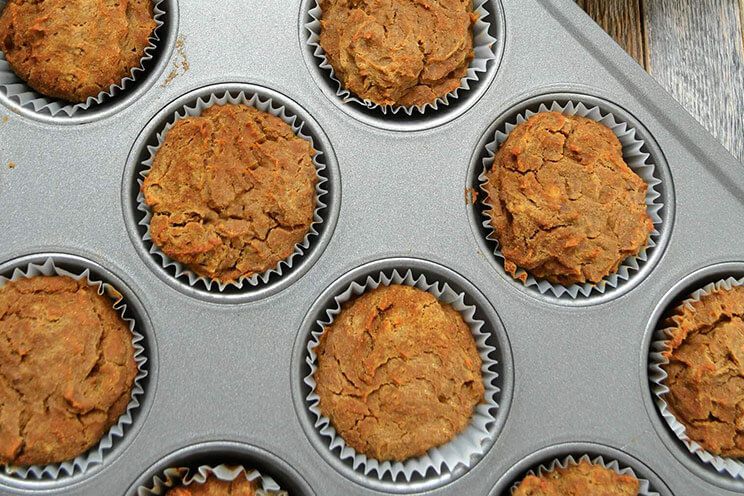 Cook Time:
45 mins
45 minutes
Prep Time:
15 mins
15 minutes
Sweet Potato Turmeric Muffins
Make post-workout muscle recovery a breeze with these easy and healthy sweet potato muffins.
Ingredients
1 ½ cups PureWOD Recover Sweet Potato powder

2 eggs

1 cup unsweetened coconut milk

1/4 cup coconut oil, melted

2 ripe bananas

2 t ground turmeric

1 t cinnamon

1 t baking powder

1/4 t sea salt
Instructions
Preheat oven to 350°F. Line 12 muffin tins with paper liners.

In a large mixing bowl, mash bananas with a fork until mushy. Whisk in eggs and unsweetened coconut milk.

Add PureWOD Recover Sweet Potato Powder, melted coconut oil, turmeric, cinnamon, sea salt and baking powder. Stir until well combined.

Use a 1/3 cup measuring scoop or large spoon to scoop batter into muffin tins.

Bake for 45 minutes or until toothpick inserted into center of muffin comes out clean. Allow muffins to cool 15 minutes.


(You'll Also Love: Heavenly Paleo Banana Muffins)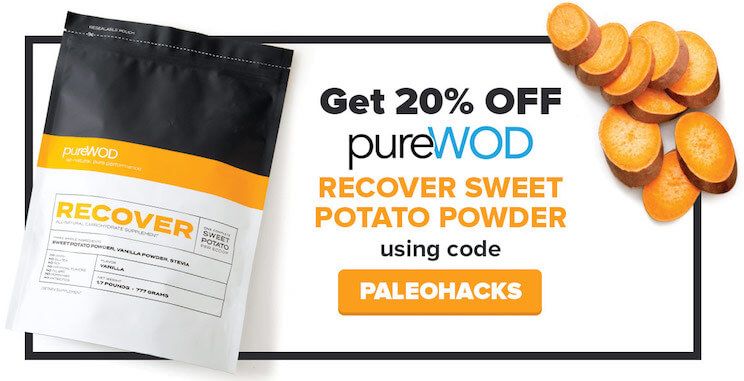 This post is sponsored by our friends at pureWOD. Our goal is to always bring you healthy, Paleo-friendly articles that we know you'll love. We only feature trusted brands approved by the PaleoHacks team.