These Paleo Banana Muffins are sweet, moist and incredibly scrumptious! They are a delicious reminder of banana bread and cake but presented in a tasty bite-sized version.
The banana and chia seeds (or flaxseeds) work well together as a binder alongside the ground almonds making these gluten-free and egg-free muffins a super hit for many to enjoy.
The muffins are packed with fiber and healthy fats from the seeds. So if you fancy a spot of baking during the weekend, give these Banana Muffins a go – the sweet aroma and flavor will win you over!
Love almond flour recipes? Get our free almond flour recipe cookbook here!
Rebecca Hughes
Heavenly Paleo Banana Muffins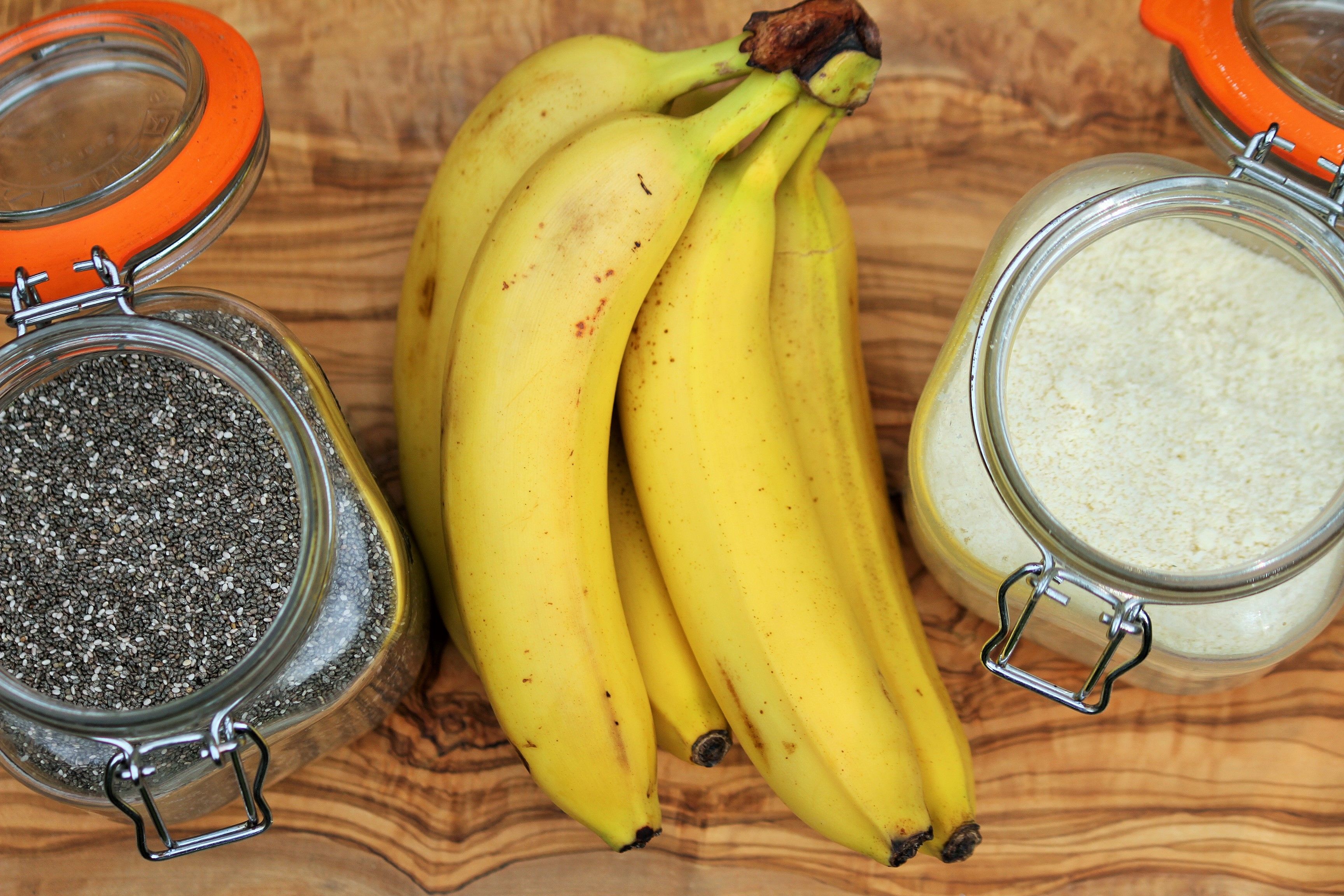 Cook Time:
13 mins
13 minutes
Prep Time:
15 mins
15 minutes
Heavenly Paleo Banana Muffins
Ingredients
3 cups ground almonds

2 t baking soda

1/2 t sea salt

4 T coconut oil

2 T chia seeds or flaxseeds, plus 6 T water

2 ripe bananas, mashed

1 T vanilla extract

1 T ground cinnamon

4 T honey or maple syrup
How to Make It
1. Preheat the oven to 350°F.
2. Add 10 to 12 paper muffin cups to a muffin baking tray.
3. Mix 2 T of chia seeds, or ground flaxseeds, with 6 T water and place in the fridge for 15 minutes.
4. Combine all of the ingredients in a large bowl and mix together. Add the chia seed or flaxseed mix to the ingredients and combine everything together to form a batter.
5. Spoon the batter into the muffin paper cups and smooth the tops with the spoon.
6. Place in the oven and bake for 13 to 15 minutes, or until lightly golden brown on top. Place a skewer in the center of a muffin and if it comes out clean, it's ready.
7. Remove from the oven and allow to cool in the tray.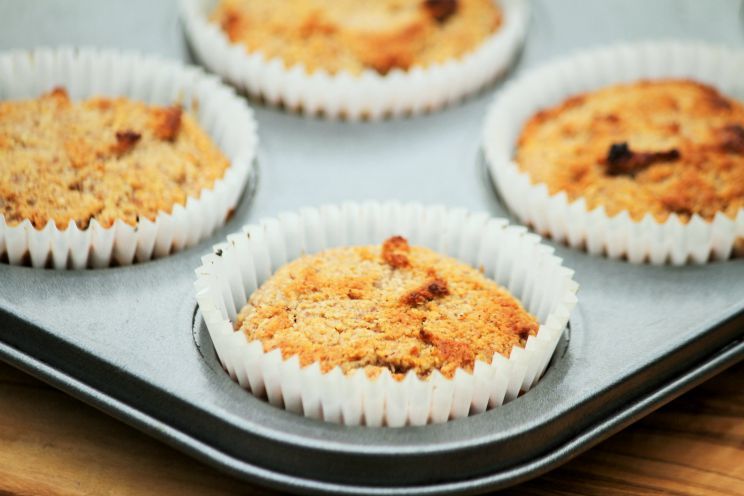 8. The muffins may be slightly moist in the center, so leave them to set before indulging.

(You'll Also Love: 31 Deliciously Healthy Paleo Muffin Recipes)