Not getting enough sleep can have serious consequences on your health, including impaired memory, increased stressed and can even shrink your brain. Here's what happens to your brain when you're sleep deprived.
The yawing. The bleary eyes. The constant trips to the coffee pot, as well as counting down the minutes until you can leave work, go home, and melt on the couch.
All of us have been sleep deprived at some point. Sleep deprivation makes trying to power through work and life's other obligations feel like a chore.
Want to train your brain to be happier and healthier?
Click here to receive our FREE 7-Day Meditation Challenge!
Sure, you know the effects on your body all too well. But how does sleep deprivation affect your brain?
The insights from the latest research are startling.
Sleep Deprivation Affects Millions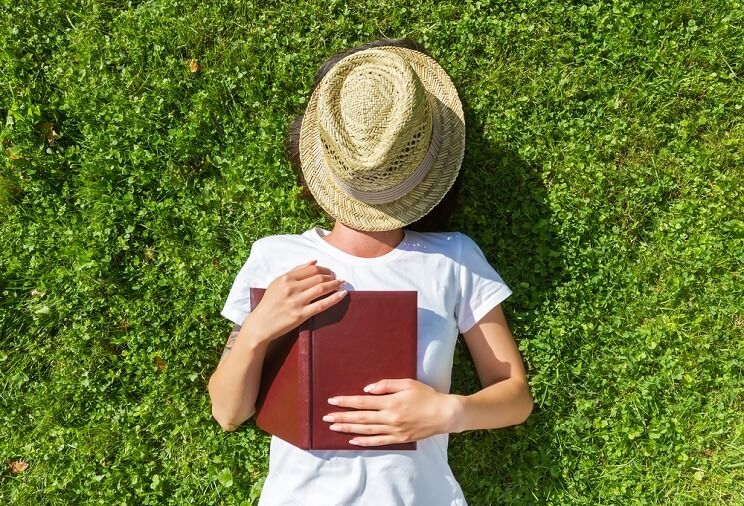 Scientists debate the purpose and benefits of sleep, but there's one thing they can all agree on: sleep deprivation is absolutely terrible for a whole lot of reasons. One study found that sleeping fewer than six hours a night for just one week caused changes to more than 700 different genes (1)!
Most of us need between seven and nine hours of sleep each night (2). Unfortunately, at least 30 percent of us (probably more) aren't getting nearly enough (3). Millions of people are putting their health at risk.
There isn't a universal definition of "sleep deprivation" because everyone needs slightly different amounts. But it's usually considered to be whenever you get less sleep than you need to feel awake and alert. If you've ever worked a few double shifts in a row or pulled an all-nighter, you know sleep deprivation when you feel it.
Sleep Deprivation Effects on Your Brain
We're all well aware of the physical symptoms of fatigue that arise when we don't sleep enough. But the effects on our brain are much deeper. It's complicated, and researchers are still in the early stages of figuring out exactly how it all works, but our understanding has increased exponentially from a few decades back. [tweet_quote] Not getting enough sleep? Your memory, ability to focus and even your emotions will be manipulated.[/tweet_quote]
The more we learn about these effects, the more essential sleep seems. If we're used to powering through the week on less than we need, the serious impact on our brains should give us reason to pause and reflect.
Through the use of brain imaging technology, like functional magnetic resonance imaging (fMRI), scientists are able to visually compare the brains of people who are sleep deprived with people who aren't, and pinpoint the differences.
These symptoms can appear in as little as 16 hours without sleep and escalate rapidly with time (4). Here are some of the most important ways sleep deprivation affects your brain:
Sleep Deprivation Impairs Memory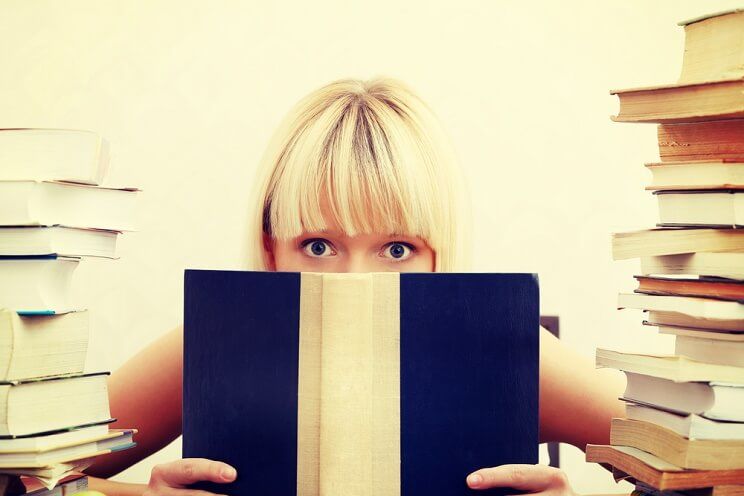 Sleep is essential for consolidating memories. While the exact mechanisms of how the process works are still a mystery, researchers have pegged the hippocampus, amygdala, and neocortex as especially important for memory consolidation. All of these areas in the brain are "in a highly activated state" during sleep (5).
Getting enough sleep is even more crucial after learning new skills. Post-learning sleep reactivates new information and consolidates it into long-term storage, where it's integrated with your past experiences. This is important whether you're learning verbally or learning a procedural skill; it is even important with emotional memory and spatial navigation (6).
Researchers from the University of Bristol in England discovered just how devastating the effects of sleep deprivation can be. In a study of flight attendants who worked long international flights, they found that the flight attendants with less time off had increased cortisol (the stress hormone) levels. With time, the massive cortisol burst actually shrunk the temporal lobe in the attendants' brains – a region crucial to memory (7).
Anyone who doesn't get enough sleep is exposed to this risk, but people who have their sleep disrupted often (emergency workers, new parents, etc.) are especially vulnerable.
Sleep Deprivation Makes You More Emotional (and Less Emotionally Intelligent)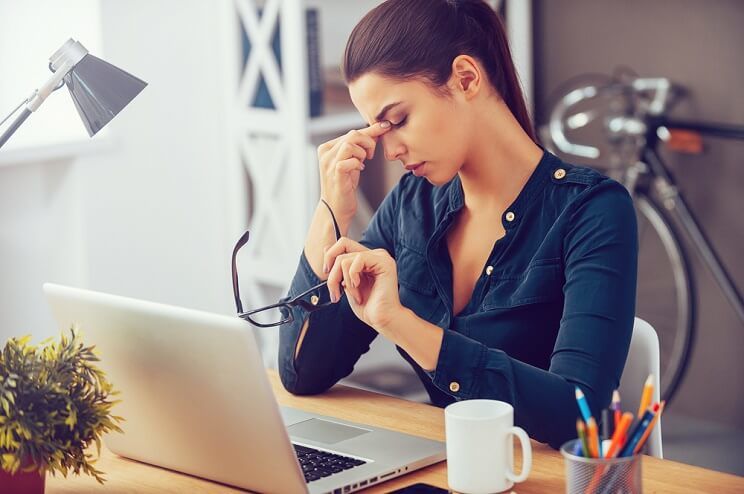 You've probably felt cranky after those all-nighters or red-eye flights, and with good reason. Sleep deprivation can actually impair your emotional ability to cope with life's challenges – and even degrade your emotional intelligence.
A 2007 study from Harvard and the University of California, Berkeley, explored the neurological connections. Researchers used fMRI and found that the amygdala, the emotional center of the brain, was about 60 percent more active in sleep deprived people than those who had enough sleep (8). According to Dr. Matthew Walker, the lead author, "It's almost as though, without sleep, the brain had reverted back to more primitive patterns of activity, in that it was unable to put emotional experiences into context and produce controlled, appropriate responses." (9). [tweet_quote] Without sleep, your brain reverts into almost primitive patterns of activity.[/tweet_quote]
When the amygdala goes into overdrive, the prefrontal cortex (which controls logical reasoning) isn't able to calm down the fight-or-flight response. Instead, sleep deprived amygdalas connect to the locus coeruleus, an ancient part of the brain that releases noradrenalin to handle threats to survival.
Even stranger, sleep deprivation can destroy emotional intelligence. One study showed participants a series of images: neutral and negative. The well-rested group's amygdalas only fired when they saw a negative image. But the sleep deprived group had their amygdalas activate when they saw every image (10). In other words, you lose the ability to understand what's truly important. Everything seems like a big deal!
Sleep Deprivation Destroys Your Ability to Focus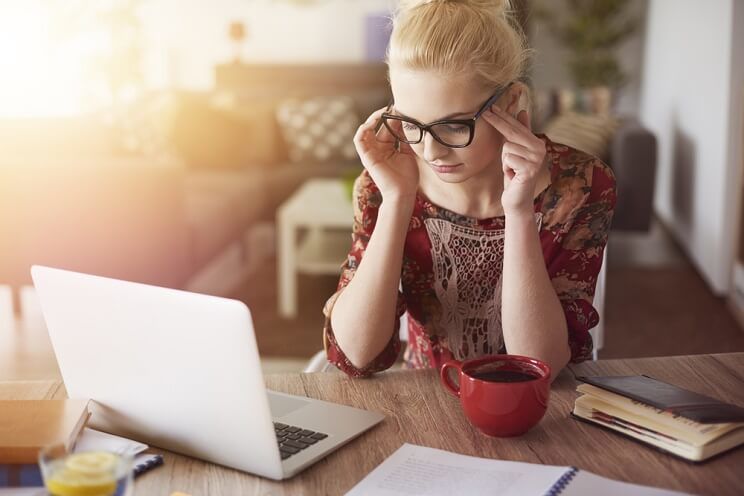 Your ability to focus is one of the first things to go when you don't get enough sleep. You find yourself zoning out during meetings, or not being able to get through mentally challenging tasks like you usually do.
Why?
It comes down to decreased brain activity in the thalamus (a structure involved with alertness and attention), as well as the prefrontal cortex (which also influences alertness, attention, and higher order cognitive processes). A study published in the Journal of Sleep Research used positron emission tomography and a chemical marker to measure the metabolic rate in the brain and neuron synaptic activity (11).
The researchers had sleep deprived people perform serial addition/subtraction tasks and measured their cognitive performance. Just 24 hours without sleep led to significant decreases in the cerebral metabolic rate, particularly in the thalamus and prefrontal cortex. In other words, their brains literally slowed down.
When the same researchers used the same methods to study even longer sleep deprivation times (48 and 72 hours), things got even worse. Activity in the thalamus and prefrontal cortex continued to drop off, and so did the participants' alertness and cognitive performance (12).
Making a few more typos or zoning out during a meeting might not seem like a huge deal. But it can turn get dangerous if you get behind the wheel of a car or take on other activities that require your full attention.
Sleep Deprivation Causes You to Overlook Risk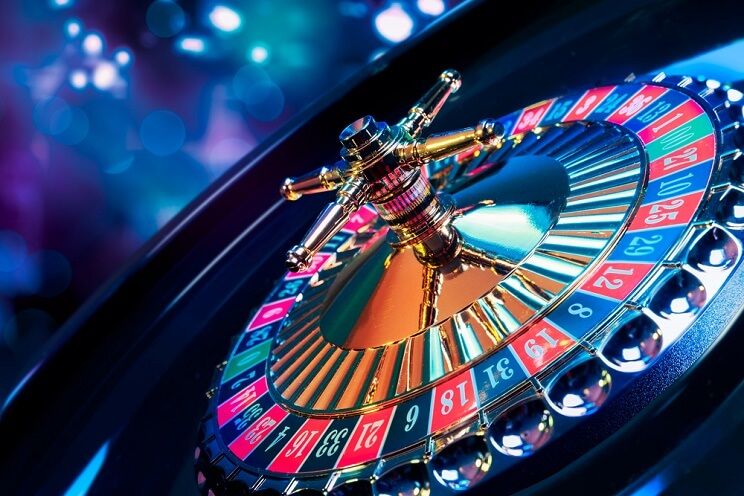 Sleep deprivation doesn't just make you feel like garbage. It can also influence you to make decisions you wouldn't normally make – choices that make things even worse.
Duke University researchers had a group of sleep deprived adults perform a bunch of economic decision making tasks twice (13). The first time, the subjects did the tests after a normal night's sleep. But in the second, they did them after staying up all night.
The Duke researchers used MRI during both tests. They found increased activity in the ventromedial prefrontal region (which assesses positive outcomes) and decreased activity in the anterior insula (which assesses losses) (14). [tweet_quote] Sleep deprivation leads to impulsiveness. Stay away from the casino and the fridge![/tweet_quote]
When the subjects were sleep deprived, they became much less sensitive to losses and made riskier decisions to pursue gains. You can see why staying up gambling in a casino might not be such a great idea (15).
Not sleeping enough leads to increased caloric intake, portion sizes, impulsiveness in response to food cravings, and weight gain (16, 17). Researchers have attributed this to increased brain activity in the reward centers – the putamen, nucleus accumbens, thalamus, insula, and prefrontal cortex (18).
Sleep Deprivation Slows Your Cognition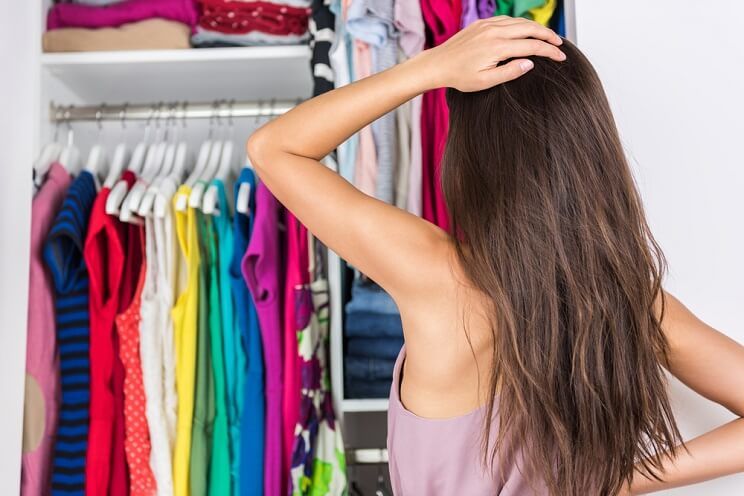 We already covered how not sleeping enough destroys your ability to focus. But even when you do manage to pay attention, you aren't as effective because your cognition suffers.
Your working memory is the part of your short-term memory concerned with immediate perceptual and linguistic processing. You need it to make decisions and solve problems to get through the day.
Unfortunately, working memory takes a big hit when you're sleep deprived. Numerous studies found that sleep deprivation led to less accuracy, speed, or both when performing cognitive tasks (19). When fatigued people are forced to make a trade-off between speed and accuracy, the effect is devastating.
Researchers have linked impaired working memory to decreased activity in the parietal lobe (20). This explain why every mundane task seems a little harder – and slower – than normal when you're tired. Minor decisions (which outfit to wear, what to eat, etc.) become more stressful. You end up even more tired than before, creating a vicious cycle.
Sleep Deprivation Deteriorates Conversational Skills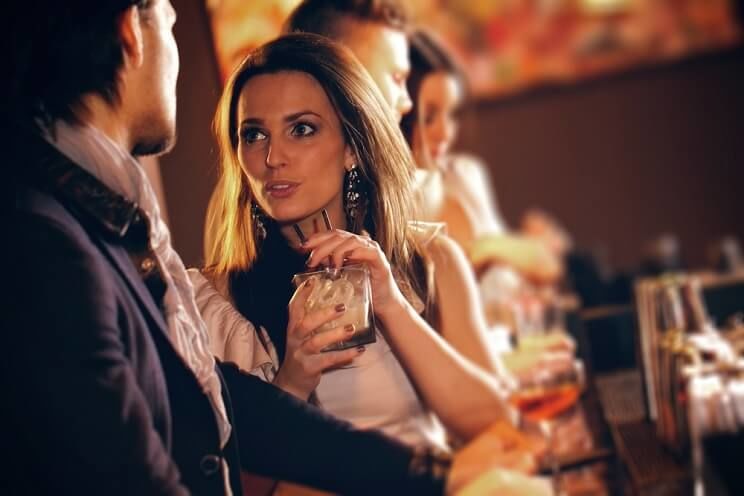 Not sleeping enough even makes just getting through a conversation difficult. While you usually charm people with your wit and effortlessly switch between topics, now it becomes a chore to express yourself.
Our conversations rely heavily on divergent thinking, the ability to flow between ideas and change directions accordingly. Scientists have been interested in how this deteriorates after a lack of sleep for a long time now. [tweet_quote] If you're not well-rested, you won't be the witty, charming person you normally are! [/tweet_quote]
Recent research reveals just how the process works. Study participants performed the "Alternate Uses Task," where they listed as many uses for a common object they could think of. They did this twice: once well rested, and the other sleep deprived. Researchers used fMRI both times, and found increased activation in the left inferior frontal gyrus when the subjects were sleep deprived (21).
Because divergent thinking is demanding on the prefrontal cortex, and activating the inferior frontal gyrus interferes with some of the processes there, we lose our quick wit and conversational fluency.
Giving Sleep the Attention It Deserves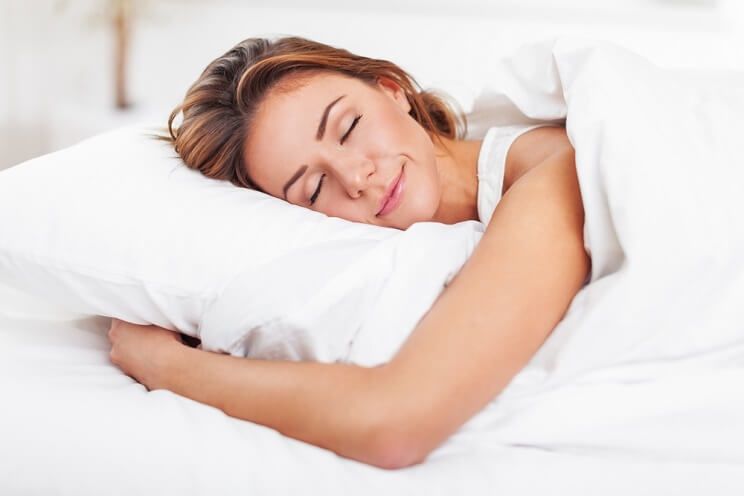 Not getting enough sleep is torture, physically and mentally. You have to wonder why so many of us keep doing it to ourselves!
It's time to give sleep the attention it deserves – just like our Paleo ancestors did. Getting enough shuteye will help you think clearly, tackle challenges, and learn (and remember) plenty of cool new stuff along the way. With that and a proper diet, you can seize every minute and live life to the fullest.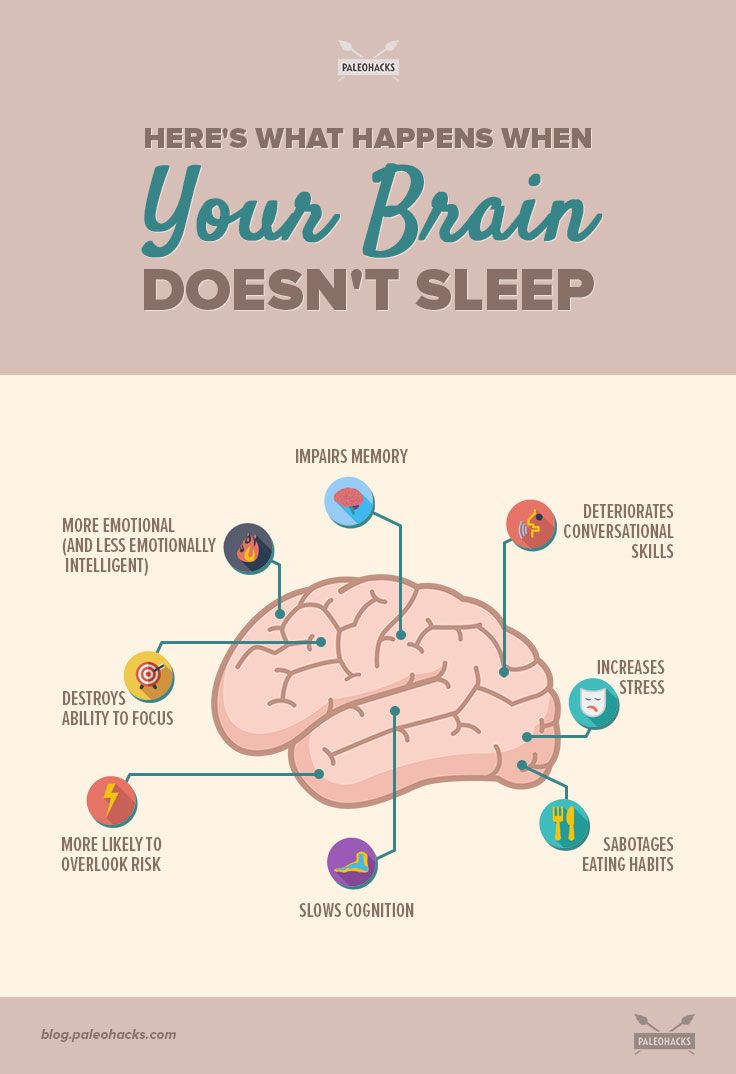 Watch the Video Below!

Do you think you're sleep deprived? Which mental and emotional effects have you noticed during times when you don't get enough? Leave a comment below and share your experience!
(Read This Next: 8 Tips for Better, More Effective Sleep)