How many times have you opened up your fridge excited to cook a great recipe only to find that most of your ingredients have gone bad? Maybe you should have thought to freeze them!
Going to the farmer's market to buy fresh produce once a week can yield lots of tossed food by week's end, especially if you live a busy life. Makes it really easy to justify saying, "Screw it!" and grabbing a less than ideal quick meal down the street, right? But what if most of your dinner's ingredients were already chopped and frozen, ready to be thrown in a pan to heat up and go?
Freezing certain foods is one of the best hacks to having ready-to-go Paleo foods.  Here are some suggestions of items you can safely freeze that will make your life easier when you want to whip out a meal in times of temptation:
Want to go Paleo? Not sure where to start?
Start with this FREE Paleo For Beginners Guide Today!
1. Onions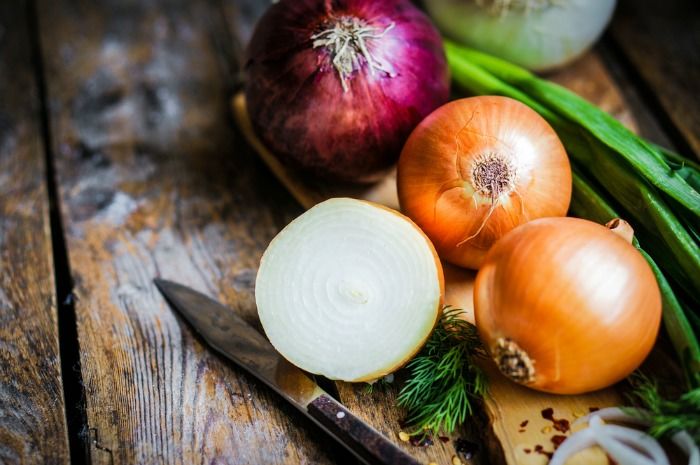 Onions provide great flavor to make almost any dish less boring than it was before. Once I get my onions for the month, I chop them up, throw them in a Weck Canning Jar, and forget about them until I need them to enhance some veggies. I do this with regular onions, green onions, leeks, and even red onions for salads.
2. Meats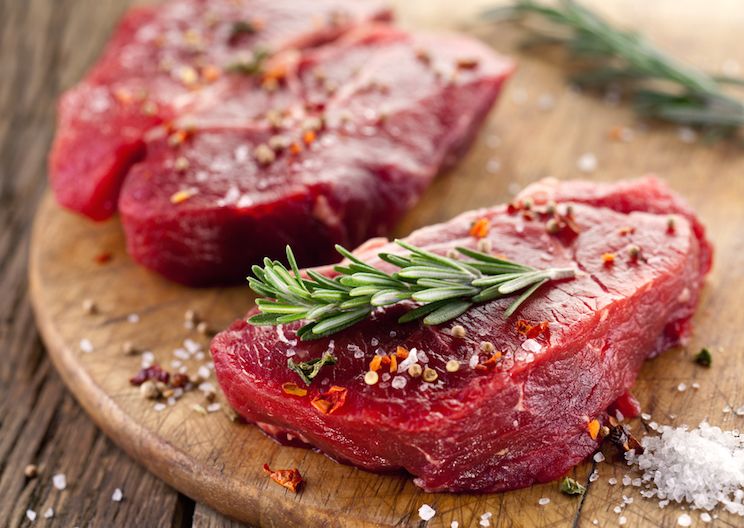 Whenever I come home with new grass-fed meat or cage-free whole chickens, I spend an extra 20 minutes cutting everything into single servings. This saves me SO much time in the future. It also spares me the hassle of defrosting a whole chicken only to cook up one leg quarter. [tweet_quote] Try freezing organ meat mixed with ground beef for a flavorful burger patty.[/tweet_quote]
When you buy meat in bulk, consider how much you would consume in one meal, and then package accordingly. Make sure you have a marker handy for writing items and dates on your freezer bag! When you're ready to defrost, take it out in the morning, let it sit in the fridge (still wrapped in the freezer paper), unwrap, and cook. Briskets and tougher meats should be defrosted a day in advance if you plan on putting them in the oven/crock pot for many many hours, though. Ground meats and organs can be pre-mixed and made into one serving hamburger patties. Some people find that mixing in their organ meats with their ground muscle meat hides the flavor and still gives them the nutrients they need. Great way to trick yourself (or your family) into getting those nutrient-dense organs! Tip: defrost those whole organs and onions at the same time. Plenty of onions and seasonings seems to be the key to tolerable organ flavors for me.
3. Berries/Fruit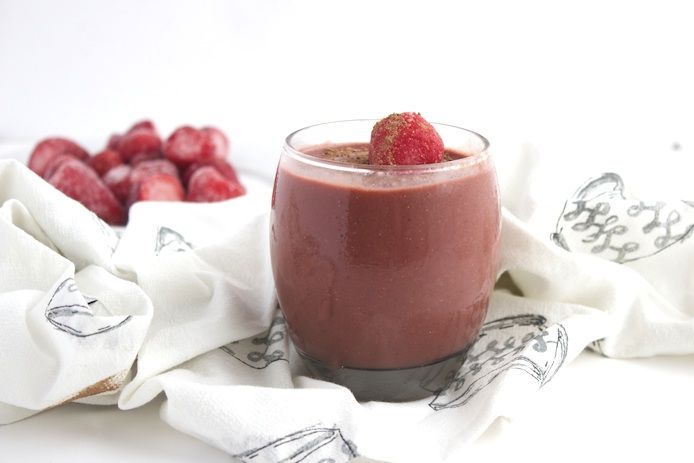 If smoothies are your thing, this is a great way to use up baskets of berries that you don't consume during the week. Simply freeze the berries whole or chop the fruit beforehand, if you prefer. Sometimes, when fruit seems to be on its way out, I'll chop off the spoiled parts of strawberries or apples so I can re-use the good stuff for a smoothie.
[tweet_quote] Freeze fresh berries to use as a delicious alternative to ice cubes in your next smoothie![/tweet_quote]
To make the smoothie, simply remove the fruit from the freezer, add in coconut milk, a banana, honey, whatever flavoring you want, and voila. No ice cubes necessary! If you're stumped for smoothie flavor ideas, we've got a great list of 20 amazing Paleo smoothies you can mix with frozen fruit.
You can also defrost berries for salads, baking into muffins, or just plain snacking.
4. Bones and Broth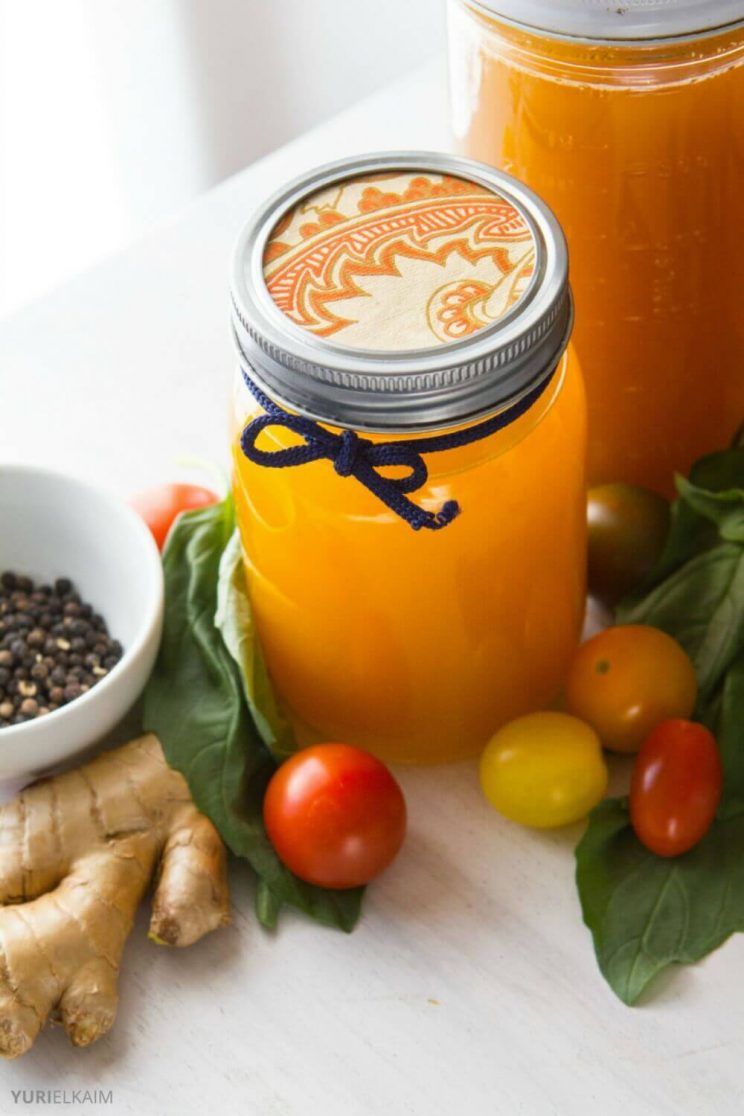 When I finish a whole chicken, it's usually over the course of many weeks. I don't want chicken bones lying around the house or taking up fridge space, so I will usually freeze them.
When I accumulate enough bones, I like to make one big pot of bone broth with my frozen onions and some fresh garlic and herbs. Then I freeze it in smaller jars and rotate them into the fridge as I drink them or make soup. Just add veggies and some meat. It'll be hard to justify going out to eat when you have a pot of soup to consume for 3 days!
Veggies that have extra parts (like carrot greens and kale stubs) make great veggie broth. Simply freeze until you have enough and then throw into a pot on the stove for a day.
5. Veggies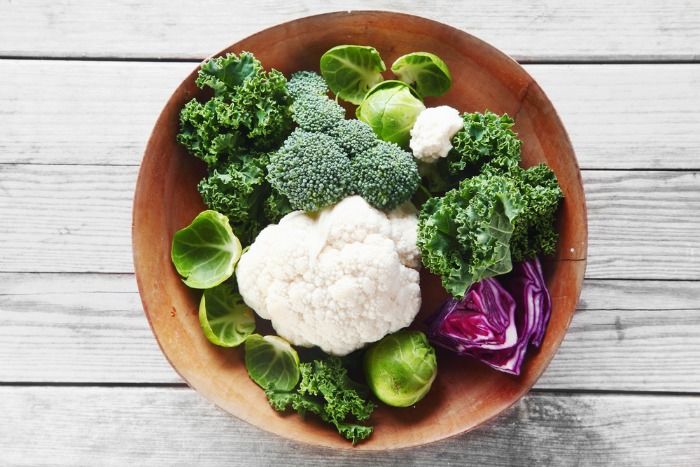 I personally consume all of my veggies fresh by going to the farmer's market once a week, but there are veggies you can freeze that will be ready quickly with less than 20 minutes on the stove. Pre-chopping and cutting off scraps will save you time.
6. Herbs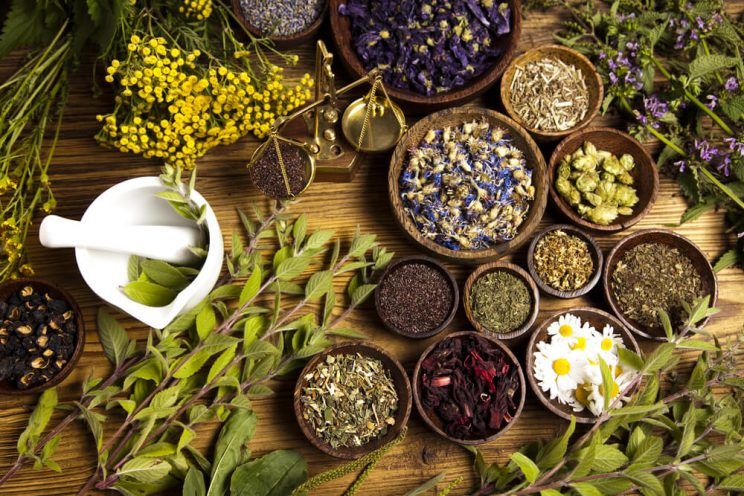 Frozen herb ice cubes. Best. Invention. Ever. This article outlines how you can freeze them in olive oil, but you can try it with water instead. Throw in the pan for flavor when you're in a rush or don't feel like chopping!
The Possibilities Are Endless…
Whenever you are cooking a meal, ask yourself if you can save a potential cheat day by freezing something. Whole meals? Kombucha? Butter? Nuts? The more thought you give to it now, the more likely you are to have a nutritionally optimal choice to default to. Even if you're wrong, or it doesn't work out like you thought, it's still better than the SAD alternative.
What else have you guys frozen that worked or didn't work? Post in the comments below!
(Read This Next: How to Read PLU Codes on Grocery Produce)