Use a dollop of pesto sauce to elevate zucchini noodles, or use as a dip for veggie sticks and bacon appetizers!
The great news about this recipe is that it contains a good amount of avocado – leading to higher energy levels and essential vitamins for your body. Low in sugar and high in monounsaturated fats, avocados can lower cholesterol levels and reduce the risk of heart disease and stroke.
Avocados are a healthy ingredient to include in your daily diet, but for those who aren't fans, no worries! The fresh basil mixed with garlic in this recipe creates such a savory Italian taste, you won't even notice you're eating the healthy stuff.
Want to go Paleo? Not sure where to start?
Start with this FREE Paleo For Beginners Guide Today!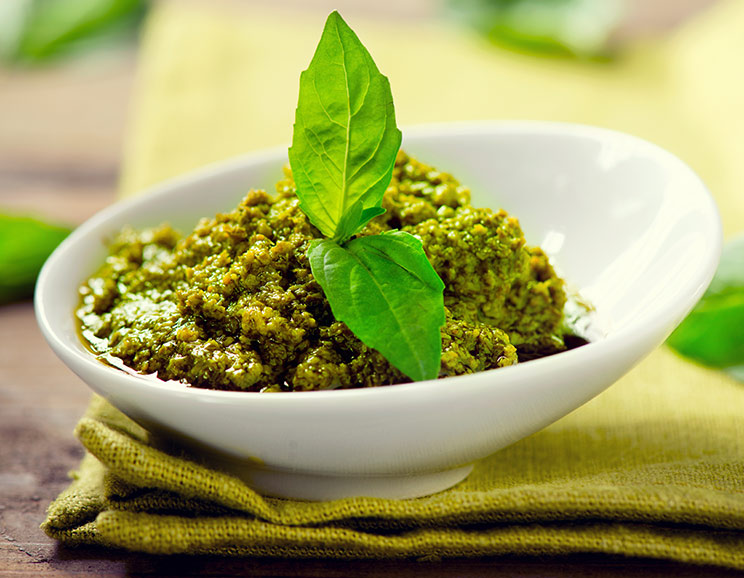 Try it next time you're making dinner for picky eaters and share your Paleo pesto creations in the comments below.
Tips:
This recipe works best with fresh basil straight from your garden. If that isn't available, and yours comes from the farmer's market or grocery, be sure that you are storing to preserve freshness. This means removing any plastic, wrapping it in clean paper towels, and storing it in the fridge for later. You really must use within two or three days to catch it before it turns black.
When tossing onto Paleo noodles, you needn't heat this sauce. It comes up to temperature from the heat of the noodles. Another great use for it is dolloped on top of a baked chicken!
Rebecca Maclary
Paleo Pesto Sauce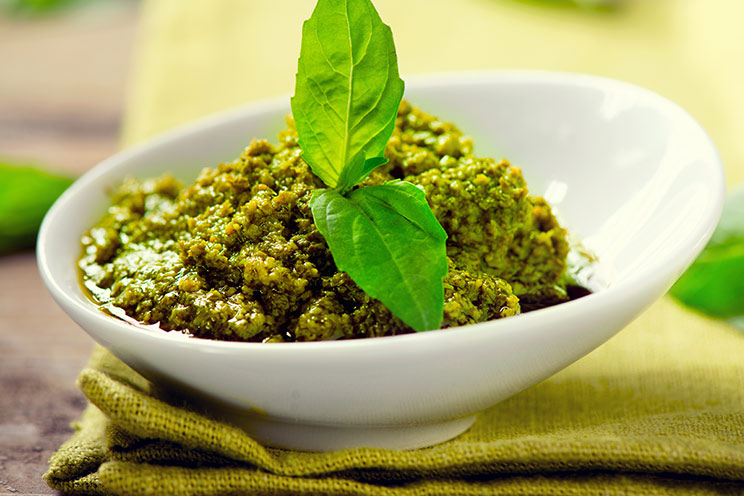 Cook Time:
5 mins
5 minutes
Paleo Pesto Sauce
This paleo pesto is fantastic on veggie noodles, baked chicken, and other delicious snacks.
Ingredients
1 1/2 cups of basil

2-4 cloves of garlic, peeled

1/8 -1/4 cup extra virgin olive oil

1 large ripe avocado, peeled and seeded

1 tablespoon pine nuts (optional)

Pinch salt
Instructions
Wash, trim and spin the basil leaves.

Dump the basil and the garlic into a small food processor and pulse a couple times.

Add the avocado and the pine nuts and pulse until combined, about one minute.

Slowly pour the olive oil into the food processor while pulsing. Be careful to watch the texture. You don't want soup and you don't want paste. You are looking for the sweet spot in between, so go slowly. You can always add more olive oil, but you can't remove an excess.
You'll Also Love: Simple Dairy-Free Pesto