If you've ever wondered if it's normal for your hands to feel tingly and strange first thing in the morning, here's what it could mean – and how to wake up your fingers along with the rest of your body.
People tend to sleep in a few common positions: back, stomach, or side. However, while we're sleeping, we often reposition our bodies without knowing. Sometimes this results in our hands or arms being folded or tucked in such a way that we get a pinched nerve. This is the most common reason why people wake with that numb or tingly feeling in their arms, hands, or fingers.
If this is the reason that you're feeling numbness and tingling, it should resolve itself when you change positions or massage it a bit to get the nerves "awake" again.
Suffering from a sore neck, back and shoulders? Get our mobility guide to ease pain and soreness.
Get The FREE Mobility Guide To Fix Your Pain Today!
What does it mean if it happens to you every morning when you wake up though, and not just occasionally? It could be that you're a really bad sleeper who has become accustomed to sleeping in odd positions, or, it could mean something else. Let's explore the causes of numbness and tingling when you wake from sleep.
---
6 Common Causes of Numbness and Tingling in the Morning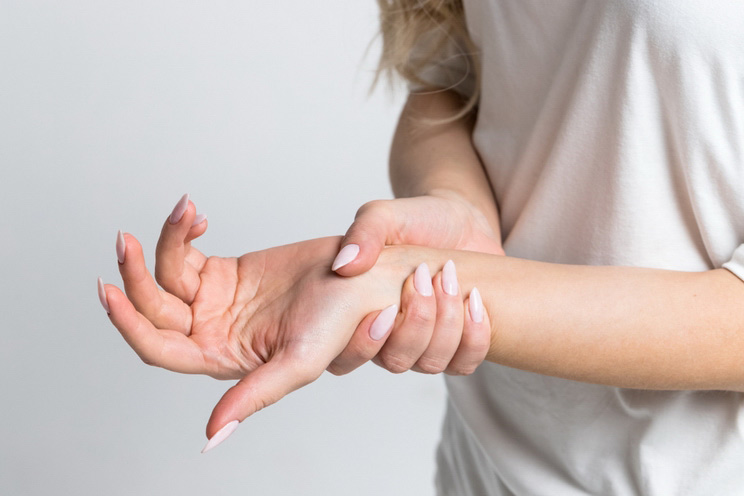 Diabetes
One of the most well-known causes of nerve problems, diabetes is associated with peripheral neuropathy, which means numbness or loss of feeling in hands and feet. This happens because the nerves lose their optimal function from the body's inability to properly use and store glucose. (1)
Pregnancy
Sometimes pregnancy can lead to numbness and tingling in the hands because of the way that the baby is rearranging internal organs as it grows. This can result in pressure on spinal nerves, which can lead to numbness or tingling in the hands. When it's caused by pregnancy, this type of issue usually resolves when the baby is born, but sometimes it can linger based on spine problems.
Spine or Core Problems
The spine has discs which provide a barrier between the bones of the spine. Sometimes these disc cushions can slip, either from an injury or a weak core which puts extra strain on the back or from the after-effects of pregnancy. (2) If you've developed a spine problem, the symptoms can show as middle or lower back pain, but they can also appear more in the neck, arms, and even sometimes the legs. Disc damage can cause nerve irritation that also might result in hand or wrist weakness.
Carpal Tunnel
Carpal tunnel syndrome results when the carpal tunnel (a nerve gateway in the wrist) sustains damage or is compressed, leaving the fingers with nerve communication problems. (3) This is commonly seen in people who use their hands in a way that is often repeated: people who play musical instruments, type frequently or otherwise work with their hands.
Thyroid Problems
Nerve symptoms are sometimes caused by side effects of low thyroid problems, like hypothyroidism or Hashimoto's thyroid disease. Thyroid problems that go undiagnosed and untreated can result in permanent nerve damage, like the peripheral neuropathy suffered by diabetes patients. (4)
Medication Side Effects
Some medications can either cause nerve damage or create symptoms of nerve problems. (5) These drugs include certain antibiotics, anti-cancer drugs, drugs that prevent seizures, and blood pressure medications. If you take one of these medications, make sure you talk to your doctor about the side effects.
---
3 Ways to Address Numbness and Tingling
If you're dealing with regular numbness and tingling, there are a few ways to address those prickly feelings.
Carpal Tunnel Hand Exercises
There are several types of hand therapy exercises which involve stretching fingers, rotating the wrist and palm, and generally stretching to produce a better nervous system connection. These are best done regularly to improve nerve communication and function. To get started, try these seven wrist exercises that prevent carpal tunnel.
Hand Brace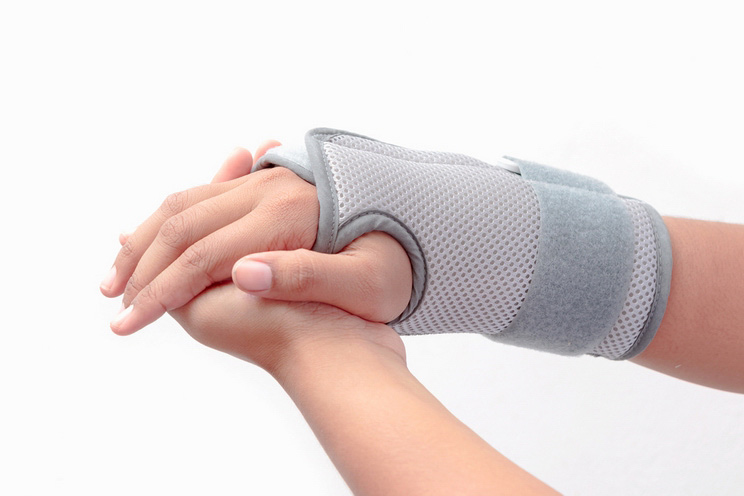 If you think your problems are from a poor sleep position or that your sleep position is worsening the issue, you can wear a hand brace at night to prevent your wrist or hand from getting into a compromised position. Different braces exist for various problems, so ask your doctor for a recommendation or try a few to see which produces a better result for you.
Hand braces are available at drugstores, health stores, and online retailers.
Tip: If you think that your sleeping tingling could be from carpal tunnel, try wearing a brace during the day to help correct poor positioning while using your hands or typing.
Physical Therapy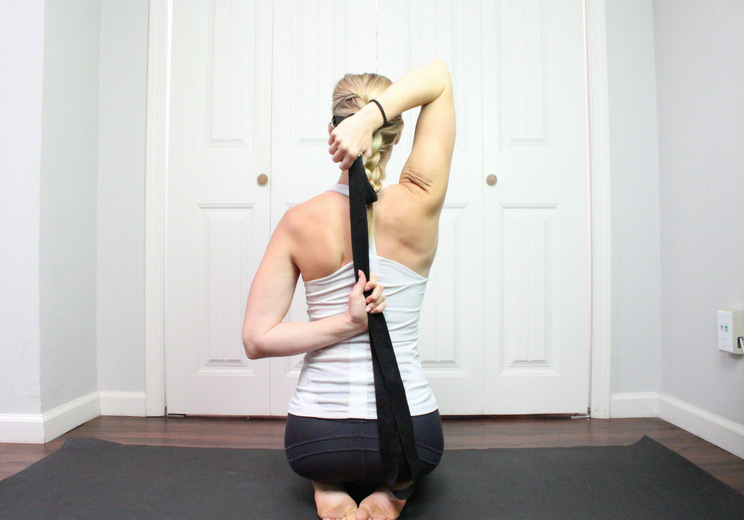 Certain types of exercise can help to address spine and core problems that might be causing numbness in the hands. These can be done with an in-person physical therapist or a doctor-approved program to strengthen the core, lengthen the spine, and strengthen the arms, hands, and wrists.
You can also try some of these dual-purpose exercises at home:
Depending on the cause of your numbness and tingling, yoga and other strength-based stretching programs might also help improve symptoms. You can even stretch out right in bed with these yoga poses!
---
When to See Your Doctor
If you deal with numbness throughout the day (not just after waking), your symptoms cause pain and/or interfere with daily activities, it could be associated with a more serious condition and warrants a visit to your doctor.
(Read This Next: 7 Pressure Points to Relieve Your Next Headache)