Go nuts with this No-Nut Nutella. It's quick, easy and totally heavenly! 
The best thing about this recipe is that it involves only three ingredients and is a homemade healthy chocolate spread. No food processor necessary, just a couple of minutes of your time and voila, it's ready to be devoured. It can be used in so many ways, but is especially good when spread on a slice of homemade gluten-free bread and topped on fresh fruit.
Rebecca Hughes
No-Nut Nutella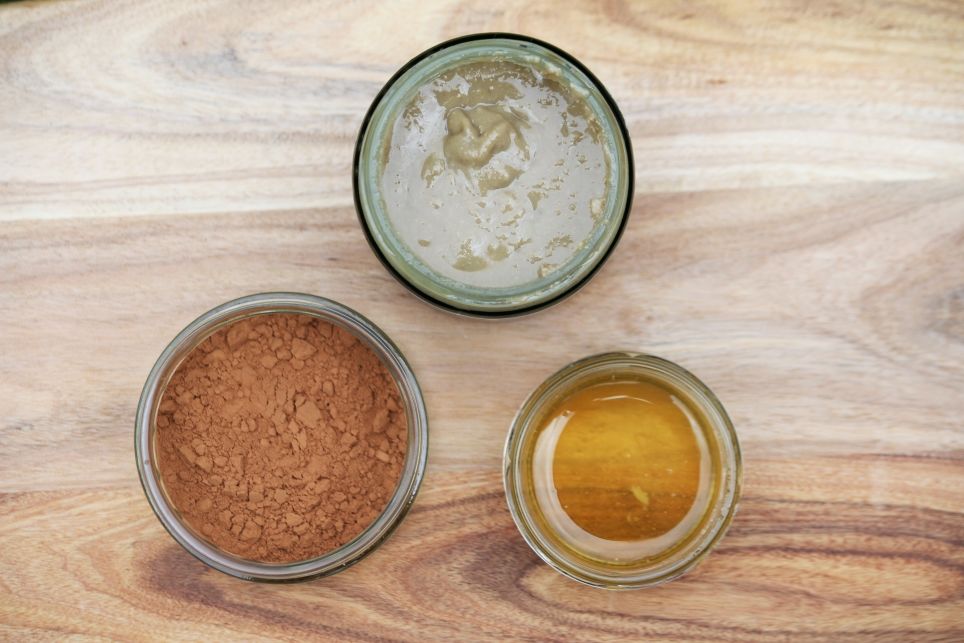 Prep Time:
5 mins
5 minutes
Serves:
Makes a full small jar
No-Nut Nutella
Ingredients
1/2 cup sunflower seed butter

2 T raw cacao or 100% unsweetened cacao powder

2 T honey or maple syrup
How to Make It:
1. Add all the ingredients to a bowl and mix thoroughly until combined.
Want to learn more about Paleo and how it can help you?
Grab our FREE "What Is Paleo?" Guide by Clicking Here!
2. Taste and adjust seasonings if necessary. If you need to thin the mixture, add sunflower oil or coconut oil (warmed to liquid consistency).
3. Enjoy with fresh fruit, homemade gluten-free bread, in a smoothie, or on a spoon!
Enjoy the Recipe Video below!
(You'll Also Love: Caramel Cheesecake Bites)