Flavorful and loaded with nutrients, the avocado is one of the healthiest foods you can add to your diet. Here's the best way to peel an avocado — and why it's so important.
Also known as an "alligator pear," avocados are a tropical fruit with lots of versatility. You can even use it as a beauty product!
This creamy fruit contains a good amount of monounsaturated fats that your body can easily burn for energy. Yet it is very low in sugar, making it one of the safest fruits to eat, especially if you're suffering from insulin resistance-related health conditions. And did you know that avocados pack even more potassium than bananas?
Curious about ketosis?
Click here to get the FREE Easy Keto Guide to learn the right way to go keto!
There's no denying that avocados should be a staple in your shopping list, but its important to use them wisely so they don't go to waste. Here are three simple tips to ensure that each avocado you buy is well worth your money.
How to Peel an Avocado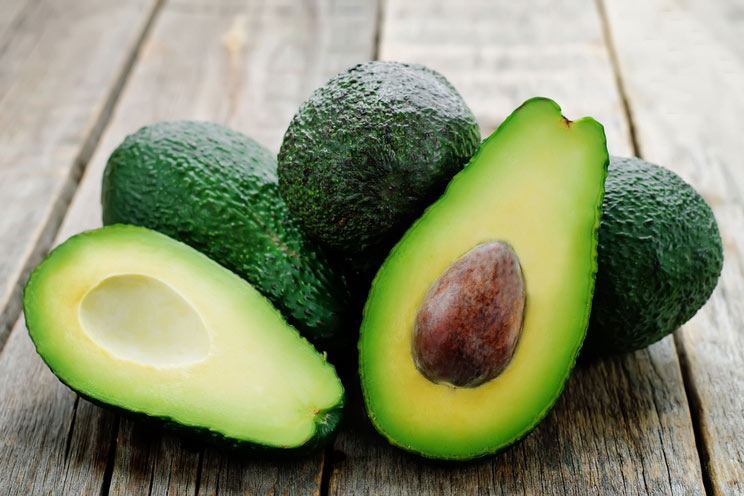 To you want to get all the nutrients the avocado has to offer, you must peel it properly. The green flesh that's closest to the skin has the greatest concentration of beneficial carotenoids, so you definitely don't want to be throwing any of that part away with the peel!
Here's how to properly peel an avocado:
Cut the avocado lengthwise, around the seed.
Separate the halves from the seed by holding each half and twisting them in the opposite directions. Remove the seed.
Cut each half lengthwise, then use your thumb and index finger to peel the skin off each piece.
From there, you can chop or mash up the avocado however you like.
Ways to Eat Avocados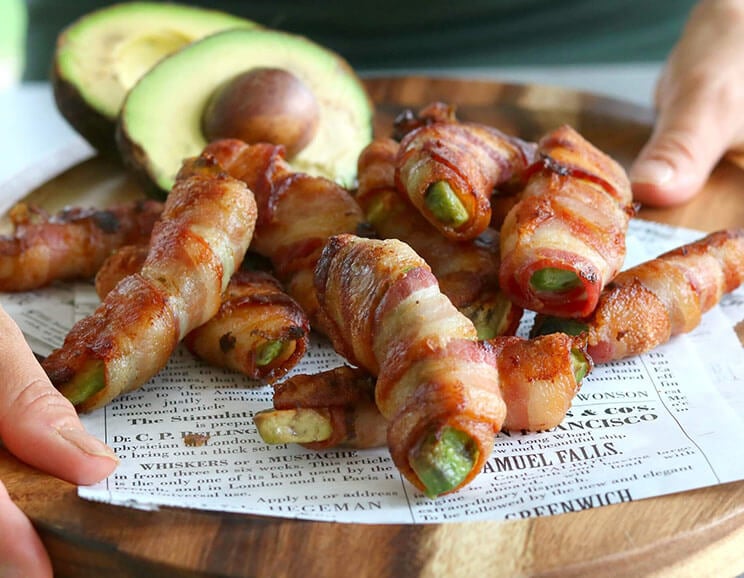 There are lots of ways to eat an avocado. You can stuff avocados with meat, fish and veggies, or wrap bacon around them to make baked avocado fries. Blend them into avocado smoothies, or even mix them into chocolate batter for an extra silky batch of avocado chocolate brownies.
Tip: Swap butter with avocado for a healthier and just-as-creamy substitute.
Due to their high fat content, avocados are a wonderful substitute for butter. Spread it over your favorite Paleo-friendly breads for a little extra nutrition — it's so much healthier than the trans fats you'd get in margarine or other processed spreads.
Avocados are also ideal for people who suffer from lactose intolerance and can't use dairy products like milk, butter, or cream when cooking.
How to Keep Your Avocados from Turning Brown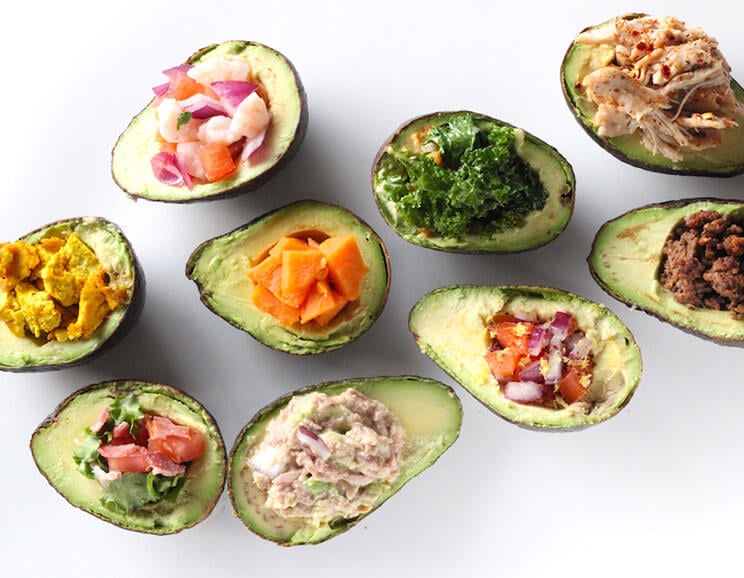 In instances where you are only going to use half of an avocado, you can save the other half for later. However, an avocado's flesh turns brown once cut because of an enzyme that causes oxidation. You can scrape off the browned layer, but here's a much simpler trick to prevent browning: simply leave the pit in the half you're not using.
What if you've scooped the avocado out for guacamole? No worries – simply transfer the flesh to an airtight container and store the pit along with it. Storing avocado halves in a sealable plastic bag (suck out as much air as possible) also works.
Here are other tips that prevent your avocado from turning brown:
Cover avocado with a thin layer of olive oil to create a natural barrier against oxidation.
Sprinkle lemon juice on the avocado halves.
Place large onion chunks with the avocado. Make sure the avocado "faces up" so the onion's strong scent and flavor will not ruin the avocado's sweetness.