Eat more of these nutrient-dense power foods to feed and nourish your thyroid.
Thyroid problems are all too common in the U.S. In fact, about 20 million Americans have some form of thyroid disease, with 60 percent of those being unaware of their condition. (1)
If you're dealing with an over – or underactive thyroid, there are several nutrient-dense foods that can help support that butterfly-shaped gland. Foods with magnesium, iodine, zinc, vitamin D, and other vitamins and minerals can help synthesize and balance thyroid hormones, while also filling in common deficiencies associated with thyroid problems.
Are you struggling with a Thyroid condition? We've created a FREE guide that shows you how you can heal your thyroid.
Click here to get your FREE copy of our Thyroid Guide!
In addition, most of these foods are nutrient-dense, meaning they contain an abundance of nutrients per calorie. Since consuming a wide variety of nutrients is essential for hormone balance, this creates a foundation of proper nutrition to support thyroid health.
In short, you can't go wrong by choosing to fill your plate with several of these natural goodies!
Be sure to eat many of these thyroid-friendly foods on a weekly basis. Some, like eggs, berries, and greens, can even be eaten daily. Otherwise, you may be deficient in key nutrients that develop thyroid disorders in the first place.
---
15 Foods That are Good for Your Thyroid
1. Seaweed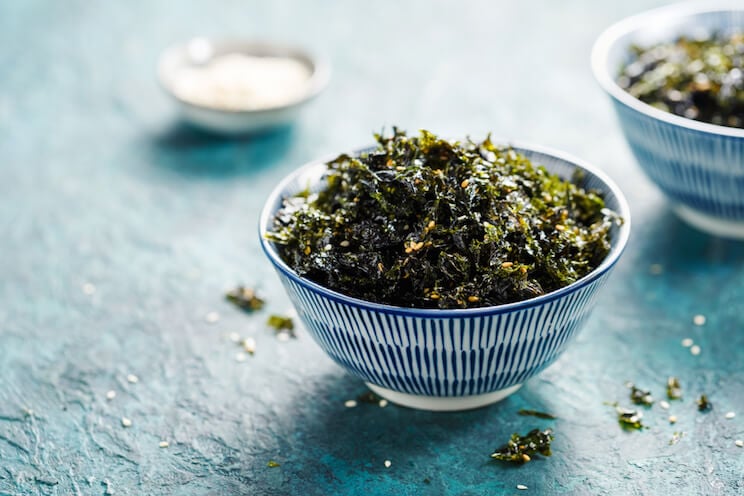 Don't skip your weekly seaweed salad! Studies show that iodine deficiency is one of the major factors in developing thyroid disorders. (2) Seaweed is one of the richest sources of iodine, so try to get in a few servings of seaweed salad or nori wraps every week.
2. Brazil nuts
Brazil nuts are bursting with selenium, another mineral that helps regulate thyroid hormones. Studies show that a lack of selenium is a contributing factor to developing thyroid disorders. (3) Just one or two Brazil nuts a day will give you your recommended daily amount.
3. Chicken
Chicken is full of zinc, which nourishes your thyroid. A lack of zinc in the diet can cause hypothyroidism, so aim for at least a few servings of four ounces a week. (4)
4. Beef
Beef is also high in zinc, along with several other minerals important for thyroid hormone synthesis, such as selenium and copper. (5) Enjoy about four ounces of grass-fed steak for dinner once or twice a week.
5. Salmon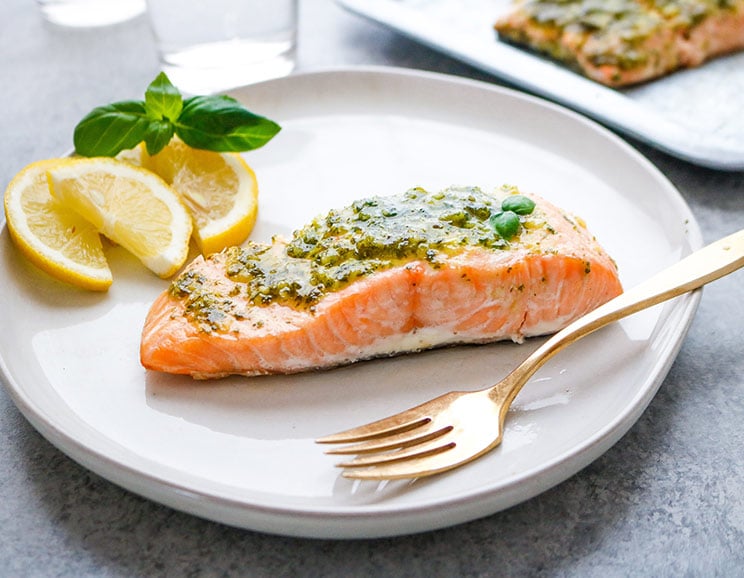 Salmon checks several good-for-your-thyroid boxes. It's rich in vitamin D, which is important for thyroid health, as well as selenium, zinc, and healthy fats like omega-3s. (6) Cook up some salmon three times a week for a serious health boost.
6. Oysters
If you want to get your entire daily recommended amount of zinc in a single bite, look no further than oysters. These briny treats are one of the richest sources of zinc, as well as other minerals like selenium and calcium. (7) Toss back a few raw oysters a few times a week, if you can.
7. Eggs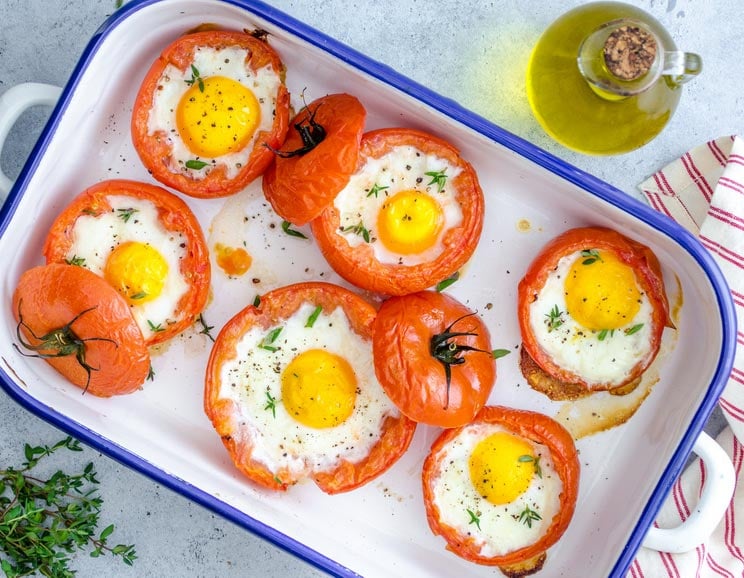 Eggs contain both selenium and iodine, which help support healthy thyroid hormone levels. (8) Be sure to eat the yolk as well, as this is where most of the nutrients are found.
8. Shellfish
Lobster, shrimp, and other shellfish are also great sources of iodine, which helps aid in the production of thyroid hormones. You don't need more than one or two servings of iodine per week (or four ounces), so consider alternating the weeks that you eat seafood and shellfish.
9. Berries
Berries contain antioxidants, which help repair DNA damage by free radicals. Studies show that people with hypothyroidism have more free radicals than those with healthy thyroids, so these extra antioxidants are a must. (9) Enjoy blueberries or strawberries as a snack with dairy-free yogurt and a handful of nuts.
10. Avocado
Thankfully, we don't have to leave out the buttery goodness that is avocado when it comes to your thyroid. Avocados are rich in several powerful antioxidants, including vitamin E and C. Remember that people with hypothyroidism tend to have higher levels of free radicals, which can be helped by consuming higher levels of antioxidants. (10) Try stuffing avocados with healthy fillings for a fun appetizer or snack.
11. Spinach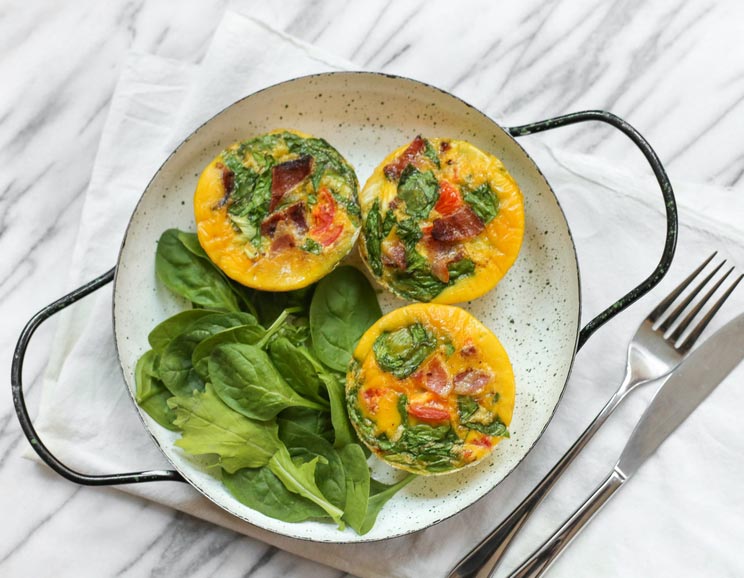 Spinach is rich in the mineral magnesium, which can help balance your hormones and reduce stress (which can further throw your hormones out of whack). (11) Without enough magnesium, you're at risk for thyroid disorders like hypothyroidism and Hashimoto thyroiditis. (12) Be sure to eat this leafy green several times a week to keep your thyroid functioning as it should.
12. Pumpkin seeds
Pumpkin seeds are rich in thyroid-friendly minerals like magnesium and zinc. Sprinkle a handful of pumpkin seeds over your salads four to five times per week. (13)
13. Apples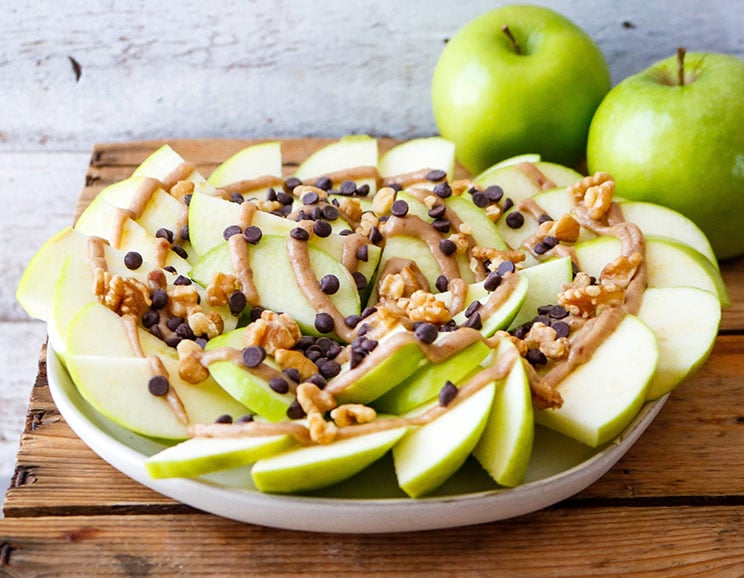 Apples are rich in a fiber called pectin, which helps your body detox toxic heavy metals like mercury, which interferes with your thyroid. (14, 15)
14. Sardines
Sardines are a great source of vitamin D, which can help improve thyroid hormone synthesis. Keep them on hand to eat two or three times per week. Consider making this fisherman's eggs recipe for a super thyroid-friendly breakfast!
15. Chia seeds
These tiny seeds go big on minerals, especially magnesium. Load up on that chia pudding for a few breakfasts per week. (Psst: We've got 17 great recipe ideas for you right here.)
---
The Bottom Line
Your diet can offer huge relief when you're suffering from thyroid issues. Be sure to rotate these foods that are filled with nutrients like iodine, antioxidants, magnesium, and pectin to help soothe your thyroid and get it functioning as it should.
Read This Next: 27 Breakfast Recipes to Boost Your Thyroid Health!