It's almost flu season, and that means it's time to ask yourself: Will you wait in line for the flu shot this year?
People are much more skeptical of the flu shot than they used to be. Some have claimed that the ingredients in flu shots are highly toxic and can cause harmful side effects; sparking debate about the safety and effectiveness of getting the vaccination.
We're here to break down the ingredients found in the flu shot and explain how it works in your body. Yes, the flu shot may be dangerous for some – we'll get into that, too.
Fight inflammation and create easy, healthy meals! We've created a FREE 7-Day AIP Meal Plan
Get Your FREE 7-Day AIP Meal Plan here.
How The Flu Shot Works
The flu vaccine helps you develop your own immunity against the flu virus by "imitating" an actual flu infection.
How It Works: When you get a flu shot, you are injected with a tiny amount of the influenza virus. Usually the strain that research indicates will be the most widespread during the upcoming season. This stimulates your body to produce proteins called antibodies. These antibodies are used by your immune system to attack "foreign invaders" like viruses. (1)
Once you have produced these antibodies, which can take about two weeks, your body is essentially protected against the viruses that were present in the vaccine. Your immune system now detects familiar "antigens", or "memory cells" that were created during its fight against the flu germs. When these antigens are detected again, your body can easily defend against them. (2, 3)
The reasoning behind getting a flu shot every year is that the virus is always evolving, so your body needs the vaccine in order to create antibodies against other strains. Not to mention, your immune response to the shot declines over time, so you need to give it a refresh each year.
---
What's In a Flu Shot?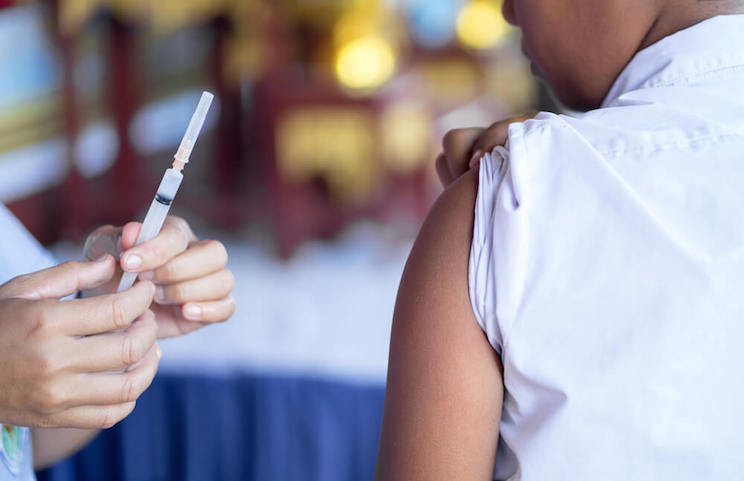 There are additional ingredients in a flu shot than just the influenza virus. Some of these, like thimerosal, have stirred up quite a controversy regarding their safety. To give you a clear view of what exactly is going into your body, we break down each ingredient in the flu shot below.
Influenza Virus
Flu shots contain either a live, weakened form of the influenza virus or a "dead" virus. The live version of the flu shot is the most popular because it is the closest to experiencing a natural infection, so it preps your immune system the best. (4)
However, flu shots with the live flu virus aren't for everyone. Children and other people with weakened immune systems will be required to take a shot with a dead or inactivated form of the flu virus. This version still creates an immune response against the flu, but often requires multiple doses. (5)
Thimerosal
Thimerosal is one of the most popular preservatives added to vaccines to prevent them from being contaminated by harmful bacteria and fungi.
However, thimerosal is high in mercury, a heavy metal known to be a neurotoxin to humans. (6) Research shows the small amount in a single vaccine isn't enough to cause damage. However, some people choose thimerosal-free vaccines just to be on the safe side because often children may have to get several shots and mercury can accumulate over time. (7)
Stabilizers
The flu shot also contains sucrose, sorbitol, and monosodium glutamate (MSG) to keep the vaccine stable. In other words, the solution doesn't lose its potency and remains unchanged in response to heat, light, acidity or humidity. (8)
Sucrose is table sugar; the white kind you sprinkle in coffee. Sorbitol is an artificial sweetener, and MSG is a flavor enhancer commonly added to many packaged and processed foods. The amount of these ingredients in the flu shot is minimal. Still, studies still show that sorbitol has been linked to gastrointestinal disturbances like diarrhea and MSG to neural damage in your brain. (9, 10)
Antibiotics
Antibiotics like neomycin and gentamicin are also added to vaccines to prevent contamination by unwanted bacteria. The FDA mentions that these vaccines are less likely to cause reactions than other types of antibiotics and that a reaction is unlikely because they are present in nearly undetectable amounts. (11)
Polysorbate 80
Polysorbate 80 is an emulsifier common in the flu shot that prevents parts of the vaccine from separating – similar to the way a homemade salad dressing breaks apart. Some studies show that it can cause reactions like skin irritation in high doses, but the dose in a flu shot is minimal. (12, 13)
Formaldehyde
Formaldehyde is a gas that is soluble in water and is often used in household products like furniture, glues, and adhesives. It's used in vaccinations to inactivate the flu virus, so it doesn't actually cause the disease, as well as to kill any bacteria that may be in the vaccine. (14)
Studies show formaldehyde is toxic in large doses and has been associated with throat irritation, reproductive disorders, and in some cases, even cancer. (15, 16) Again, the majority of these studies were using larger than normal doses, and much larger than the amount the FDA assures is in a flu shot. They mention that you get more exposure to formaldehyde walking around outside than you do in a single vaccine. (17)
---
Flu Shot Side Effects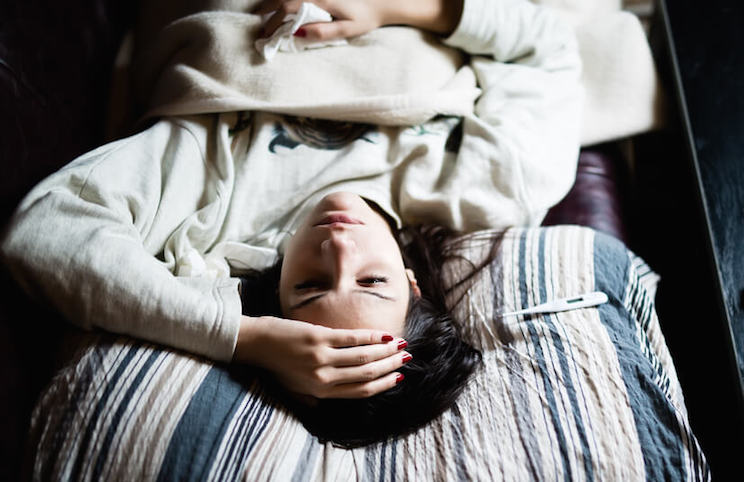 It's common to experience actual flu-like symptoms after getting the vaccination. The most common flu shot side effects are:
Redness and swelling around the shot site
Fatigue
Headaches
Fever
While most side effects are not very severe, contact your doctor right away if you experience any of these more serious effects below:
Wheezing or trouble breathing
Hives
Muscle weakness
Dizziness
Rapid heartbeat
Swelling of lips or eyes
Who Is At Risk?
The people most at risk for developing reactions to the flu shot – and for catching the flu in general – are those with weak or lowered immune systems like children, the elderly, and those going through chemotherapy or taking immunosuppressive drugs.
In addition, if you work in an area with a high possibility of coming into contact with sick people, such as a hospital, school, or airport, your risk may be increased for catching the flu.
---
How to Boost Your Immune System
You can boost your immune system in several ways before and after getting the flu shot. Even if you decide not to get one at all, these tips below will come in handy.
Eat Plenty of Fresh Produce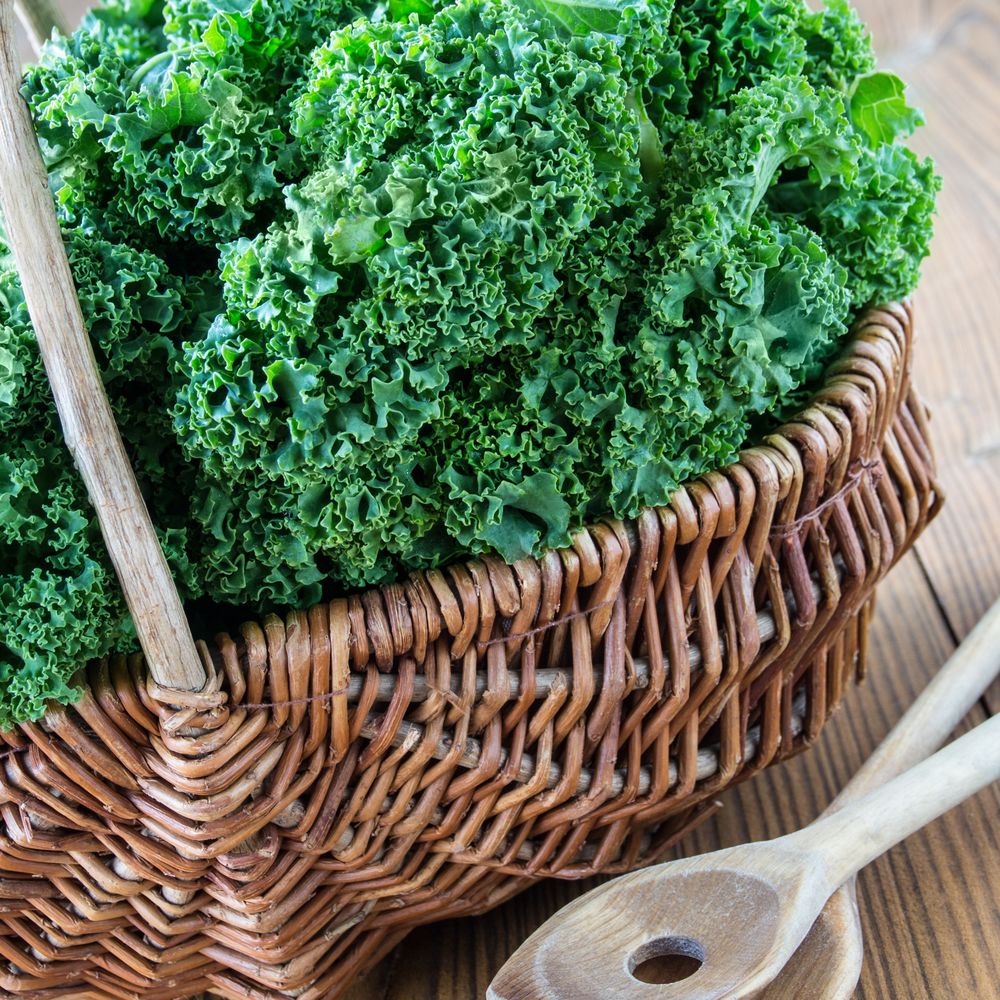 When you're faced with an invading microbe or virus (be it from the flu shot or any other kind), your immune system activates substances like macrophages that seek out and defend against it. However, these macrophages also produce substances called free radicals which, when produced in excess, can damage your DNA and cause disease, aging, and lower your immune function. (17)
The antioxidants found in fresh fruits and vegetables are able to absorb and inactivate these free radicals. This can help your immune system function better and have a greater resistance toward viruses. (18)
Be sure to eat plenty of leafy greens like kale and spinach, as well as berries, squashes, sweet potatoes, and green veggies.
Get Enough Sleep
Be sure to get your nightly eight hours of sleep if you want to keep your immune system strong.
Many people report getting sick more often during times when they're lacking sleep, and studies prove that sleep deprivation is associated with a lowered immune system. Specifically, lack of sleep has proven to cause your body to produce fewer antibodies after getting a vaccine, which could make it less effective. (19)
Supplement with Vitamin C and Zinc
Studies show that vitamin C is rapidly depleted from your body during times of stress and infection, while low zinc levels reduce the efficiency of your immune cells at fighting off microbes. (20)
Supplementing with both vitamin C and zinc can boost your immune system, keep it strong, and even shorten the duration of infections. (21)
Look for a vitamin C supplement that also contains zinc at your local health food store, and eat plenty of kiwis, oranges, leafy greens, pumpkin seeds, and shellfish.
Wash your Hands Frequently
Hot soapy water can help keep microbes and viruses off your hands. This is crucial since we usually tend to touch our faces, mouths, eyes, and ears often, which are all routes bacteria and viruses can take to enter our bodies. (22)
Try Immune-Boosting Herbs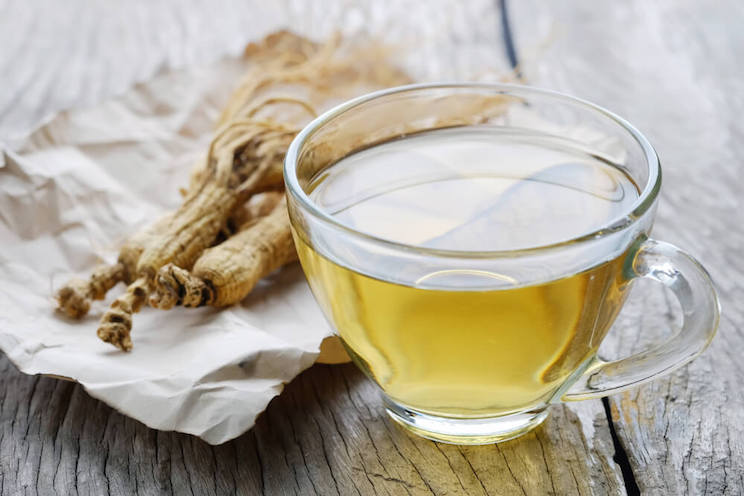 You can also help give your immune system a boost using certain herbs. Below are a few options:
Echinacea
Echinacea can shorten the duration and severity of many infections and colds; however, it works best if you're already feeling the effects of a virus coming on. (23)
Echinacea has no standard dosage for everyone, but most capsule forms recommend taking 1-2 capsules, three times per day for up to 10 days. Follow the dosage instructions of the brand you purchase.
Ginseng
Ginseng helps regulate the cells of your immune system, increasing your resistance to invading pathogens like the flu. (24)
Ginseng can be found in either capsule or tea form. If using capsules, follow the dosage instructions for daily use. If brewing a tea, cut off eight thin slices of ginseng root and steep in hot water for 15 minutes. Consume daily.
Goldenseal
Goldenseal is a natural antimicrobial, meaning it helps kill infections. In addition, studies show it has a stimulatory effect on your immune system, which can help build resistance against the flu and other viruses. (25, 26)
While there is no recommended dosage for goldenseal, you can find dosing instructions on the label of the brand you purchase. One thing to note is that you can often find goldenseal and echinacea combined together as an immune-boosting supplement, so you don't have to purchase both separately.
---
The Bottom Line
The validity and safety of the flu shot have been questioned in recent years, and for good reason: it does contain many ingredients, like mercury in thimerosal, that are toxic.
However, it is generally agreed that these extra ingredients in the flu vaccine are in such small doses that there is a slim chance they will cause any kind of reaction.
When it comes to the flu shot, the bottom line is to use your best judgment, do your research, and discuss options with your doctor. For example, if mercury concerns you due to having to receive multiple shots, ask your doctor what options there are for getting a thimerosal-free shot. You can never ask too many questions when it comes to your health!

(Read This Next: 8 Natural Alternatives to Antibiotics
)