We tried some of Trader Joe's best low-carb and Paleo-approved snacks so you don't have to!
If you're on the keto diet, you've probably noticed that one of the trickiest parts of sticking to it is finding keto-approved snacks.
Many snack foods (even healthy, Paleo snacks) tend to be higher in carbs, while others include hidden additives and sugars. However, plenty of options still exist and can be found inside one of your favorite healthy food stores: Trader Joe's.
Looking for low carb keto recipes to burn fat and lose weight?
Click here to get your FREE Keto Breakfast Recipes Cookbook!
From seaweed snacks to crunchy nuts, we've ranked the best keto snacks by taste, price, and carbs to see how each one measures up. We also looked at plenty of quick on-the-go options to rank their convenience and crave-busting abilities.
To keep things Paleo-friendly, we also chose not to include any snacks that have cheese or soy within the ingredient lists.
No matter your preference, you're sure to find plenty of healthy, wholesome options that'll keep your body in ketosis and keep your gut-health in check. Read on to see which snacks on the list are worth trying!
1. Chomps Beef Jerky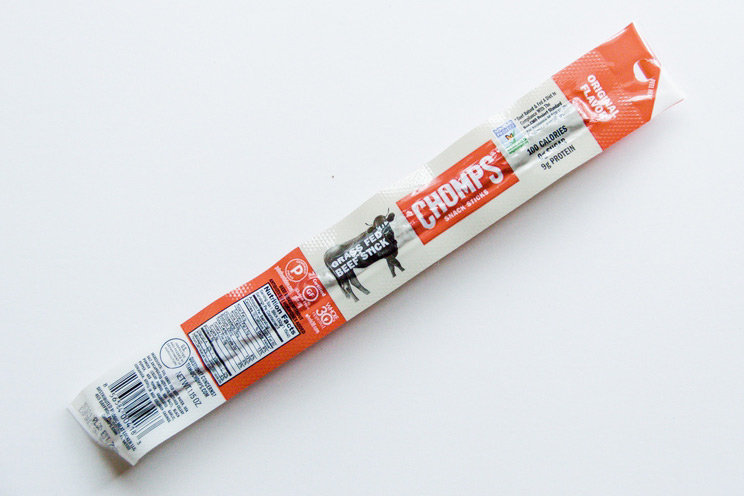 They're certified Paleo, GMO-free, grass-fed, and most flavors contain zero carbs (minus their cranberry habanero flavor, which contains 4g).
This is one of the most satisfying snack options on the list and has a nice chewy texture that feels hearty, yet nutritious.
Price: $1.69
Macros: 1 serving (1 stick), 0g carbs, 9g protein, 6g fat
2. Just a Handful Pitted Salted Manzanilla Olives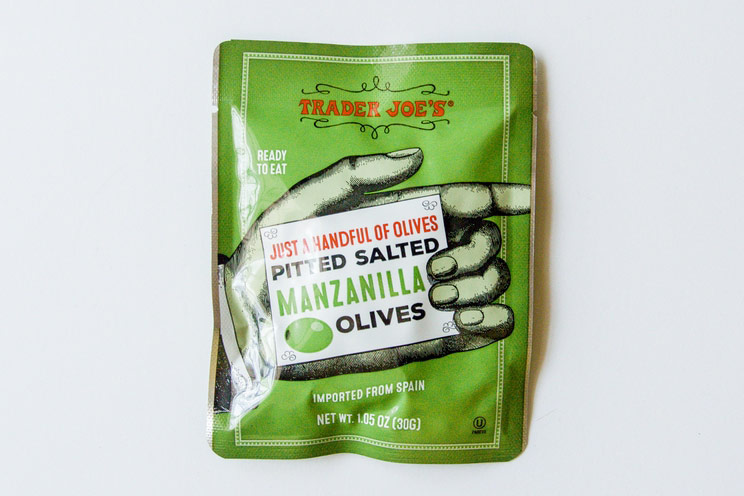 Rich in healthy fats, olives make an excellent keto snack. However, no one wants to tote around a heavy glass jar all day. That's why these individually-packed Manzanilla olives are snack perfection.
We found that these olives have a nice salty, buttery flavor that quickly satisfies most savory cravings. They're also really convenient and come in prepackaged single-portion sizes.
Price: $0.99
Macros: 1 serving (5 olives), 1g carbs, 0g protein, 3g fat
3. Fresh Hard-Cooked Peeled Eggs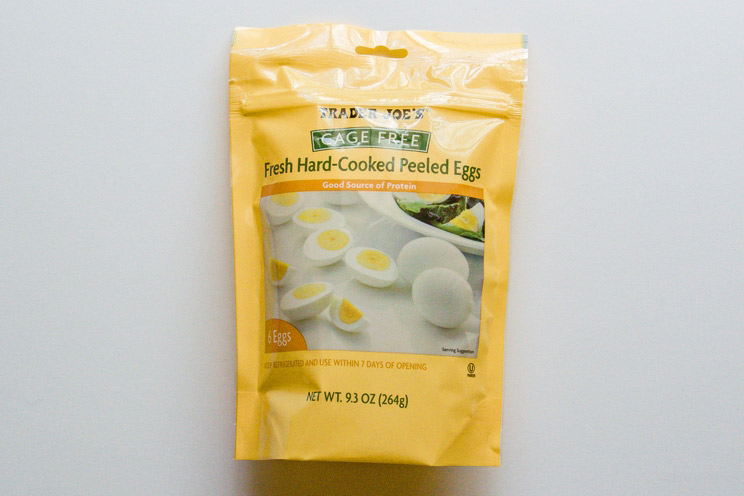 We often get in such a habit of making eggs for breakfast that we sometimes forget how amazing they taste as a hard-boiled snack.
These eggs are very convenient since they don't require any prep work. Just grab and go whenever a quick protein boost is needed. As a bonus, they're surprisingly filling and taste best with a sprinkle of salt.
Price: $3
Macros: 1 serving (1 egg), 1g carbs, 6g protein, 4g fat
4. Roasted Seaweed Snacks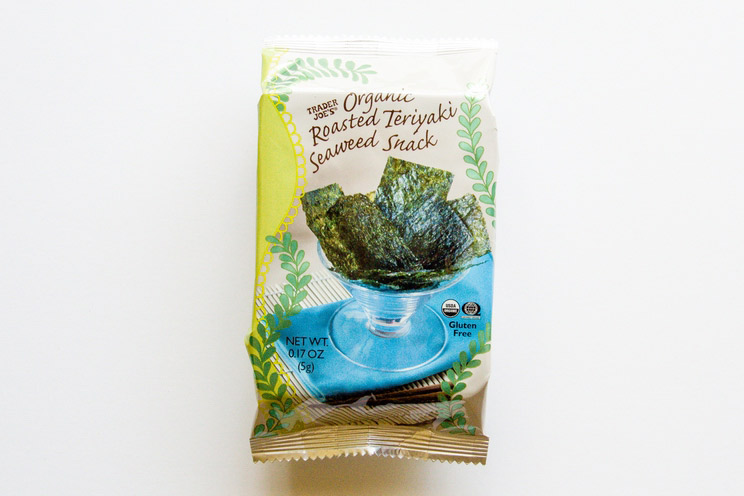 These keto snacks consist of crunchy sheets of dried seaweed that can satisfy both a chip or salty craving. Its texture balances between soft and crispy with a bite that won't leave your mouth overly dry.
Similar to sushi, it has a strong umami flavor with only a quarter of the carbs. Keep these snacks handy whenever you need a quick-fix for something light and savory.
Price: $3
Macros: 1 serving (½ package), 1g carbs, 1g protein, 2g fat
5. Albacore Tuna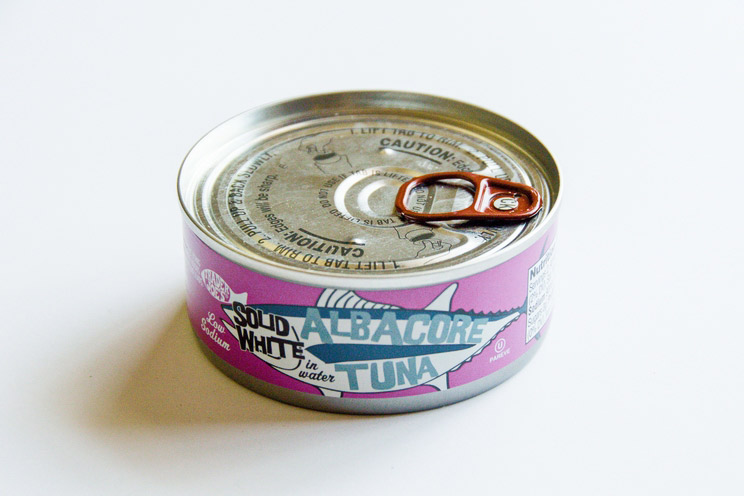 Tuna is a classic snack that never fails to satisfy. This canned version includes wild-caught albacore with olive oil for a snack that's nutrient-dense. Packed with omega-3 fatty acids, it's rich in anti-inflammatory properties and can even help with many autoimmune diseases. (1)
We like the convenience of having this canned tuna always on-hand in our pantries. To bump up the flavor, try pairing it with chopped pickles to round out the saltiness with a bit of tang.
Price: $1.99
Macros: 1 serving (2 oz.), 0g carbs, 13g protein, 8g fat
6. Wild Caught Sardines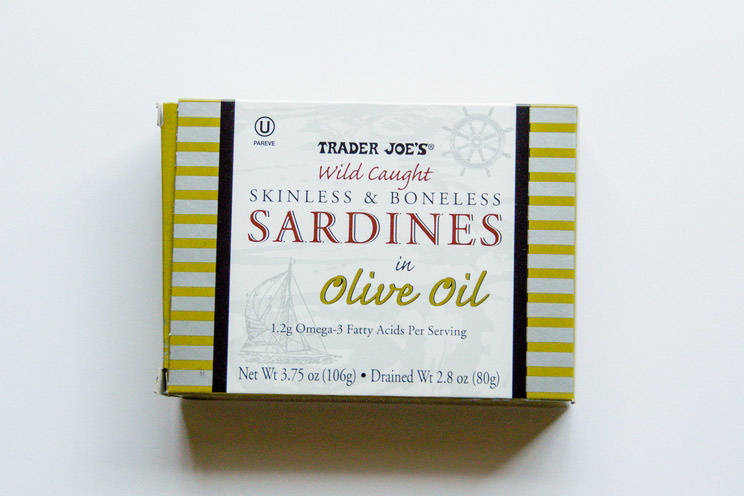 This snack is another option that's rich in omega-3s and protein. Compared to the canned tuna above, these sardines are a little more "fishy" in taste, but are versatile enough to pair with other keto ingredients.
For starters, we suggest pairing them with a slice of keto bread for a light snack you can toast between meals.
Price: $2.49
Macros: 1 serving (1 can), 0g carbs, 17g protein, 7g fat
7. Avocado's Number Guacamole to Go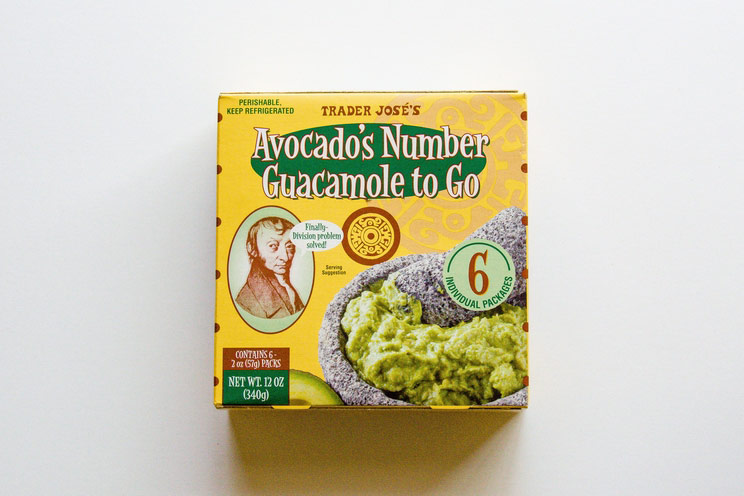 Forget having to mash avocados yourself, these individual guacamole packs are perfect for your next snacking session. Rich in protein, they're seasoned with jalapeño peppers and garlic for a mild kick of spicy flavoring.
We like to pair our guacamole with different options like bacon chips and nuts, but you could also use them as a topping for other keto recipes (like deviled eggs or low carb tacos).
Price: $3.99
Macros: 1 serving (1 pack), 4g carbs, 1g protein, 9g fat
8. Crunchy Broccoli Florets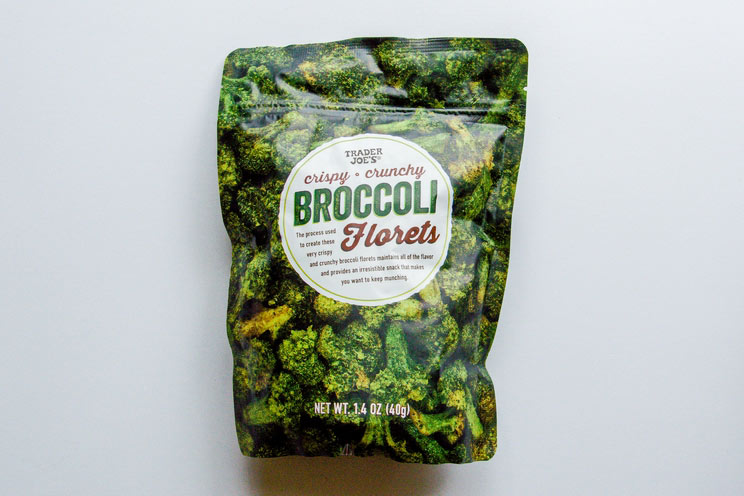 If you're in need of a healthier alternative to potato chips, try reaching for these crispy broccoli florets instead. They're packed with plenty of vitamins and minerals, plus they have a healthy heaping of fiber and protein.
Although the flavor is a bit earthy and plain, they're the perfect snack for munching on while at work, on road trips, or in-between meals.
Price: $3
Macros: 1 serving (1 bag), 14g carbs, 7g protein, 15g fat
9. Truffle Marcona Almonds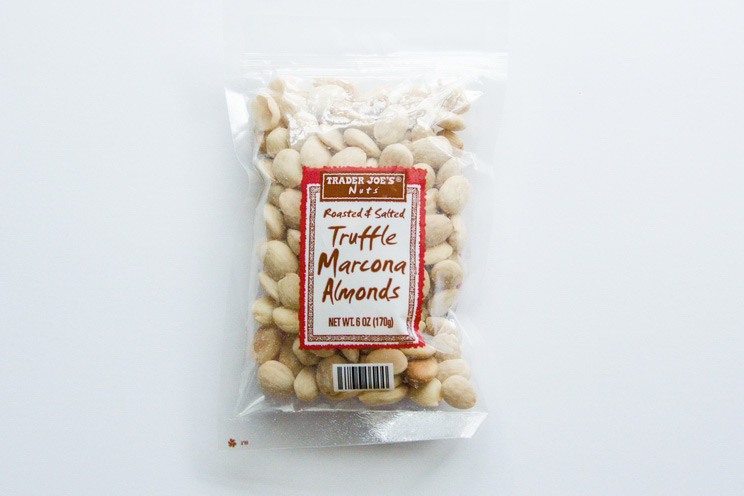 If you're an almond-lover, this Truffle Marcona not only satisfies that savory-salty craving but also gives you a dose of healthy fats from almonds hailing from the Mediterranean coast of Spain.
These have a softer texture than traditional nuts (great if you like smoother varieties like cashews), but need just a pinch more salt to hit that craving spot.
Price: $5.99
Macros: 1 serving (¼ cup), 5g carbs, 6g protein, 18g fat
10. Creamy Almond Butter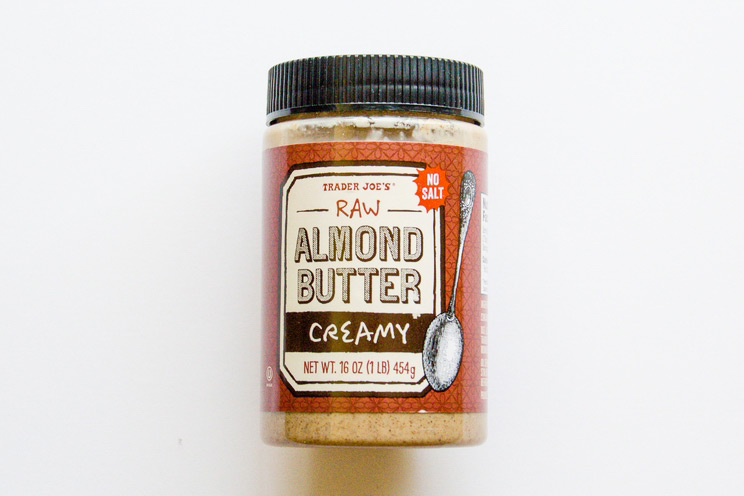 This creamy almond butter is your go-to when that peanut butter craving hits. It has a slightly salty taste, with a smooth consistency, and is made with zero sugars added.
While this almond butter is a healthier alternative to peanut butter, it can be a bit pricier and plainer in taste. We recommend pairing it with your favorite low-carb veggies and fruits to balance out the flavor.
Price: $5.99
Macros: 1 serving (2 T), 7g carbs, 7g protein, 17g fat
11. Dry Roasted and Salted Cashews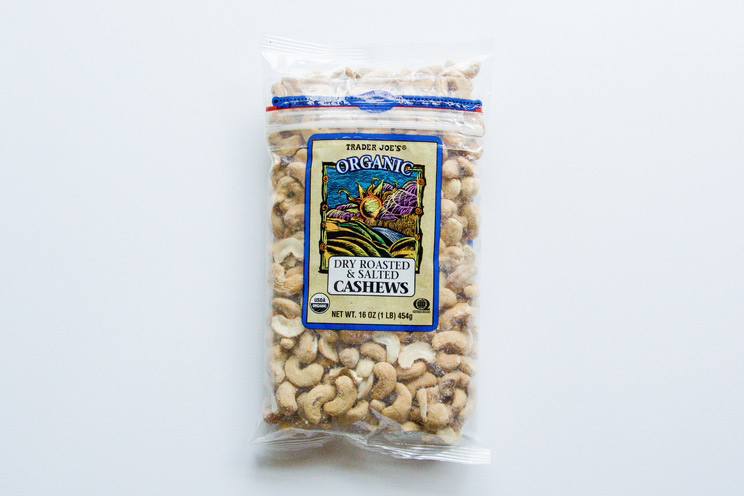 Buttery, salty, and crunchy – these cashews satisfy quickly with their rich flavor and texture. Sneak a handful when your taste buds need fulfillment.
While we love cashews, these nuts are quite high in both price and carbs (as far as keto snacks go). If you're a die-hard fan, just make sure to limit yourself to one serving before noshing away. Otherwise, you could find yourself over-indulging.
Price: $8.99
Macros: 1 serving (¼ cup), 10g carbs, 5g protein, 14g fat
12. Dill Pickle Spears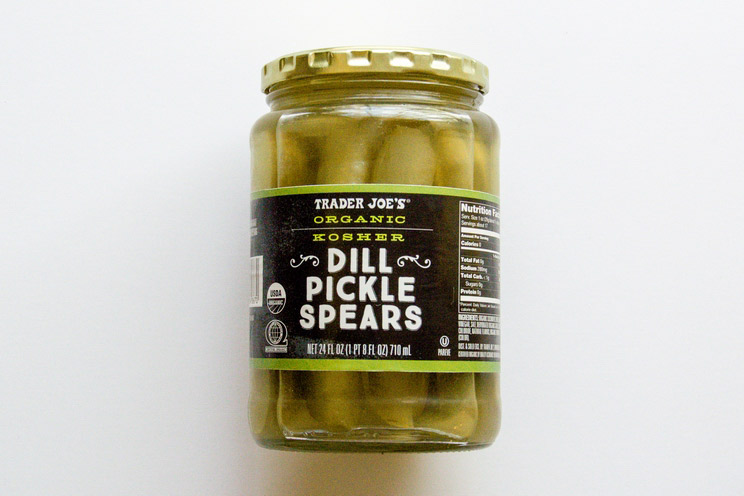 Pickles might not be the first thing to cross your mind when considering snacks, but their crunch factor is surprisingly satisfying. Plus, they have minimal carbs, making them an ideal way to curb a craving.
The only limit on these is portability, which makes it difficult to grab-and-go. We recommend pre-packaging them ahead of time to allow you to pack them away for lunch (without having to include the whole jar).
Price: $3.29
Macros: 1 serving (1 oz.), 1g carbs, 0g protein, 0g fat
---
Final Thoughts
Overall, Trader Joe's has a wide variety of keto options that hit most of our craving needs. The snacks that stood out most were the ones that were portable and easy to pack for everyday activities.
While there were plenty of options that included healthy fats and protein, we would've liked to have seen more keto sweets and dessert options. However, we did find enough low-carb snacks to tide over our hunger between meals and even some we could combine with other keto staples (like bacon and veggies).