I am convinced that what consistently draws people to a warm cup of coffee or a comforting breakfast is the power of the morning ritual. Meet your new favorite part of the morning routine: this banana apple cinnamon faux-oatmeal. 
When making the transition to Paleo breakfast foods, focus on keeping the scents and textures as consistent with your previous routines as possible. Give this delicious faux-oatmeal, or fauxtmeal, a try and you won't look back. The classic combination of apple, cinnamon, and nutmeg smells wonderful and is intensely comforting. It's just the thing to start your day.
For an autumn-inspired twist, try substituting about a half cup of pumpkin puree for the apple. You could also use pumpkin pie spice instead of cinnamon and nutmeg. Any number of garnishes with work with this dish, but my favorite is walnuts.
Want to go Paleo? Not sure where to start?
Start with this FREE Paleo For Beginners Guide Today!
Rebecca Maclary
Banana Apple Cinnamon Faux-Oatmeal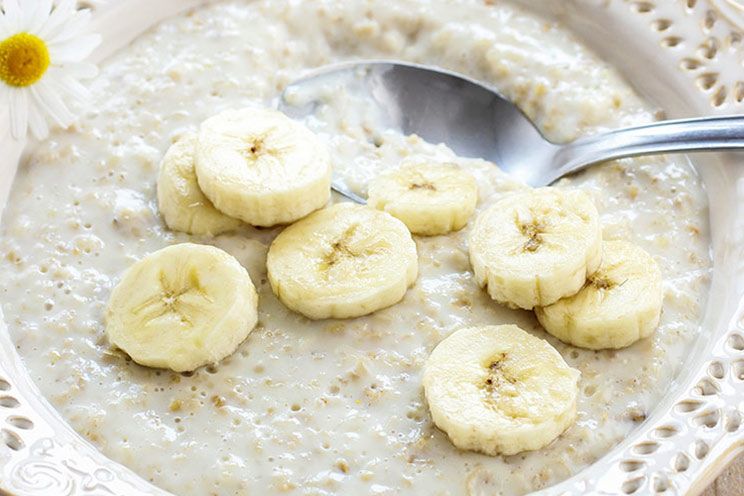 Cook Time:
5 mins
5 minutes
Prep Time:
2 mins
2 minutes
Banana Apple Cinnamon Faux-Oatmeal
Wake up with this warm and comforting bowl of healthy porridge.
Ingredients
1 banana

1 apple

3 tablespoons coconut manna/butter

1/4 teaspoon cinnamon

1 pinch nutmeg
Instructions
Pop your apple and your banana into a food processor and let 'er rip until it's smooth and creamy.

Melt the coconut manna. Pour it into the fruit mixture, and add the cinnamon and nutmeg.

Scoop the mixture into a small sauce pan, and slowly heat on medium. When it's warmed through, scoop into bowls and enjoy!
Pro Tip: If you don't have coconut butter, you can easily make yourself with shredded coconut and a high speed blender.
(You'll Also Love: 21 Ways to Make Paleo Overnight 'Oats')