Show off the season's veggies in this smoky minestrone soup that's ready in about 30 minutes!
Minestrone soup is a versatile dish that works with any season's veggies – which makes it a great dish to make from scratch using produce from your local farmer's market. In winter, try adding parsnip and butternut squash, for example. And in the summer, try adding eggplants or okra!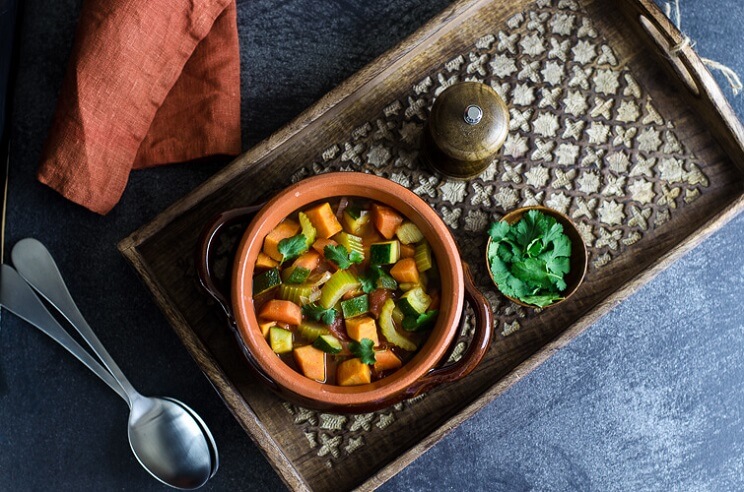 For this smoky minestrone soup recipe, we went with shallots, zucchini, carrots, celery, and tomatoes (all ingredients you can usually find year-round) wrapped in a warm broth. This smoky version of minestrone soup kicks up the flavor by adding smoked paprika and smoked sea salt. You can choose to add chicken stock as a base, for a rich flavor, or vegetable stock for a lighter broth.
Love slow cooker recipes?
Click here to get your FREE copy of our delicious Slow-Cooker Recipes!
Dina Hassan
Smoky Minestrone Soup Recipe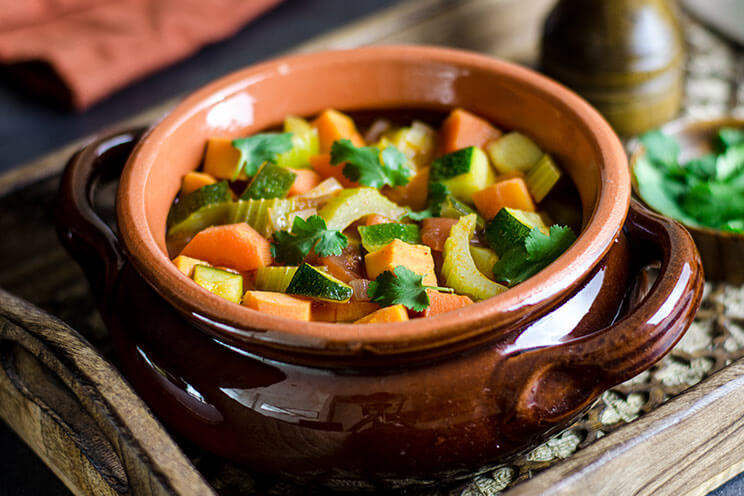 Cook Time:
25 mins
25 minutes
Prep Time:
8 mins
8 minutes
Smoky Minestrone Soup Recipe
Show off the season's veggies in this smoky minestrone soup that's ready in under 30 minutes!
Ingredients
2 T extra virgin olive oil

3 shallots, diced

1 garlic clove, minced

1 medium carrot, diced

2 celery sticks, diced

1 zucchini, cubed

1 medium sweet potato, cubed

3 cups chicken or vegetable stock

1 ½ cups diced tomatoes

½ t smoked salt

1 t smoked paprika

1 bay leaf

¼ t black pepper

2 t fresh green onions, chopped, for garnish
Instructions
Heat the extra virgin olive oil in a large pot over medium heat. Add shallots and garlic, then sauté for about 3-4 minutes or until the shallots are translucent and the garlic is fragrant.

Add the chicken (or vegetable) stock, tomatoes, carrot, celery, zucchini and sweet potatoes.

Stir in smoked sea salt, smoked paprika, bay leaf and black pepper. Bring to a boil, then reduce heat to medium-low and simmer for 25 minutes.

Ladle into bowls and garnish with fresh green onions. Serve warm.


(You'll Also Love: Cozy Rainbow Vegetable Soup Recipe)